On January 5th, for the second straight year, we were proud to celebrate National Screenwriter's Day with our friends from Screenwriting U. Hal Croasman led a spirited online panel with TV writer, Nicole Ranadive (24, THE LIBRARIANS, HAWAII FIVE-O, SMALLVILLE), Patrick Raymond, Development Executive for Mandalay Pictures (BIRTH OF A NATION, BURNING SANDS) and yours truly.
Over 500 writers attended the nearly 2 hour event. As you might imagine, we covered a ton of ground including the craft, current state of the industry, landing representation, best practices, relationship building and more!
Later on that evening, over 100 writers attended our National Screenwriter's Day meetup in Culver City. It was truly an inspirational and special event. Positive vibes all around.
Today, we're thrilled to share the panel (and some photos) here on the Stage 32 Blog. Enjoy!
We were even excited that we were trending on Twitter during the day thanks to all of your support from around the world! Check out the #NationalScreenwritersDay Twitter Feed!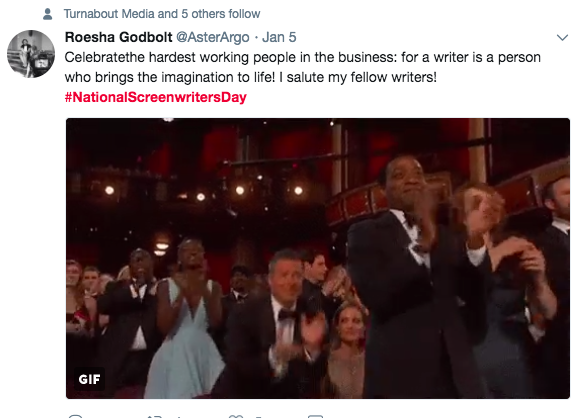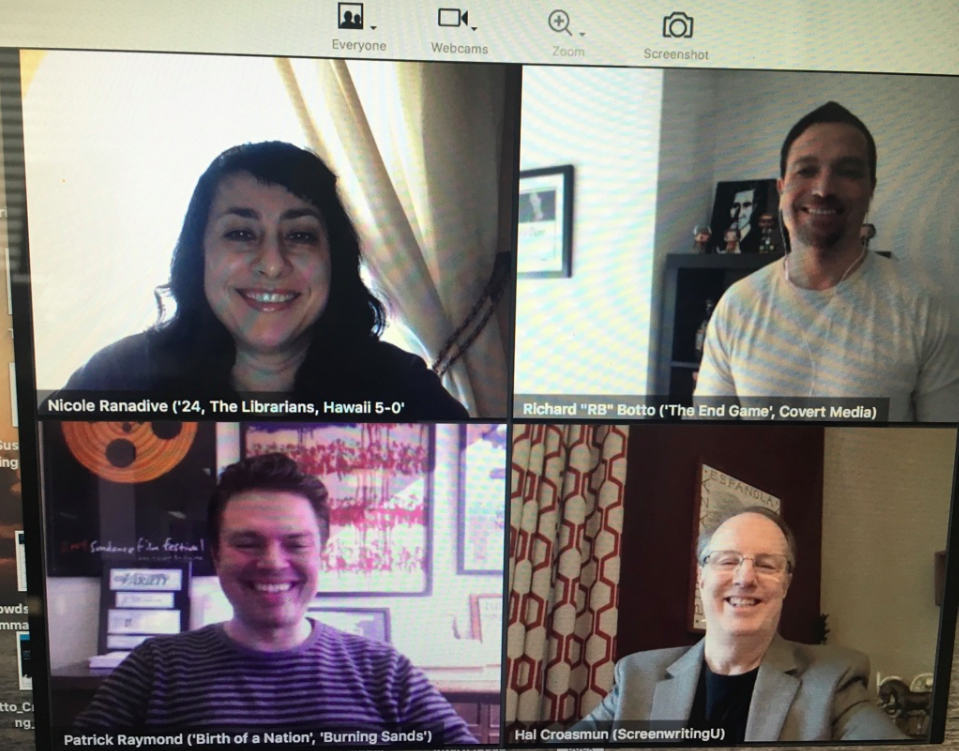 ---
Like this blog post? Please share it on social media (Facebook, Twitter, LinkedIn, email etc) by using social media buttons at the top of the blog. Or post to your personal blog and anywhere else you feel appropriate. Thank you.
As always, we welcome thoughts and remarks on ANY of the content above in the Comments section below...