Dr. ScreenLaw: How I Learned to Stop Worrying and Love the Law
As a screenwriter turned attorney I've learned how a screenplay is not just a story: it's a minefield of intellectual property that could affect the project's style, budget, sponsorships, and even its distribution. Through this article, you will learn my perspective on how decisions made during the writing phase of an audiovisual project can positively, or negatively impact the legal and financial aspects of a project. It will also, hopefully, shed a little light on the advantages of including an attorney in the earlier stages of your project.
Like most of you, I've worn many hats in this industry. I've always combined screenwriting with something else: first with directing (which is like the ultimate creative combo); then with the art department (which teaches you a lot about the visual component of writing); then with producing (which makes you realize that a screenplay is actually an instruction manual for your crew); and now with the law! Believe it or not, screenplays have legal implications that could affect every single stage of production. Here's a look at a few of those.
FYI: These are the opinions of a screenwriter who knows about the law, not to be confused for legal advice to anyone in particular.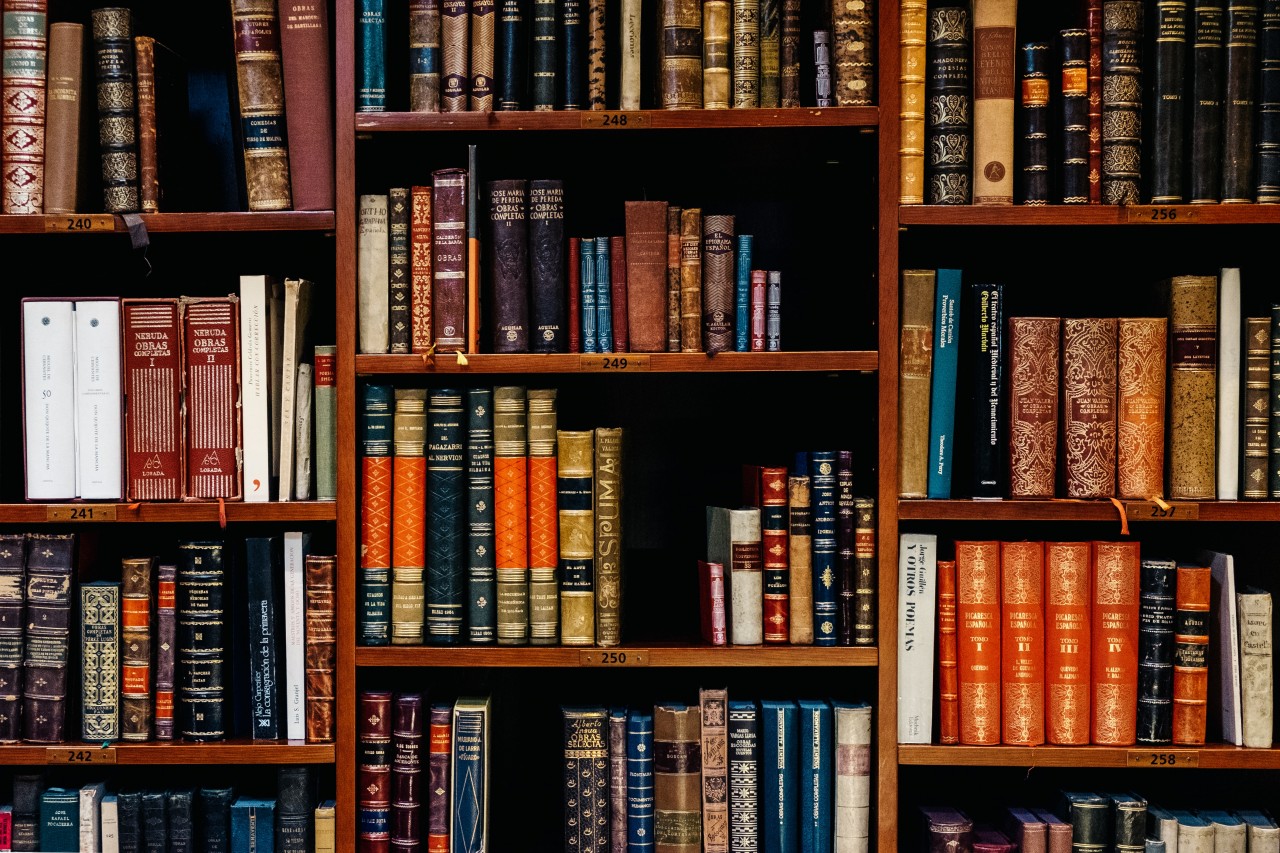 WHAT IS INTELLECTUAL PROPERTY AND WHERE CAN WE FIND IT IN A SCREENPLAY?
The protagonist's name, tattoos, graffiti, rock band posters, cereal boxes, company logos, songs in the background, cellphones, and that picture of grandma in a frame are all examples of items in a screenplay that contains intellectual property (or "IP"). Things that are created or derived from the human intellect could be protected by one of the main intellectual property rights: copyrights, trademarks, right of publicity, patents, or trade secrets.
In a nutshell:
Copyrights

protect creative works (such as music, paintings, and films);

Trademarks

protect symbols that reference a product or service (such as logos, names, and jingles);

Right of publicity

protects a person's likeness (such as their image, voice, and name);

Patents

protect useful inventions (such as a camera, computer, or microphone); and

Trade Secrets

protect … well, secrets (such as a formula, algorithm, or recipe).
The most common instances of IP in a film are copyrights, trademarks, and right of publicity. Examples of this begin with your protagonist's name (is there someone else named like this who could have a problem with it?), continue through the locations (are those places real or made up, and does it matter?), carry on through the sound (is it ok to use ringtones?), are included in the dialogue references (can you just name drop a celebrity here?), and go all the way to probably the most obvious example: product integration (is that brand sponsoring the film, or do you just really like that product?).
Basically, all people, places, and things included in your screenplay could contain intellectual property owned by someone else. In order to include that intellectual property in your film you need to get the owner's permission in writing (and probably, for a fee). But...
I'M A CREATIVE, WHY SHOULD I CARE ABOUT THE LEGAL ASPECTS OF A FILM?
Did you know that using emojis on-screen could cost money? And that each song included could cost around $15,000? And that doesn't even include the attorney fees involved in the process of negotiating these deals!
A producer sifting through screenplays could take these costs (and processes) into consideration when choosing which story to produce. A sponsor will want to know how their brand fits into the story before giving you money. A distributor evaluating a project will definitely consider whether it has been "cleared" by an attorney (or equivalent) before engaging. These are all instances where the IP you include in the screenplay can make or break your chance of getting your project done.
So, how do you know if the IP you are including in your screenplay is ok to use?
In most instances, as a project nears pre-production, the production company will employ resources in the process of "clearing" your locked screenplay. This means someone, most likely an attorney, will break down your script and provide recommendations as to all the instances the production needs to obtain permission to include certain people, places, and things***. Items that are not ok to use must be re-written or cut out. This clearance process is usually done again once the film is finished.
Why do this?
Obtaining insurance, bonds, distributors, and other third party services typically requires a due diligence process of making sure everything included in the film has the right clearance or permission. From the rights to the screenplay itself to the song playing during the end credits, every single component must be cleared for use, which means that the producers need to be able to prove to anyone that the owner of every property included has given their written consent to the use.
As you can probably imagine, this process can take up considerable time and money. It can also present unique opportunities if handled creatively. The use of a product on screen can turn from a clearance issue to a sponsorship opportunity if written favorably for the brand's owner. A request for a celebrity's life rights can reveal new materials to be used in the project. A made-up brand for a fake product could turn into an actual business venture for merch.
Determining which IP elements are challenges and which are opportunities might be a good conversation to have with your producer, but even then, they might not fully understand which elements require permission and which don't. So…
*** For example, if this article were a screenplay being cleared the first item to be highlighted would be the title, which references that awesome 1964 Stanley Kubrick film "Dr. Strangelove: or How I Learned to Stop Worrying and Love the Bomb". I (the attorney, not the scriptwriter) have concluded this IP is "ok to use" for two reasons: 1- titles are generally not protected by IP rights; and 2- even if they were, this use would most likely fall under the Copyright Act's "Fair Use" doctrine.
WHO YOU GONNA CALL?
Let's be honest, most people associate attorneys with problem-solving. Many rookie filmmakers even think they really don't need one for their films. After all, they can find templates online, hire people with a handshake, and ask their cousin (who works criminal law) to review their distribution agreements. Right? Only when they get a big break do they realize they needed to have a clean chain of title, written agreements for all cast and crew, and licenses for all those songs they included in the soundtrack. Or worse, they don't catch a big break and they still have to face the consequences of sloppy legal work when mistakes start to surface.
Just like you could always count on the Ghostbusters to rid your house of ghosts, you should always rely on your attorney to make sure your project is not haunted by potential infringement lawsuits. The earlier you have an attorney on your team, the smoother the ride. A good attorney can help you avoid potential intellectual property pitfalls, save on licensing fees, negotiate sponsorship opportunities, have all your paperwork in order, and even be available for consultation while filming.
This means that getting them involved in the earlier stages of production could save a lot of time and effort later on. Your attorney should help you avoid problems, not just solve them.
So, what can you do to avoid problems as well?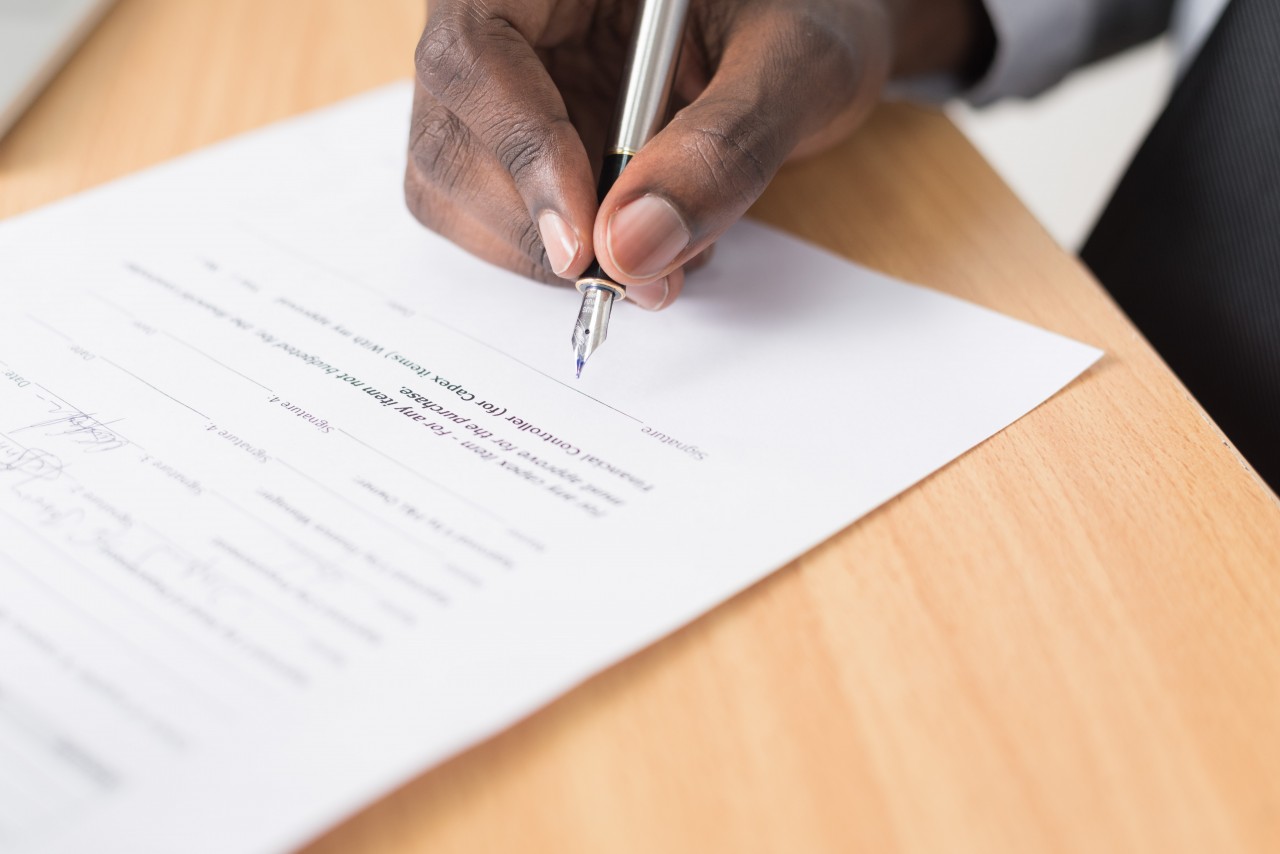 TIPS AND TRICKS TO PLEASE YOUR PRODUCERS (AND IMPRESS YOUR ATTORNEYS)
The following tips may or may not help you look like a pro when writing your next screenplay.
Before writing you can:
Decide what is meaningful to the story and leave out what is not (if the song playing in the background is irrelevant, leave it up to the music supervisor to provide alternatives);

Ask your producers if they intend to include brands as a way to obtain financing through sponsorships or branded content and naturally create those spaces in your narrative (or at the minimum don't create obstacles by including competing brands); and

Identify if your story is using any sources that need clearing before you begin writing (like for example, someone's life's rights or adaptation rights from a novel).
While writing you can:
Be detailed and specific about what is important we see on screen (especially when it comes to props and signage);

Avoid the use of last names or personal information whenever it's not necessary;

Be careful when including phones, they can have a lot of elements that need to be cleared (e.g. emojis, ringtones, logos);

Differentiate real things or locations from fictional ones and suggest alternate names for fake brands and places (in case your top choice is not cleared for use);

If there are shower/bathroom scenes, specify if any nudity will be shown (this can affect the type of talent agreement negotiated and have guild and even ratings implications); and

When including establishing shots covering various landscapes keep in mind that iconic buildings and landmarks could require permission, people could require image release if identifiable, and murals/graffiti require copyright clearances.
TL;DR
It is (mostly) up to the screenwriter whether a project gets made or not. Your story not only needs to be good, but it also needs to be practically possible. Finding a water tank to film your boat action scene might be just as difficult and costly as negotiating the rights to a certain song.
So, my advice (as a screenwriter, not necessarily as an attorney) to you is:
Learn what intellectual property is;

Be mindful of how you incorporate IP into your screenplay;

Talk to your producer about how you can turn a challenge into an opportunity; and

When in doubt, consult your attorney.
About Maritere Ysern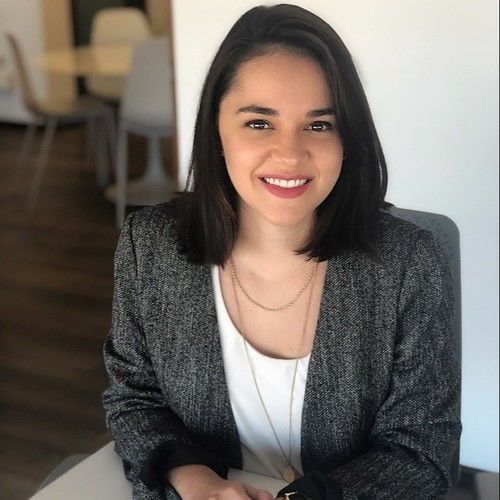 Maritere Ysern is an intellectual property and entertainment attorney at The Sifre Group where she combines her two passions: law and film production. Ms. Ysern has more than 10 years of varied production experience, having worked in commercials, corporate and music videos, short and feature films, and television series, including as writer and director. In 2015 she won an Emmy for Screenwriting for her work in the Telemundo television series Incógnita.
Ms. Ysern, taught a course in Film Production for seven years at Notre Dame High School in Caguas, Puerto Rico. She has been a team mentor and guest lecturer at the annual short films festival "Ponte Los Cortos", and is frequently invited to give filmmaking, production legal and copyright workshops.
Ms. Ysern holds a Juris Doctor from the University of Puerto Rico School of Law (2016) and a Bachelor of Arts in Audiovisual Communications with a Certificate in Film Studies from the University of Puerto Rico (2008).
For more advice, check out my law firm's article on Legal Tips for Screenwriters.
---
Let's hear your thoughts in the comments below!
Got an idea for a post? Or have you collaborated with Stage 32 members to create a project? We'd love to hear about it. Email Taylor at taylor@stage32.com and let's get your post published!

Please help support your fellow Stage 32ers by sharing this on social. Check out the social media buttons at the top to share on Instagram @stage32online , Twitter @stage32 , Facebook @stage32 , and LinkedIn @stage-32 .