Don't forget this Tuesday, October 20 is the FREE monthly online webcast hosted by our fearless leader, Richard Botto. This is FREE to our first 2,000 Stage 32 members that register. Every month RB goes over tips to best utilize Stage 32 for your networking and education, has on 2 industry guests and opens it up to answer questions from our Stage 32 community about the industry and your craft.
Join us at 1pm PDT for the October Edition of On Stage With RB by registering here!
Joining RB will be special guests - one of the top screenwriting teachers in the industry as well as an award-winning writer-director-producer who has worked with Sony, Image Entertainment, Lionsgate, the BBC and more!
Jeff Kitchen
Jeff Kitchen has been one of the top screenwriting teachers in the film industry for twenty years, and is a sought-after script consultant. He worked as a dramaturg and taught playwriting in New York theater, and is the author of Writing a Great Movie: Key Tools for Successful Screenwriting. Jeff has taught development executives from all the major Hollywood studios and they consistently say that he teaches the most advanced development tools in the film industry.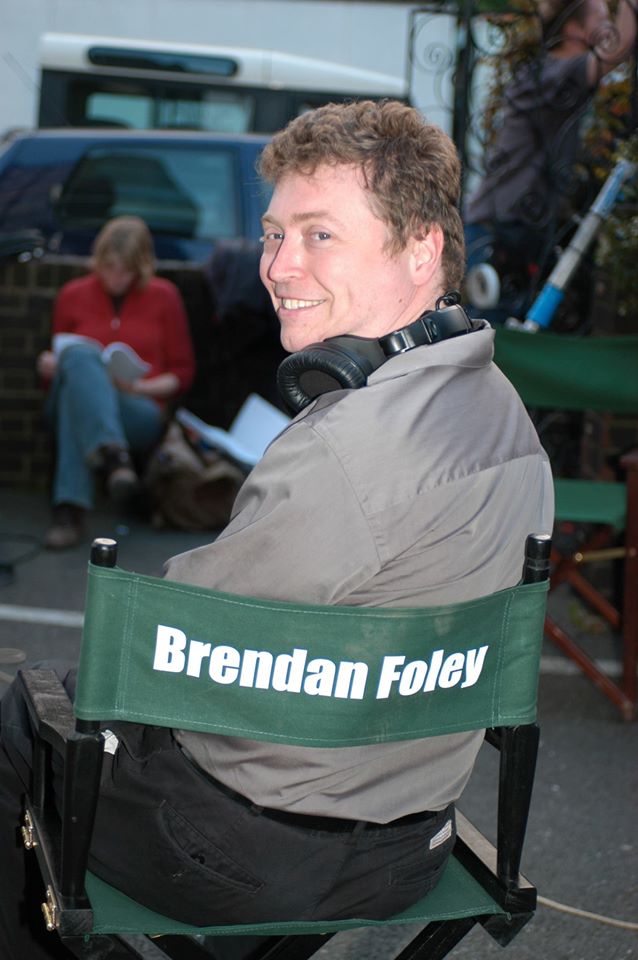 Brendan Foley
Brendan Foley is an award-winning writer-producer-director who has made features, TV drama and animation across 11 countries! His feature films include multi-award winning action drama Johnny Was (Sony), thriller The Riddle (Image Ent/Mail on Sunday) with 2.6 million DVDs, and satire Legend of the Bog (Lionsgate). They starred Sir Derek Jacobi, Vinnie Jones, Vanessa Redgrave, Roger Daltrey and many others. In TV drama, Brendan wrote the pilot for Danish drama Dr. Feelgood for Monday TV. He is currently working on a new drama series with the BBC and Northern Ireland Screen (UK home of Game of Thrones). His past work has also been backed by the Irish Film Board, Danish Film Institute, Creative Europe and BLS Film Fund Italy.
Needless to say, it's going to be one incredible webcast. Don't miss out - spots always fill up, so make sure to register now by clicking below
Tuesday, October 20, 2015
1:00pm PDT
FREE to the first 2,000 Stage 32 members
Plus, If you ever wonder what it takes to prepare and set up for On Stage With RB, all your questions will be answered, live on Periscope!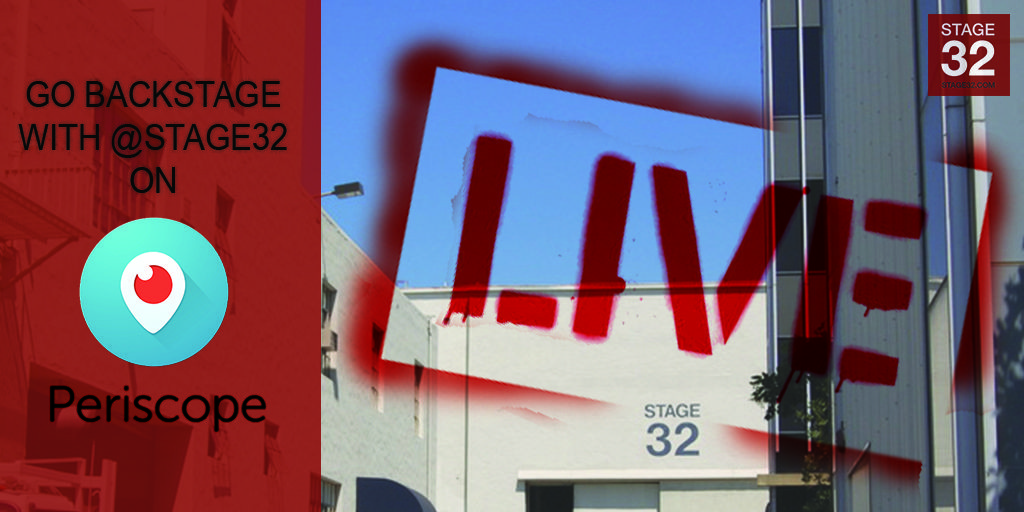 For those unfamiliar with the Twitter-owned live streaming app, it's growing rapidly with 10 million registered users and Stage 32 is now on board. Already on Periscope? Add us (@Stage32) and catch all the action as we go live for the first time!
On Tuesday at 12:30pm PDT, we will be tweeting out our Periscope link to watch the behind the scenes before RB goes live for the On Stage With RB online webcast. You can watch behind the scenes from anywhere - on your desktop or your phone.
Be sure you're following us on Twitter so you can get the link!
@stage32
@RBwalksintoabar
Then, at 1:00pm PDT, we go live online with the On Stage With RB online webcast! Don't forget to register by clicking here!
---
Like this blog post? Please share it on social media (Facebook, Twitter, LinkedIn, email etc) by using social media buttons at the top of the blog. Or post to your personal blog and anywhere else you feel appropriate. Thank you.
As always, we welcome thoughts and remarks on ANY of the content above in the Comments section below...