I'm honored to announce that Stage 32 has been named as the official film networking and education platform of the American Film Market for the 3rd year in a row.
As you know, we're big supporters of AFM, not only for all they do to connect producers, financiers and distributors all over the world, but for the progressive nature of how they program their panels and workshops. Head Honcho, Jonathan Wolf, truly has his finger on the pulse of what's happening in the independent film scene and I'm proud not only to work with him, but to call him friend.
It was because of Jonathan that my book, Crowdsourcing for Filmmakers: Indie Film and the Power of the Crowd was published under the American Film Market Presents Banner. Very few titles receive such an honor and I couldn't be more grateful.
As the official networking and education partner of AFM, all attendees who sign up for the conference will receive a FREE Stage 32 Next Level Webinar to further assist their craft and/or industry pursuits. You can get your AFM badge here.
Additionally, I'm pleased to announce I'll be returning to the stage at AFM as well. As part of the Financing Conference II: Funding Films Today program, I'll be moderating a panel on Sunday, November 4th at 9:15am. This will be a lively and informative panel you won't want to miss. And, of course, if you're in attendance, please say hello. Here's more information:
Producing Studio Films with Independent Budgets
Sunday, November 4 | 9:15am – 12:45pm | Starlight Ballroom, Fairmont Hotel
Producing Studio Films with Independent Budgets
Production quality and talent are more crucial than ever. Producers need to be strategic with their budgets – talent, locations, special effects, crew, everything! Seasoned producers and experts share their advice on how to stretch budgets and get every dollar, euro, pound, yen or franc "on the screen."
I look forward to seeing you at the market and conference!
Cheers!
RB
To purchase your AFM badge & receive a FREE Stage 32 webinar, click here!
As a reminder, Crowdsourcing for Filmmakers: Indie Film and the Power of the Crowd, now has over 60 5-star reviews and is available right now on Amazon. But it will also be available for purchase at AFM at the Focal Press/Routledge booth by registration.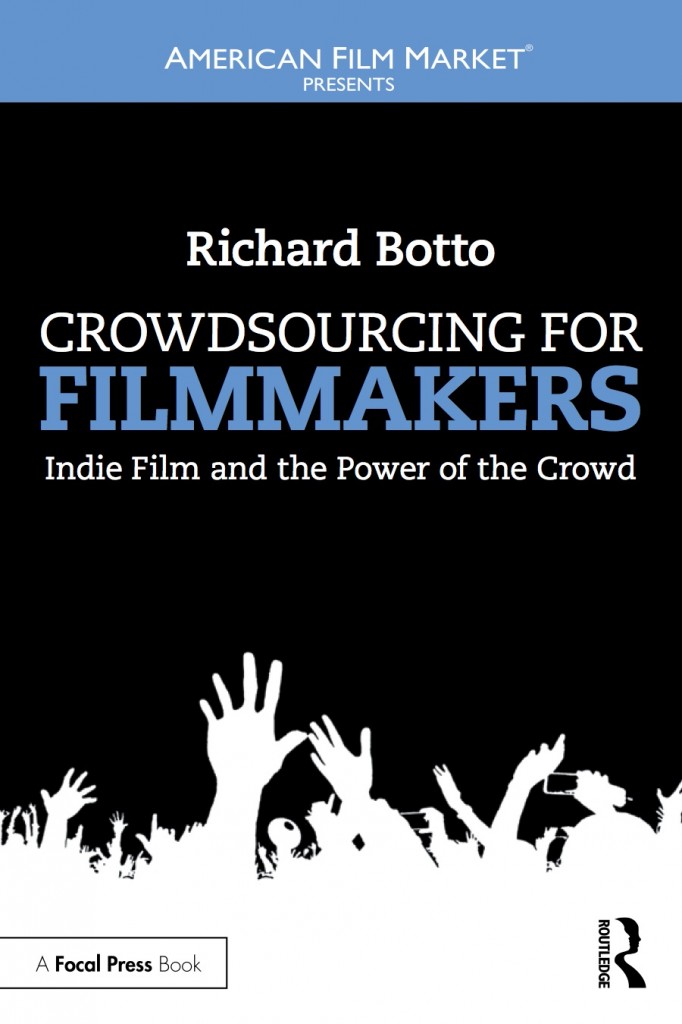 ---
Like this blog post? Please share it on social media (Facebook, Twitter, LinkedIn, email etc) by using social media buttons at the top of the blog. Or post to your personal blog and anywhere else you feel appropriate. Thank you.
As always, we welcome thoughts and remarks on ANY of the content above in the Comments section below...