11 Stage 32 members from 6 countries and 11 cities. 1 festival. 1 beach… and some really giant prawns.
We at Stage 32 work around the clock so you can connect, network and create with one another, but the true power of this global community lies in the hands of our members. We give you the platform and opportunities…it's up to you to network and create.
One of the things we've encouraged from day one has been for our members to take their networking to the streets by starting Stage 32 Meetups. So, imagine our delight when we woke up one day to a thread in the Stage 32 Lounge regarding a proposed Stage 32 Meetup at the Cannes Film Festival.
From there, the proposal turned into a plan. Two people were going to meet, then three, then four…Eventually what started as a simple Lounge thread turned into a Meetup with 11 Stage 32 members from 6 countries in attendance. New global relationships were formed. This is the power of Stage 32 collaboration at it's finest.
Our thanks and a huge shout out to Stage 32 member Lord Zion from Copthorne, UK who spearheaded the Meetup which eventually became the Cannes Film Festival Stage 32 Happy Hour.
Also, special appreciation goes to Stage 32 member Michel Merkt from Monte Carlo, Monaco who organized the location and event and had quite a productive festival with his film, Maps to the Stars, (more below). Thank you for the time, generosity and heart you both put into this Meetup.
With the help of these two selfless and incredible creatives, Stage 32 members enjoyed a happy hour at Plage Mirarmar. At sunset, on the beach off the Croisette, Stage 32ers enjoyed cocktails, amazing food (do you see the size of those prawns?), and most importantly, networking with their global peers.
When all was said and done, new friendships were born, networks became stronger, and Stage 32 swag was distributed. Those who couldn't make it still stayed in touch through their Stage 32 app at the festival.
It doesn't get better than that.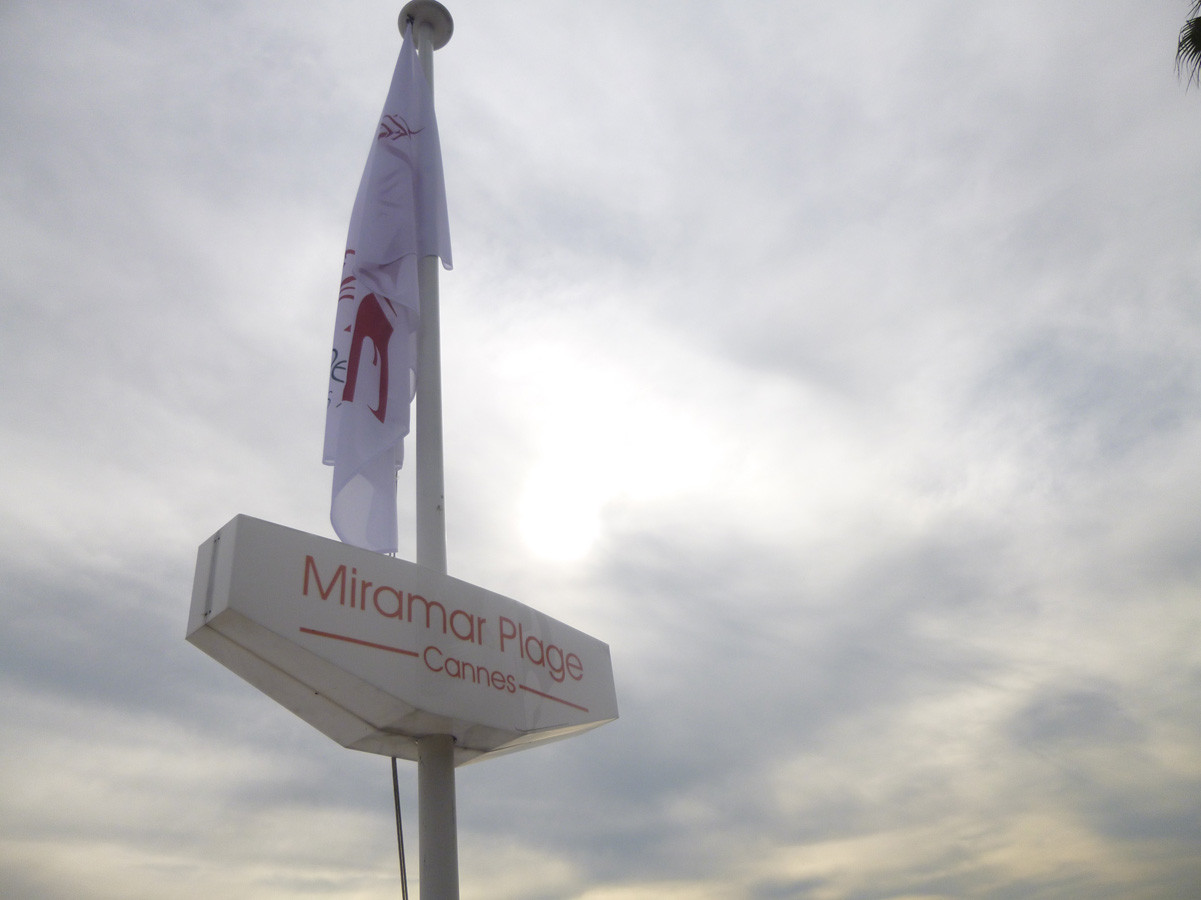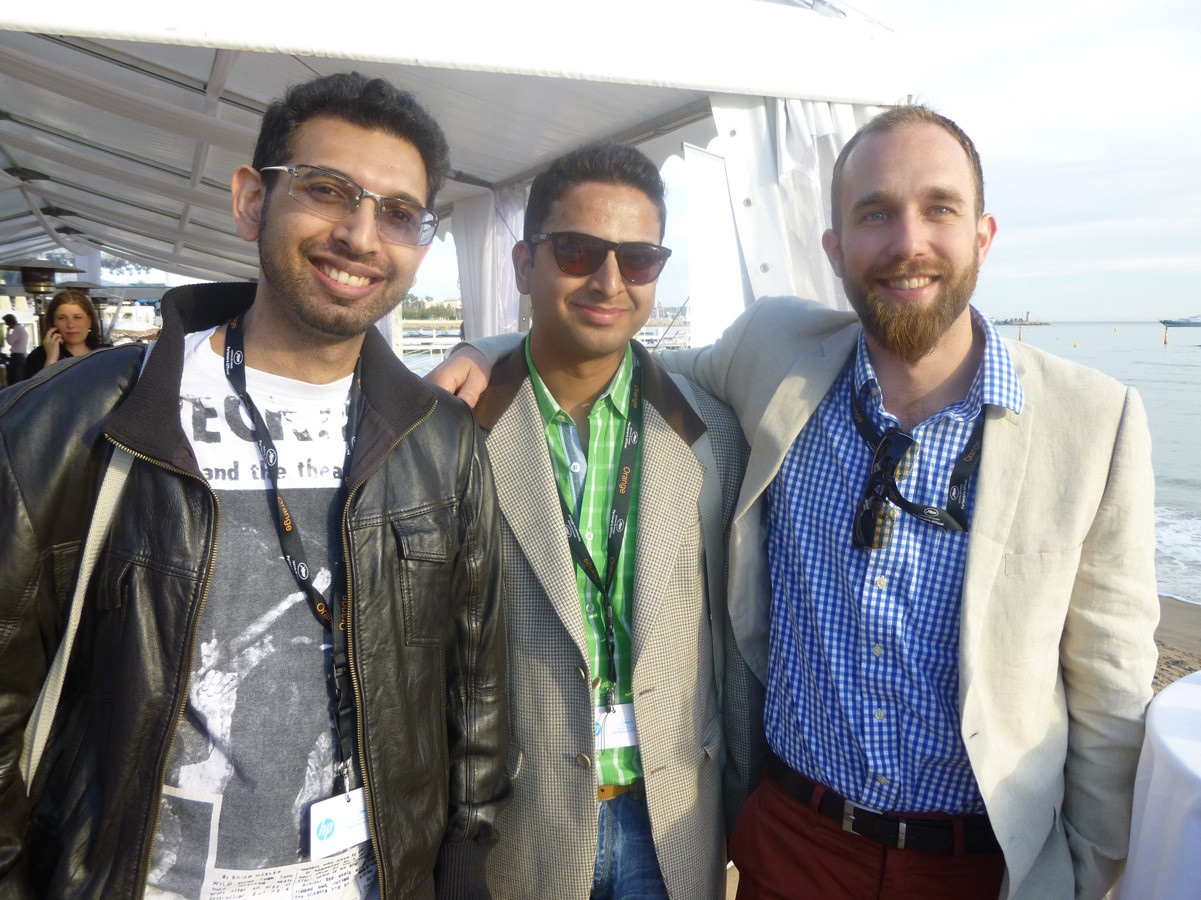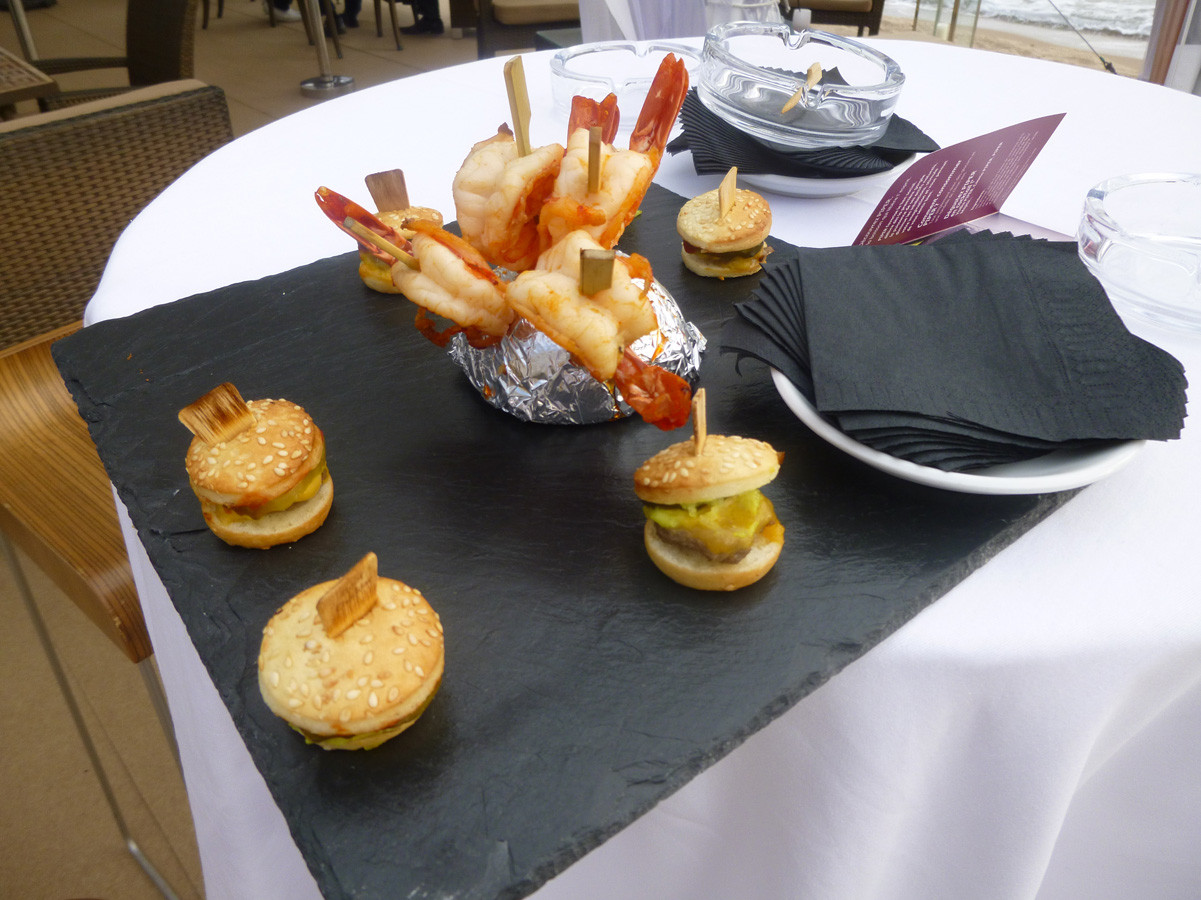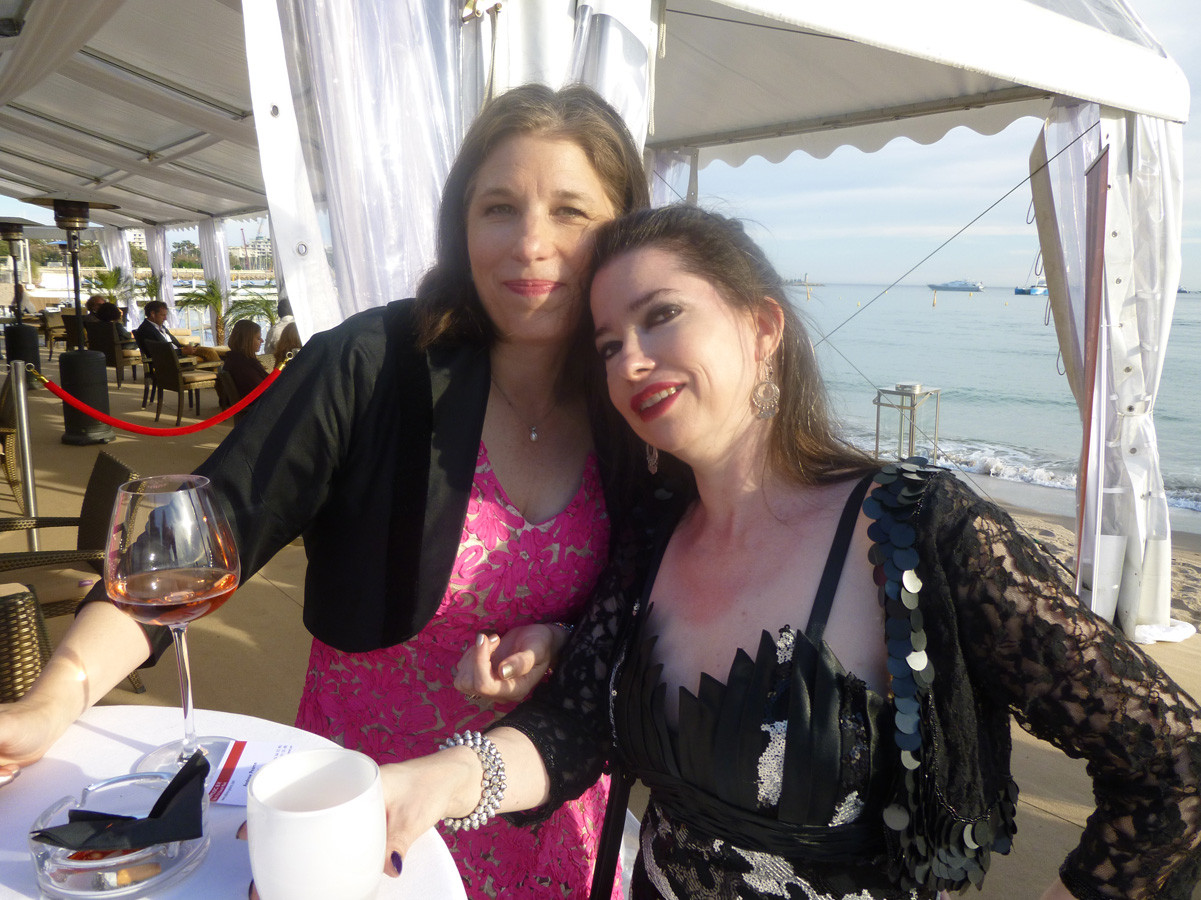 Here's just some of the Stage 32ers who attended, many of whom also had projects at the festival:
Lord Zion, Director and Screenwriter, Copthorne, UK
Lord Zion is the Writer, Director and Co-Producer of Meet the Cadavers, a new, live-action comedy horror feature film set for release in 2014. Think The Munsters or The Addams Family but with The Inbetweeners humor. Lord Zion is a professional songwriter, lyricist and musician, and has written over 40 published compositions (Sony/ATV) which have appeared on his band's EPs, albums and downloads worldwide. They have also appeared on compilations and, more recently, film soundtracks. Lord Zion is seeking people that know far more than him so he can partner up with them; build lasting relationships and, most importantly, listen and learn. He has always taken risks and sees the potential in filmmaking to create unusual, captivating, exciting - yet still commercial - films.
Michel Merkt, Producer, Monte-Carlo, Monaco
Born in Geneva, Michel Merkt is an entertainment entrepreneur based in Monaco. He is mainly working with independent production companies on international feature co-productions. Michel had 8 films in Cannes this year. One film in which he was a Producer, Maps to the Stars, starring Julianne Moore, Robert Patterson, and Carrie Fisher, emerged as one of the Cannes Film Festival favorites with Julianne Moore winning best actress.
Hugo Keijzer, Film Director, Amsterdam
Hugo is a film Director from Amsterdam. In 2011 his short film Prosopagnosia was featured at the short film corner in Cannes and his recent short film Denham Psycho was an online hit with over 500,000 YouTube views in the first week.
Currently Hugo is working on a dramatic thriller inspired by true events about a nurse at a Veteran Affairs Medical Center who was illegally fired and whose fearless husband fought for worker's compensation by secretly recording over four hundred hours of conversations with hospital employees. His recordings reveal a shocking culture of corruption where bribery, blackmail, sex scandals, records tampering and racism are shockingly commonplace. At Cannes, Hugo was looking to hook up with independent American Producers to develop this story.
Luke Sargent, Film Editor and Producer, Toronto, Canada
Luke is a film Editor and Producer in Toronto, Canada. Recently Luke edited A Brand New You (Dangerous Dust Productions), which won a Gold Remy prize for Best Comedy the 47th Annual Worldfest-Houston International Film and Video Festival. He was in Cannes with a stop-motion short, Indigo (dir. Amanda Strong) which played in the Short Corner. He is currently editing The Cocksure Lads (dir. Murray Foster) in Toronto, and developing an experimental short film, A Song at Night that uses mixed media (35mm and Digital 4k) and variable frame rates to explore character's perspectives.
Lolita Fortuin, Screenwriter, Denmark
Lolita, after thirty years in sociology, dropped it all to become a full time Screenwriter. She followed with courses and workshops, working with well-known consultants. Her first script Bitter Beans won laurels in Mexico, USA and Canada. Encouraged, she took to Berlin in February in an effort to network. At Cannes she met with 2 producers interested in her two scripts: Bitter Beans and Fatal Cure.
Amanda Flemming, Actress, Rochdale, Lancashire, UK and Los Angeles, CA
Amanda is an Actress originally from Rochdale, Lancashire, UK and has lived in LA for 6 years. She has worked with some of the world's most prestigious television and theatre companies such as The British Broadcasting Company - BBC, MBA in Factory Axe and Red Productions & Granada TV in Cold Feet, which her scenes were showcased at the National Television Awards. At Cannes she had the lead role, Hera, in Titans of Newark, and was also representing director Mike Marino and producer Raisa Machado.
Virginia Bach, Screenwriter and Director, Paris France
Virginia is a Screenwriter and director of 2 shorts which were broadcast on TV and screened at US Film Festivals. The Oath (Le Serment) was screened at the French Film Fest of Richmond and Colcoa Los Angeles. Run Away (Fuir), was in competition at the Newport Beach Film Festival and The Unspoken Human Rights Film Fest of Utica. She lives in Paris and was in Cannes to find a Producer for her 3rd short film and to meet Screenwriters and Producers for a feature film.
Vishaal Desai, Director, Editor and Producer from Mumbai, India
Vishaal has four 'in development' feature projects: a murder mystery/dark comedy set in Bombay called The Tenants (partially financed), a Sci-Fi / Political satire set in India called The Prime Minister (director attached), a post apocalyptic Sci-Fi called Project Fusebox, and a low budget claustrophobic, single location Horror called The Cantina. Vishaal was in Cannes looking for a Producer / Production company for an international co-production and financing for all these projects.
Katie Damien, Director, Cinematographer, Producer, Asheville, NC
Katie networked on Stage 32 and hired her Sound Designer, David Schmitt, for her short film, Joint Effort. Joint Effort won the National Film Challenge and received a special screening at the Cannes Film Festival Short Film Corner.
Other Stage 32 Cannes attendees. (If we missed you, write in the comments):
TJ Martin Chicago, IL
Eva Klein, Paris, France
Emile Castonguay, Montreal, Canada
Tony Auguste, London, UK
Brad Miller, New York City, NY
Aida Golghazi, Los Angeles, CA
Tim Bonner, London, UK
Jessica Capone, Toronto, Canada
A huge congratulations to you all! You're all proof positive that Stage 32 has the most creative and talented community on the planet.
Keep creating Stage 32ers!
(Remember, to search proposed and planned Stage 32 Meetups or to start one of your own, visit the Stage 32 Meetup section of the Lounge here)
---
Like this blog post? Please share it on social media (Facebook, Twitter, LinkedIn, etc), your personal blog, or anywhere else you feel appropriate. Thank you.
We welcome your thoughts in the Comments section below...