We're excited to bring you behind the scenes today as we stream live on Periscope for the very first time! Join us in this new capacity as we stream what happens live in the Stage 32 office before, during and after our popular monthly broadcast! Today we'll be giving you backstage access to On Stage with RB with special guests Joe Bohn and James Kicklighter. No matter where you're at anywhere in the world, you can tune in see the behind-the-scenes!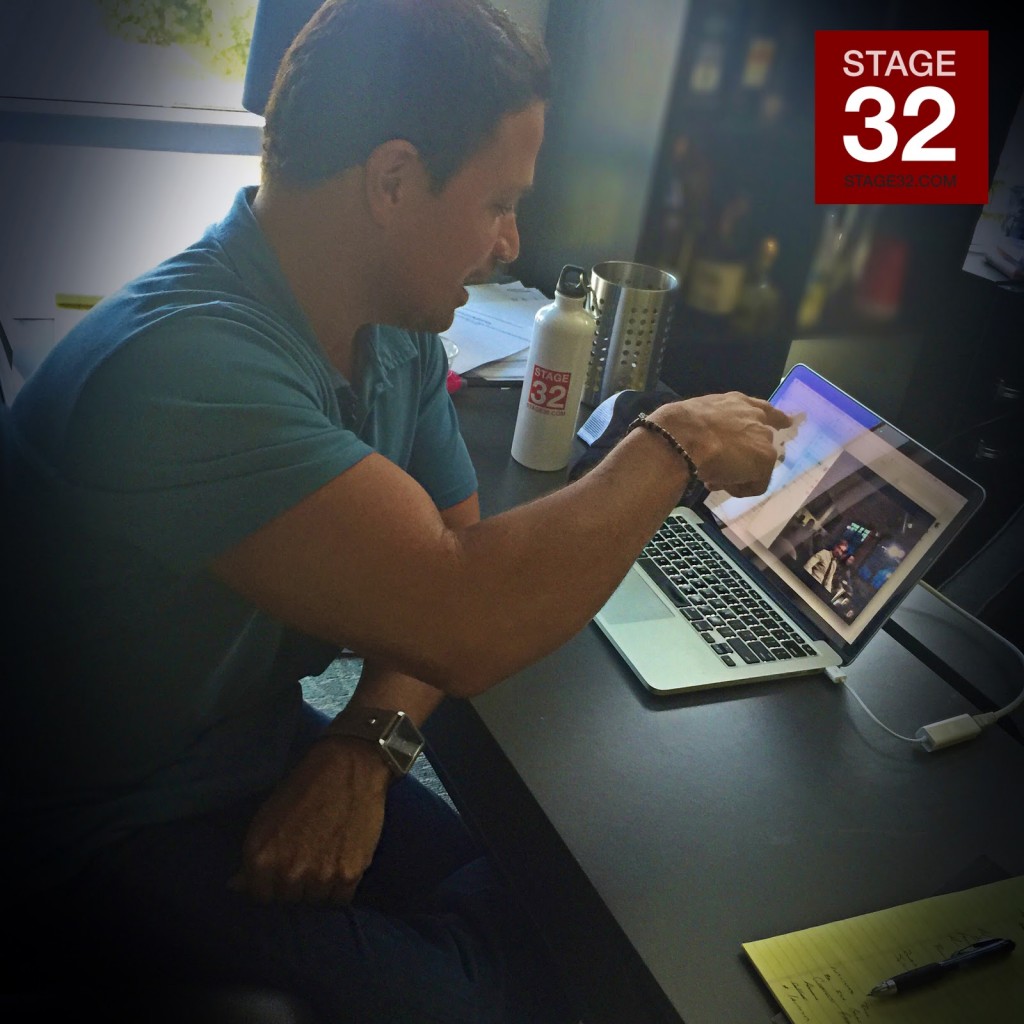 If you ever wonder what it takes to prepare and set up for On Stage With RB, today all your questions will be answered, live on Periscope! For those unfamiliar with the Twitter-owned live streaming app, it's growing rapidly with 10 million registered users and Stage 32 is now on board. Already on Periscope? Add us (@Stage32) and catch all the action as we go live for the first time!
Today at 12:30pm PDT, we will be tweeting out our Periscope link to watch the behind the scenes before RB goes live for the On Stage With RB online webcast. You can watch behind the scenes from anywhere - on your desktop or your phone.
Be sure you're following us on Twitter so you can get the link!
@stage32online
@RBwalksintoabar
Then, at 1:00pm PDT, we go live online with the On Stage With RB online webcast!
Not registered for On Stage with RB? It's not too late! Sign up here: http://bit.ly/1PTij2t
Last month, over 2,000 people registered for what was an incredible 3 hour show with guests Jen Grisanti and Franco Sama. This month, we're expecting an equally large turnout as RB welcomes two more incredible industry guests:
First,
Joe Bohn
, a 1st AD with over 30 credits to his name and who has worked with the likes of David Fincher will join RB to discuss all things filmmaking, directing and working with cast and crew.
Next, it's multi-award winning writer/director,
James Kicklighter
. James will be discussing the screenwriting/filmmaking process, short films, distribution and much more.
On Stage With RB webcasts are exclusive to Stage 32 members and are always FREE! But spots do go quickly and we are expecting a sellout, so register now! And as always, bring your questions. RB will be answering as many as possible during the extensive Q&A session! Look forward to seeing you there!
---
Like this blog post? Please share it on social media (Facebook, Twitter, LinkedIn, email etc) by using social media buttons at the top of the blog. Or post to your personal blog and anywhere else you feel appropriate. Thank you.
As always, we welcome thoughts and remarks on ANY of the content above in the Comments section below...