Happy Monday, Stage 32 community! We just experienced one of our biggest "Introduce Yourself Weekends" in the history of the site! It was amazing to interact with so many creative individuals from around the world. By all means, do not stop the momentum! If you have not had a chance to get in on the IYW action, head on over to the dedicated lounge and start connecting with your fellow creatives.
I want to take some time to dispel a rumor that seems to be floating around and offer some encouragement and hope to the community. Hollywood has not shut down. True, productions are on a temporary hiatus and release dates have been pushed back, but development work continues. One Creative Executive on the Stage 32 roster recently posted that while her latest production is on a break, she read 340 pages of screenplays in one day. She - and many other executives across the industry - are working remotely, but working hard. In fact, last night I received an email from the CEO of a major A-List production company who told me she has contemporaries who would like to work with the screenwriters and filmmakers on Stage 32.
To further illustrate this point, I want to introduce you to a writer and Stage 32 member I have been working with for a while. Braden Chase and I first connected over email in November 2019, when I reached out to introduce myself and see what he was working on. Braden was new to Stage 32 and he told me about his project, In Country, a television series he created and had been developing over the past three years. He had a great team on the production crew and had access to A-List talent through their network. What we are lacking was a connection to help pitch the series as most of the people on his team work in feature film rather than television.
As Braden explains, "When Jason first reached out to me shortly after I signed up for Stage 32, my project had stalled. I felt I did as much as I could on my own. Figuring out the next steps had eluded me. The advice I was getting from others within the industry wasn't very helpful. Worse is I was given ridiculous quotes from "consultants" in the industry who said they could help me advance my project to the studios. The quotes varied from a $20k to $60k US to revamp my package, which I was told was already better than most."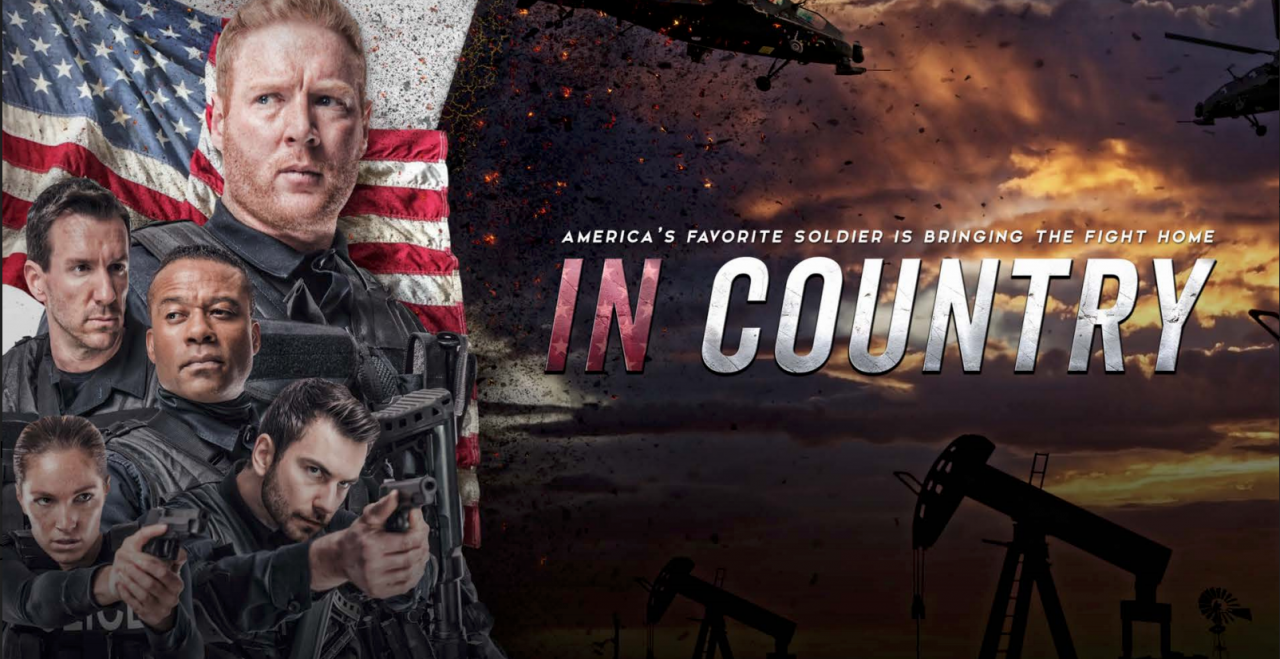 Braden's series, "In Country", had stalled in development before Stage 32 Script Services
When Braden told me more about the series, I suggested that he speak with development executive Anna Henry by booking a script read and consultation through Stage 32 Script Services. Here is some quick background on Anna. She has set up projects at Sony, 20th Television, EOne, Starz, Amazon, Netflix, Corus, ITV America and more. She has more than 15 years experience working with writers on developing their passion projects and building their careers, with client credits including Netflix's "Seven Seconds", HBO's "The Deuce", "Big Love", and "Vinyl", Showtime's "The Chi", NBC's"This Is Us", The CW's "Jane the Virgin"; and AMC's "Fear the Walking Dead". That is an impressive resume and when Braden connected with her through the script read and consultation, the results spoke for themselves.
"Jason was gracious enough to put me in touch with Anna Henry who is a real development executive with an amazing resume," Braden says, adding, "with her help, I reworked my entire pitch bible and pilot script into the polished gem it is today. Hence, why it has captured the attention of buyers at every major studio."
And our work together didn't stop there.
"What's more is through Stage 32, Jason has put me in touch with a number of literary managers and producers who have heard my pitch and provided invaluable feedback to make my oral pitch really standout. All this amazing input and direction at a very affordable price and amazing convenience thanks to Stage 32."
One of these industry pros was Jim Young, the producer and principal of Animus Films, who heard the pitch last weekend and responded very favorably to it. Jim's background is just as impressive in Anna's. Jim has created a successful career producing true-story films such as The Catcher Was a Spy with Paul Rudd, Life of a King with Oscar-winner Cuba Gooding Jr., The Man Who Knew Infinity with Oscar-nominee Dev Patel, Lovelace with Oscar-nominee James Francoand Amanda Siefried, and the upcoming film, The People vs. Vegas Dave. His films have also premiered at the Tribeca Film Festival, Sundance Film Festival, Los Angeles Film Festival, andthe Toronto Film Festival.
As Jim said in his feedback to Braden, "I honestly thought this was excellent. Super impressed with how well-thought out the pitch was...Please send the script over."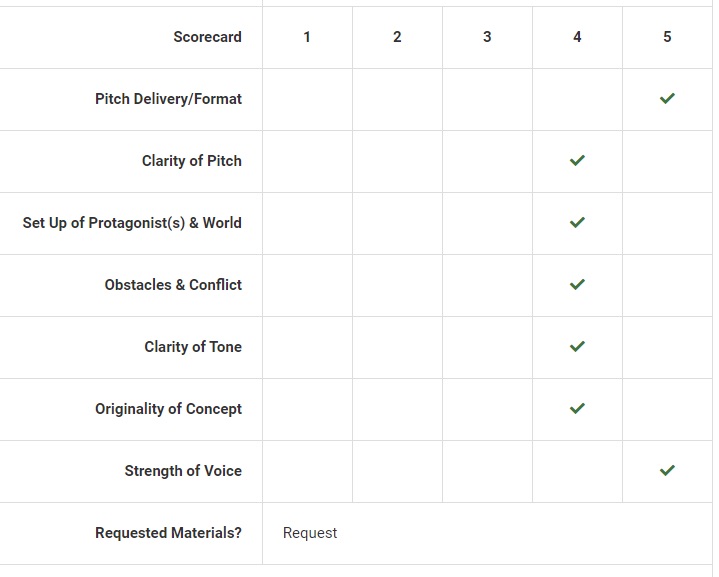 Producer Jim Young provides pitch feedback and requests
the script Braden developed with Executive, Anna Henry
Jim requested the script and is going to see if he has a potential showrunner to pair Braden with in his rolodex of contacts! That is huge news! And it is proof that even as productions are temporarily shut down, industry pros are still looking for ways to find fresh stories, develop material, make connections, and put the elements together to take projects from script to screen! And from the beginning - when I first connected Braden with Anna Henry - all of this was done online through Stage 32!
While the human beings around the world face one of the darkest periods in recent memory, remember that our job as creatives is to entertain, enlighten, comfort, and inspire. However, we are unable to do that if we do not first share our stories with likeminded and supportive members of our own industry and community. As Braden says, "I encourage anyone who is looking to advance their film/TV project to use Stage 32, especially now with the global pandemic we're facing. There's been literally no better time to leverage such an incredible service and prepare your project while we all wait for this crisis to resolve."
That is absolutely right, the business has not shut down. Hollywood is not closed. Development executives are reading and working. Literary managers are looking for new material and fresh voices. This is no time to be sitting on the sidelines for fear of the unknown. We will move through this together, shoulder-to-shoulder. And when the world looks to us for a welcome respite, we will be there to answer the call.
I wish you all health, happiness, and inspiration.
---
Let's hear your thoughts in the comments below!
Got an idea for a post? Or have you collaborated with Stage 32 members to create a project? We'd love to hear about it. Email Taylor at taylor@stage32.com and let's get your post published!

Please help support your fellow Stage 32ers by sharing this on social. Check out the social media buttons at the top to share on Instagram @stage32online , Twitter @stage32 , Facebook @stage32 , and LinkedIn @stage-32 .