I haven't written a blog in quite a while… To be honest, haven't felt like I've had all that much to say about the film industry lately. Maybe it's because I just have too many projects in development for such a small setup. Or maybe it's because I'm too wrapped up in the absolute insanity that is the daily assault of news about Trump. Maybe it's because I rarely get enough sleep. Or maybe it's because I've recently become completely obsessed with podcasts like APM's In The Dark which is absolutely riveting and completely infuriating.
But the other day, my producing partner and I were on a call and she asked about a mutual friend, someone I've known for about fifteen years but only introduced her to about a year ago.
This friend of ours is a very talented performer who recently made an impressive move behind the camera. A move that garnered a lot of attention and awards.
I should note that I'm being purposely vague in order to be respectful of the person's privacy because of the content of this blog.
So my partner asked if I'd had any recent contact with this person because I had recently gone to L.A. for a few weeks. I told her I hadn't, that I'd reached out, but had gotten no reply.
Over the years, this friend had managed some fairly impressive disappearing acts only to randomly pop back up months (or even years) later. It wasn't… totally out of character - particularly for someone who is an actor. Actors can be very hard to pin down. Somehow though, I started to feel like things were different this time. I decided to reach out again. And again, I got no answer.
I left it alone for a few weeks - even after I'd returned from L.A. Then one day, this friend popped into my head again and I decided to try one more time.



This time, I got an immediate reply… and the reply got me worried. My friend had seemingly fallen into a pretty dark hole and I was fairly confident I knew why. In fact, I know the reason all too well, though likely to a lesser extent, which makes what my friend is going through very hard to handle.
The gist of it was in the subtext of the next email I received, an email which confirmed my suspicion - and this is why I decided this might be something good to blog about in case someone out there is going through the experience now…
My friend is in the come down from a very wild experience. An experience that changes you…
The kind of attention that leads one to practically expect Oscar nominations - which most of us who know this person and had seen the film actually did - though, in this case, Oscar nominations didn't happen.
The film did end up getting nominations from a host of places like the IFP Gotham Awards and various Film Critics Associations across the country. It even won a few of the big ones.
As the 2017 award season built and built, I/we watched from afar with a huge feeling of satisfaction as our friend traveled around the world with the film, basking in the warm glow of acceptance and kudos from both tastemakers and audiences. In truth, the other side of all that adulation - the downside - didn't really occur to me until I read the email… and then it all came flooding back.
My friend was on a rocket ship pushing toward the stratosphere… and the fall back to earth can be rough.
If you've yet to experience a ride like this, I'm going to attempt to describe the experience of being in the midst of the amazing tornado that is the festival and awards circuit - with a few sidesteps here and there for color - and if you've been through it yourself, I imagine you'll know exactly what I'm writing about here.
Over the years I've been fortunate to attend many Hollywood premieres. I even got to go to a lavish premiere in London's Leicester Square just last year… but in nearly every case, these had been for big movies that I was either a teeny-tiny part of, or simply a friend's film that I never actually worked on.
At the premiere of Darkest Hour in London.
I know the big budget circuit well from close friends who have become extremely successful, but I had never experienced this for something I'd produced until 2011, when my second feature landed a World Premiere at the Toronto International Film Festival.
A programmer at TIFF (and now friend) named Jane Schoettle saw our tiny film and championed us. She and her team shouted from the rooftops about the film and we suddenly found ourselves with one of the buzziest titles in the fest that year - so much so that our investor suddenly had to cover the cost of a publicist and flights for our cast to go to our North American Premiere.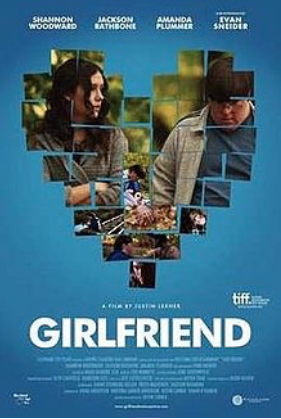 I remember, one day in Toronto, our publicists sent us to a junket at a fancy hotel. As our cast was ushered around hotel suites (and the hospitality suite) we couldn't help wondering what the hell we were doing among the likes of the casts of THE TOWN, THE KING'S SPEECH, and THE DEBT.
Don't get me wrong, we knew we'd made a good film, and we were very happy with our cast (including Westworld's Shannon Woodward, fantastic in our film, Amanda Plummer, always fantastic, and first-time feature film actor Evan Sneider who had been called "a revelation" by more than a few critics and reviewers), but… these journalists were spending the day talking to Geoffrey Rush and Ben Affleck. It was wild that they'd bother with us and our little movie shot on the Ultra-Low Budget contract.
By that time, we had already been contacted by the festival and told that Audi wanted to sponsor our red-carpet premiere. They'd shuttle us to the screening in a fleet of Audis and then over to our premiere party at The Brant House where we would share the venue with the cast and crew of PEEP WORLD, including Sarah Silverman and Taraji P. Henson who were having their premiere the same night. Years later, PEEP WORLD director Barry Blaustein and I talked a lot about what an odd experience these things can be.
The festival circuit is like a drug... I've never done drugs (really, never), but I imagine it's a similar high. Your adrenaline is up. Your pleasure centers are being stimulated. Suddenly you're one of the popular kids… and if you never were a popular kid, it's a pretty intoxicating feeling.
You're treated well... very well... even as a producer... and it's pretty cool. You often get assigned a rep who runs around and, like, gets you in to other films you wanna see, or brings you coffee or water to make sure you're caffeinated (or, at the least, hydrated).
People want to talk to you. Shake your hand. Take pictures with you. You get invited everywhere - dinners, parties, other screenings. You walk red carpets and people shout your name (yeah, they even shouted my name which was, in two words: fucking weird). People want advice… they want to tell you about their stories. They give you their business cards with hope in their eyes that you'll call… And for a year or so, as you run around with the film under your arm, people treat you as though there's virtually nothing to hold you back from becoming the next Scott Rudin, Aaron Sorkin, or Spielberg. In fact, they often treat you like you already are Scott Rudin, Arron Sorkin, or Spielberg. Again… weird. They applaud your film, stay for Q and A's, and listen intently, hanging on every word...

To see Part 2: click here.
To see Part 3, click here.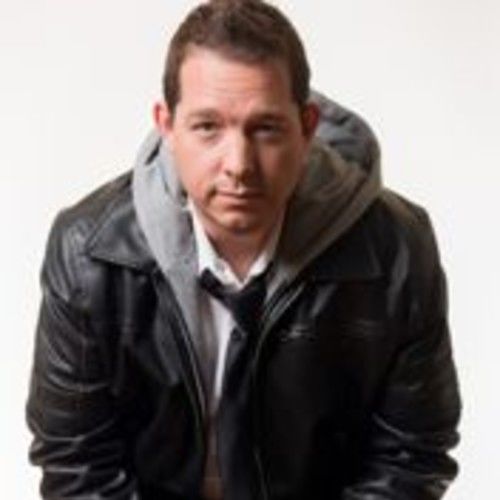 Shaun O'Banion was drawn to the film business from an early age and got his first film industry job as a set P.A. on the Steven Spielberg series "SeaQuest DSV" during the series' first season after sneaking onto the Universal lot for three months and asking for jobs.
From there, he segued to features (again after sneaking onto a set - this time a James Cameron production) and began to work his way up – first as a Production Assistant, Assistant Director and later, as an assistant to actors such as Academy Award-winner Christopher Walken, Ben Stiller, Courteney Cox and David Arquette and acclaimed filmmakers Joe Wright and Academy Award Nominee Peter Hedges.

Outside of dozens of other credits, his latest film, THE AUTOMATIC HATE, stars Joseph Cross (LINCOLN, MILK), Adelaide Clemens (GATSBY, Sundance Channel series Rectify), Richard Schiff (MAN OF STEEL, The West Wing), Deborah Ann Woll (Netlfix Original's Daredevil, HBO's True Blood) and Ricky Jay (HEIST, BOOGIE NIGHTS). The film recently made it's World Premiere at the 2015 SXSW Film Festival. It will next head to the Seattle International Film Festival before being released in N. America by Film Movement this fall.
Shaun is also an accomplished public speaker and teacher, having taught filmmaking courses at the Ruth Asawa School of the Arts in San Francisco, California, SUNY Oneonta, New York, Metro-Arts High School in Phoenix, Arizona, and South Bay Adult School in Los Angeles, California.

With several projects in various stages solely under the Ravenwood Films banner and others he'll produce with new partners like Broad Reach Films, he expects the next few years to be extremely busy.
---
Like this blog post? Please share it on social media (Facebook, Twitter, LinkedIn, email etc) by using social media buttons at the top of the blog. Or post to your personal blog and anywhere else you feel appropriate. Thank you.
As always, we welcome thoughts and remarks on ANY of the content above in the Comments section below...