Read PART ONE HERE: The Come Down: Navigating Normalcy After Festival Wins & Losses Part 1
People want advice… they want to tell you about their stories. They give you their business cards with hope in their eyes that you'll call… And for a year or so, as you run around with the film under your arm, people treat you as though there's virtually nothing to hold you back from becoming the next Scott Rudin, Aaron Sorkin, or Spielberg. In fact, they often treat you like you already are Scott Rudin, Arron Sorkin, or Spielberg. Again… weird. They applaud your film, stay for Q and A's, and listen intently, hanging on every word...


PART TWO
It's hard not to get caught up in it all because, if you're lucky enough to have gotten your film into a major festival in the first place, this is actually (quite probably) the one time you'll get to feel rewarded for your work - aside from the stories you can tell people about making the movie and the existence of the work itself. It's your extended pat on the back after the battle. And if the battle was rough (which, in some sense, all indie film shoots are), you can't help but feel like, maybe, somehow, you might just deserve that pat on the back.
So you spend a year running around the U.S. or, if you're really lucky, the globe… and everywhere you go you're treated like… well… a celebrity.
And then, near the end of the festival season, if you're lucky again, and if your film is good, you might just get awards attention… if not, you've hopefully at least sold your film to a distributor, and then you just… go back to normal life.
Remember the end of GOODFELLAS when Henry Hill is all coked-up and the helicopter is following him and Karen around?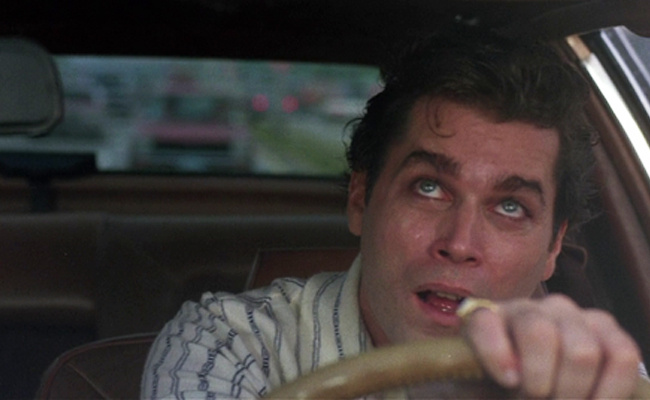 Of course you do. It's all rapid-fire, jump cut, crazy intense Scorsese/Schoonmaker brilliance… His brother is at home stirring the tomato sauce for dinner, Henry's driving around from place to place trying to off-load the guns he has to someone, he has to pick up the cocaine from Sandy to try and get it back so Lois can make her flight, he nearly gets in a car wreck, and all the while he has the feeling like it's about to come apart? And then it does.
That's the feeling of being on the festival circuit. It's all fast-paced and fun. You can feel like your living life in a perpetual state of fast-forward. And then it just… stops or, as Ray Liotta as Hill put it, "and now it's all over."
The peak, of course, is the first time you see your film play in front of an audience. Sure, small groups of people have watched it in the edit room when you test it, but those are usually "friends and family" screenings and only a small portion of those are attended by people you don't know. That first screening at a festival? That's 300+ strangers, and their response could go either way. It is equal parts sheer terror and absolute elation. It dissipates a little the longer you take your film out, but you're always a little nervous (what if something goes wrong with the sound or image? What if people just don't like the film or don't "get" it?)… that nervousness never goes away.
The director of my first feature (DAKOTA SKYE) never sat in a single screening of our film on the circuit. Not one. We'd watch it, don't get me wrong, but not sitting in a seat. Not even after we knew the film played well. He couldn't. That nervous energy simply made it impossible for him to sit there. I'd stand with him in the back, by the door. Sometimes for the full runtime. Later, after a few successful screenings, when we knew that it was working, we'd often step out. He'd have a drink. We'd come back for the last ten or so minutes and wait for the applause - or what we hoped would be applause. In that case there was always applause. But you still… even after 20 successful screenings… you still couldn't help feeling, "this is the one screening that isn't going to work."
On my second feature, the season had sort of wound down. We'd won a host of awards both at "marquee" and smaller festivals - all of which we were extremely grateful for… and not just for the awards, but for the experiences and the chance to meet other filmmakers (like Dee Rees, director of the recent Netflix film MUDBOUND with whom we shared Best US Feature at the Mill Valley Film Festival for her film PARIAH). I'd returned home and had done what I can only assume a lot of indie filmmakers do after the festival season - you simply go back to your day job. I didn't have to deal with the come down for long because we soon found ourselves scooped back up into the craziness of awards season.
I've worked in film since I was 17 years-old and only in rare cases ever had to have a normal job… so for me, going back to "real life" has always meant still having a toe in the business… which is a relief… but it can also feel like an unusual kind of torture.
It's that thing of knowing that you're talented. Knowing you can do the thing you're watching other people do… (and sometimes feeling like you could do a better job of it!) but you're not in that position anymore… That is already an adjustment. You go from being a looked at as a creative… being a boss… to… not. Perception in our business is everything, and, frankly, the people you're working with (or for) are rarely interested in hearing about or knowing that you actually know what you know. They just assume that whatever job you're doing for them is the only job you can do or want to do. Unless you're lucky. Which, in this particular case, I was.
At the time I was working as an assistant to director Peter Hedges (Academy Award-nominee, Best Original Screenplay, WHAT'S EATING GILBERT GRAPE) on a film he'd written and directed for Disney. We were in Post on the Disney lot in Burbank. Life was pretty good. After the festival whirlwind and all the adulation, being busy is great. It makes the come down easier. I had a steady paycheck, which obviously helps, and Peter and his editor Andrew Mondshein (himself an Oscar nominee for cutting THE SIXTH SENSE) were extremely kind and wanted to bring me into the process. Peter was interested in what I had done and was doing. He trusted me and never made me feel "less than" as I had with some of my other bosses over the years. With Pete, I was made to feel my opinions were valuable and that my comments were appreciated - though I was always careful not to overstep.
So there I was sitting in my office one day on the lot when I got a text from the writer-director of our film. We had received a nomination at the IFP Gotham Awards as producers of GIRLFRIEND. I kept this to myself despite my excitement - mostly because I didn't think I could afford to go.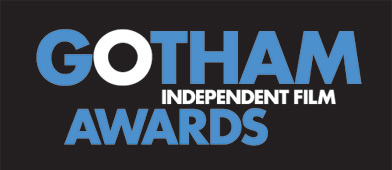 The next morning, Peter walked in with a copy of Variety in his hand. It was folded open to a page about the nominations, and there, among the nominees, was my name. Peter made a big deal about it, told practically everyone in our building, and he asked if I was going to attend. The night before I'd checked flights and realized, not surprisingly, that it was ridiculously expensive for short-notice tickets to NY. Plus, the Gotham's only allotted a certain number of comped tickets per film, so I'd have to buy my own - even as a nominee. I told Peter that it was very exciting and I was thrilled, but probably wouldn't be going. When he asked why, I tried to play it off but he wasn't buying it. He said I'd probably get nominated for other projects in the future, but that one never knew when and that I should really try to go. Eventually, I told him. It was just too much for me on the financial side. I wasn't trying to guilt him into helping me… it was just the reality at the time.
A few days later we were on the mixing stage at Disney. Pete said he needed to talk to me about something and asked me to step into a side room during a break. He told me he had been invited to the Gotham's as a jury member (for another category - no conflict of interest!) and that he got a plus one. He said he was taking me… he went on to say that, not only was he going to fly me to NY, but that I'd stay at his house with his family.
If you know me, you can imagine what happened next… if you don't, I'll tell you… I completely welled up. (I'm not crying, you're crying!) Despite Peter being one of the kindest and most sincere individuals I've ever had the good fortune to work for, it was still shocking.
The next thing I knew I was on a plane heading to Pete's house and then to the Gotham Awards at Cipriani.
Everyone walks the red carpet at the Gotham's… and as a producer, it's a strange thing when the flashbulbs are going off and people want to talk to you about the film. You get attention at the festivals, but if you didn't already know, you quickly learn that people rarely want to talk to producers. I think it's mostly because most people don't have any idea what it is we do… they assume we're just "the money," most of the time… which nobody in my normal life would ever think.
On the festival run, people want to talk to the actors, the director, the writer. As a producer, you're usually a distant, distant third. Still, you get to chime in from time to time on the Q and A's, and those Q and A sessions you did on the fest circuit give you a sense of the best stories to use as sound-bites… so on the red carpet, you just muddle your way through. It's slightly nerve-wracking but also really, really fun. The Gotham's were live-streamed online that year and I remember my phone blowing up with texts as family, friends, and supporters saw me being interviewed...


To see Part 1: click here.
To see Part 3, click here.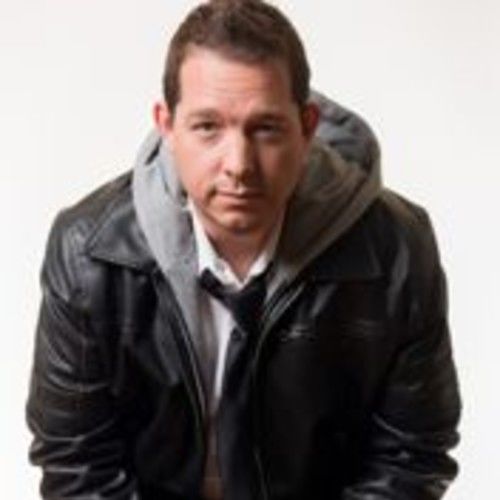 Shaun O'Banion was drawn to the film business from an early age and got his first film industry job as a set P.A. on the Steven Spielberg series "SeaQuest DSV" during the series' first season after sneaking onto the Universal lot for three months and asking for jobs.
From there, he segued to features (again after sneaking onto a set - this time a James Cameron production) and began to work his way up – first as a Production Assistant, Assistant Director and later, as an assistant to actors such as Academy Award-winner Christopher Walken, Ben Stiller, Courteney Cox and David Arquette and acclaimed filmmakers Joe Wright and Academy Award Nominee Peter Hedges.

Outside of dozens of other credits, his latest film, THE AUTOMATIC HATE, stars Joseph Cross (LINCOLN, MILK), Adelaide Clemens (GATSBY, Sundance Channel series Rectify), Richard Schiff (MAN OF STEEL, The West Wing), Deborah Ann Woll (Netlfix Original's Daredevil, HBO's True Blood) and Ricky Jay (HEIST, BOOGIE NIGHTS). The film recently made it's World Premiere at the 2015 SXSW Film Festival. It will next head to the Seattle International Film Festival before being released in N. America by Film Movement this fall.
Shaun is also an accomplished public speaker and teacher, having taught filmmaking courses at the Ruth Asawa School of the Arts in San Francisco, California, SUNY Oneonta, New York, Metro-Arts High School in Phoenix, Arizona, and South Bay Adult School in Los Angeles, California.

With several projects in various stages solely under the Ravenwood Films banner and others he'll produce with new partners like Broad Reach Films, he expects the next few years to be extremely busy.


---
Like this blog post? Please share it on social media (Facebook, Twitter, LinkedIn, email etc) by using social media buttons at the top of the blog. Or post to your personal blog and anywhere else you feel appropriate. Thank you.
As always, we welcome thoughts and remarks on ANY of the content above in the Comments section below...