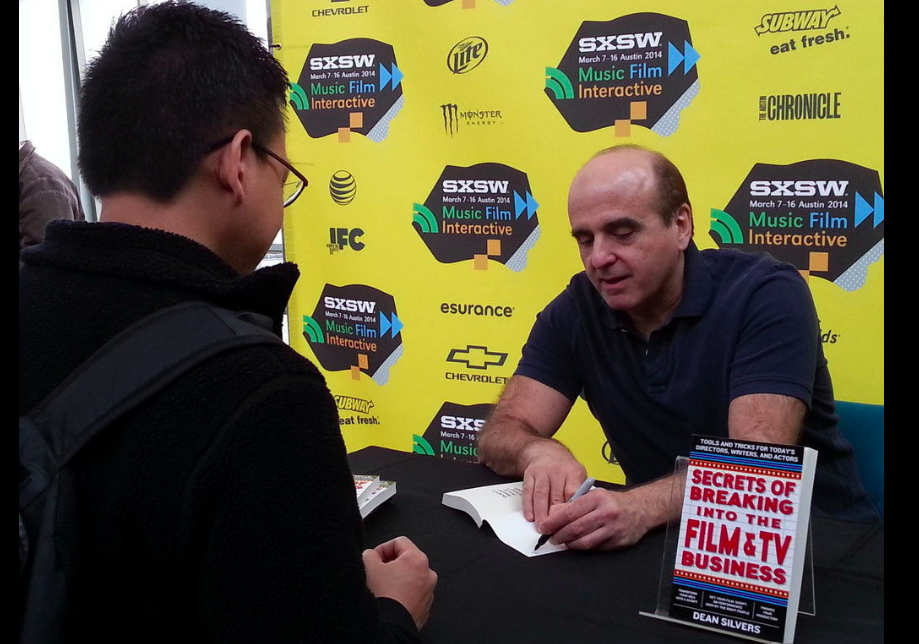 I was fortunate enough to be an integral part of the 90s Independent Film Movement (producing David O. Russell's Spanking the Monkey, Scarlett
Johansson's breakout role in Manny and Lo, and IFC's seminal independent film series Split Screen, etc.) and I really believe a new very exciting opportunity for independent film is on the horizon, and not many people are talking about it.
There are many ways to raise money for films, for example - foreign sales, grants, studio system, friends/family, crowd-funding, branded/advertiser support, or perhaps a mysterious man leaves a briefcase filled with unmarked bills in front of your house (I'd advise you not to use that last one) as well as many other options.
But there's a new kid in town…
Thanks to the new JOBS ACT and the SEC, "Equity Crowd-Investing" is now a reality. Equity Crowd-Investing is basically if Crowd-Funding were not based on donations, but instead based on real investments and returns. You put in money, you get an equity stake in the film.
How I first learned about this was though a truly illumining Stage32 webinar called "How to Finance Your Project with Equity Investors Using the Internet" featuring some really great experts on the subject - Anne Marie Gillen, who was the former COO of Morgan Freeman's Revelations Entertainment, the CEO of Media Shares Gene Masey and Lou Bevilacqua, the founding member of Digital Offering LCL, a FINRA registered investment bank, which showed the ins and outs from a business and legal standpoint of this new type of fundraising.
What's so wonderful about this is that is democratizes film investing. It no longer has to be about the big studios, but it can now be about the people who have a love and passion for movies, who want to bring films to life, and also potentially make a profit.
I believe (as I did during the 90s Independent Film Movement) that if we invest in interesting movie ideas and filmmakers now, we can make some really wonderfully unique and profitable films that the studios are not currently making. This is why I'm thrilled to have launched an Equity Crowd-Investing campaign on WeFunder for my new film GUY DOWN THE ROAD. We want to give "Equity Crowd-Investing" a good name, and a great track record, so it can become a viable option for film financing for everyone. When we succeed here, it will open the gates to all filmmakers.
About Dean Silvers
Dean Silvers is a Sundance and Independent Spirit award-winning Producer, Director, Entertainment Attorney, and Best-Selling Author. His films have made millions of dollars worldwide, premiered at Sundance, Cannes, Toronto, and have starred Ben Stiller, Scarlett Johansson, Mark Ruffalo, Josh Brolin and many others. His films have been selected as the "Best Films of the Year" by Time Magazine, the New York Times, Rolling Stone, and have been nominated for "AFI's 100 Funniest American Movies Of All Time", and he has also produced TV shows for HBO, IFC, and Bravo. Silvers is the author of the New York Times recommended and Amazon #1 Best-Selling book "SECRETS OF BREAKING INTO THE FILM & TV BUSINESS" (HarperCollins). He has taught at Columbia, NYU, and has been a distinguished professor of Communications and New Media at Fordham University's Graduate School of Business Administration. He resides in New York City and is an active members of the Academy of Motion Pictures Arts & Sciences (The Oscars).
He is currently producing the film GUY DOWN THE ROAD. To see a video from Dean, click here
To find out more about GUY DOWN THE ROAD, click here
---
Like this blog post? Please share it on social media (Facebook, Twitter, LinkedIn, email etc) by using social media buttons at the top of the blog. Or post to your personal blog and anywhere else you feel appropriate. Thank you.
As always, we welcome thoughts and remarks on ANY of the content above in the Comments section below...