*Inhales* Ah yes, the smell of ammonia mixed with a hint of latex.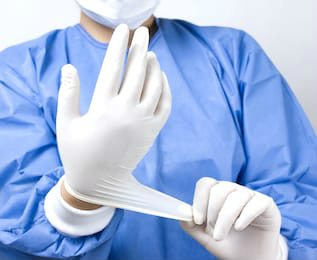 It's time for your regular doctor's visit. Don't worry, no one is going to ask you to turn your head and cough. Instead, we're going to examine one of the major setbacks in the writing process. Often times, this drawback will be accompanied by those all too familiar warning signs:


Symptoms
Irritability/Mood swings
Sobbing uncontrollably into your coffee mug
Lack of focus
An insatiable hunger only chocolate can fix
Low energy levels
Cursing at the wind, wall and your cardboard cut-out of Quentin Tarantino
Restlessness/trouble falling asleep
Stalling in the form of cleaning out the gutters, washing the windows and spontaneous trips to Ikea
Mental fog
An involuntary twitch every time you touch a pencil
Yes my friend, I hate to say it, but these highly sophisticated (highly fabricated) lab results tested positive for writer's block.
Now, before you press the panic button, here's the simple, universal truth: Writer's block is treatable.




Overview
Overcoming writer's block seems overwhelming. It's a frustrating feeling with no clear end in sight. The uncertainty and uneasiness of writer's block can leave even the best writers desperate and derailed. However, it's a normal part of the writing process. A necessary evil. Let's take the emotional response out of the equation and dissect writer's block from an outside, detached perspective.

Causes
There's no one simple source of causation to writer's block. Many causes often stem off of one another and having an open, honest conversation with yourself reveals the reasoning behind your stagnation.

Writer's block can result from:
Perfectionism/High standards
Fear of rejection
Fear of failure
Fear of inadequacy (Imposter syndrome)
Overthinking
Exhaustion/Burned out
Underdeveloped ideas
Loss of interest



The Doctor's Orders (Things You Can Do):
Depending on how long you have been experiencing writer's block, the days, weeks, or even months might seem to drag on. The short-term action steps are those preventative steps you can take to combat writer's block before it even becomes a problem.

Short-term Action (Preventative Approach):
Controlled breathing/Meditation
Freewrite (This is the part where you pretend your keyboard doesn't have the 'delete' or 'backspace' button. That's right, you're writing on a metaphorical typewriter. No editing, no deleting, just pure imperfect scribbles on the paper.)
Brainstorming/Outlining
Exercise
Listen to music
Develop a routine
Maintain proper nutrition
Keep a gratitude journal
Remove distractions
Change your scenery
Engage in other passion projects
Socialize
Once writer's block creeps into your blood system, our tactics for curing it become a lot more focused and intensified. These steps require a little more effort on your part, but the payoff is justified.

Long-term Action (Reactive Approach):
Think Visually:
Film is a visual medium and our brains process imagery faster than syntax; we need to use this to our advantage when screenwriting. Write for the visuals. Imagine the world surrounding your characters. What are they wearing and doing outside of those written scenes? Picture these little details as a warmup exercise to your writing. Not every detail you imagine needs to be included in the script. Use your ability to visualize as a way to breathe live back into your characters and bring momentum back into your writing process.


Shift your Perspective:
Most of us are familiar with the mantra, "thoughts become words and words become action." Everything stems from our thoughts, so if we're harboring negativity, fear and disbelief within ourselves, we become immobilized by our inner critic. Reframing your worries and the internalized pressure into a more positive manner can recharge your mental state and keep your writing from crashing into a dead end. Altering your thoughts from "I have to write ten-pages by tonight" to "I'm excited to write ten-pages for tonight" may seem like a subtle, insignificant change, but it's all about perspective. The first sentence constrains and demands your energy, while the latter sentence invites free, creative thinking. Replace the thoughts of looming deadlines and imperfections with the joys of discovering your voice and allowing your inner message to transcend onto the page.


Roleplay:
Dust off your inner method acting skills; you're going to need them. If you're writing a menacing antagonist, but their dialogue is reflective of a kitty's meow, it's time to get into character. Bust out into random, diabolical laughter. Every time you walk into a room, the Jaws' theme song better be playing. Let the brooding, ominous overlord fly through those fingertips and onto your script. Contrary, if your protagonist is the epitome of sainthood, imagine what they would do in their free time. Try volunteering and performing random acts of kindness. Keep a pocket full of glitter in your jeans and at a moment's notice, sprinkle its wonders everywhere you go. Invite these characters into your world and they will be ready to do the writing for you. Let them have creative control.


Inner Reflection:
Going back to some of the leading causes for writer's block, you need to unpack your emotional baggage. Are you experiencing anxiety, self-doubt, fear, and/or the need to be perfect? Validate these feelings, understand these feelings, kindly thank them and then work through them. Easier said than done, I know, but these defense mechanisms attempt to protect you from experiencing pain and humiliation, but they also halt your learning and growth. Use your fears and feelings as added fuel to your characters and stories.




Possible Side Effects
As with any proper treatment plan, it's pertinent to your health to be advised of the possible side effects when following the doctor's order:
Increased productivity
Muscle spasms in the jaw (from smiling too much)
Stepping into the state of flow
No sense of time
Creative euphoria
An unstoppable attitude
A newly polished, award-winning screenplay

Risk Factors
Building up your immunity against writer's block requires an individual to identify certain triggers associated with writer's block. Once you're able to recognize these pitfalls, one should take certain measures to avoid these risk factors. Now, of course this isn't always easy, and in certain situations, may seem impossible, but be patient with yourself. There's always a learning curve and room for growth.

Possible triggers include:
Partaking in self-pity
Making excuses
Procrastinating
Writing only when feeling inspired
Spending too much time watching TV, on social media, etc.
Excessive drinking and/or drug use
Stress eating/Improper nutrition
Extreme isolation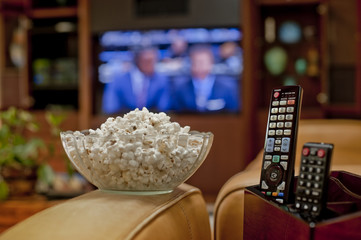 Final Thoughts
Dealing with writer's block can feel upsetting, but you're not alone in the process. Writer's block is the equivalent to the common cold. Many people, including world-famous writers, reported facing writer's block. It's real and it's really discouraging, but it's not permanent.

Take it one step at a time. Even if a few of those steps require you to take a couple steps back. Trust your strength and perseverance. Over time your body and mind will be ready and willing to get back to writing. For us, writer's block isn't the infection, writing is. Furthermore, if you have any additional tips, or thoughts about writer's block, please feel free to comment below. Until then, happy writing, everyone!
Kristina Rezek: "There's nothing more exciting than seeing the words, "FADE IN:" typed on your computer screen, written on a piece of notebook paper, scribbled on a random, semi-used napkin, or craved on a nearby rock. (You know, whatever form of medium you use for your writings is totally up to you).
Letting your imagination follow through your fingertips as you dive into the wonders and woos of writing is a courageous, and sometimes, draining task.
Whatever your reason for writing, keep at it!"
---
Like this blog post? Please share it on social media (Facebook, Twitter, LinkedIn, email etc) by using social media buttons at the top of the blog. Or post to your personal blog and anywhere else you feel appropriate. Thank you.
As always, we welcome thoughts and remarks on ANY of the content above in the Comments section below...