Has 2020 been great or what? No. Actually, 2020 and this awful Coivd pandemic really sucks. Many of us are not sure what the next day will hold let alone our future. However, this could be a really good time if you were thinking of setting into motion a relaunch on your bio, your online presence, or your website. If you are having some downtime right about now then maybe take inventory of your goals and desire for success. When we feel like nothing is happening that's exactly when something is brewing. Make some changes that will put energy back into your goals. Some people are terrible at selling themselves or seeing what we need to change. If you are too busy doing other things then help from a professional in entertainment public relations could give you new ideas on how to pack much more punch into your ability to network.
As a veteran publicist in the entertainment community I have worked with major PR agencies and boutique PR agencies, Oscar campaigns, helped create red carpet events for indie films. I have set up feature-length articles and helped journalists put into motion well-connected story angles that turn into great media coverage. I have worked with an amazing group of creative people from actors to indie filmmakers, film festival directors, playwrights, screenwriters, music composers, book authors, and business owners. They all want to know the same thing. What is the best way to get desired buzz and media attention?
Here are 5 things to think about for now. These areas are just a few leaping off points when you start to wonder if you even need a relaunch. If it's time to think about your next phase this could also be a great time to refine your bio, your profiles, and your goals. If you seek attention in the media, you will want to set up your online presence to answer some basic questions that all journalists want to be answered; who, what, when, where, why, and how can people better interact with you? Think of a publicist's job as giving you a better idea of how you can make it easier for the reporter or editor to do their job.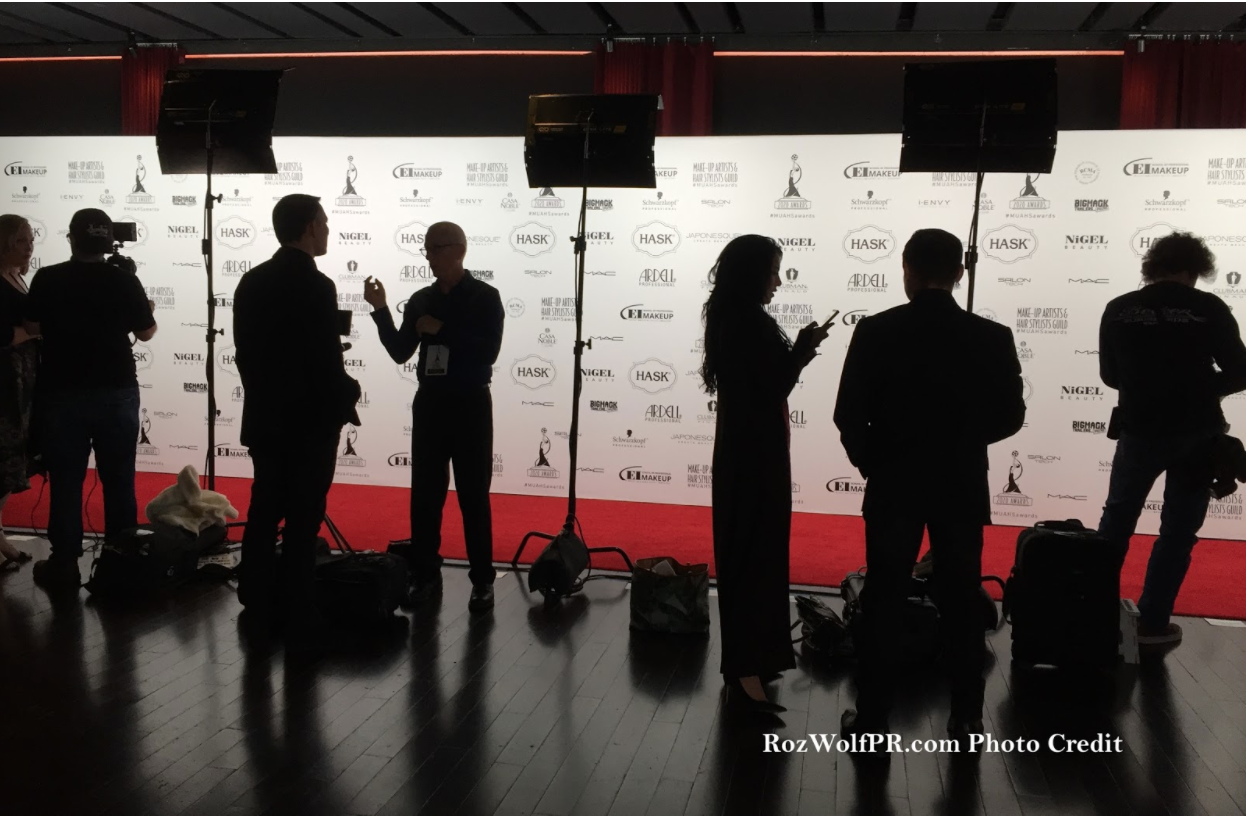 Red Carpet Media Waiting for the arrivals
1. Everyone should love you and your project, right?
If you think everyone in the world should love you and your project the same way you do, you might also be missing some great opportunities. A publicist understands that a story angle should fit the needs of a reporter first, then you get the buzz. When you fit into what a reporter wants to talk about rather than what you want to talk about you still win. A publicist can come up with a savvy angle that could possibly generate that kind of buzz for you. Also, you might be surprised to learn about that kind of twist. This is how you gauge value from working with a good publicist.
Timing is also important.
Various media outlets need two to three weeks of advance notice to pay full attention to what you are promoting. Part of your relaunch process might include creating new materials to create a kick-ass press kit. Once you have the right materials there are lots of avenues to pursue. Many seasonal opportunities pop up on a yearly calendar so you might create something about your work that can be tied to a seasonal reason to talk about you. Maybe there is a holiday connection or cool gift idea you created to promote your project? The possibilities of knowing how to work with an editorial calendar are endless.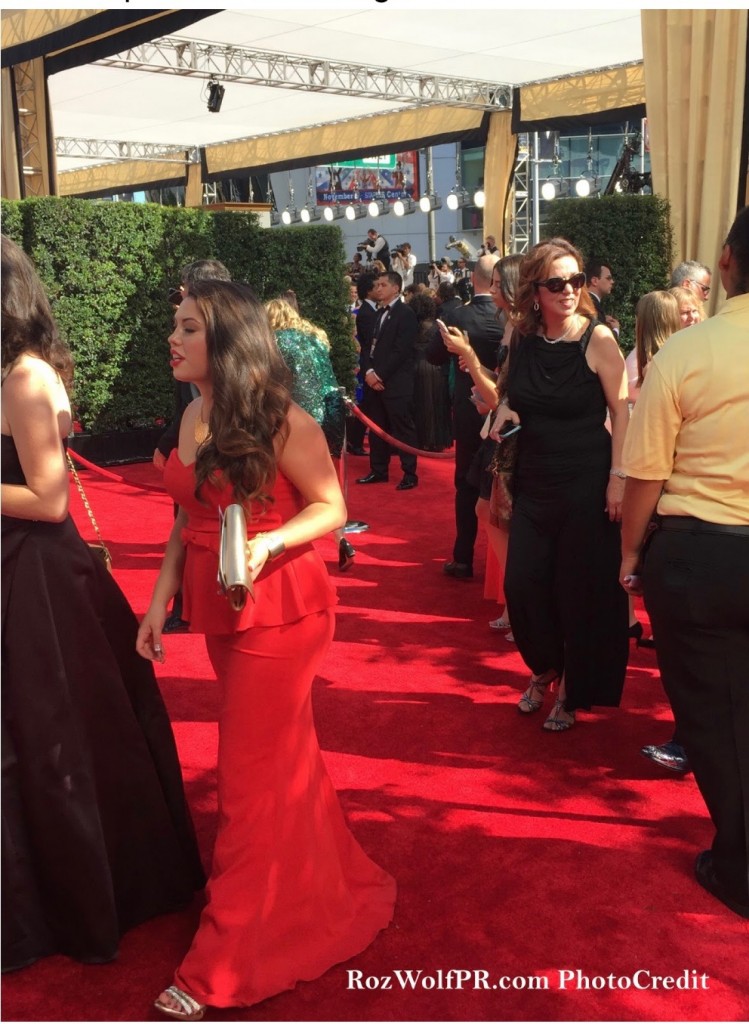 Red Carpet Arrivals for Emmy Awards
2. Why work with a publicist now?
People generally do not know how to see themselves as others do until someone like a publicist gets involved. A skilled professional in branding and image building can evaluate your bio or online profiles and they can make suggestions. If you do not have much happening yet, that's ok. It is good to talk to someone who can help you reimagine what your goals are.
Maybe you have a website to work on but you can't figure out what to eliminate or what to add? A seasoned publicist can help you solve that puzzle. Maybe now is a good time to focus on your producing skills over your acting reel. If the acting opportunities are still up in the air, you will want to pivot to new ways of honing and highlighting your skills.
3. Online profiles. Should you always update profiles?
Have you checked on your Stage32.com profile or your IMDB profile recently? Now is the time to take a look. Many of us forget to pay attention to updating. Naturally, you want to make sure you have your most current credits listed. Some people are shy about adding minor awards or nominations but it's wise to list your accomplishments right at the top. A publicist can help with polishing up your credits to make you truly shine.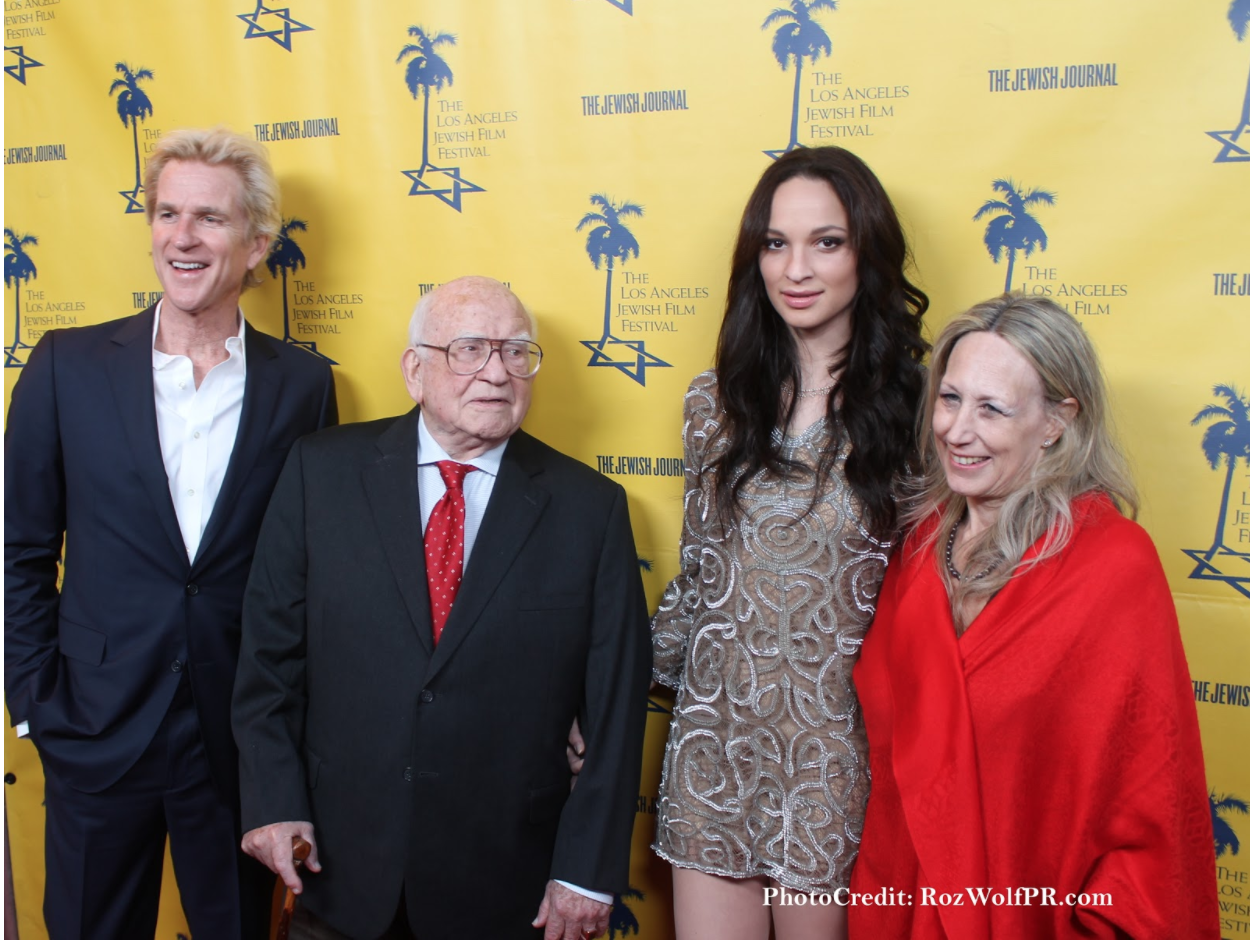 Matthew Modine, Ed Asner, Ruby Modine, Hilary Helstein opening red carpet at LAJFF
4. What else can a publicist help with?
A publicist usually has a vast background with many different kinds of resources to help you.
Maybe you need a tie-in with a charity or a retailer. Maybe you need to figure out how to pull off a film premiere. There are many ways of securing media placements when you know how to tie-in with the right partners. If a publicist has worked with red carpet media and event planning they know how to combine various elements that can make you more attractive to the appropriate news outlets.
What a publicist cannot do is make promises and guarantee that editorial decisions will always result in media coverage. Any publicist that promises media coverage from an editorial pitch might be misleading. When you agree on a fee for PR service it is based on the scope of work. A good publicist cannot guarantee editorial coverage because breaking news cycles will dominate the news and your story might be postponed or cut altogether.
Yet, you still get tremendous value from working together because the potential is there. When the timing is right and the pitch lines up just right, your project will get the desired media attention. I've actually turned a well thought out pitch at the right time into a major news article at a top tier news outlet for a few of my clients and even had a front-page placement for some. That's a total home run for getting buzz.
It's also good to know how to maximize media placements by using social media with a link to the story. You might want to also use boosts or paid ads. If you wanted to expand your message into paid ads or paid social media boosts, that would be perfectly alright. Discuss your goals and budget with your PR professional because they can help you think about the value of maximizing your story on all fronts.
New Goals are cool! Photo by RozWolfPR.com
5. Finding new goals
Because this is a very difficult time for everyone, you need to find people who will stay positive and help you move forward. Many creative people, just like you, want to collaborate on something but not sure what or how to do that. When you work with a publicist you might discover that you have hidden goals that you never really thought about otherwise.
These hidden goals might lead you to a whole new path and process. This is how you generate excitement and energy for something that a publicist can help with. Watch how quickly the publicist can become your most ardent cheerleader! Most publicists I have worked with feel the same way I do about helping clients grow in a positive direction. It's a thrill to be able to help you achieve your goals as part of your team.
All Photos courtesy of RozWolfPR.com
About Roz Wolf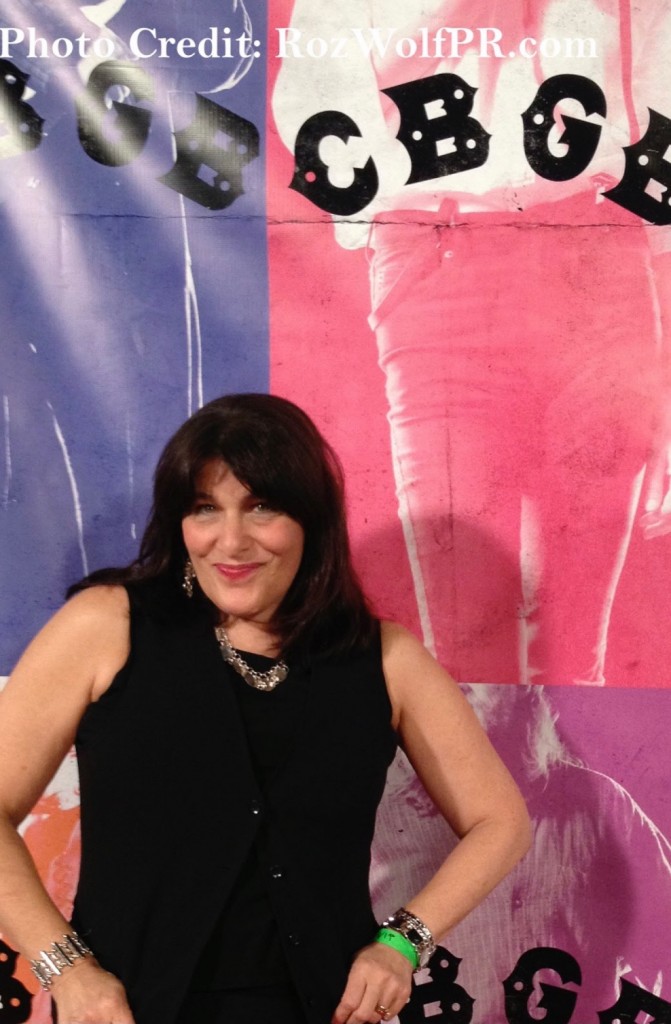 ROZ WOLF is a veteran Hollywood publicist.
Born and raised in Hollywood, California, Roz Wolf has found the perfect balance between Public Relations know-how and entertainment. Her background in film PR began in the late 80's working for famed film publicist Ronni Chasen in the motion picture department at Rogers & Cowan in Los Angeles. Throughout the 90's Roz came back to Rogers & Cowan as a freelance publicist and worked on many entertainment accounts including film premieres and events.
In 2009 Roz Wolf joined The Los Angeles Jewish Film Festival as the festival publicist. Since that time she has continued to be a part of the festival's growth and has handled press for many of the film premiere events including opening and closing night red carpet galas. In addition to film, in 2013 Roz Wolf joined The Lenny Bruce Memorial Foundation.org as Communications Director for founder and CEO, Kitty Bruce.
Over the years Roz has worked with actors, directors, producers, composers, musicians, book authors, and business owners. Adding a keen sense for what is possible, Roz Wolf has produced many highly placed feature articles.
Roz Wolf has a B.A. from CSUN, Cal State University Northridge. While in college Roz learned about good journalism as a reporter for the campus radio station KCSN. As a reporter for the radio station, there was a memorable experience when TV icon, Lucille Ball arrived on campus as a guest lecturer. Knowing a good story when she saw it, Roz secured an exclusive interview with the TV pioneer at her famous Beverly Hills home. That particular radio segment became not just a highlight but it became a first step on the path to her future as an entertainment publicist.
RozWolfPR.com can be found via IMDB, Stage32.com, Facebook, Twitter, Instagram, and LinkedIn.
---
Let's hear your thoughts in the comments below!
Got an idea for a post? Or have you collaborated with Stage 32 members to create a project? We'd love to hear about it. Email Taylor at taylor@stage32.com and let's get your post published!

Please help support your fellow Stage 32ers by sharing this on social. Check out the social media buttons at the top to share on Instagram @stage32online , Twitter @stage32 , Facebook @stage32 , and LinkedIn @stage-32 .