This article's a little different than my previous ones. And, in some ways, it's the most important.
It's less structured and more conversational. I'm not using headings, because it's all of a piece.
It's an open letter, fully from the heart, to an amazing community with so much to give.
I appreciate the opportunity given to me by Taylor and the amazing leaders at Stage 32 to share my thoughts in this way during these Times of Crisis. These Unprecedented Times. Times that don't exist in a vacuum. Since 9/11 I have seen the Act I circumstances initiate and unfold that have led to this Act II middle in which we find ourselves.
COVID-19 is certainly that new character, that big twist Creatives (and audiences) come to expect at the midpoint of Act II. The one that really begins to raise the stakes, setting up an Act III that should frighten and excite us in equal measure.
Right now, Act III seems very far away.
In the past twenty years, due in part to social media, but also the growing planetary crises that stem from increasing scarcity of resources, I have seen Confrontation become the new Communication. I have mourned the death of Complexity as "Us and Them" and Othering along all kinds of societal and cultural lines have become the norm for many interactions.
The great news is, Storytellers (Us!) can help! We see solutions. We know that Obstacles strengthen Character. We know that Hope brings Light out of Darkness. That we decide the ending.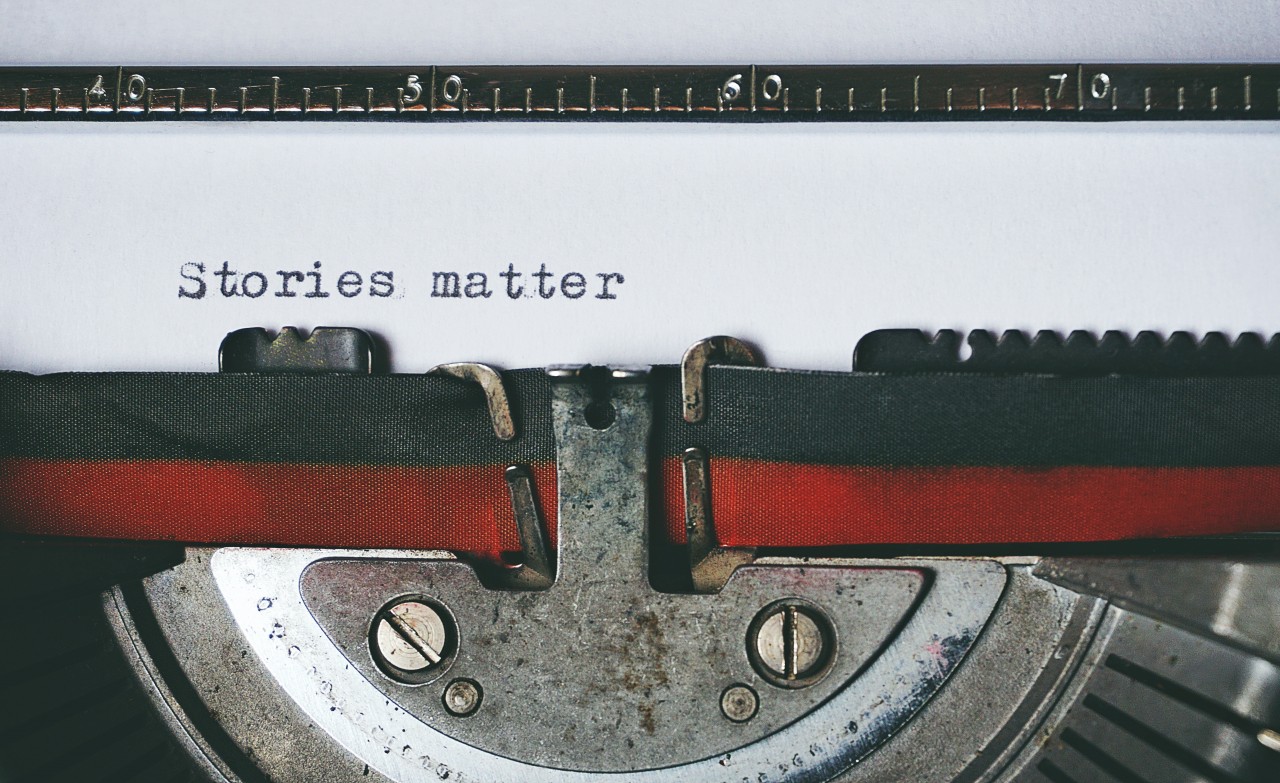 In the past few months, I have seen a lot of encouraging signs about the roles Creatives can play in what I hope will be a world on the Other Side of this that looks at things differently, modifies its priorities, and encourages Communication and Community, which is exactly what many of us strive to do all day, every day as actors, writers, directors, composers, editors, and producers.
There is no question that these are times of Change. And as I type this, it is hard to say just how much and in what ways. But Change means new stories will need to be told. Audiences will need new narratives. Because the bigger the obstacles, the bigger the change, and therefore greater the need. When the A-bombs were dropped on Nagasaki and Hiroshima, the trauma was so outsized that a new art form was created, called butoh, a form of highly expressive dance-movement. There is a pain and beauty in jazz, blues, and rap that could only come from the deep wells of the experiences of slavery and racism.
These are Life-Changing Times. That's when storytellers shine. The Greeks and Romans—the playwrights and historian-philosophers—as well as poets like Blake, Neruda, Whitman, Williams, and Ginsberg—it's their writing in the times of Crisis and Change that are our guideposts.
No wonder they all shared a keen sense of narrative and character in their structure.
I really believe Creatives will be immensely important in What Comes Next.
So I am putting a lot of time and effort into being prepared.
We are, after all, trained to be Visionaries. I have always believed that Story is the most effective way to make a case for positive Change. Which doesn't mean being Dogmatic or Pedantic. It doesn't mean that Theme supersedes Character and Story. It's amazing how many writers talk about the Message of their piece. That complex characters get in the way of their Message.
That's the quickest, surest way to have audiences turn off. I have seen it countless times training advocates for social change who are preparing their "elevator pitches" for state legislators. Message = Data. Dry, storyless information in support of a singular Idea. An Agenda. But if you tell a well-rounded story, where conflicting opinions create the conflict, the pitch will be compelling.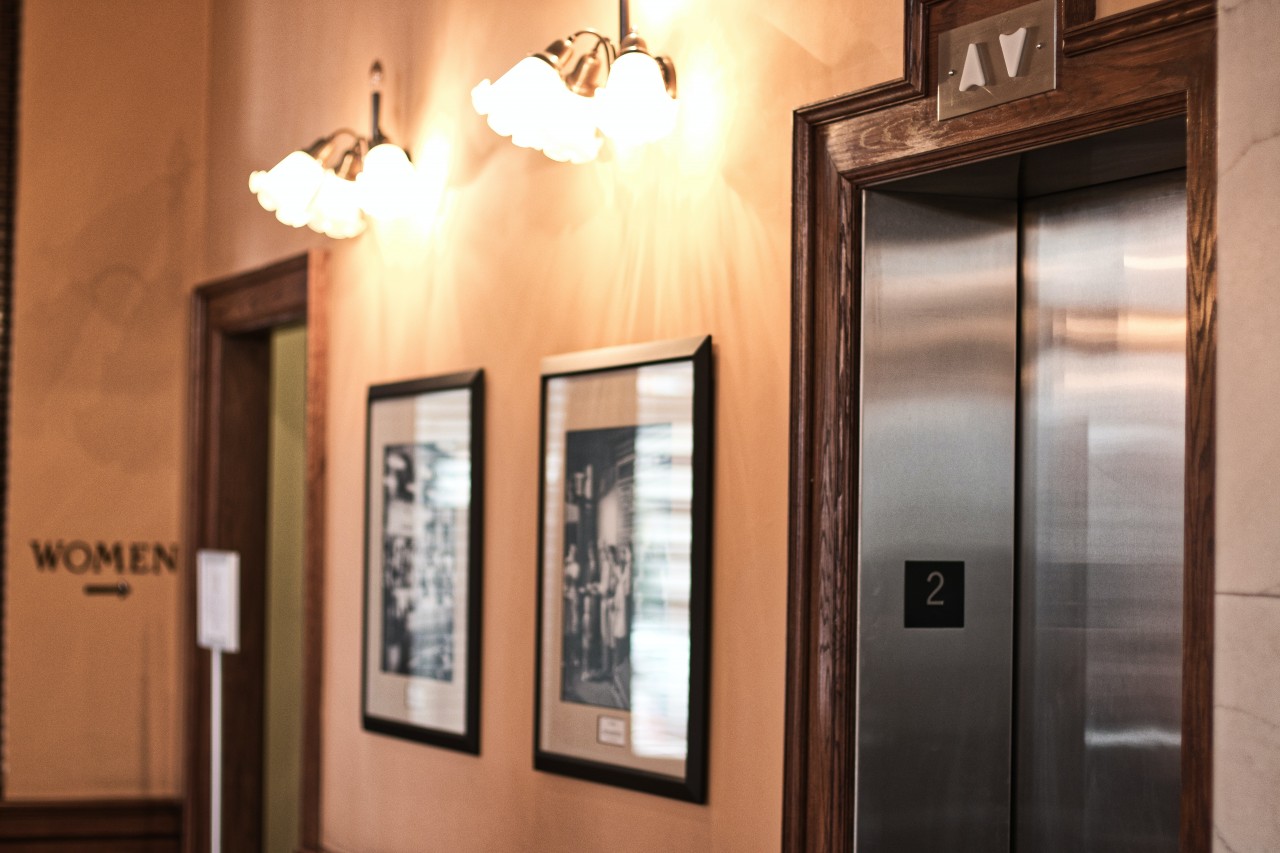 I clearly get this mistaken focus on Message. After all, we live in a world where, between advertising, politics, and the 24-hour news cycle, it's all about the Message. And I don't think I'm being particularly controversial when I say it hasn't gotten us to a healthy, productive place where everyone is reaching their full potential.
A Message gives you only a single aspect of a story. Complexity allows for all of them. Each character illuminates aspects of the Theme or the Core of the story, by expressing their relationship to it in their unique way. That seems like the right recipe for the end of Othering and start of Communication. It could lead to substantially more democracy in Democracy. And Creatives can show the way.
Back to "the Pitch." As Creatives, we need to be experts at "the Pitch," which means foregoing scene by scene detail for an energizing tone and atmosphere created by an emphasis on the characters and their journey through the story. That's what excites and motivates.
How many times have you rolled your eyes and checked out when a writer starts telling you the story they are working on, beat by beat?
So what is your Pitch as we navigate these Troubled, Complex Times and prepare to factor into a (much) larger degree on the Other Side?
As you refine your Pitch, it's important to know that those in leadership roles in the various sectors of society—primarily politicians—surround themselves with smart storytellers. Speechwriters, public relations people, campaign strategists, and in this era of the 24-hour partisan politics news cycle, the media.
We have seen it play out on the state and national level day in and day out for months.
What keeps us tuning in? And tens of millions have. It's not the data. Data can be checked with a few screen swipes on your smartphone. It's the characters and the story they are telling through their own particular Wants and Needs.
New characters have emerged on the international scene—governors, mayors, state health officials, and epidemiology experts.
Creatives need to be as smart and aware of how they use rhetoric, psychology, conflict, perspective, framing, and other high-level communication tools to Tell Their Story.
The yelling, screaming, and bullying has been profound. The conspiracy theorists—a knot of interesting characters hawking compelling stories to disenfranchised audiences—are having their 15 minutes of Warholesque fame.
They are seizing the opportunity to fill the gaps in the story with their complicated narratives. It's kind of an "I told you so" or "Now do you see?" approach that has people tuning in.
Crisis creates those gaps. Part of the reason I tune in to the press conferences—other than their being a Master Class in character and narrative—is because the data during this Unprecedented Event has been contradictory and chock full of gaps.
Storytellers live in the gaps. That's where we make our impact and our livelihood.
At the end of the day, if you want new outcomes, you have to change the story.
And one of the stories that most needs changing is that Creatives don't have real value to society beyond entertainment and diversion.
I cannot tell you how often I receive requests similar to "do me a favor—just read this short story [screenplay, first five chapters of my novel, etc.] quick and tell me what you think."
In all honesty, I do as many favors for family and friends as I can. I love mentoring young writers and actors and I've been a teacher for decades. But until we see our work as valuable to the health and progress of society, we will always be questioned. We will always be misunderstood and asked why we do what we do unless we are making millions of dollars at it.
This is a narrative that only we can change.
During the past 30 years, I have run an acting school, an arts education center, a multimedia company, and been the founding Artistic Director of a theatre company that at one time produced in two states with nearly 60 teen and twenty-something actors, all of which have emphasized that being a Creative is just the start. You must also be an active Citizen in your community and your world.
It's now more important than ever.
It's disheartening to see all of the writers on social media saying that they're not able to write. In all honesty, This is the time for the Discipline of Craft. To be our own drivers, our own motivators.
It's a time to Inspire. To show the best of what you offer.
Set daily tasks. Every day, do some reading. Do some research. Instead of just binge-watching a show passively, get out the notebooks, colored notecards, and graph paper and plot the scenes and arcs. Find character worksheets online and fill them in for the major characters. Reverse engineer the best you can find. I have been doing this for years. It's the Discipline of Craft.
Write about what you're feeling and experiencing. Act it out. Put it on tape. Share it with the world. Someone needs to hear it.
The 'Net is filled with instructional videos. I have colleagues calling me every week wanting to put virtual showcases together to help performers who aren't able to get out into the world and share what they do. Like so many of us, I have had many events cancelled or rescheduled.
This is a good time to practice The Art of Showing Up and to strengthen your Vision and Voice. Engaging on social media, signing up for pitches, submitting your work to contests and agents. Go to the Lounges on Stage 32 and interact with those who are doing it, day in and day out.
As for me, I've been working every day making new contacts, forging networks and relationships for when we Emerge from the Other Side. And Communities—virtual and brick and mortar—will be more important than they've been in a very long time. That's Terrific News. There will be a need for healing, for rebuilding trust, for finding new ways to live—simpler, more Authentically—and as they have after every Struggle humanity has faced over thousands of years, Creatives must be ready to be Leaders and Visionaries.
As comparative mythologist Joseph Campbell says, "The cave you fear to enter is where your treasure lies." Looking back on the past six years, I am glad I had the courage to enter the cave here at Stage 32, interacting in the Lounges, during Introduce Yourself weekends, and accepting the call to adventure by submitting my first blog article pitch 15 months ago.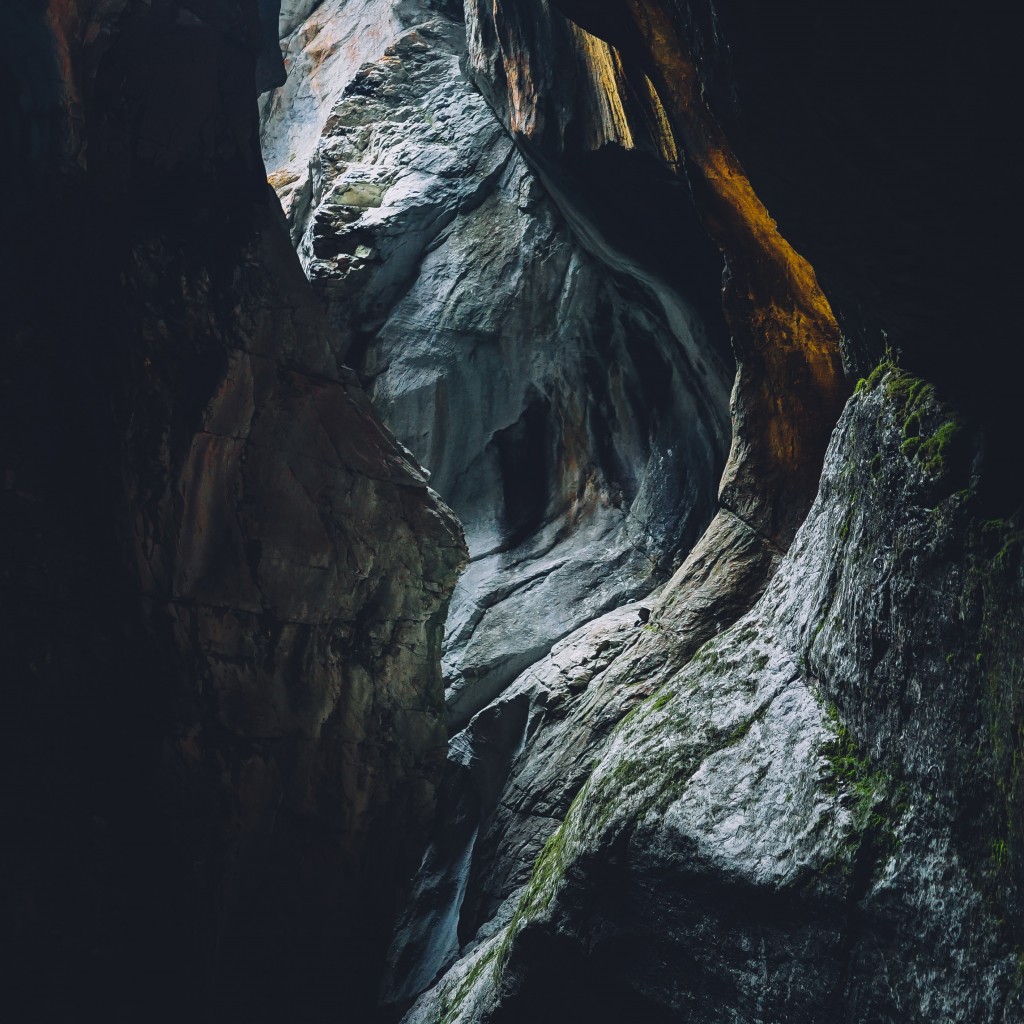 This current cave we're in as a society, as the collective of humanity, is the deepest, most dangerous many of us have ever known. So, as we explore it as a Community of Creatives, be Brave. Keep vibrations high. Spread Hope. I'll say it again—I believe deeply in the potential for real Community and Authenticity on the Other Side.
In closing, as I always say: Every day is a story all its own. A new chapter. Another chance. What story are you telling? Dream it. Write it. Live it. And it will be so.
And right now, this very moment and on the Other Side, be a voice of Hope.
About Joey Madia: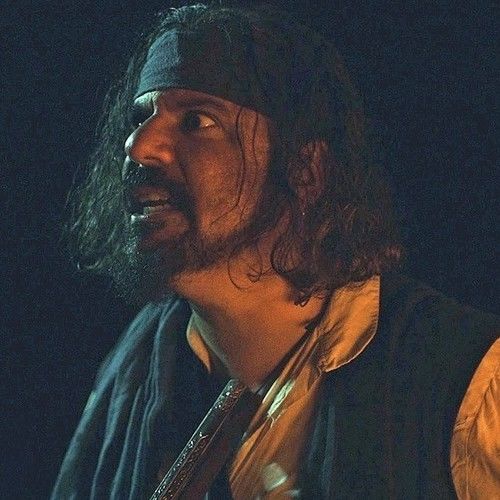 After 25 years in the theatre as playwright, actor, director, and teacher I have spent the past 5 years putting my focus on screenwriting, developing an audio drama series, writing storylines and designing puzzles for immersive theatre-based Escape Rooms, and creating Historical Education programming with a focus on the Golden Age of Piracy and the lives of Che Guevara and Allen Ginsberg. I am the Artistic Director of Seven Stories Theatre Company and Creative director of New Mystics Enterprises, a multimedia production company. I am also the author of three novels, 5 nonfiction books, and 17 produced plays.
More Stage 32 Blogs by Joey Madia
How Blogging for Stage 32 Landed Me Jobs
Preparing for Auditions: 7 Guided Script Approaches that Land You the Job
7 Less Talked about Pre-Production Essentials for the Beginning Director
7 Steps for Writing Escape Room Narratives and How to Find Opportunities to Write Them
7 Steps for Writing Knights and Dragons Fantasy
The pros and More Pros of Intuitive and Analytical Writing
7 Differences Between Writing for the Stage and Writing for the Screen
The Art of Showing Up: 7 Things Creatives Must Practice to Succeed
Self-Tape Success: 7 Strategies for the Actor, Director, and Reader
7 Essentials for Projects Based on a True Story
The Pros and Cons of Adapting a Classic
7 Questions to Develop Your Vision & Voice
---
Let's hear your thoughts in the comments below!
Got an idea for a post? Or have you collaborated with Stage 32 members to create a project? We'd love to hear about it. Email Taylor at taylor@stage32.com and let's get your post published!

Please help support your fellow Stage 32ers by sharing this on social. Check out the social media buttons at the top to share on Instagram @stage32online , Twitter @stage32 , Facebook @stage32 , and LinkedIn @stage-32 .