Spain has been a popular country for film production for decades.
The country is known for its talented cast and crew and variety of specular locations. Also, it was one of the countries were international co-productions started to thrive.
Most recently, the attractive tax incentives and the presence of especially Netflix and HBO have boosted film production and have put Spain back on the map as an international film production hub.
How should we position Spain's film industry on the map for foreign producers?
In this article we will give a description of Spain as an international production destination. Also, we will look at the importance of Spain as a distribution territory for foreign productions.
Film Production in Spain for Foreign Producers
International production in Spain can be divided between (1) shooting a foreign film production in Spain and (2) co-producing a film with Spain.
Shooting a foreign film production in Spain
According to PROFILM (the association that represents Spanish producers that work with producers outside Spain), foreign productions invested EUR 132,177,576 in Spain in 2019. This number represents shooting and post-production. This amount seems to be fairly in line with previous years.
Apart from access to locations, talented cast and crew, one of the main benefits are the tax incentives. Recently, Spain renewed its tax incentive regime.
For foreign productions, there are currently three tax incentives available:
A national tax rebate of up to 30%.

A regional tax rebate of 50% in the autonomous community of the Canary Islands.

A regional tax credit of 35% in the autonomous community of Navarra.
In order to shoot in Spain and apply for any of the tax incentives, the foreign producer will have to engage a local production service company. The production service company will establish government contacts, set up a bank account and payroll, assist with applying for the tax incentives and benefits, and in general, provide production assistance for the foreign producer.
In order to obtain these incentives, the foreign producer must spend a minimum of EUR 1,000,000 in Spain, employ a percentage of local staff, and the incentives plus grants may not be higher than the equivalent of 50% of the total production costs.
Examples of films shot in Spain are:
Mission: Impossible II (2000)
007: Die Another Day (2002)
Game of Thrones (2017)
Shooting a film in the Canary Islands
The Canary Islands have become a major filming destination for foreign productions in their own right. The islands offer great locations, a diverse climate, but not in the last place, the attractive tax incentives as mentioned above.
The Canary Islands are an autonomous community of Spain. It is an archipelago in the Atlantic Ocean, at their closest point to the African mainland, they are 100 kilometers (62 miles) west of Morocco. The eight main islands are Tenerife, Fuerteventura, Gran Canaria, Lanzarote, La Palma, La Gomera, El Hierro and La Graciosa. The islands are a major tourist destination, with more than 12 million visitors per year.
For more info about shooting in the Canary Islands and more in particular how the tax incentives work, you can visit the webpage of Canary Islands Film, which is the Audiovisual Department of the Canary Islands Government.
Films shot in the Canary Islands:
Fast & Furious 6 (2013)
Exodus: Gods and Kings (2014)
The Titan (2018)
Series shot in the Canary Islands:
The Witcher (Netflix, 2019)
Doctor Who (BBC, 2014 / 2015)
Black Mirror (2011)
Co-Producing a Film with Spain
The other option for production with Spain is co-production. This taps into a different set of (financial) benefits for the foreign producer.
Contrary to option 1 where a local Spanish servicing production company is needed, a co-production requires a Spanish co-producer. The Spanish co-producer will have to financially contribute to the production, as will be further described below.
Almost all of the established independent production companies in Spain and the film production arms of the national (and sometimes regional) TV broadcasters participate in co-productions.
Definition of co-production
A co-production can be seen as a joint venture between two or more different production companies for the purpose of producing a film.
International co-productions are co-productions between production companies from two or more countries.
The international co-production framework can offer multiple benefits to producers, of which the following are the most notable:
The ability to pool financial resources (equity from several countries and inclusion in domestic television broadcast quotas, for example)

Access to the co-production partner's government's incentives and funding sources (government-based financial assistance, tax concessions)

Access to the partner's domestic market

Access to a particular project initiated by the partner

Access to desired locations

Opportunities to learn from partners
For more detailed information, please check out my previous article about co-productions.
Spain as an International Co-Production Hub
Because of its location, membership of the European Union and of several international bi-lateral treaties, and its linguistic and cultural ties, Spain is a particularly popular co-production country for European and Latin American producers.
According to data from the report titled Film Production Europe, published by the European Audiovisual Observatory, Spain was with 12% the second most popular co-production destination for European countries after France (15%) for European co-productions made between 2007 and 2016. In absolute terms, Spain was also the second most active country in Europe with a total of 460 co-productions, after France with 566.
Looking at Latin America, we see that for example, 61% of all Colombia's international co-productions are with Spain, according to a report from Proimages, the institution which promotes Colombian cinema, covering the period from 2006 to 2012.
Another example is Cuba. 30% of fall films from Cuba in the period 1990-2018 were co-productions with Spain.
Requirements for Co-Production with Spain
Requirements for a production to qualify as a Spanish co-production, include contributions made by the Spanish co-producer and coverage of costs related to creative and technical staff of the Spanish nationality. The aforementioned contributions include financial, creative, technical and service-related elements.
Also, the project needs to qualify in the other co-production countries as national projects and must be entitled to the benefits granted in these countries under their respective laws.
Furthermore, there are requirements for the percentages as between the co-producers in terms of ownership of and contribution to the project. For example, participation of each of the co-producing countries should range between 20% and 80% of the film's budget or, in case of multi-party co-productions, the smallest participation must be at least 10% and the greatest 70% of the budget. All financial contributions must be at least 10% and not greater than 25% of the project's budget.
Finally, although much more difficult to define, co-production must help promote the cultural diversity of the co-producing countries.
Approval of the co-production project in Spain will need to be requested from ICAA (Instituto de la Cinematografía y de las Artes Audiovisuales – the Spanish film institute) or otherwise the applicable competent autonomous body before the producer begins principal photography or otherwise initiates audiovisual work.
Click here for a detailed description of the requirements for co-production with Spain.
Examples of international co-productions with Spain:
Kingdom of Heaven (2005)
Che (2008)
Palmtrees in the Snow (2015)
Co-production agreements with Spain
Spain has bi-literal and multilateral co-production treaties.
There are bi-literal co-production agreements in place with Germany, Argentina, Austria, Brazil, Canada, China, Cuba, France, India, Ireland, Israel, Italy, Morocco, Mexico, New Zealand, Portugal, Puerto Rico, Russia, Tunisia and Venezuela.
Spain is also a signatory to two multilateral co-production treaties:
The

Convention

on Cinematographic Co-Production

(

Council of Europe), aimed at "promoting the development of multilateral cinematographic co-productions, safeguarding creation and freedom of expression and defending the cultural diversity of the various countries that are party to the Convention", initially adopted in 1992.
The Latin American Co-production Treaty, on November 11, 1989, in Caracas, Venezuela, between several Latin American countries formalizing co-production arrangements between them to impulse cross-border Latin American film production. Spain became a signatory to this treaty by way of

amendment

on September 1, 1992.
Click here for more info on the co-production treaties with Spain.
Cross-European and Iberoamerican support for co-productions with Spain
The above mentioned multi-lateral co-production treaties let to the establishment of two intergovernmental bodies to support co-production between multiple countries: Eurimages for European co-production and collaboration, and Ibermedia for Iberoamerican (i.e., covering Spanish and Portuguese speaking Latin America and the Iberian peninsula, consisting of Spain and Portugal; and it nowadays also includes Italy) co-production and mutual support.
Regional options for international co-productions in Spain: Catalonia
The autonomous community of Catalonia recently launched a new public program. Through the Catalan Institute of Cultural Enterprises (ICEC), fiction, documentary or animation projects are eligible for funding, which in 2020 run for a total EUR 1,200,000.
Finance may not exceed 60% of total Spanish participation and is capped at USD 335,000 per project. Only projects that have covered 40% of their budget through an international co-producer and Catalan partner can apply, but there is no minimum required from the Catalan applicant.
Of the 84 Catalan productions made in 2019, 18 were international co-productions, just down from 21 in 2018.
France and Argentina were the most-frequent countries of co-production with Catalonia, with four cases each, followed by Mexico (three), and Italy and the U.S. (two).
Recent Catalan co-productions include:
Liberté (2019)
A Fantastic Woman (2017)
My Brother Chases Dinosaurs (2019)
Film Distribution in Spain
Foreign film releases, often US studio productions, frequently dominate Spanish box offices.
In independent film distribution, Spain is considered a major distribution territory for foreign productions.
This can be seen back in the numbers. Monthly box office results for foreign films in Spanish cinema were constantly between EUR 35,000,000 and EUR 50,000,000 in 2019.
Spain is considered the 10th biggest country for theatrical release with a total gross of USD 193,304,925 in 2020. This gives Spain a worldwide market share of 1.8%.
The importance of Spain as a distribution and revenue source may increase if production takes place in Spain, whether through shooting the film in Spain, or if the film is set up as a co-production with Spain.
Conclusion
Spain is a major international film production hub. The country is attractive for foreign productions to shoot there. Furthermore, Spain offers many benefits for international co-production partners.
Also, Spain is a major distribution territory for both independent film producers as well as for studio productions. The distribution value in Spain for an international production can increase, if the film is either shot in or co-produced with Spain.
Should you like to know more about the Spanish film industry for foreign producers, feel free to reach out!
About David Zannoni: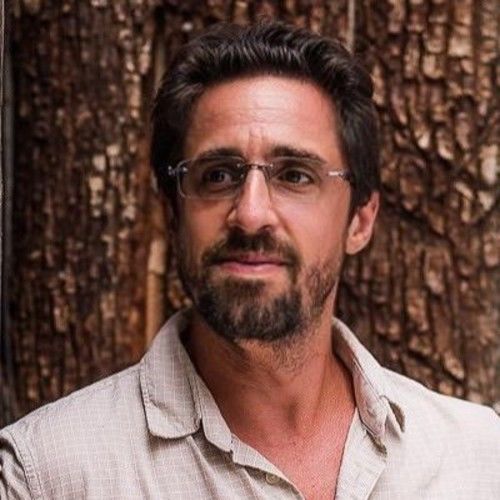 I have been working in film and TV since 2007. Through my consultancy firms XamanHaC and Zannoni Media Advisors, I have been involved as consultant and representative for amongst others Fintage House and Visualnet. For Fintage I negotiate agreements for films and television series, and am involved in business development and relationship management specifically in the US, Latin America and Spain. For Visualnet I expand their business globally and specifically in the US, and work on business development and client prospection.
My focus is business & legal affairs, business development and prospection, and production, distribution and financing in and from Latin America. I have given presentations, workshops and seminars at universities across the globe and at events such as the yearly conference of the National Association of Latino Independent Producers in the US (NALIP), the Winston Baker Film Finance Conferences, the Rio Film Market, the Bogota Audiovisual Market (BAM), and at the Rio Film Market and LATC Program in Los Angeles. Born in the Netherlands and a Dutch-Italian citizen, I am fluent in English, Spanish, Dutch and Italian, and basic in German.
More Stage 32 blogs by David Zannoni:
LIVE from Berlinale: Film Markets vs. Film Festivals - Distributing Your Film Worldwide
The Latin American Film Market: A Complete Guide for Filmmakers & Producers
The State of the Entertainment Industry During COVID-19
Everything You Need to Know About Independent Film Distribution
Everything You Need to Know About International Co-Productions
How International Co-Productions Work
Everything You Need to Know About Residuals & Unions
The Italian and Spanish Film Industry: A Filmmakers Guide
Collection Account Management for Film & TV Producers
2020 Entertainment Business Overview & What to Expect in 2021
How to Manage Revenue's on International Co-Productions
---
Let's hear your thoughts in the comments below!
Got an idea for a post? Or have you collaborated with Stage 32 members to create a project? We'd love to hear about it. Email Taylor at taylor@stage32.com and let's get your post published!

Please help support your fellow Stage 32ers by sharing this on social. Check out the social media buttons at the top to share on Instagram @stage32 , Twitter @stage32 , Facebook @stage32 , and LinkedIn @stage-32 .