Gather round and let me tell you about the year I fell in love with gift-giving again. About five years ago, my family decided we would save money by only buying gifts for the kids and we would do something "homemade" for the adults. We tried compiling a family cookbook, we assembled DIY food and baking mixes, and then we landed on a goldmine - the annual Family Film Festival. No, the films we screened were not all a family genre, but rather that the only ones who could participate were family.
It. was. EPIC! Suddenly, where we once felt strained to give, we now felt an overwhelming sense of abundance. We recognized our need to still exchange "gifts", but honored what we were able to give. Where we could not give money, we doubled-down on time, effort, and creativity. Now, I don't expect anyone else to pick up this trend, but I think the applicable lesson is that it is worth it to be generous with what you have than scarce with what you don't.
As the new year approaches, consider what you can contribute to the Stage 32 Community and thus give to others. How can you offer your time or attention to someone else in order to invest in their journey they others have invested in you. And without a doubt, that generosity comes back to you in beautiful and unexpected ways.
Our top posts today embody the creative cycle generated from such generosity - reflect, adapt, change, and innovate. I can't imagine better breeding grounds for starting strong in the new year! Lounge posts are always meant to give creatives from around the world a way to share and lift each other up. May you be lifted while you lift. Here are the Top 10 posts you should jump in on and comment on!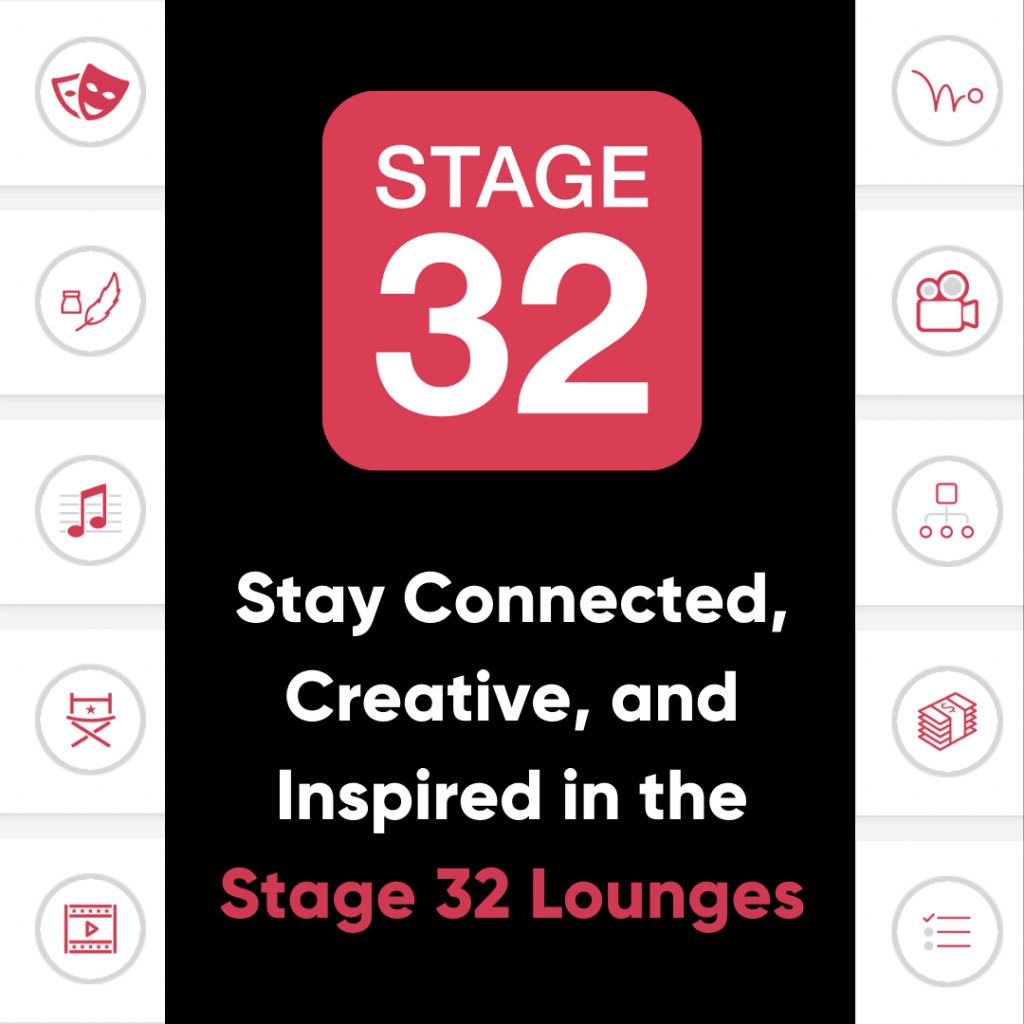 How have you adapted your business to "stay above the fold"?
2. Screenwriting or Storyboarding for Slapstick Comedy
This animator asks which is more important for this genre, with a screen test/animatic example.
3. Authoring & Playwriting: Sharing Recent Knowledge
A generous offer to share a recent lesson so others can learn from her experience.
4. Authoring & Playwriting: Self-Editing Software
Generating ideas on the best software for writing, not just screenwriting!
5. Cinematography: Keeping Film Stock Alive
A fantastic shoutout to a film creative who is doing work to save the medium of filming on film stock.
6. Choosing a Camera for a Dramatic Short
A reflection on selecting the right camera for a short film (and whether or not it matters).
9. The Ideal Synopsis for Project Submission
An interesting debate on what is needed for a Project Submission.
10. The Key to 500 Podcast Episodes
Honorable Mention:
The Low Budget Film Continues! More Production Stills Added!
About Karen "Kay" Ross
K. Ross is a graduate of Colorado Film School and Regis University in Denver, Colorado. She's a screenwriter, actor/director, and producer based out of Los Angeles. Originally from the DC area, she's written and produced several short films, hosts "The Pre-Pro Podcast" aimed at teenagers interested in media, and is currently developing a slate of new material, including a coming-of-age TV Pilot set at the Renaissance Festival and a feature film about how "compassion fatigue" affects everyday people. She enjoys acting, directing, and being interviewed, just like her fun-loving mentor, Kevin Smith. She loves opportunities to work with inclusive, diverse, and driven professionals.
---
Let's hear your thoughts in the comments below!
Got an idea for a post? Or have you collaborated with Stage 32 members to create a project? We'd love to hear about it. Email Taylor at taylor@stage32.com and let's get your post published!

Please help support your fellow Stage 32ers by sharing this on social. Check out the social media buttons at the top to share on Instagram @stage32online , Twitter @stage32 , Facebook @stage32 , and LinkedIn @stage-32 .