As the season of giving winds down, we are temporarily offered a reflective reprieve before launching into the agendas of the next year. There are so many hopeful opportunities on the horizon! Book adaptations, scripts in development, scripts going into production, new technology for making films, and of course a virtual workflow that has changed the industry. Where is one to start?
Since the name of the resolution game is focus, today's posts come directly from the Introduce Yourself Lounge. Other than your wall - the feed you see on your homepage created from your network and subscribed lounges - the Introduce Yourself Lounge is the best way to connect on a regular basis. If you are new to networking, want an easy way to meet new members, or just want to explore new and interesting topics, then check out the Introduce Yourself Lounge early and often! While posts that read more like business cards are rerouted to the Your Stage Lounge, Introduce Yourself Lounge is reserved for virtual handshakes.
What do you reveal with said handshake? Some members ask questions or for advice, others celebrate recent victories, share stories, or just take a moment to wish others well. With the new year approaching, why not share your goals for the next year? Don't forget you can invite collaborators to join you when you discuss your goals! The best part of this first-stop networking lounge is that you can respond quickly to a few posts but your responses attract more responses and a greater opportunity for meeting connections.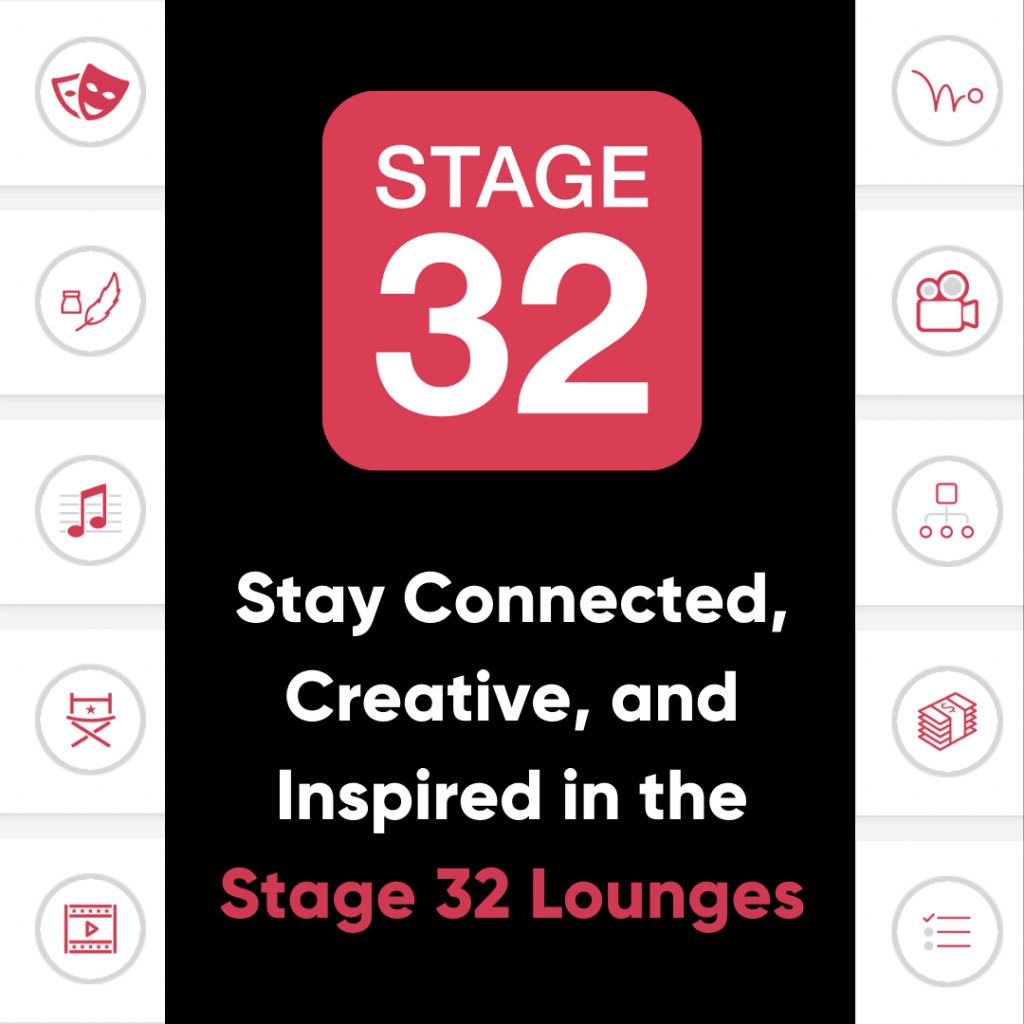 Top 10 from Introduce Yourself Lounge:
1. Aray Brown - "I'm Aray. Nice to meet you ;)"
Aray was a huge contributor to this year's November Write Club, so it's no surprise that she is setting her sights high!
2. Jon Sanhueza - "Industry in Georgia?"
A fantastic question posed by a working actor in LA - don't be shy to give or receive advice or insight!
3. Leya Marincic - "Cinematographer, editor, photographer, sculptress and artist looking for a place to call home"
A well-rounded post about what Leya does, what she's been doing, and what she's trying to do next.
4. Dara Wishingrad - "Production Designer and Pitch Deck/Lookbook Design"
Dara is celebrating wrapping on a feature and offering her services in development.
5. Kyle O'Connor - "Novelist and screenwriter"
A new member opens up about his journey falling in love with screenwriting.
6. Michael Hulttquist - "Produced Screenwriter Looking to Network"
A great example of posting with an agenda - comment and make friends!
7. Brian Smith - "Screenplay reader/production manager"
You never know who will post in the lounges, including Stage32 instructors!
8. Brimo Morales - "Brimo Morales"
This member shares her experience pitching at AFM 2020.
9. Stephany Lohn Sommers - "Greetings and Happy Holidays"
A fantastic positive message that is met with just as much positivity!
10. Rosalind Winton - "An incredibly creative year"
A great example of the kind of reflection you can post before moving forward with your New Year's resolution!
Honorable Mention:
Wrapping up the last of the indie film production by Johnny K. Wu
May you find the inspiration, connection, and encouragement you need to start fresh in the new year!
About Karen "Kay" Ross
K. Ross is a graduate of Colorado Film School and Regis University in Denver, Colorado. She's a screenwriter, actor/director, and producer based out of Los Angeles. Originally from the DC area, she's written and produced several short films, hosts "The Pre-Pro Podcast" aimed at teenagers interested in media, and is currently developing a slate of new material, including a coming-of-age TV Pilot set at the Renaissance Festival and a feature film about how "compassion fatigue" affects everyday people. She enjoys acting, directing, and being interviewed, just like her fun-loving mentor, Kevin Smith. She loves opportunities to work with inclusive, diverse, and driven professionals.
---
Let's hear your thoughts in the comments below!
Got an idea for a post? Or have you collaborated with Stage 32 members to create a project? We'd love to hear about it. Email Taylor at taylor@stage32.com and let's get your post published!

Please help support your fellow Stage 32ers by sharing this on social. Check out the social media buttons at the top to share on Instagram @stage32online , Twitter @stage32 , Facebook @stage32 , and LinkedIn @stage-32 .