If you are UK-based, or plan to head to London for the 2019 Raindance Film Festival festival this week, we're looking forward to hanging out with you! We're going to be screening our 4th Annual Stage 32 Short Film Program and having an after-party for those who attend. Don't forget to get your Raindance Film Festival full credentials here.
Come meet & greet with Stage 32 Founder & CEO, Richard Botto and Managing Director Amanda Toney as well as other Stage 32ers! We're looking forward to meeting our London-based Stage 32 members at the 2019 Raindance Film Festival at VUE Cinemas - Piccadilly. Here's the details:
Friday, September 27, 2019
3:00pm-3:30pm - Red Carpet at VUE Piccadilly
3:30pm-5:30pm - Stage 32 Short Film Program, plus Q&A with the filmmakers
7:00pm - 9:00pm - Stage 32 Meetup to Follow
Judged and curated by Academy Award-winning short film filmmakers. The Stage32 screening features filmmakers from Canada, USA, France and Turkey, who will be in attendance for a Q&A with Stage 32's CEO Richard Botto. Joining RB will be the Grand Prize winner, director of Tell Him, Virginia Bach and director or Sojurn, Jon Lewis. Following the screening and Q&A we'll be having a Stage 32 after-party with Stage 32 Founder & CEO, Richard Botto, and Managing Director, Amanda Toney, as well as other members of the Stage community! This will certainly be a fun and inspirational evening!
Location & Tickets
VUE Cinemas - Piccadilly - Screen 2
19 Lower Regent St
London, GB SW1Y 4LR
Details and tickets here: https://www.eventbrite.co.uk/e/4th-annual-stage-32-short-film-program-tickets-71378247259
Stage 32 After Party
Be at One - Piccadilly Circus
20 Great Windmill St, Soho
London W1D 7LA, England
RSVP here: https://www.stage32.com/meetups/1810/Stage-32-Screening-and-Meetup-at-Raindance-2019
Congratulations to our 4th Annual Stage 32 Short Film Program Filmmakers who will be screening!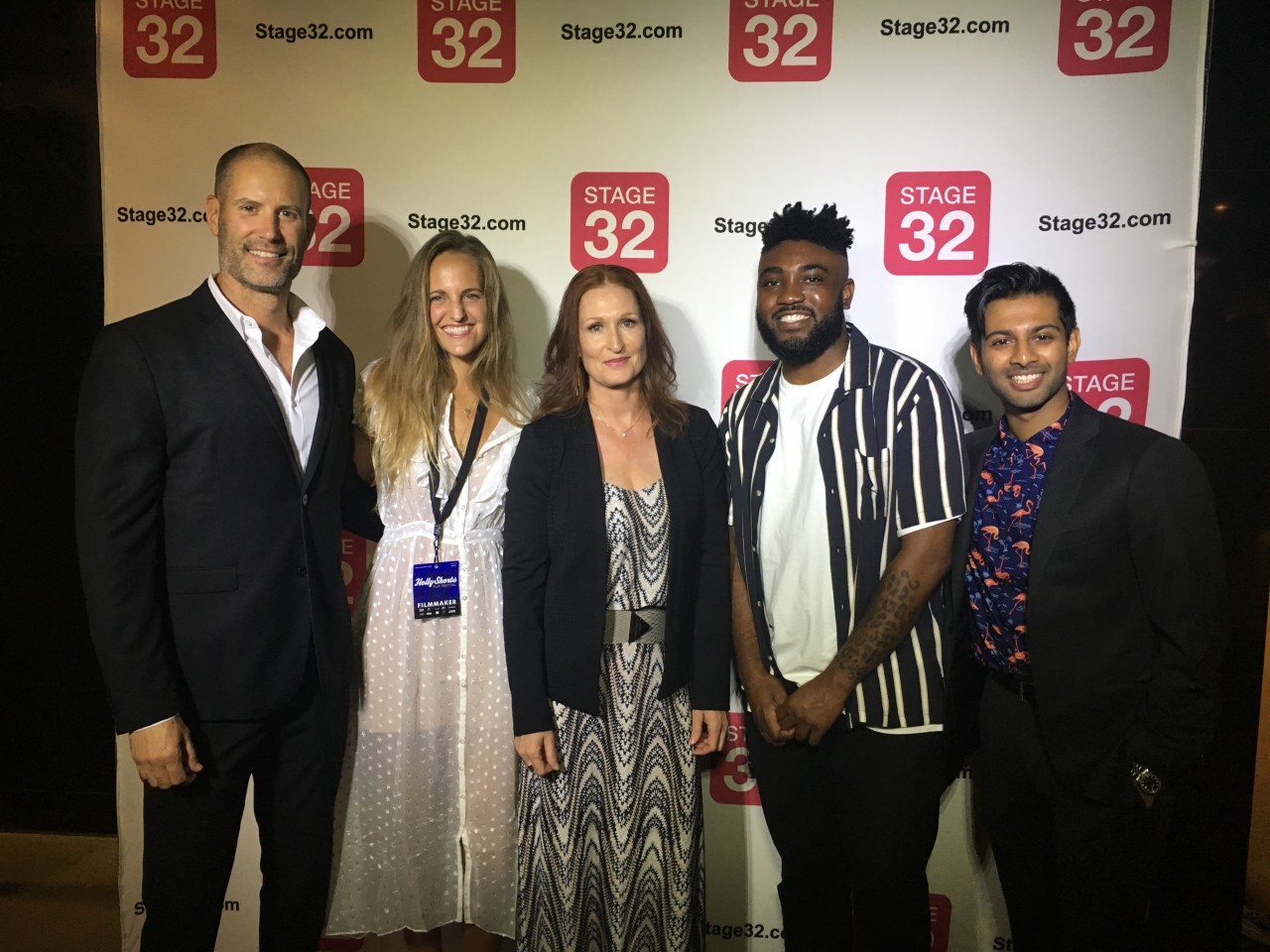 DOLPHIN GIRL, Tanya Lovrics
A quiet boy moves to sunny Florida and feels like a fish out of water until a mysterious young girl helps him fit in.
DUKE, Thiago Dadalt
When a nonverbal autistic teen's family is falling apart, he must find his voice to keep them together. Based on a true story.
THE MAN WITH A PILLOW FOR A FACE, Carlos Grana
A broken heart who sabotages his relationships finds the courage to break the cycle.
DREAM CATCHER, Avery Rouda
This animated short film takes viewers into the magical world of a dreamcatcher, reminding children to always follow their dreams.
THINGS THAT FALL, Sy Huq
A college student haunted by the auditory hallucinations of schizophrenia finds a connection with a deaf classmate in a library and makes a lot of noise to get her attention.
SOJOURN: A VISUAL PROVERB, Jonathan Lewis
While on a self-enlightening journey home, a young black man struggles with confronting deep mental and emotional hurdles surrounding race.
TELL HIM (Grand Prize Winner), Virginia Bach
Why can't Maxime, 9 years old, visit his mother at the hospital ? Why can't his father tell him?
---
Let's hear your thoughts in the comments below!
Got an idea for a post? Or have you collaborated with Stage 32 members to create a project? We'd love to hear about it. Email Joleene at joleene@stage32.com and let's get your post published!

Please help support your fellow Stage 32ers by sharing this on social. Check out the social media buttons at the top to share on Instagram @stage32online , Twitter @stage32 , Facebook @stage32 , and LinkedIn @stage32 .