The nice people at Stage 32 have asked me to write a blog. So this is an introduction. Your first thought might be something like: "Well who the heck is he and why should we care about what he has to say?" Fair enough.
I've been working in the entertainment business in Hollywood for a couple of decades on shows like Entertainment Tonight and Lifestyles of the Rich & Famous. I've met lots of celebrities, spent time on tons of TV show and movie sets, worked my way up the ranks. Lately I was sent to Iowa to chase Donald Trump for the show Inside Edition. So I've gotten around a bit.
Here's a bio I used when I wrote film criticism for my friend Leonard Maltin's website, just to give you an idea of where I've been and what I've done:
"Dennis Coleman has written, produced and directed countless hours of broadcast television. He has met and interviewed thousands of celebrities and Hollywood movers-and-shakers ranging from Brad Pitt, Angelina Jolie, Tom Cruise and Will Smith to James Cameron, Martin Scorsese, Steven Spielberg and Quentin Tarantino, as well as legends like Bob Hope, Rudy Vallee, Hal Roach and Lauren Bacall. He's been on the sets of thousands of films and TV shows, including Cliffhanger, Mission Impossible 3, NCIS, the Lethal Weapon films, Everybody Loves Raymond, Star Trek: The Next Generation, Friends and the X-Files. He's covered just about every award show: The Academy Awards, the Emmys, the Grammys, the Golden Globes; and more movie premieres than he can remember: The Matrix, Toy Story, Titanic, Harry Potter – the list is endless. Dennis spent over ten years at Entertainment Tonight as a segment director. He was also supervising producer on the FX show DVD ON TV and post producer on the History Channel series SOLD. He co-produced the documentary Women Who Made the Movies with film historian Wheeler Dixon. He executive produced the short film Iguana Love which was featured at the San Diego Asian Film Festival and was bought by Creative Light Entertainment. He's written over a hundred articles on the entertainment industry for numerous websites including, My Fox, Entertainment Connection, EHow, Helium, AnswerBag and Demand Studios. He was a segment producer and writer on the Sarah Purcell-hosted interview show Public People Private Lives and a freelance field producer on shows for MTV, VH1, A&E, ESPN and PBS. He started directing and writing the hit shows, Lifestyles of the Rich & Famous, Runaway with the Rich & Famous and Fame and Fortune & Romance. Dennis got his start in the movie business reading scripts for Francis Coppola, Fred Roos during the day and managing a movie theatre at night. He's seen lots of movies. Almost as many as Leonard Maltin. But not quite."
And, click here for my IMDB page.
I'd like to share some of what I've learned with you. In the coming weeks, I'll write about how I came to Los Angeles and found work, what I did wrong, what I did right – and what you should do if you decide to take that leap.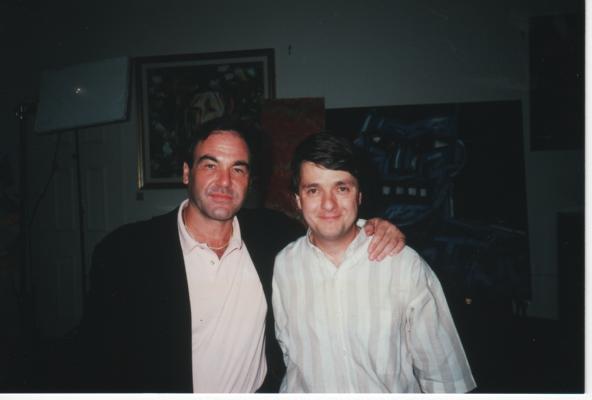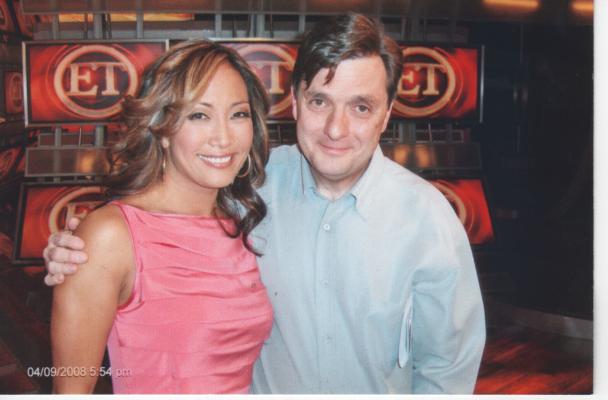 I'll tell you the interview techniques I've used to talk to celebrities and regular folk – things you might find useful if you're doing documentaries or if you want to get into entertainment news like I did. I'll let you know how I handled some big-name interviews… and how I sometimes failed at them.
I've directed non-fiction and reality programs – so I'll tell you how I worked with crews and stars and executives. And how I learned from being on other people's sets.
These past few years, I've also been writing screenplays, as many of you are. Thanks to the Stage 32 Happy Writers, I've gotten many of them out to producers, managers and studio people. I'll write about what I've learned in the process of writing scripts, what's gotten attention, what hasn't. We'll walk that path together.
I've also been a film critic and, as I said in my bio, I've seen lots and lots of movies. So I'd also like to discuss with you what works and doesn't work in movies you may or may not have seen – things that might help you in writing or making your own films or shows.
I hope you'll find useful information here – and I want to hear from you about it. Tell me what you'd like to know, where you'd like to hear more, how I can fill in the blanks for you.
I look forward to communicating with you all, but I'm going to lay out a few ground rules:
I'll definitely read all your comments, but I'm a working professional, so I don't have time to respond to everything. What I'll try to do is use a blog to answer your questions at a later date. Please feel free to ask again if somehow I didn't get to your question. If I don't know something, I'll just say so.
I can't get any of you jobs – I'm busy doing that for myself. I also can't read any of your scripts. I just don't have the time. And I can't give you Tom Cruise's phone number (well, I don't really have it, but you get the point – I can't help you with anything like that).
But I do hope I can provide you with knowledge and insights that will help your careers.
So...Welcome to Hollywood!
---
Like this blog post? Please share it on social media (Facebook, Twitter, LinkedIn, email etc) by using social media buttons at the top of the blog. Or post to your personal blog and anywhere else you feel appropriate. Thank you.
As always, we welcome thoughts and remarks on ANY of the content above in the Comments section below...