"Among the most serious—and common—mistakes writers make is to expose their screenplays before they're truly ready.
"Nothing better could happen to writers than to have Michael Colleary review their pages and provide notes prior to submission to agents, managers, and producers. This is true not only for first-time writers but also for seasoned professionals, even those who have development deals with production entities, writers smart enough to have Michael ask the hard questions before the producers ask them.
"I have worked closely with Michael Colleary now for over thirty years, first as my student, and now as my longtime friend and colleague. That we regularly engage him to teach advanced classes in UCLA's graduate screenwriting program represents eloquent testimony to the nosebleed-high regard in which he is held by all of our faculty.
"Michael Colleary is an approachable, gentle taskmaster with a keen eye for what is superfluous, the roiling, swirling paraphernalia that burdens scripts when writers inevitably get in our own way, blocking our narratives, suffocating our chances for success with a particular project or an entire career.
"Rarely do I encounter a script consultant with chops as strong as Michael's. Never have I met one who is stronger."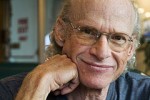 Prof. Richard Walter
Screenwriting Chairman; Associate Dean
UCLA School of Theater, Film, and Television