What does it take to make a pilot? Indie filmmaker Dana Marisa Schoenfeld has been down that road more than once. If you're new to the indie pilot world, this list just might help you pull your thoughts together. What's more, if you have a shoestring budget, this list might make you swoon. Stage 32's Joleene Moody interviews Schoenfeld to get the goods.

ITVFest, Vermont 2017
When I attended ITVFest in Vermont last October, I bravely stepped out to network with other content creators. From writers and directors to actors and producers, I met them all. But one creative in particular stuck out to me. Dana Marisa Schoenfeld of Main Sequence Entertainment is a fierce, driven, won't-take-no-for-an-answer kind of woman. I dig that, which is why I asked the filmmaker to sit down with me and chat about how she made her own award-winning pilot on a limited budget.
See, lots of writers want to create their content but don't know where to begin. Dana knows because she's done it at least a dozen times with her own short films and pilots. Her most notable award-winning TV pilot, East, has attracted the attention of industry professionals interested in a second episode. She wrote, directed, and stars in East, by the way. See the beauty on the floor in the black dress in the image below? Yeah. That's her. Armed with a brilliant pilot and second episode, Dana seeks partners that can help finance the series and get it out to the masses.
But how did she get it off the ground to begin with?
A brilliant question. She'll tell you that she doesn't have all the answers. What she does have is massive drive and a willingness to make mistakes. If you have drive and aren't afraid to stumble, here are 13 steps to making your own indie pilot without breaking the bank.



DEVELOPMENT STAGE
1. Write Your Great Idea
There are good ideas and there are great ideas. The difference is that a great idea is so inspiring and different, that you just can't stop thinking about it.

"People say every story has already been told, but it hasn't been told the way you can tell it," Schoenfeld says. "So write it. Even if it's a stream of consciousness, write it. A professor in college taught me that the secret to writing is rewriting. Get the initial idea down and you're already miles ahead of everyone else."

Your first draft may be horrendous. Fine. That's what rewrites are for. How long it takes isn't nearly as important as what it takes to get your story ready. East, Dana's 5th indie project, took her a month to write. This timeline includes rewrites, polishing, and making last minute adjustments.

2. How Much Can I Afford?
Ahh, the magic question. "How much will it cost to make this thing?"It can cost anywhere between $500 to $50k to produce a 22-minute pilot. Really, the cost of making a pilot is fully dependent on one thing: You believing in yourself. When you do, reinforcements will show up."There's always a way to get something made," Schoenfeld says. "You just have to think about your resources and how to best utilize them. I feel really lucky to be surrounded by so many talented cast and crew that when I make a project, everything seems to falls into place."


Schoenfeld directed and stars in 'East.'
PRE PRODUCTION STAGE
3. Find Passionate Partners
Sometimes we don't know where to begin when it's time to seek out cast and crew.
Start with the person you believe in the most. Ask if they're excited about the idea of making a film. People will surprise you with their passion and generosity. If they look at you like you have three heads, then they're not the right person to collaborate with.
Here are some key players Schoenfeld recommends to get started:
- Line Producer If budgets scare the hell out of you, find a line producer who can help you figure out the cost of shooting your pilot. Budgets are their thang. What's more, a connected line producer already works with other key players in various departments and can crew you up in a day.

- Assistant Director Schoenfeld feels it's necessary to have an assistant director. They create the shooting schedule, help with logistics, and prepare call sheets. Anything, really, that takes stress off your plate.

- Director of Photography A Director of Photography (or cinematographer) is the talent behind the camera. Their work is fundamental. This is the first person that Schoenfeld goes to before scheduling can begin.

- Hair, Makeup, & Wardrobe This is a great asset to have, but not necessary. If your budget is ultra light you can ask your actors to come to set hair and makeup ready. It's not a sin. Not only will it save you money, it will save you plenty of time as well.

- Set Designer If your script requires specifics for the set, it's always nice to have hands that can "dress" it. They make sure the checkered tablecloth is on the table and the dishes are dirty in the sink. If you have a tight budget, try and shoot in a location that is already "dressed." Need a restaurant? Find one to shoot in. Lucky for you, it already looks like one.
Schoenfeld (center) at the Big Apple Film Festival in New York.
(Left: Vin Scialla, Right: Stephanie Weppler)


- Craft Services / Meals Craft services provide light snacks and drinks for cast and crew that are available throughout the day. Outside of this, a caterer is typically brought in for regular meals. Here's a little insider secret from Schoenfeld: Chipotle usually has a budget to give free food to filmmakers. Talk to a manager and they just might donate an entire meal.

- Production Assistant If you have a skeleton crew, do yourself a favor and make sure part of that crew is a Production Assistant. They are runners, essentially, and are the backbone of the production, handling various duties that keep you from stressing out.

- Script Supervisor Again, not necessary for your first pilot, but awesome if you can get one. A script supervisor is responsible for continuity. Basically, if your actor puts a glass down in a specific spot, the script supervisor will make sure the actor puts it in the exact same spot again. They also ensure the actors deliver lines properly. In addition, they make sure you get coverage for every scene and that those scenes are shot with fluidity. Their meticulous notes will save hours of time in the edit bay.
4. Create a Schedule
Sit down with your Assistant Director to determine how many shoot days you'll need. The number of days you shoot will determine your budget more than anything. For example, if you have a 22-minute pilot and incorporate a typical 12-hour work day shooting 5 to 6 pages a day, that's a five-day shoot (for 23 pages).
Schoenfeld says some content creators stop at this point. They either think they can't afford to shoot for the bare minimum, or someone else told them that they can't.
"I come from the camp where anything is possible," she says. "No one should tell you what can or can't do. You get to decide that, not them. You want to do it on a shoestring budget? Show us you can do it. Find your power. Learn how to work a camera. Do the budget yourself. Seek out locations. The more you do, the more money you save."

5. Make Mistakes
You're going to make mistakes. It's okay. You won't be kicked out of the industry. (Unless blood is shed, of course.)
Schoenfeld says she's made plenty of mistakes, including underestimating the amount of time she needs to shoot a scene. If you make a mistake, don't beat yourself up. The good news is that any mistake you make, you'll only make it once. You'll also learn from it, and take a valuable lesson home with you.
When filming East, the multi-talented filmmaker found herself searching for more time. It created unwanted stress. So now, with every project, she makes sure extra time is written in the schedule so that she doesn't lose valuable shots.

6. Find Your Location
Some places charge for using their space. This is normal. If you're looking to save cash, however, ask if you help them market their business by getting a shot of their logo or company name if they waive the fee. This usually excites small businesses. A coffee mug with a logo on it can work wonders.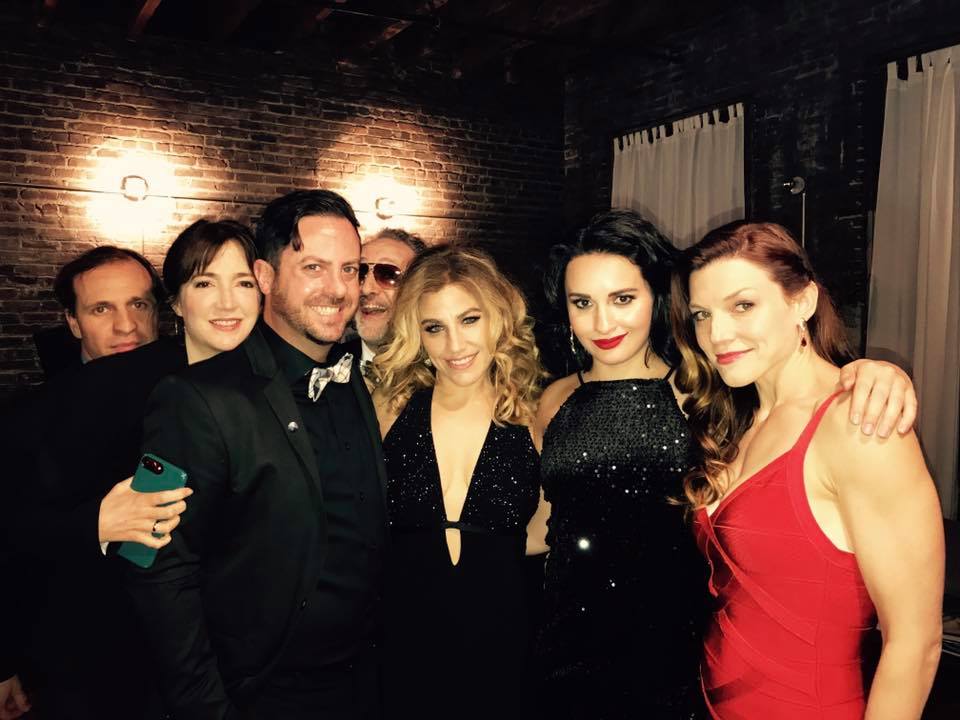 Schoenfeld chose highly talented New York Actors for 'East." From the left,
Vin Scialla, Stephanie Weppler, Michael Piper-Younie, Clyde Baldo,
Dana Marisa Schoenfeld, Shannon Hamm, Jeanine Bartel.)


7. Find Your Cast
Casting directors are super talented. But you may not be in a position to bring one on board. In this case, conduct auditions yourself. Schoenfeld recommends staying with people you already know. Talented people, who deserve the opportunity to be in the project.
"I am a part of an extraordinary community of actors in New York City called the Actor's Green Room, helmed by the brilliant Jennifer Rudolph. I am always surrounded by talent. Also, I was in a few acting classes when writing East and was able to work with some incredible actors," she says. "As I got to know them I began to write them into my script. This made the search for talent easy. I have been incredibly fortunate that many of my co-stars in East have gone on to book jobs on major network shows. It's always exciting when your talented friends get the recognition they deserve."

8. Discuss Your Shot List
Now that you've got the talent and crew lined up, sit down with your DP and discuss a shot list. Creating a shot list will save you time and also help to ensure that you and your cinematographer are on the same page before you begin shooting. And then leave room for on the spot changes.

9. Table Read / Rehearsals
Pull your actors together at your place for a table read. This may be the first time you ever hear your work come out in different voices. Before shoot day, meet with your actors for rehearsals, too. Schoenfeld always has a full cast read through. She does this so she can hear how the story sounds and to tweak important dialogue choices. "It's a lot easier to fix something before you shoot it," she says.


PRODUCTION STAGE
10. Shoot Day
This is it. The day you've been prepping for. It's 5 a.m. and you're on set ready to go. Schoenfeld's advice? Have fun with it. Be okay with mistakes. Trust your cast and crew. Work with them to get the right shot or express the right emotion. Get every bit of coverage you can, too. It's better to have too much than not enough.
Then go home and sleep.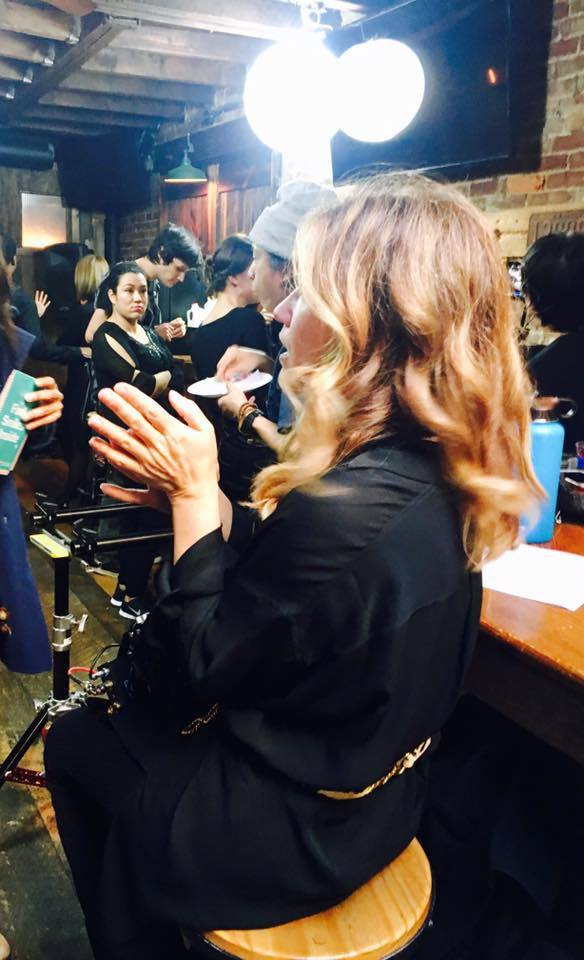 When not in her role, Schoenfeld
puts on her directing hat for 'East.'

POST-PRODUCTION
11. Assistant Editor Organizes
Having an assistant editor is invaluable. He or she will sync the sound with the camera footage and organizes it into scenes. Then they pass those fresh files onto you. They are an editor's BFF.
12. Editing Begins
Maybe you can edit, maybe you can't. If you can't, find someone who is willing to take the time to help you. If you can edit, then you already know that editing is an opportunity to retell your story.
"There is always magic on set, but the real magic happens in the edit bay," Schoenfeld says.
13. Submit it to Festivals
Your pilot is ready. It's been mixed and color corrected. Now it's time to show the world your chops. Export the file, upload it to FilmFreeway or Withoutabox, and begin submitting."Don't create a masterpiece and then not do anything with it," Schoenfeld says. "Submitting to festivals gets it in front of the right kind of people who will gauge your work. Does the audience love it? Are they laughing? How is your film being received? Festivals are a great way to figure out where you are and what you need to learn for the next time around."

Dana Marisa Schoenfeld
There's no question that a short list like this makes the process seem simpler than it actually is. It's not that simple. But it is fulfilling. As Schoenfeld seeks out partnerships to take East to the next level, she brings every lesson, every moment, and every script she's ever written with her. (Take a peek at a clip from East here.)
Now it's your turn to do the same.
What stage are you in with this process?
Or, the bigger question, what's holding you back?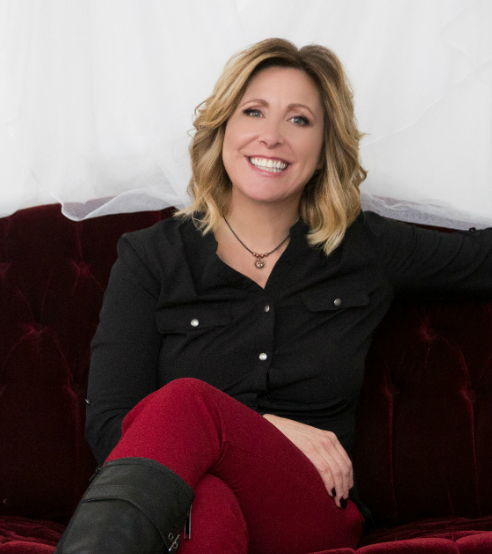 Today's post comes from Joleene Moody, a screenwriter, actor, and author based in upstate New York. Joleene is also a Stage 32 Content Curator. (Which means if you have a post idea, you really should reach out to her.) Learn more about Joleene at: http://joleenemoody.com/
---
Like this blog post? Please share it on social media (Facebook, Twitter, LinkedIn, email etc) by using social media buttons at the top of the blog. Or post to your personal blog and anywhere else you feel appropriate. Thank you.
As always, we welcome thoughts and remarks on ANY of the content above in the Comments section below...