I'm sure the thought has crossed your mind, "You know what, I'll just do a crowdfunding campaign and raise some money to make my movie." Awesome! So… now what do you do?
You've seen campaigns hit their goal and you've seen others fail. Do you jump into the abyss or bow out altogether because you know it's a lot of work? Well dammit; I'm all for jumping in and getting your passion turned into a reality. However, I want you to jump with a plan. I want you to jump and not leave money on the table. I want you to jump and surpass your goal…. because no one has ever complained that they had too much money to do their project, right?
The first time I crowdfunded I jumped. I kind of had a plan…sort of. Then at the end of the first day, I realized I would be in a 'world of hurt' (as my dad would say), if I didn't give myself a structure and eliminate my fear. Little did I know at the time, that's where my company Reinventing Crowdfunding was born.
I created systems, tracked what worked and what didn't worked and crafted a plan of attack as I went. Now, with 4 successful campaigns under my belt and having helped filmmakers raise over $500k in the past year, I want to share with you the 3 foundational components I have found that will save you thousands of dollars when you jump into your next (or first) crowdfunder.
How do you persevere and win in a climate where you get at least a request a day to donate your money to something? There are many things I could share with you on this topic – building a team, social media strategy, your 3 months of prep work, etc. If you don't understand and possibly change the following 3 foundational components, it will all be for naught.
It all starts with YOU.
You Must Raise Your Money Threshold
Money threshold? What do I mean by this? Well, what amount of money freaks you out? $50? $100? $250? $1000? What amount gives you that weird feeling in the pit of your stomach? What amount becomes uncomfortable?
Say it's $50 or $100. How are you going to ask someone to DONATE that amount of money to your campaign, or hopefully more, if it makes you uncomfortable? Simple. You won't. Instead, you'll ask people to skip their morning coffee and donate $5. How much money will that bring in? Not much. Get out of the mindset that 'every little bit helps'. That is just a limiting thought to protect your own fears and beliefs.
I have found in crowfunding, that you will project your own money fears onto EVERYONE. All that will do is keep you feeling safe and your crowdfunder growing at snail's pace. Don't do it.
On my first campaign, I had reached out to an old high school friend and asked her for $20. She in turn gave me $250! Her money threshold was MUCH higher than mine was at the time. Thank goodness she looked past my request and donated what she was comfortable with or else I would have cost myself $230. Don't leave money on the table. Stop asking for $5 and challenge yourself to request higher and higher donations.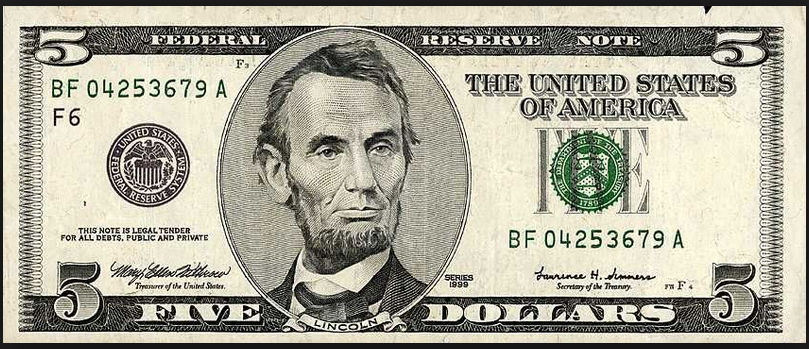 How do you raise your own money threshold? You must come to terms with your belief system about money. Understand what you think and how you feel about money, wealth, financials, abundance, etc. Then recognize that all of those beliefs and feelings are simply thoughts you created or picked up along the way.
Good news is, thoughts can be changed. If you do a little work on YOU in the beginning and raise your money threshold, you will have an easier time asking for money throughout your campaign.
You Are in the Business of Sales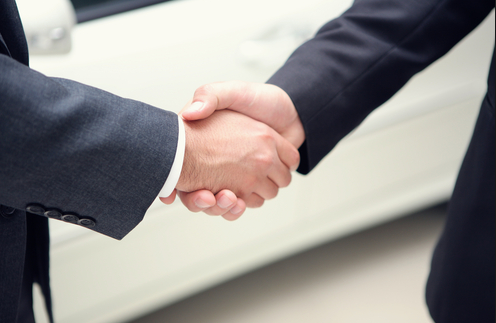 One can arguably say that the common thread among every profession is marketing. If you're an actor and you don't market yourself no one will know who you are or what you do. The same applies for writers, directors, coaches, costume designers, gaffers, composers etc. And yes, fearless filmmaker, you will be marketing your crowdfunder. You know this. You've gotten countless emails, texts and Facebook posts from others marketing their projects.
One thing you tend to forget, however, is it's not just about marketing. Crowdfunding is about sales. You can market until the day is done but if you are not closing the deal, then none of it matters.
You must train yourself on sales techniques in asking for money. Now some of you might be thinking, "But that's shady and weird, I'm not going to manipulate people with sales techniques to give me money." Really? Hate to tell you this but whether it's Starbucks or Coffee Bean, EVERY successful company uses sales strategies to get you to buy their product.
And you buy them! Wouldn't you like to know how to ask for the money and get the close? After all, you will be posting on FB, but part of crowdfunding is using the phone as well as emails. A well-crafted phone pitch and sales email will make a world of difference between hitting your goal and failing.
I had emailed a gentleman during my 1st crowdfunder when my confidence was starting to increase. My intention was to ask him for a $10,000 donation. Yes, you read that correctly, a $10,000 donation. I sent him a proposal spelling it out and asked for 10 minutes of his time. He responded with his cell and said to call him.
I FREAKED out! I had no idea what to say. I called my co-producer and said, "What do I do?" He said, "You call him." So before I could get anymore scared than I already was, I dialed the number. We did small talk for a few minutes, and then he asked me about the project. I told him. Then he said, " Would $5,000 help you out?" I said, "Yes, yes it would." I hung up and jumped for joy! Then I thought about what happened.
He got on the phone after seeing a proposal for $10,000. Which meant $10,000 was nothing to him. On the phone I accepted his first offer of $5,000. If I had trained myself on sales prior to that phone call, I know I could have closed the deal at $10,000, or at least $7,500. Don't leave money on the table. Train yourself for all types of sales situations.
Know Your Value & Worth
In order to be taken seriously in the crowdfunding realm, and stand out amongst all the noise, you must know your value and worth. Remember when I mentioned in #1 asking all your people to give up their coffee and donate $5? All that does is make you sound desperate. You are devaluing yourself and your vision. And if you know anything about desperation, it's not sexy and no one will be drawn to giving you money.
Guess what? You are one of the few people in this world who have the heart, drive and guts to pursue your passion. Not many people do that. Seriously. Value yourself. Honor yourself. Don't play down what it is your doing. Stop apologizing for it. Know your worth. Act like you are successful and you will be successful. Act like you will fail, then you will.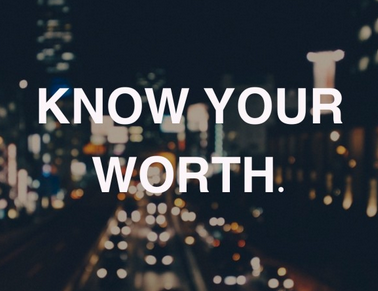 Let's address the question I hear all the time, "Why would someone donate to my campaign?" Great question. You know why? Because you let them know somehow it is worth it. You compel them with your drive and power as an artist. You inspire them with your theme and story. You impress them with your vision. In order to do any of that, you must believe that you and your passion are worth it. That you are of value and are providing value to the world.
Look, crowdfunding is overwhelming, confusing and stressful. I get it. It is a full time job when you embark down that path. When you start the process from a great mental place of feeling fearless in asking for money, knowing what to say and do to close people on donations, and all this comes from a place of power and value – you are setting yourself up for success. Don't be a crowdfunding statistic. Be a crowdfunding success story.
---
Like this blog post? Please share it on social media (Facebook, Twitter, LinkedIn, email etc) by using social media buttons at the top of the blog. Or post to your personal blog and anywhere else you feel appropriate. Thank you.
As always, Jodie is available for remarks in the Comments section below...