There is nothing I love more than checking in on Stage 32 every day and seeing our community get after it. Whether it's making a connection that is helping you move ahead, finishing a draft that has been lingering on your computer for far too long, or just taking the time to learn something new, it always serves as fuel to inspire me. Whatever "it" is for you, I hope you are seriously going after your goals with fervor.
And, I'm especially talking to you - our writers participating in our 3rd Annual Write Club. Our fearless Write Club leader Beth Fox Heisinger has counted over 100 of you participating this year and I could not be more excited for you to take this step. It's a step of commitment and accountability and now you have each other to keep pushing towards your writing goals!
So...we're one week into November Write Club and where are you at? Have you been typing with reckless abandon on the pilot you wanted to start? Are you making your way on cleaning up your protagonist's dialogue? Have you finally started to outline your new feature idea? Have you drank more coffee than you care to admit? Have you met some obstacles? Or, have you been sidetracked with cuddly animal pictures? Whatever it is and where ever you are in your process, it's okay, it's time to check in and make sure you're on track.
But, whatever you do, do NOT let this fuzzy puppy gif distract you from your writing goals: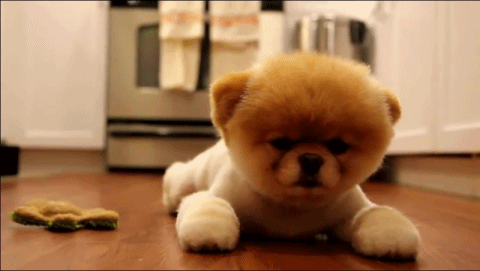 Please share your thoughts, feelings, ask craft questions, offer help, provide tips and possible resources in the comment section below. Let's support, inspire and cheer each other on throughout our 30-Day endeavors. And, to stay on track for next week, here is to the 3rd Annual November Write Club Screenwriting Lounge Thread.
And, please share this blog on social media to encourage and inspire other writers to participate.