FADE IN.
INT. RADIO STATION – DAY
CHYRON: APRIL 6TH, 2018
A small gathering of radio personalities and sales people sit around a table enjoying pizza and tales of yesterday. They range from the sentimental (like helping lonely seniors during the holidays) to the absurd (like the time a DJ mispronounced the name Kuntz in front a mall filled with Black Friday Shoppers. ) A banner hangs saying "Good luck Keith." Hugs are shared and Keith (30's) has tears of joy with a smile of relief and hope.
INT. KEITH'S APARTMENT – NIGHT
CHYRON: TWO DAYS LATER
Keith sits in the dark. The only light comes from his laptop sitting in front of him. Tears are in his eyes once again. This time, they are tears of despair and a countenance of regret and fright. The only words typed on his screen are.
What did I just do?
FADE OUT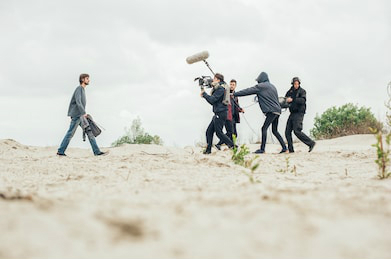 "If only I had the time, would I make it?"
Am I the only one who had this thought race through his mind like a jackrabbit on cocaine?
We write, day after day, thinking we are doing so much more than the next person. The next person being our competition. Sure, we have a job. We're paying the bills. But our passion, our dream, is to one day see the words we've written actually spoken on the silver screen, out of the mouth of someone way too pretty.
"If only I had the time, would I make it?"
Makes me think of the Mark Twain quote: "To succeed in life you need two things: ignorance and confidence."
Well, I've got those down. Now I just need to be successful.
What I'm about to share with you isn't a tale of rags to riches. Actually, it's quite the opposite. And by quite, I mean the exact. It's the exact opposite. It's a story of a man (me) who went from a promising, exponentially growing career to barely being able to pay the bills and living with his father.
What I'm about to share with you are 5 lessons I've learned, lessons I'm learning, and lessons I will continue to learn. Hopefully by the end of this, you may or may not have learned something. But more so, you've read something which makes you think, "Oh, thank God, it's not just me!"





1) Learn the Business
I knew absolutely NOTHING about the craft. And screenwriting is a craft. We'll get to that next, but first, I would look for a consultant. Sure, there are plenty of books out there. There are a TON. However, I remember getting all excited about buying my first laptop years ago just for a friend to say: "By the time you get it home, it's already outdated."

The same can be said about the industry. It's a fluid, rapidly changing business. Don't believe me? Take a look at the R Rated comedies of the early 2000's. Do you honestly think they are getting made in todays social climate? Learn the business. I recommend my coach, Lee Jessup. Why?

Quick story: I sent out a script to one of the plethora of screenplay coverage services out there. I get it back, and it's GLOWING. I get a "Consider," and am told there is nothing to change about this, and this is perfect, and that is amazing and blah, blah, blah…Sound familiar?

I tell this to Lee. She tells me flat-out, "If you got a consider, we're sending this script out." But, before we're popping Cristal, she wants someone she knows and trust to look at it. Enter The Screenplay Mechanic, Andrew Hilton. Andrew first proclaims that I do possess some skill, however, my story is not even close. He provides specific reasons why, while also gifting some immensely helpful insight. Moral of the story? Talk to someone who knows the industry. Because once you do, you'll get the truth. Not to mention Lee told me about Stage 32, so, there's that. (More on that in a bit.)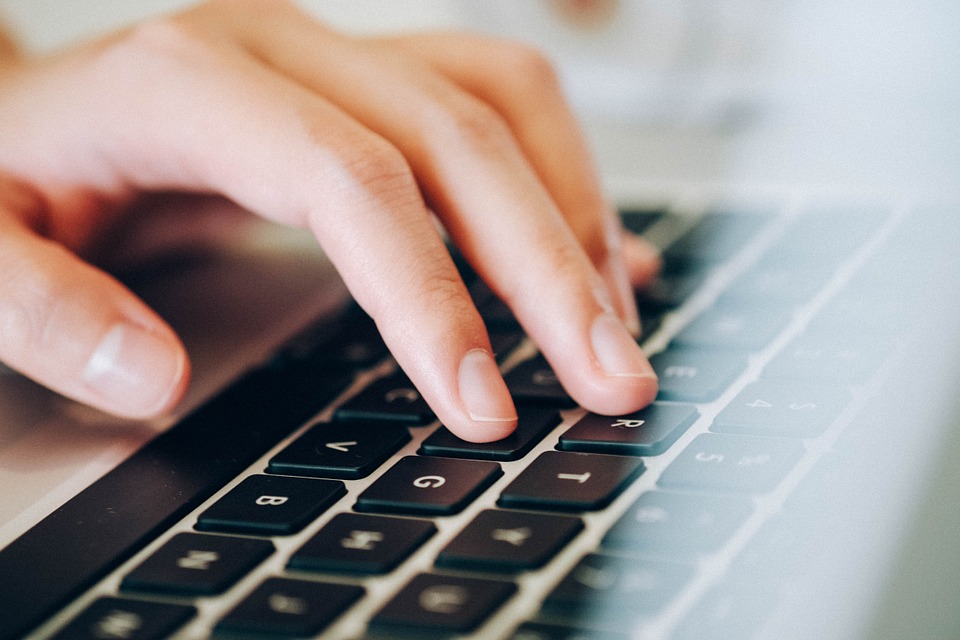 2) Learn the Craft
Have you ever read someone else's script that, for a lack of caring, sucks? It's brutal. It actually hurts your eyes to read, it's that atrocious. Thank god that's not you, right?

Then you read, lets say, something by William Goldman. It's beautiful. The flow, the way it looks on the page, the rhythm. It's perfect. Then you read yours, and you realize yours has more in common with the former than the latter.

Go find a teacher! For the love of everything pure and holy, find a teacher. Or, like me, talk to a coach who will recommend one. Lee told me about Corey Mandell. Corey, a man who has provided classes on Stage 32, is a marvelous instructor, who, like Lee, is inside the industry. He provides tools, techniques, and exercises that you won't find on a bookshelf, with a Google search, or on YouTube. While I'm not saying taking his class will promise you representation, I am saying that I now look at things I thought were fantastic, scripts of mind that advanced in National Competitions, and I see problems I never saw before.

Don't get me wrong, it may make you sick like it did me. Remember when Neo saw the world after he was informed of "The Matrix" and saw things totally differently? It's not that extreme, but it's pretty fucking close! And for me, that's priceless.


3) Practice, Practice, Practice, and Then Practice Some More
I took the Master Class with Aaron Sorkin who joked about those who think they will simply sit down and beautiful writing will flow out of them and it will be brilliant and wonderful.

No.

As he puts it, "What you're describing is finger painting." If you're a fan of sports, go look up the practice schedule of Steph Curry, Tom Brady, or Michael Jordan. If you're into music, go see what the Beatles had to put up with before they invaded America. Better yet, read Malcolm Gladwell's "Outliers" and discover the work behind the rule of 10,000 hours.

Trust me, sitting down and writing can be a horrible experience. It will test your love, it will test your resolve, and it will test your psyche. You will discover pretty quickly whether or not you have what it takes to do this. Because this shit ain't easy. And I'll tell you, I attended a screenwriting conference, and if there was one consistent theme being preached by assortment and variety of panelists, it was, "This shit ain't easy!"

But I love that. I don't want it to be easy. Nothing fulfilling ever is, now is it?


4) Read Scripts
I was at the aforementioned screenwriting conference sitting in front of a writer who has her own show and has written scripts to a couple of my all time favorite movies.

I mean, I sat with Pete Rose and talked baseball for 20 minutes like I was talking to my best friend. I've been in front of Ken Griffey Jr. and Mike Piazza the day before they got inducted into the Hall of Fame. And I've worked on a movie set with Anna Nicole Smith and Joanie "Chyna" Laurer. (May they both rest).

So, you would think I wouldn't be all that intimidated by a woman you couldn't pick out of a lineup of two. Wrong.

In a moment of desperation, I grabbed her arm looked at her with eyes filled with fear and terror and asked: "How do I write like you?" She leaned in, and whispered, "You will, just read scripts."

Writers read, plain and simple.

Read great scripts and learn why they are great. Read good scripts and learn why they aren't great. And read really, shitty scripts, and figure out what they did wrong.

Scripts are a Google search away, so you have no excuses. I actually became a reader for the Atlanta Film Festival. I've read twelve so far and some have been decent, but the majority have been quite awful. I'm dying for a great one. A great one will inspire me. And hopefully reading a great one will inspire you.



5) Network
Remember how Lee told me about Stage 32? She said, "Keith, writing is only half of it, the other half is knowing people."

And never was that so evident then at the screenwriters conference I attended. If the theme of the panelists was, "This shit ain't easy," then the number one question by attendees was, "How do I get representation?"

No one cared about how to get better as a writer. They all wanted to know how do they get rich – today.

I find that comical, but that's for another post. However, I will share this story: I'm sitting with a Hollywood manager. He has an impressive track record. He tells me about how, and I quote, "Hollywood is such an incestual business. I get clients primarily through referrals."

I then name drop Lee Jessup and Andrew Hilton. He turns his chair, smiles, and says, "I know Lee and Drew. You write something they like, I'll hear about it."

Later in the conference, while he's doing a Q & A, someone, of course, asks the question: "How do I get a manager?" And he said, "Well, referrals, for example, if you're in touch with people like Lee Jessup and Andrew Hilton…"

For the first time, throughout all of this, I felt like I stood a chance.


At the end of the day, it's ultimately up to you. If you can't afford a coach, then read scripts. It's free. Can't afford a teacher? Then practice writing script after script after script. Find writer's workshops, meetup groups, online hubs, etc. Meet people. Go to festivals. Watch movies. Watch television. Read blogs. Hell, write blogs like you're some expert. The whole reason I'm doing this is in an effort to meet more people like me:
Dreamers who can't stop dreaming.
Believers who refuse to stop believing.


"Success is not final, failure is not fatal: it is the courage to continue that counts." - Winston Churchill
Yeah. What he said.
Keith Hannigan is a professional freelance writer
who has written and directed on student film, is a
Quarterfinalist in the We Screenplay Feature Writing
Competition, and has over 10 years experience in
radio script and copywriting.
---
Like this blog post? Please share it on social media (Facebook, Twitter, LinkedIn, email etc) by using social media buttons at the top of the blog. Or post to your personal blog and anywhere else you feel appropriate. Thank you.
As always, we welcome thoughts and remarks on ANY of the content above in the Comments section below...