Film festivals can be expensive. But if you do your homework, you'll find ways to get in with discounts and waivers.
To begin with, you should know that I scraped together enough money to make my high quality short film, A Meditation, relying on many favors and friends. The film is done and I can't wait for the world to see it. I happened to finish it near the Sundance deadline, so I applied there first. $60 dollars.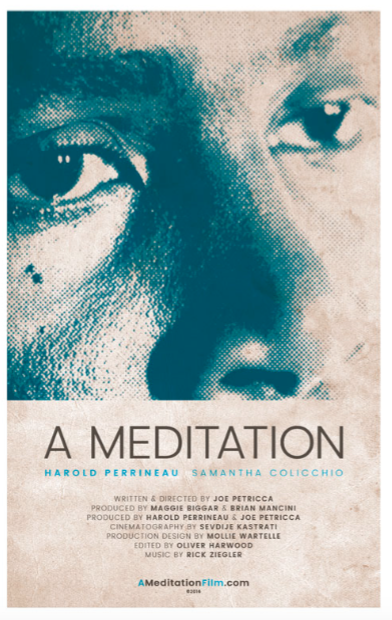 I thought I might as well hit Slamdance at the same time, right? $55 dollars. Oh wait, there's SXSW and Tribeca and...the list goes on.

The more I wanted to submit, the more it began to add up and I had yet to apply to a festival I thought I could get into. But I found a way, and today my film has played over 35 festivals and won five awards. Sounds like an expensive venture, right? Not really. I had festivals pay for accommodations just for me to attend. Want to know how I did it?
Here are 5 tips that I learned that helped get my film out there without me going broke:


1) Apply to Festivals
You will need to use a film festival aggregator (a site to upload your film). Have prepared a written synopsis, some photos, and anything else the film festival needs. You can uload your information once, yet apply for many festivals. Withoutabox.com and Filmfreeway.com are the two most popular aggregators.
Both sites have buttons for "Deals." These buttons can be found at the very bottom of the page or worded so they're not obvious to find. These deals are often for newer festivals and/or for early or very late submissions. Sometimes they're free or as low as $5, which is a big savings over a $55 entry fee. Note: Not all festivals are on these sites, so if you really want to apply to a specific festival make sure you know when the deadline is and if they use Filmfreeway (most popular right now) or have a separate entry process.


Buffalo Film Festival

2) Go to the Festivals
Once your submission is accepted into a festival, go. It's important to meet the team that selected your film. While it is sometimes uncomfortable to go to a mixer where you don't know anyone, everyone there is in the same boat as you. It's pretty easy to strike up a conversation. Meeting the shorts programmers and festival director are important.
Follow-up afterward. Write a thank you to the festival programmer and/or director. Often they work on other festivals, and if they like you and like your work, they might invite you to another festival or give you a waiver code to apply for free to another festival. You can also write a review of the festival online (at the festival aggregator and Yelp).

HollyShorts Festival
3) Meet Other Filmmakers
Pay attention to the other filmmakers programmed in your block. I found that I ended up at a couple of different film festivals with the same filmmakers. It's a great way to make contacts. Sometimes those filmmakers know of other festival programmers to introduce you to. Also, if they know that their film was accepted into a particular festival, they can put in a word that your films played well together at the previous one.
Sometimes it seems like everyone is flying blind trying to figure this stuff out themselves. Yet if you ask someone directly, "Can you help me get into any other festivals?" the answer is likely, "No." But keep asking. Keep talking. Find out if their film is playing anywhere else. I've been introduced to festivals from filmmakers and had my application fees waived.


HollyShorts Interview


4) Promote Your Film
Filmfreeway has a marketing button where you can purchase various forms of promotion for your film. I paid $25 to have my film highlighted for one day. I picked a Monday, thinking it might attract fresh eyes from festivals just starting their week. From that one promotion (which was the cost of a single festival application), I received 20+ inquiries and invites for my film to apply to other festivals. Some were free and others deeply discounted. Those 20+ leads gave me more festivals to be considered for, and all it cost me was for the price of one premium festival.
Sherman Oaks Film Festival

5) Think Strategically
We already know it can be costly to attend festival, so apply for local festivals that you can easily attend. This starts the ball rolling. As mentioned before, festival programmers and staff often work more than one festival.

If they see that a filmmaker is engaged and attending events and mixing with other filmmakers and festival donors, they will want you at their next festival. Additionally, invite your cast and crew. Events are more special when a group from one film is there cheering it on and meeting people. From one local festival, I was invited to attend three other festivals with some sort of accommodations offered. (Most often it was a hotel or another place to sleep but I was offered airfare once, too.)
Don't plan on attending a festival just to go to your screening only. Go to other events, parties, and screenings. Have breakfast at the filmmakers lounge. Hang out. Meet people. You never know where the next opportunity comes from.
It's exciting to have a finished film ready for festivals. But rejection can hit hard and make you think your film won't find its place. Wrong. It's a numbers game. There are so many film festivals out there. My film, a quiet narrative drama, was programmed in experimental categories and other selections I wouldn't have picked. But they showed my film!
Also, I got into 25%-30% of the festival applied to. That's a lot of rejection but it also is a lot of love. If every application was at full price, I'd be bitter about what I spent. But I ended up spending a third of what I would have paid if I paid full price. The best part? The experiences at the festivals I attended were inspiring and invaluable.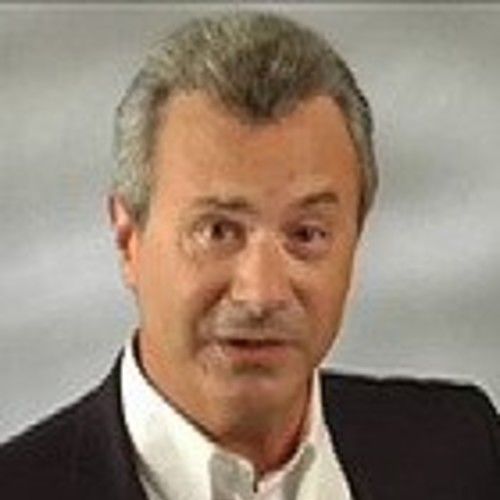 Joe Petricca is a filmmaker and educator. He was with the American Film Institute (AFI)
for 25 years, where he served as the Executive Vice Dean for the past 14 years. Additionally
at AFI, Petricca oversaw the unique and groundbreaking Directing Workshop for Women and
Sloan Foundation-funded programs. As a screenwriter, he has had feature screenplays optioned,
won screenplay competitions and adapted books and true-life stories for directors. Petricca has
written for Robert Osborne on Turner Classic Movies and has taught/spoken at film festivals,
trade shows and colleges around the world.
---
Like this blog post? Please share it on social media (Facebook, Twitter, LinkedIn, email etc) by using social media buttons at the top of the blog. Or post to your personal blog and anywhere else you feel appropriate. Thank you.
As always, we welcome thoughts and remarks on ANY of the content above in the Comments section below...