Here's how to use all the new blog features:
To access the blog post you can click on the image of the blog post (A), the title (B), or the "Read more" button (C).

Clicking on the comment bubble (A) will take you directly to the comments section. Clicking on any of the tags on the page (B) will execute a search and show only the blog posts matching the specific tag. And as always, you can support the author by liking the blog (C) right below the tags.
Want to know all the tags associated with the blog? Hover over the last numbered tag to see what other categories this blog falls under.
Searching for blogs is now easier than ever – you can use the field in the heading (A) to search for any particular keywords, or click on any specific tags (B) to see the blogs only within that category.
Once inside the blog post you will notice pagination arrows (A) to each side of the post. This will allow you to quickly browse through your search results.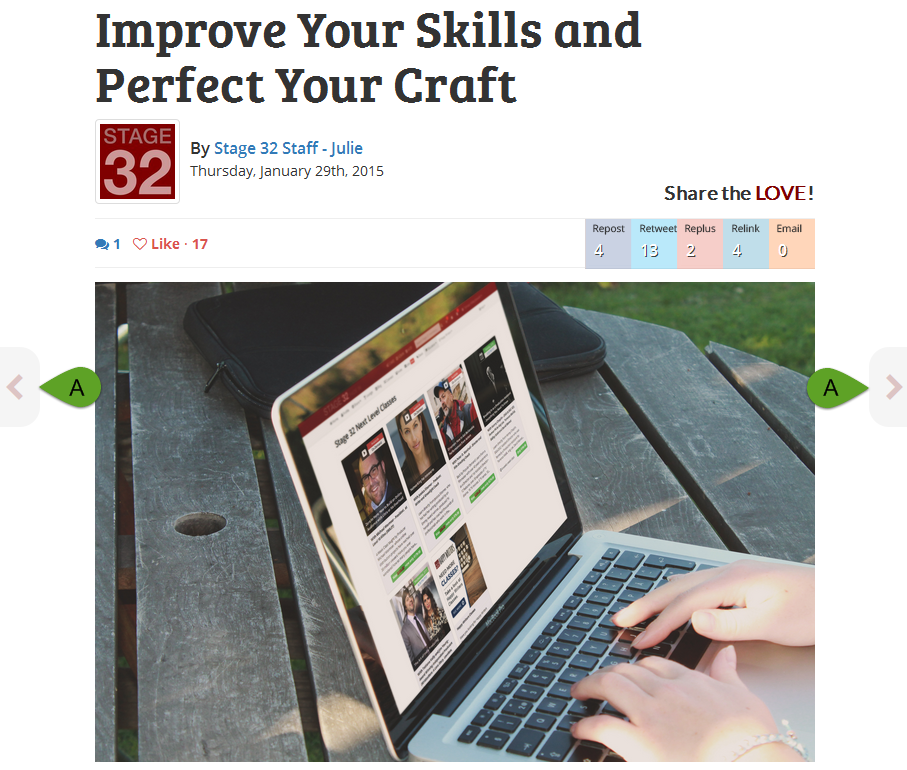 Once you reach the end of the blog post, you will see a recommendation (A) based on the tags of the current blog post. You can close it out with the button (B) in the upper right corner.



And, last but not least, you will see some fun, educational and informative blogs on the site. PLEASE SHARE THEM! You can do so by clicking the social media buttons at the top of the blog post to instantly share to your network. (1 - 5)


---
Like this blog post? Please share it on social media (Facebook, Twitter, LinkedIn, email etc) by using our social media buttons at the top of the blog. Or post to your personal blog and anywhere else you feel appropriate. Thank you.
As always, we welcome thoughts and remarks on ANY of the content above in the Comments section below...