Dear Stage 32ers and Fellow Peers,
I'm a DP/Filmmaker/Aspiring Director based in LA. I am here today to shed light on something that is not discussed often. Lenses and sensor size.
Am I a lens whore? Yes!
Do I obsess about color and image quality? Yes!

To be a cinematographer means having a healthy dose of obsession. Your job, first and foremost, is to serve the director's vision and storyline. Also, to provide 'eyegasm' and entertainment to the audience. (I just made the eyegasm word up but you get the picture!)

Some producers don't have a clue why they want a particular camera, except perhaps they heard from studios or various DP's that 'Alexa' or 'RED' is the best camera out there. However, picking the right camera is only part of the equation. The lens on the other hand, is the 'heart and soul' of the image. Picking the right lens will yield the right look to your film. With a myriad of lenses out in the market these days and the industry slowly moving towards large format/full frame capture, we are spoiled with choices to create our images.




Why shoot on full frame or large format sensor? In my humble opinion, it is a bigger canvas, so to speak. With full frame you see more stuff in the frame, the field of view is wider. The depth of field is shallower. It has a different aesthetic than super35. Whatever your reasoning for picking full frame over super35, the main reason should always be to 'serve the story you are telling'. I am not married to any format, per se, but having choices is always a good thing when it comes to cinematography.
Sensor Size in a Nutshell
Super35
This is the gold standard of our industry. Super35 has been around for a long time. Its important to note that the 'field of view' of a lens is different, depending on the sensor size of the camera. For example, a 32mm lens will have a field of view of 50mm lens when shot on a super35 sensor. Its also important to note that certain lenses made for Super35 coverage will vignette on a full frame sensor.

Full Frame/Large Format
This is the trend right now, and manufacturers are heading in that direction. Studios and Netflix productions are utilizing these large format glass to give them a desired look. Another term you will hear a lot is "vista vision/monstro." This term is coined by RED, just like "large format" is coined by Arri. Some sensors will be slightly larger and taller, but they essentially mean "full frame" coverage. A 35mm lens mounted on a full frame sensor, for example, will retain the same "field of view" as a 35mm lens.

Medium Format and Beyond
Medium Format or IMAX is essentially the same. IMAX is rated to be 70mm, but visually it is 65mm. Alexa 65 is the digital version of this glorious cinematic format. It's not something you can buy and is rental only. Roma on Netflix is shot on Alexa 65 by Alfonso Cuaron (Gravity, Children of Men). It is a highly immersive medium and is used on high end productions. Bohemian Rhapsody and The Revenant were shot on Alexa65. Christopher Nolan's format of choice is IMAX, and he is very vocal about it in his movies.




Spherical vs. Anamorphic 2x
Spherical lenses are the most common lenses out there. Anamorphic has seen a resurgence lately, thanks to modern digital sensors. Pairing one with an old Anamorphic glass will produce a unique look, something that cinematographers look for. The main characteristic of shooting anamorphic is the wider aspect ratio, which screams cinema: Oval shape bokeh, blue horizontal flare (J.J Abrams is known for shining a light down the barrel of the lens to create this lens effect), and, of course, the distortion and various imperfections. I am a big fan of shooting anamorphic, as it imparts something unique to the image. Would I use an anamorphic lenses to shoot a documentary or TV commercial? Probably not. Music videos, short films, and feature films? Hell, YES!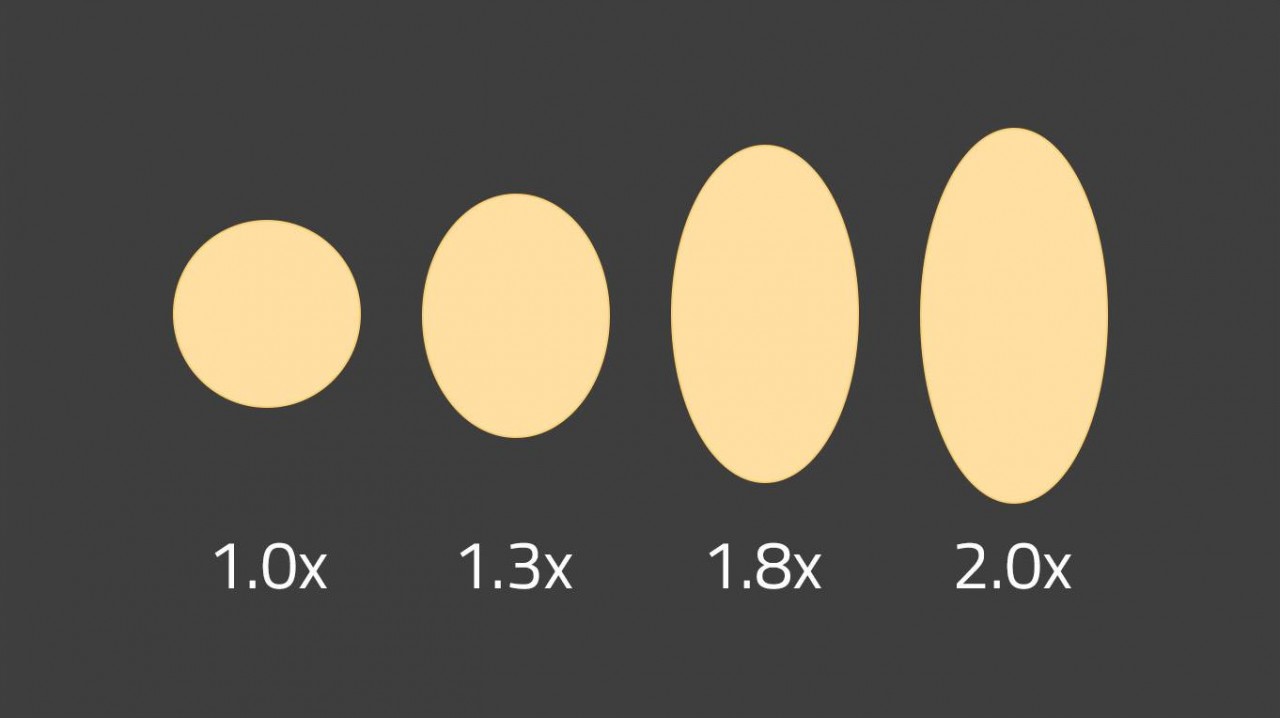 Sub $5k Lens vs. $20k Lens. Are They Worth it?
It is no surprise that modern lenses are slowly bridging the gap with the big cinema boys, but make no mistake, each lens manufacturer has its own DNA and "soul." Picking the right lens is crucial. It is also one of the most important things a cinematographer must consider to best tell the story and create a desired "look." It's similar to an artist picking the right brush to paint his masterpiece.
Cooke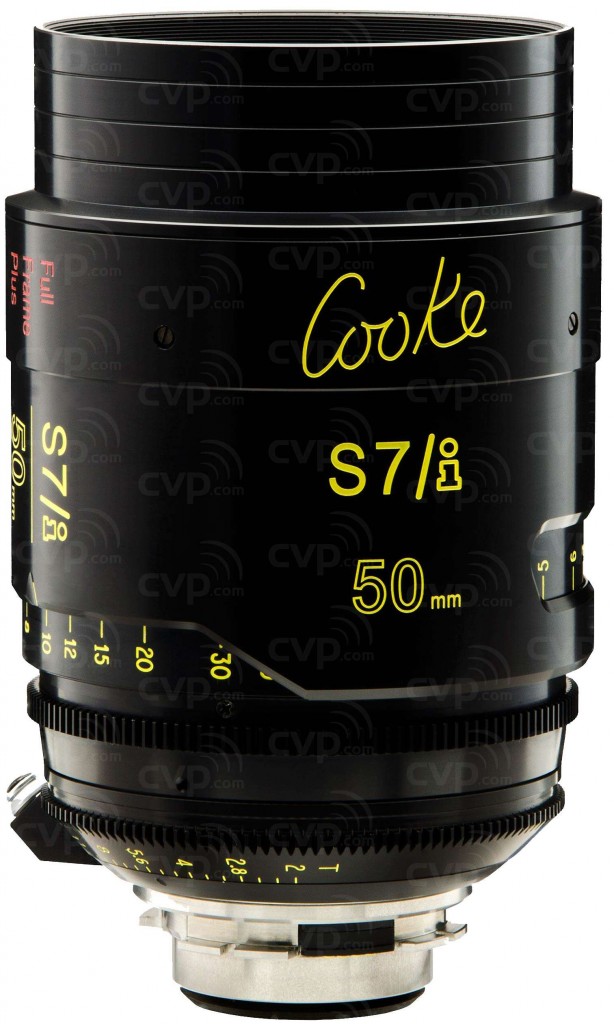 One of my favorite go to lens is Cooke. Cooke lenses are very forgiving when it comes to faces. Cooke also has the famed "Cooke look," which is their trademark and reputation. The "Cooke look" can mean different things to different people. But to me, it's the color science and micro contrast (reproduction of fine detail) that are important. The Cooke color tends to lean towards yellow which gives off a subtle warmth to the image. Warmth is a good thing and conveys a warm, dreamy, healthy look to skin tones and faces. The Cooke lenses also have a 3Dimensional quality to it. (Faces tend to pop out more from the background.)


Angenieux

For zoom lenses I prefer Angenieux optimo or fujinon. Jordan Peele's horror flick, Get Out, was shot entirely on two Angenieux zooms. I like zoom lenses for their speed and efficiency. Not frequently swapping out lenses can be a huge time saver. Depending on the story you wish to tell, would I use a Cooke lenses to shoot a sci-fi or horror piece? Most likely not. Would I use it on a drama, comedy, or period piece? Hell, YES!


Zeiss Supreme Prime

My runner up would be Zeiss' new line of full frame lenses, Zeiss Supreme Primes. They are lightweight and offer a different look to the cool, steely color rendering that Zeiss is known for. The supremes are a tad creamier on the faces and highlights roll off in a smooth manner. Zeiss also makes a high-end, full frame, stills lens called the Otus.


Otus


The resolving detail on the Otus is impressive. It is currently the best stills lens in the market. Why did I bring the Otus up, you ask? Well, Zeiss Supremes may cost more to rent, but Otus is more accessible and easeir on the wallet.


Arri Master Prime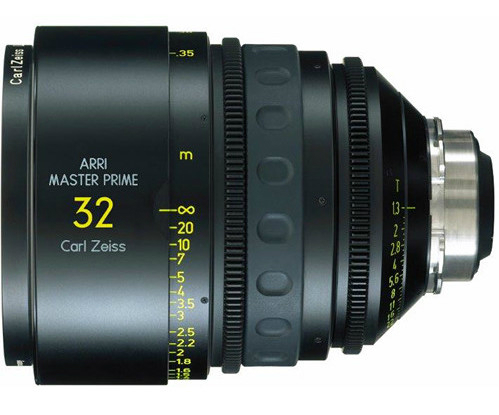 Another high end lens that I see use a lot on set are the Arri Master Primes/Ultra Primes. Master Primes have been the staple of the high end market. Oscar winner Roger Deakins loves using Master Primes. But why is Master prime used by so many renowned DPs? Perhaps it's the story that the director wish to tell or perhaps the DP desires a clean and neutral look? Whatever the reason, I am sure many thought and considerations have gone into designing the look for that particular project. All the shortcomings found in still lenses are non-existing in master primes. Most rental houses will have several sets available since its so widely used on film and television industry around the world.
My Personal Take (& More Confessions)

The Arri Master Prime is, no doubt, a fine piece of glass, but to me it lacks personality. It's too clean, too perfect. I like my image to be full of character, and Master Prime just doesn't give me that "omg" and "wow' factor. Nonetheless, you will find many network TV shows, high end features, and commercials utilizing this famed cinema glass.
Leica Summilux-C
The most expensive lens on the market is the Leica Summilux-C. Leica's name is synonymous to luxury. It's the Bentley of lenses, the king of the crop! Three time Oscar winner and cinematographer Emmanuel "Chivo" Lubezk uses Leica and medium format lenses on revenant. Leica can be found on high end movie sets. There's a certain magic ingredient in Leica lenses that's hard to put into words. Leica colors are very life-like. They have no distortion and make faces appear younger. The out of focus bokeh is rounder in comparison. Some other lenses exhibit 'stop sign' bokeh, some have cat's eye, and some are onion shaped. The Leica Summilux-C is currently the finest German made glass with the price tag to match!

The Leica look is versatile. (Aquaman was shot on Leica glass.) I've only had the pleasure using it once on set and I can see why its one of the best lenses in the world. The micro contrast is off the hook, and the color has a sort of a timeless feel to it It's hard to describe, but the difference is apparent when viewed in a movie theater or 4k projection. I find the bokeh pleasing and it's really hard to find flaws in such a fine crafted lens. By 2020, Leica will release a new line up that fills the large format/full frame gap. Rumor has it that it is a little under half a million bucks for the full set! That's like buying a house!

The Sub $5k lens market has some pretty decent options too. Canon, xeen/rokinon, sigma, tokina, zeiss CP3, Sony…etc. Some of these new lenses are just "rehoused" lenses from their stills counterpart, but with slightly different coatings. So the look you get from this cinema lenses is not going to be vastly superior compared to the stills version. It is worth noting that investing in lenses is a safer bet, compared to buying cameras.

These lenses are decent for the money, whether you choose to own or rent. It it used widely and more accessible to the masses. Tokina has designed full frame lenses from the ground up with their Cinema Vista line and, in my opinion, is the only one that can compare with the big boys. Sigma has come a long way too with their prime lenses and zoom, but their cinema line-up is based on their 'stills' version. The sigma look overall feels sharp with enough contrast. It's a look that many cinematographers desire, but can feel a little sterile to me. This is, of course, my subjective opinion, and other people may feel differently about it.
Conclusion
Story is king in my opinion. As a DP, I personally wouldn't use the same set of lenses all the time, as it limits my creativity. This is a trap that most people fall into. Some use lenses they already own due to budget constrains, But it is much better to rent a dedicated cinema lens if it serves the story and vision of the director. Now, granted, if your bread and butter is wedding/events or shooting someone's barmitzvah or dance recital, then using cinema style lenses may not be very practical at all. Use a zoom or prime lens, instead.

I believe the mantra, "Use the right tool for the right job." Cinema lenses and still lenses will always have their place. Each have their pros and cons, and it is totally up to your style and work preference when deciding which to use. I love shooting on 'vintage' glass too, because of its unique characteristic. K35/lomo/kowa/old zeiss super speed, they all have a different look to them. To talk about them would take another time consuming massive blog post to cover.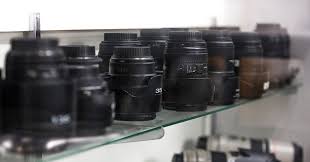 I challenge you in 2019 to rent one of these high end pieces of glass and watcjh your work soar to new heights. I wouldn't use Cooke or Leica for everything you shoot. Remember that each project is different and will require a specific lens set, depending on the job. The best methodology is to test what works for you.
Feel free to reach out and comment on your favorite piece of glass. I'm always happy to collaborate on projects and help you bring your vision to life. Happy shooting!
Signed,

Shawn Yeo, Self-Proclaimed Lens Whore


Shawn Yeo is an independent filmmaker and cinematographer, loving every aspect of film production and being on set. Shawn constantly finds himself learning new things everyday as the industry evolves. He believes story is king.
For more information on Shawn, you can check out his bio here on Stage 32 or visit his website- www.cinedirector.net
---
Like this blog post? Please share it on social media (Facebook, Twitter, LinkedIn, email etc) by using social media buttons at the top of the blog. Or post to your personal blog and anywhere else you feel appropriate. Thank you.
As always, we welcome thoughts and remarks on ANY of the content above in the Comments section below...