It has long been said that laughter is the best medicine. Comedy provides a way for people to cope with and alleviate stress, anxiety, and most of all remind us of better days.
This past March, while California was shut down during 'shelter in place,' four bay area filmmakers (Sean O'Hare, Kevin Loader, Kevin Moore, and Roth Rind) wrote and produced the three episode comedy web series, "Quarantine in Pink." It's a story about three roommates surviving the perils of quarantine, a sketchy neighbor, and each other.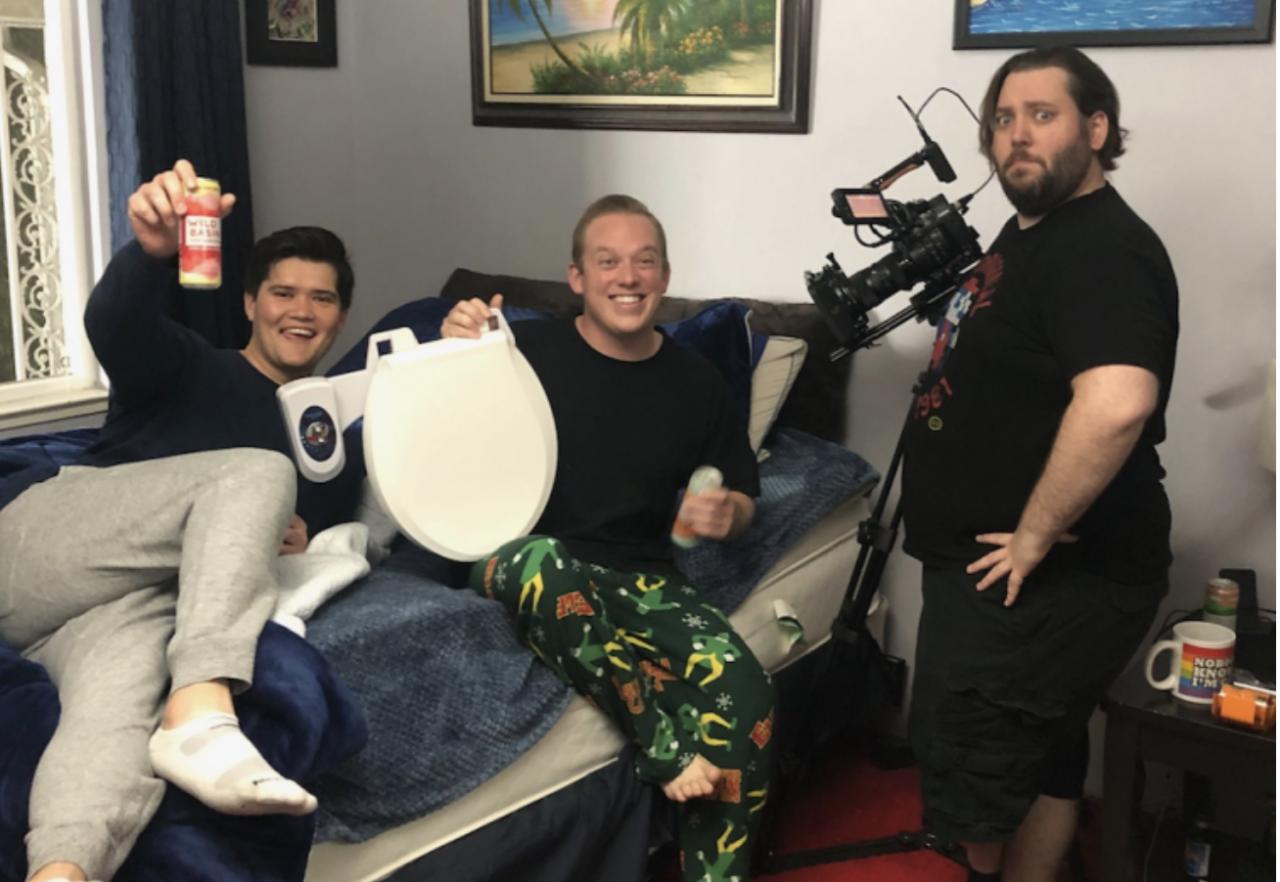 COVID-19 has created an alternate world from the one we knew, something scary and unknown. But that didn't change what we do know… We can still tell stories.
"We wanted to create something fun, to put a humorous spin on a serious situation, taking the fear out of it and focusing on making it ridiculous," says Kevin Loader, the Director & Co-Creator of the series. Executive Producer, Roth Rind, who also lived with the roommates during shelter-in-place, stated "Quarantine allowed us to think outside of a box, while being inside of a box."
When the house run's out of toilet paper, the roommates begin a series of events that threaten the order of the home. Unfortunately, their warped views and problematic judgments often lead them into more trouble, creating a slew of uncomfortable situations that make every decision, a disaster.
Producer and Co-Creator, Sean O'Hare, knows that "when three guys live alone together, isolated from the outside world, the result is almost always a little crazy. So we took that potentially stressful idea to an absurd, hilarious level: a revenge story over the barmy love of a bidet."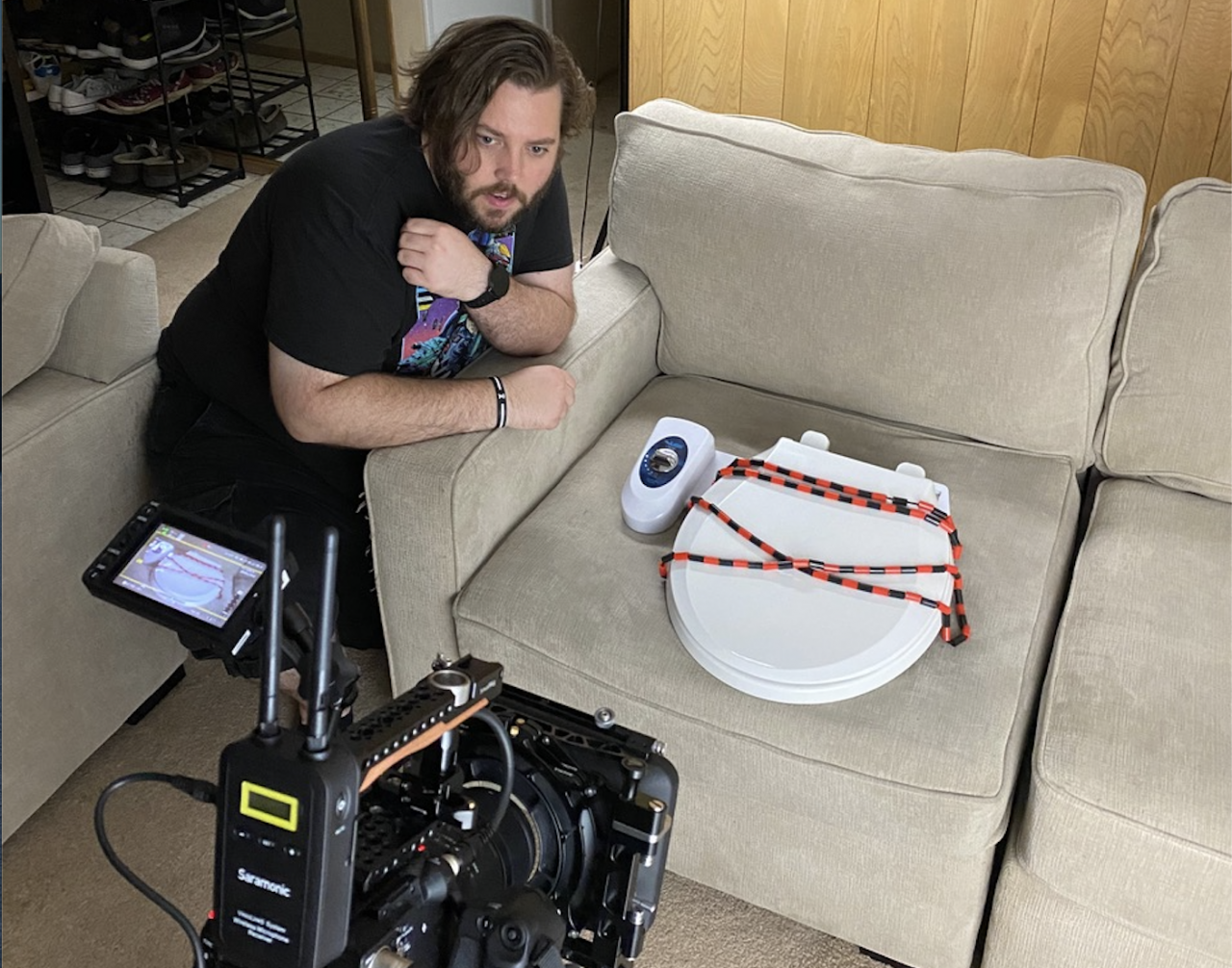 Developing a project in complete isolation does have its challenges. As Kevin Loader discusses the situation was difficult at times, but was very proud of how the team rose to the challenge, "We only had four people on set at all times during production. It was just us four doing everything on set. Each person had to wear multiple hats to pull this off, and in the end, we are all very proud of what we accomplished."
We were luckier than most filmmakers because we had quite a bit of equipment on hand. We shot the first three episodes on the Canon C300, using a boom on a c-stand for more sound and lavs, since we didn't have a production sound mixer on set.
Sometimes, we would have to set the camera and walk into position, act out the scene, and then check playback to make sure we were all in frame. This led to plenty of retakes and some hilarity to boot.
Since none of us were trained actors, it was a bit of a hurdle to overcome. Learning to let go of our inhibitions and just let loose was challenging, but very rewarding. Kevin Moore, an attorney at law, particularly rose to the challenge by pushing the limits and encouraging the rest of us to follow suit.
The biggest takeaway from our experience producing this project was "have patience, and be flexible." When you don't have the luxury of a full crew, access to props (with the exception of Amazon Prime!), locations, or even enough beer, the script needed to reflect that.
We knew that the tone of this project should reflect that of a homegrown "Workaholics" meets "It's Always Sunny." This gave us the latitude to morph, improvise, and just have fun. We didn't have to take ourselves too seriously because it was just friends coming together (and let's face it, living together) to make something we could all enjoy.
"Quarantine in Pink," which premiered on October 16, will release Episode 2 on October 23 and Episode 3 on October 30th. All episodes can be seen on their website at www.quarantineinpink.com.
About Roth Rind: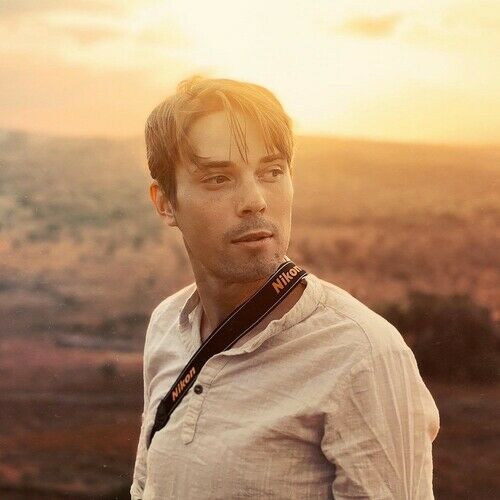 Roth Rind's debut to the industry dove into producing and directing branded content for web and television. He pivoted into creating music videos and scripted content taking films such as THE BUMBRY ENCOUNTER, THIS IS FINE, CHRISTMAS TRADITION, and IMAGINATION on the festival circuit garnering international attention and global distribution. This has opened doors for Rind to pitch and develop multiple television shows and features with his creative partners: Jay K. Raja, Jerome Stolly, and Brandon Silberstein.
Previous Stage 32 blogs by Roth Rind:
What Have You Been Creating in Quarantine?
---
Let's hear your thoughts in the comments below!
Got an idea for a post? Or have you collaborated with Stage 32 members to create a project? We'd love to hear about it. Email Taylor at taylor@stage32.com and let's get your post published!

Please help support your fellow Stage 32ers by sharing this on social. Check out the social media buttons at the top to share on Instagram @stage32online , Twitter @stage32 , Facebook @stage32 , and LinkedIn @stage-32 .