If you caught the blog post How to Break into Voice Acting, then you know what it takes to get in the game. In this second post by voice acting mentor and speaker Stephanie Ciccarelli, she dives deep into why voice acting is just as relevant as stage and screen acting, and a fantastic way to supplement your income.
Have friends doing voice over jobs online who are able to work from wherever they are, whenever they want? It may drive you crazy to hear about auditioning from home in their pajamas while you're in an Uber trying to get from one end of LA to the other for screen auditions. If you'd rather spend part of that time in between gigs powering through a set of auditions online, voice acting may be the perfect supplement to your career.
Not yet convinced? Here are five great reasons why you should consider voice acting on top of your usual acting gigs.



1 - Voice Acting is Acting
It may go without saying, but voice acting is acting. You wouldn't believe the number of similarities between acting and voice acting. All actors use their voices to convey meaning, emotion, and purpose. Because your body is your instrument, physicality plays a role in your performance, and the same is true of voice acting. Don't think of voice over as being some disembodied voice; although physical appearance is more prominent in on-camera work, you can still use your body to communicate behind the microphone.

If you don't believe me, check out some behind-the-scenes footage from voice acting sessions for animated films, that or watch George DelHoyo's hands as he talks while doing promo work. Even though they can't see you, you're still there, bringing a character or role to life.




2 - So Many Shared Skills
Do you go into a scene mentally prepared? Have you developed your character? Do you know who your audience is? The same effort you put into stage, television, or film performances also goes into preparation for voice over sessions -- there are some pretty serious transferable skills going on here. All actors must make choices and need to prepare intellectually before their next audition or performing at that next gig.

Check out this list of shared skills required of any actor, be they stage performers, on-camera actors, or voice actors behind the microphone:
Shared Skills for Actors and Voice Actors:
● Understanding your role
● Creating a backstory for your character
● Connecting with the audience
● Investing in character development
● Finding meaning in the text
● Conveying meaning through performance
● Using your body and voice
● Storytelling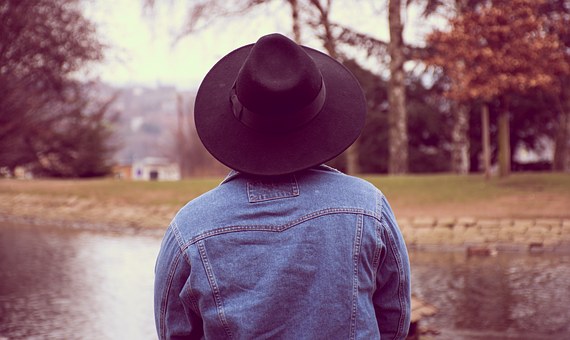 3 - You Can't Be Judged By Your Appearance
This might be one of the more appealing parts of the job for those doing voice over. Your audience can hear you, but they cannot see you. Awesome, right? This form of anonymity provides you with the opportunity to take on roles you may not be considered for on-camera. The microphone captures your voice, not your physique, your true age, ethnicity, or even where you sound like you come from (especially if you're good at accents and dialects).

If you've been pigeonholed for on-camera roles, voice acting may afford you a new lease on life and an entirely new world of possibilities. Within the space of minutes, you could be the voice of a talking toy, the narrator of a museum exhibit, or an ancient tree in an animated film. The list goes on!



4 - Learn New Skills
Another reason to give voice acting a try is that you learn so much; every script is an education. One voice artist once remarked that he doesn't go a day in this business without learning something new. For actors used to screen and stage, you'll learn more than just what's in a script. For example, other skills you'll develop are self-direction, audio production skills and microphone technique.

Unlike stage and screen, there is no director there to tell you what to do. Not having an audio engineer also means that you'll quickly discover how to record yourself and edit audio files. Lastly, the performances behind the mic require less projection than if you were on stage. Remember, you're not at the Met amplifying your voice for thousands of people. You may actually be recording from your bedroom closet, able to treat your performance as if you're simply talking to a friend. Good microphone technique sets voice actors apart, so master this to maximize your performances.



5 - More Control Over Your Career
Ever thought about treating your art as a business? Voice acting from your home recording studio is the perfect environment for testing your entrepreneurial mettle and developing business acumen. Today's voice actor not only acts and engineers, they think like someone who is in business for themselves. When you think like a businessperson, you're not content with waiting on someone else to send auditions they think you'd be great for. Freelance voice actors are making these decisions for themselves.

You have to think about the kind of work your voice is best suited to, the work you are willing to do and factor that into your existing acting schedule. This is why doing the work from home is key. Why else is voice acting work done from home? It's becoming rare (even in New York City and Los Angeles) for voice actors to be called into a recording studio to record or to network with fellow talent at a casting. Being talented, understanding what it means to be an entrepreneur and working as your own producer are par for the course. That's just what it takes to get in the door. It's also what it takes to do well in a voice acting business.


Bonus! Tips for the Journey
If you want to experience greater success, be sure to study with a coach, sharpen your tech skills, and build a brand for yourself. Because you'll be largely working alone, find some way to be part of the community with other actors or voice actors. You'll need a support network that can encourage you and help you to grow.

Take advantage of all the resources you can as you're building your skills, and when you're ready (you have studied, you've got a business off the ground and you're savvy with your home studio setup), start promoting yourself -- both online and off -- being sure to make the most of online casting sites. These amazing lead generation tools are your gateway to the world of voice acting auditions, a web presence and ways to get your voice heard.
When you're ready to take this step, create a profile that plays to your strengths, features your voice over demos and creates a brand connection between you and those in a position to hire you. Audition for what you're best suited for and see where the world of voice overtakes you.
Stephanie Ciccarelli is the Co-founder and Chief Brand Officer at Voices.com, the world's biggest online marketplace connecting businesses and brands with professional voice talent.
Voices.com has been written about in The LA Times, New York Times, Forbes Magazine, Entrepreneur Magazine, and The Wall Street Journal.
A respected mentor and industry speaker, Stephanie is considered one of the most connected people in the industry and has been listed on the PROFIT Magazine 2013, 2015, and 2016 W100 lists, a ranking of Canada's top female entrepreneurs. Stephanie is also the author of Voice Acting for Dummies®.
AREAS OF EXPERTISE
• Branding & Identity
• Singing & Voice Acting
• Podcasting & Social Media
• Blogging & Creativity
SHORTLIST OF SPEAKING ENGAGEMENTS
• "Social Media: Get it Right to Grow," PROFIT & Chatelaine's W100 Idea Exchange
• "Creativity in the Workplace," Humber College's Women in Business Lunch & Learn
• "Degrees of Uncertainty," Western University Homecoming
• "How to Work with Voice Actors," Ontario Institute of Audio Recording Technology
• "90 second pitch series," Ontario Media Development Corporation (OMDC) Digital Dialogue Conference 2017
About Voices.com:
Voices.com is the industry-leading website that connects businesses with professional voice talent. Radio and television stations, advertising agencies, and Fortune 500 companies rely on the Voices.com marketplace to search for, audition, and hire voice talent.
---
Like this blog post? Please share it on social media (Facebook, Twitter, LinkedIn, email etc) by using social media buttons at the top of the blog. Or post to your personal blog and anywhere else you feel appropriate. Thank you.
As always, we welcome thoughts and remarks on ANY of the content above in the Comments section below...