When I was younger I wanted to be an actress. After graduating from college with a degree in Drama I quickly realized that I had a head for business and that I enjoyed working WITH actors more than I enjoyed being one myself. I meandered around the industry a bit - first working at a talent agency, then at a television production company, until I finally became a casting director. I started as an assistant and quickly rose to becoming a partner.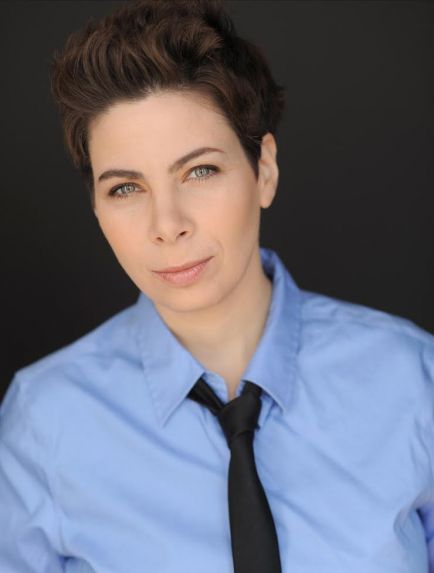 Jennifer Rudolph
I realized I had a knack for "discovering" people. When I was 25 I was casting the WB series Young Americans with Casting Director Jeff Mitchell. We were looking for a new series regular for the show. We had exhausted our search for the role of "Caroline" with agents and managers and were now going through the mail, looking at the submissions of unrepresented actors.

At one point, I came across the headshots of a 24 year old girl with no credits. There was something alluring about her. I decided to call her in. She came in for Jeff and I. Although her read was just okay, we saw something very special in her. After working on the material with her for about an hour, she did the scene again and completely nailed it. She was more interesting and charismatic than any of the agent-submitted actors. We went to bat for her with our producers. They were wary about hiring someone with no credits but we pushed. We all knew she was the "real deal" and had that star potential. They hired her. That girl was Michelle Monaghan.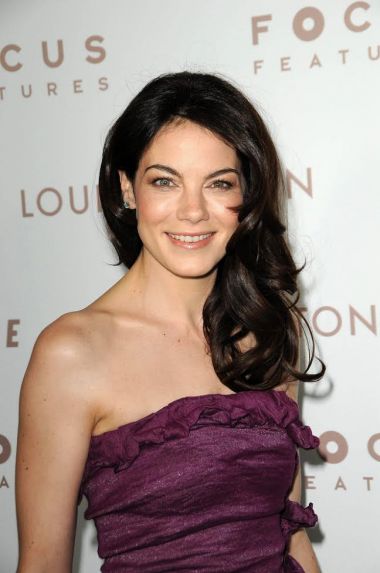 To "discover" means: to come across; to stumble upon; to chance upon. Most actors who you see on television and in film have had quite the journeys behind them – journeys that don't involve being "discovered." It often involves a lot of pounding the pavement and strategizing. It often involves "discovering oneself." From casting I made my way into mentoring and working with actors on a deeper level. I opened up The Actor's Green Room (www.theactorsgreenroom.com) in 2008 and started jump-starting the careers of a lot of actors - many of whom are Series Regulars on television shows, stars of Feature Films and more.

Last year I started watching the hit ABC series Shark Tank. I became kind of obsessed with it. I then realized that Kevin O'Leary, Mark Cuban, Lori Grenier, Robert Herjavec, Barbara Corcoran and Daymond John were giving the hopeful entrepreneurs virtually the same advice that I had been giving to my actors. Despite the fact that acting is considered an art form, it's still a business, so business principles apply. It astounds me how many people in our field don't realize that. There are a lot of people who think that because they are an actor that they should just be given opportunities and jobs without having to invest in themselves and market themselves to the industry. These people are often out-of-work actors who refuse to accept that when all is said and done, our business too is a shark tank.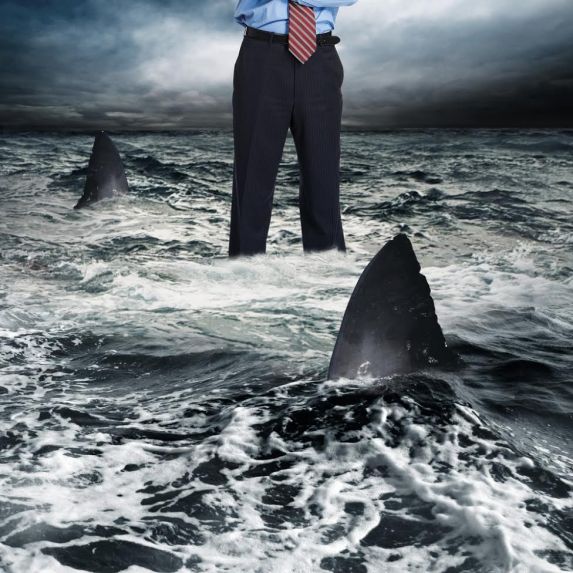 So let's break it down.

The premise of ABC's Shark Tank

"The entrepreneurs who dare to enter the Tank must try to convince the Sharks to part with their own hard-earned cash and give them the funding they desperately need to turn their dreams into million dollar realities. But the Sharks have a goal, too -- to get a return on their investment and own a piece of the next big business idea. When the Sharks hear an idea worth sinking their teeth into, they're more than ready to declare war and fight each other for a piece of it." - http:// abc.go.com/shows/shark-tank/about-the-show

As an actor, you want to start working. You want to get called in by casting directors so that you can audition for projects and book jobs. You want to find an agent and/or a manager to represent you. Let's apply the Shark Tank principles to this, shall we?
What is your product?

Most actors do not know how to sell themselves or what it is they should be selling. They think they can play every role and don't understand the necessity of understanding "type." Your "type" is your selling point and what makes you proprietary. If someone walks into the Shark Tank with an amorphous product, the sharks will not be interested.

What is your packaging like?

Do you have an industry standard headshot that looks exactly like you when you walk into the room and communicates your "type" effectively? If not, this makes you look like an amateur. Your headshot is your calling card. It is your first impression and often times your last impression. If you walk into the Shark Tank with packaging that doesn't quite live up to your product, chances are the sharks will not be interested.

What are your sales?

What have you done thus far that will make you appealing to an agent and/or a manager? Have you booked reputable work in film & television (not background) and theater? Do you have relationships with casting directors? Most actors think that once they get representation, they'll immediately get called in for auditions and find work. No. An agent and/or manager's job is to help procure work for you and to help develop you. They only get paid 10-15% of what you make, so therefore, they are only supposed to do 10-15% of the work. You have to do the other 85-90%. This means coming to the table with casting director relationships in place and hopefully a few good credits under your belt. You have to be viable in order for them to want to work with you.

An agent and/or a manager will ALWAYS ask you who you know. Why? Because it makes it easier for them to pitch you when they're submitting you for projects and you already know the gatekeepers (a.k.a. the casting directors). How do you get to know the casting directors? Through places like The Actor's Green Room. If you go into the shark tank without having any sales, the sharks will not be interested in investing in you. They're looking for viable businesses and you can't hope that if they take an interest that everything will magically happen. It's a partnership, but YOU have to do most of the work.

Apply the principles of Shark Tank to your career, and watch every other actor around you become a guppy.
---
Like this blog post? Please share it on social media (Facebook, Twitter, LinkedIn, email etc) by using our shiny new social media buttons at the top of the blog. Or post to your personal blog and anywhere else you feel appropriate. Thank you.



As always, Jennifer is available for questions and remarks in the Comments section below...