A lot of screenwriters owe their initial success to film festivals, pitch sites such as Stage 32's Happy Writers (isn't that an oxymoron?) or just dumb luck. I owe mine to two things – the inability to hit a 95-mile per hour fastball and the mob.
In the following tale of how I lost my screenwriting virginity in LA, I have not included anyone's names to protect the not so innocent.
My latest production

When I realized I couldn't hit my weight, 162 pounds in a soaking wet uniform, I quit a very short-lived baseball career and decided to follow my backup dream – screenwriting. At least if I struck out in Hollywood, I wouldn't be subjected to booing (though I suppose the makers of Hot Tub Time Machine 2 might have heard a few jeers from disgruntled ticket buyers).

So I low tailed it to LA with an old laptop and an even older car and quickly landed a job – as a bartender. It turned out to be a lucky break because one of the patrons was a Jack Daniels-imbibing B-movie director. Okay, a D-movie director who made schlocky (his description) horror films. He pitched me an idea for a comedy – a stockbroker gets framed for insider trading and winds up in prison where he invests the inmates' money – Shawshank Redemption played for yucks.
I thought it had potential, but I'd never written a screenplay – I was a sportswriter and a joke writer before. So I bought a copy of one of Syd Field's screenwriting books and hammered out a script that my bourbon-infused friend would hopefully one day direct.

I managed to get my first draft to a lit agent at one of the big companies. How did I manage such a feat? Well, here's where my baseball skills finally paid off – I was a ringer on the agency's softball team. I played centerfield and also occasionally "pitched" movie ideas to my showbiz teammates. The agent liked the script and was able to get a heavyweight comedy producer attached – thankfully he was much better at "agenting" than playing first base. He then sent it out to most of the major studios for a weekend read. Remember all this time, I'm a Hollywood neophyte – I thought weekend read meant the Sunday Times.
Come Monday evening, I'm at my bartending gig and I get a call from the agent. Four studios are interested in the script and there's a bidding war. Holy sh*t! We're not talking Shane Black numbers – if you don't know the name IMDB him – but I would probably have to bartend for 160 years to make the kind of money being bandied about. That night, I gave up a rather promising mixology career – I still shudder at the thought of making another mojito – and officially became a professional screenwriter.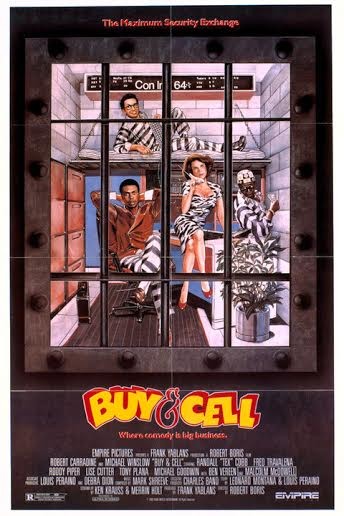 The movie that literally almost killed me

Great, huh? Not so fast. Here's where the mob part comes in. I told my director friend the incredible news – he would at least get a story credit and a fat AP check. But then he told me something that was going to end my Hollywood career before it even started. The idea for the screenplay – he had shown me a 10 page treatment – was not his.
WTF?! Whose idea was it? He admitted it was the producer who bankrolled his horror films that had come up with it. Okay, so that guy will get the story credit instead.
But there was just one problem. The producer had another job. His day job, so to speak. He was an underboss in one of the biggest crime families on the East Coast who just happened to moonlight as a Hollywood financier/producer. He was also currently under indictment for racketeering and the prime suspect in a triple murder.

Quicker than you could say "Tony Soprano," my budding screenwriting career was about to Fade to Black. The mob guy owned the underlying rights and no self-respecting studio (another oxymoron?) is going to sign a deal with a mafia boss. Of course we could lie to the studio and say it was the director's idea but neither one of us wanted to sleep with the fishes – I did mention the murder allegations, didn't I?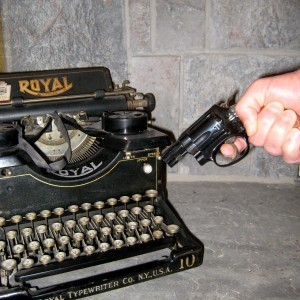 Bullets over Hollywood

Well, as I was sitting home in my tiny studio figuring out how to get my bartending job back (and making sure all the windows were locked), fate intervened. That is if you can call fate a well-known Hollywood talent agent. He was one of the top guys at the company that was negotiating my now stillborn contract. Turns out he grew up on the mean streets of Philly and was a childhood friend of the mob boss. (I'm pretty sure they didn't spend their youth like I did playing Strat -O-Matic baseball.) The agent called his one-time buddy and the gangster/producer came to LA for a meeting.
The studio made him an offer he couldn't refuse – a story and producer credit - and half my points. I agreed to the deal - half of something is better than all of nothing, and I especially didn't want to wake up sleeping next to a horse head.
I had officially sold my first script! A real Hollywood happy ending! But as Yogi once aptly said, "It ain't over 'til it's over." I did the inevitable rewrites on the screenplay and quickly learned some other snazzy showbiz terms like "development hell" and "turnaround". Along the way, I also found out that there were some players in Hollywood that make mobsters seem like pussycats in comparison.
The movie eventually got made. However, the gangster/producer was unfortunately unable to attend the premiere because of a prior commitment - by that time, he was serving 20 years to life.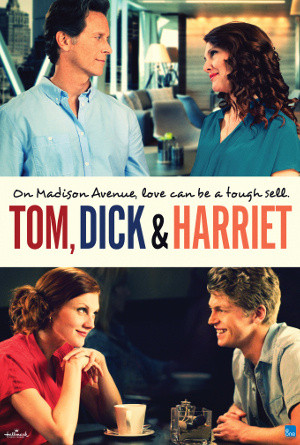 A more recent and less life threatening movie I wrote

I guess if there's a moral to any of this, it's never give up on your dream (unless you can't hit a 95 mph fastball.) No matter how many curves are thrown at you along the way, you have to hang in there. Someone once said a professional writer is an amateur who didn't quit. Remember, it only takes one yes. And if somebody tells you he has a great idea for a screenplay, check first to see if he knows anyone in the mob.


---
Like this blog post? Please share it on social media (Facebook, Twitter, LinkedIn, email etc) by using our shiny new social media buttons at the top of the blog. Or post to your personal blog and anywhere else you feel appropriate. Thank you.
As always, Ken is available for questions and remarks in the Comments section below...