On set last week with Ben Stiller
You've got big dreams to be an actor.
You do bit parts here and there until one day, an opportunity arises that could take you from EXTRA to EXTRAORDINARY.
Unless, of course, you let your ego get in the way and pull crap that blows up in your face.
Last week, I spent a few days on the set of 'Escape from Dannemora', an 8-part Showtime miniseries directed by Ben Stiller. It stars Patricia Arquette, Paul Dano, and Benecio del Toro.
First of all, DAMN.
That's a lot of celebrity in one space.
For me, it was a really big deal. I landed a principal role. So not only will my mug be on TV for a total of 3 to 4 seconds (which thrills the hell out of me!), I am now SAG eligible and I couldn't be happier.
WOO HOO!
I am so grateful that the casting director gave me this opportunity. Beyond grateful. And really, no matter what role we land or gig we crew, grateful is always what should be.
Asshole is NOT.
After spending a few days in Plattsburg, New York working with an incredible band of fellow creatives, I learned how not to land a part in a major production. If you don't ever want to be in one, keep reading...
1) Don't Show Up For the Audition
If you're an actor, I'm willing to bet you've jumped over fiery hoops and leaped tall buildings in a single bound to make an audition.
Or not.
I drove 4 ½ hours to this one. I waited 9 ½ to be seen. Not kidding. Having been on a few cattle call auditions before, I was smart enough to pack a lunch. And a book. And some headphones.
After waiting all those hours, I spent a total of four minutes with the casting director. That was it. When it was over, I promptly got back in my car and drove 4 ½ hours home.
The day after the shoot I ran into a guy I saw on set who was an extra.
"Man, you're so lucky you got a principal role. I would have loved to land one. Did you go to the audition?"
Me: *blink, blink* "Well of course I went to the audition. That's how this works."
He told me didn't "feel like making the drive," so he emailed his resume and headshot instead. (Yes, this was an option.)
I wanted to push him in the nearest mud puddle and say, "You're calling me lucky? I got that part because I waited in the herd, dude. I did my time. I showed up. Now get up and get me a latte and some cheese, post haste."
But I didn't.
Instead, I smiled and moved along.
If you want a bigger role but you decide you can't find the time to get to the audition, find the time anyway. Casting directors want to see you. Smell you. Hear you.
Also, if you don't want to get pushed in a mud puddle, don't tell someone who invested 18 hours in an audition that they're "lucky" they got a part. That's a major infraction that could cost you your ear, too, Van Gogh style.
2) Tell Them to Call You If They Need You
I've been to a zillion auditions, and the one in Plattsburg was, by far, my favorite.
As I stood in line to turn in my resume, I heard one guy say to a production assistant, "Listen, I'm gonna go get something to eat. I don't feel like waiting here. If you want me to read for you, just call me and I'll come back."
She had no words.
For the record, over 1000 people auditioned for extra and principal roles that day. This guy clearly didn't think he needed to wait like the rest of us.
He didn't get a part.
3) Ask the Production Company to Pay Your Bills
They packed all of us eager actors into a beautiful theatre in Plattsburg. Chunk by chunk, they moved us from one area of the theatre to another so that we could be seen by the casting team in the order in which we showed up.
At one point, the casting director took the mike to thank us for our patience and explain the process of the audition for those who just came in.
She ended her spiel with, "Does anyone have any questions?"
One lady stood up and said, "Yeah. Are you gonna feed us and pay for our dinner tonight? And if we get cast, will you pay for our gas and hotel room?"
She was so patient. She said, "Why don't we see if you are cast, first? And as far as dinner, I'm going to eat a salad with my hands. I don't have a fork, so I probably will end up eating it with my hands. How you choose to eat is up to you."
And then she left the stage.
4) Act Like You and the Director are BFF's
The director of the mini series is Ben Stiller. Now I realize he's the genius behind "Zoolander" and "Tropic Thunder" and was funny as hell in "Something About Mary," but he is still very human. He puts his pants on one leg at a time, just like the rest of us.
I also realize he has been bombarded by a million people on set who want to be his BFF and snag a picture with him.
(Like this one, which, for the record, the actor on my left asked him for. Naturally, I followed her, cuz, duh.)
He thanked us for being part of the production and said he liked upstate New York and blah, blah, blah, and then went on his merry way so he could eat a meal in peace.
We didn't chase him, we didn't shove scripts or movie ideas down his throat, and we didn't try to take pieces of his hair.
Later that day, one of the actors in our scene made it a point to let us know that his conversation with Mr. Stiller earlier that day was historic and monumental and now they're practically roommates.
I don't doubt that.
(Well, maybe I do.)
The point is, try not to attack the director and bother him or her with your "next big thing" script or any other bullshit. Be humble. Be kind. They're working, too. Just be chill, and if you feel the need to stare at them during dinner, do it from behind the tent when you think they're not looking.
Follow these suggestions carefully, and you will surely not be hired on a production anytime soon. Or, if you are hired and you do these silly, insane things, be prepared to not be invited back.
In love and laughter, here's to being humble and chasing your dream with integrity and intensity.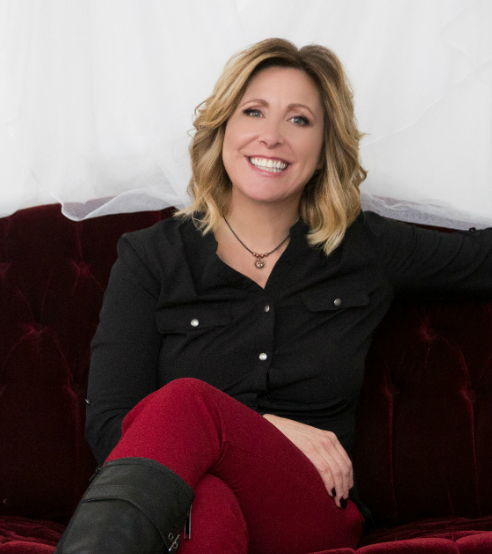 About Joleene Moody:
Today's post comes from Joleene Moody, a screenwriter, actor, and author based in upstate New York. Joleene is also a Stage 32 Content Curator.
(Which means if you have a post idea, you really should reach out to her. She's looking forward to hearing from you.)
Learn more about Joleene at: http://joleenemoody.com/
---
Like this blog post? Please share it on social media (Facebook, Twitter, LinkedIn, email etc) by using social media buttons at the top of the blog. Or post to your personal blog and anywhere else you feel appropriate. Thank you.
As always, we welcome thoughts and remarks on ANY of the content above in the Comments section below...