A few months back, still on a pandemic and recently moved to Atlanta, I had the crazy idea of self-producing my first short film. I did not know which script I was actually going to use, or the team and budget I needed for it, but with a new profile on Stage 32, and some debatable resourceful skills, I went for it! These are some tools I used from Stage 32, to help me along the way during the pre-production and production process.
The Diverse Lounges
I love how Stage 32 offers so many different topics in the lounges. When I saw the producing lounge, I felt intrigued right away! Knowing in my heart the answer but looking for reassurance, I made a post asking if making a short film is really worthwhile? I got so many great answers from members telling me about their experiences or perspectives.
That was the beginning of my curiosity and the increased motivation to continue the process. In these lounges, I was able to read other questions/ experiences people have posted about, and this gave me so many insights into what I was going to embark myself into.
The Cast and Crew of "Moving Forward"
The Writers' Room
Joining the writers' room at Stage 32 was one of the best decisions I made this year. There are so many perks about being part of this group, but the positivity and support of this group lead by the amazing Jason Mirch, is insane.
I truly enjoy my Wednesdays, learning more about screenwriting, pitching, and networking. Thank you to the writers' room for helping me build my confidence to write and the opportunity to meet like-minded writers.
During this time, I have met wonderful people but I would like to give a special mention to fellow Stage 32 member, Chaun Lee. I reached out to her when I found out she lived in Atlanta, and from that first DM on Stage 32 on she has been a confidant and collaborator in the development of my short film. She ended up being my director, and even acting in it!
Chaun Lee and I on set in Atlanta (with our sound guy Gerel!)
The DM's on the Site
Talking about DM's, well you already know I slid into Chaun's DM, but what you do not know is that after that post in the lounges about "is producing a short film really worthy?", a wonderful staff member of Stage 32, Kay Ross, reached out to me personally.
She gave me the kind offer of doing a zoom meeting so she can answer my questions about creating a short film. Kay literally went out of her way to help a stranger like me, and she did! Thank you so much Kay, for meeting me that morning and going through every single question I had. You were the last push for me to say I'll go for it.
Behind the Scenes of "Moving Forward"
The Informative Blogs
The blogs at Stage 32 are gems! Reading them actually brings me joy. There are so many insights in these blogs written by so many different people.
A couple of blogs that stood up for me and my process were "Use What You Have and Make Your Own Damn Movie!" by Victoria U. Bell and "Why is Pre- Production so important" by Mike Gasaway.
These are a recommended read to give your perspective and motivation so you can go and make that damn short film. Also, the blogs about the winners of the short films contest gave me the extra goal in this!
The Amazing Webinars
I am actually obsessed with these webinars, which by the way if you are part of the writers' room you get discounts on them, and for the months with five Wednesdays you get a free webinar! Once again, I love being part of the writers' room, but coming back to the topic, the vast variety of topics covered in the webinars helped me understand the process and gave me the tools I needed to confidently approach pre-production and production.
One of the webinars I enjoyed taking and recommend to anyone thinking about producing their first short is "The Art Of Pre-production - Plan Your Project The Right Way Before Starting Production" by Shane Stanley. Now, that I finished shooting my first short film, I know I will be using more webinars to educate myself better in the post-production process.
I did not intend to make this blog a commercial of Stage 32 if you think this is what it was. I'm this obsessed! and just truly thankful and I believe in paying forward.
Stage 32 really helped me in self-producing my first short film. Being an overthinker, this platform reassured me constantly I could do it. I didn't even cover the great consultation options Stage 32 offers. This platform has the tools for you to succeed, and we must take advantage of this. I'm so glad I came across this site and might be a stalker on it (like me) for many years to come.
Click Here to Watch an Interview with Mariannjely + Chaun!
About Mariannjely Marval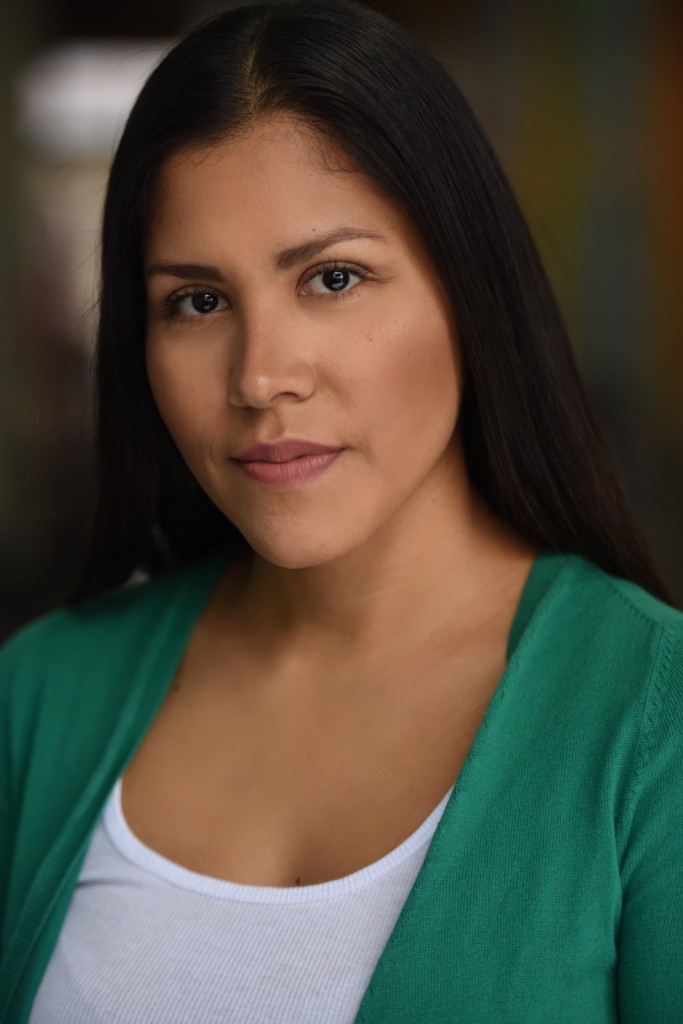 Mariannjely Marval is an emerging Latinx screenwriter, who focuses on unique female-driven stories, especially thrillers. Her first script A PERFECT MATCH was recently picked by Lifetime Network and it's on pre-production. Originally from Venezuela, with a background in Engineering and Business, she is ready to start doing what she always really wanted, Filmmaking. When she is not writing, she is taking care of her 4 rescue dogs, and about 200 bonsai trees.
You can connect with her on:
More Stage 32 Blogs by Mariannjely:
8 Upcoming Fellowships for Diverse Emerging Screenwriters
---
Let's hear your thoughts in the comments below!
Got an idea for a post? Or have you collaborated with Stage 32 members to create a project? We'd love to hear about it. Email Taylor at taylor@stage32.com and let's get your post published!

Please help support your fellow Stage 32ers by sharing this on social. Check out the social media buttons at the top to share on Instagram @stage32 , Twitter @stage32 , Facebook @stage32 , and LinkedIn @stage-32 .