It is no secret that writing a TV show, or an animated series is not an easy task, especially if your story takes place in a complex fantasy, historical or science fiction world. However, tabletop role-playing games can help you with that.
Right before we start, let me tell you a story. A few years ago, I started to develop an animated sci-fi series. I had the story and the characters, but despite all my efforts, the setting was still vague, and this made the writing difficult. The fact that I lacked experience back then did not help either. After a series of setbacks, I decided to take a break and spend more time developing my world and characters. As an avid gamer, I had the idea to adapt my work into a tabletop RPG.
Ultimately, this helped me create a solid and coherent universe and to even find an audience. As I write these lines, I am currently using my own tabletop RPG (which was also 100% crowdfunded) as a bible to develop a new animated TV series project. Now, let us look at how tabletop RPGs could help you with your own project!
What is a Tabletop RPG?
You can easily find a dozen definitions on the Internet, but for this article I will keep it short. It is simply a game where players play characters in a fictional world, narrated by another player called, most of the time, a game master. Dungeons & Dragons is certainly the most popular, but there are hundreds, if not thousands, of other tabletop RPGs. They cover all kinds of genres and universes, from fantasy to horror, historical or science fiction. Some can have a complex rules system, others are more narrative, while some tabletop RPGs can even be played solo or without a game master.
Long considered as a hobby within a niche market, tabletop RPGs have become more popular and mainstream in recent years. Thanks to shows like Community, Critical Role or Stranger Things, and even some celebrities who are active players. So, you can expect to hear much more about it in the future.
Similarities Between a Tabletop RPG and a TV Bible
TV bibles and tabletop RPGs share a lot in common. Both give information about the setting, characters, theme, and tone. The main differences are that a tabletop RPG has a different structure, rules, and use adventures instead of stories. However, these similarities can make the adaptation of a tabletop RPG into a TV show quite easy, compared to a novel or a comic book. The reverse is also possible, but that is another story.
Case Study: Star Wars RPG
Designed by Greg Costikyan and published by West End Games between 1987 and 1999, Star Wars: The Roleplaying Game was the first tabletop RPG set in the Star Wars universe. The game was well-received when it was released, but more importantly, it became THE reference library for the Expanded Universe (known today as Star Wars Legends). While the Expanded Universe started before it, the exceptional quality and consistency produced for the game helped other creators and writers to develop numerous novels, comic books, and video games. No TV show or animated series were produced at the time of the first game, but it is easy to see how Star Wars: The Roleplaying Game would have been very useful.
How Making a Tabletop RPG Can Help You with your Writing
There are two main reasons why you may want to create your own tabletop RPG. First, it can help you establish a homogeneous setting and create interesting characters, and even creatures if you plan on making a fantasy or space opera show. The other reason is that it can give you the opportunity to test your IP with an audience, and even gain some exposure. Now, I will not lie, creating a tabletop RPG can be complicated, especially if you never did it before, but I will summarize below some of the important steps of the creation process.
1. Defining your show/tabletop RPG
According to the story you want to tell with your show, you need to establish what your game is about. Is it a spy thriller where the main characters travel around the globe to stop an evil mastermind? Is it a fantasy setting where the characters fight monsters and try to save the kingdom? Is it a horror universe with sinister creatures lurking in the dark? You want the future players of the game to have similar goals and capacities as the characters of your show.
2. The setting
This is where you establish the lore of your world. It also includes the geography (like important locations), the non-player characters (that could even be major characters of the future show). Same thing if there is magic or any special technology important to your setting.
3. Development of adventures & testing
After that, you will need to write some adventures. They can be original or directly based on the story you want to tell with your show. Once, you are ready you will need to find some friends to test your setting and game. This can just be a story discussion based on what you have created so far – or you could play it as a game! This is an important step, because it will help you see if your world is solid and consistent.
4. Other steps
They are many other aspects (like rules, editing and publishing) in the making a tabletop RPG, and an entire article would not be enough to cover them all. Fortunately, you can easily find tons of resources and tools online to help you.
Conclusion
I hope this article will inspire you to discover more about tabletop RPGs, and perhaps even create your own one. Tabletop RPGs can be a fantastic creative tool and maybe take your writing in a new direction. I invite anyone who would like to know more to contact me here on Stage32. I am always happy to help other creators and to share my experience.
Games referenced in this article:
Star Wars: The Roleplaying Game
About Christian Nommay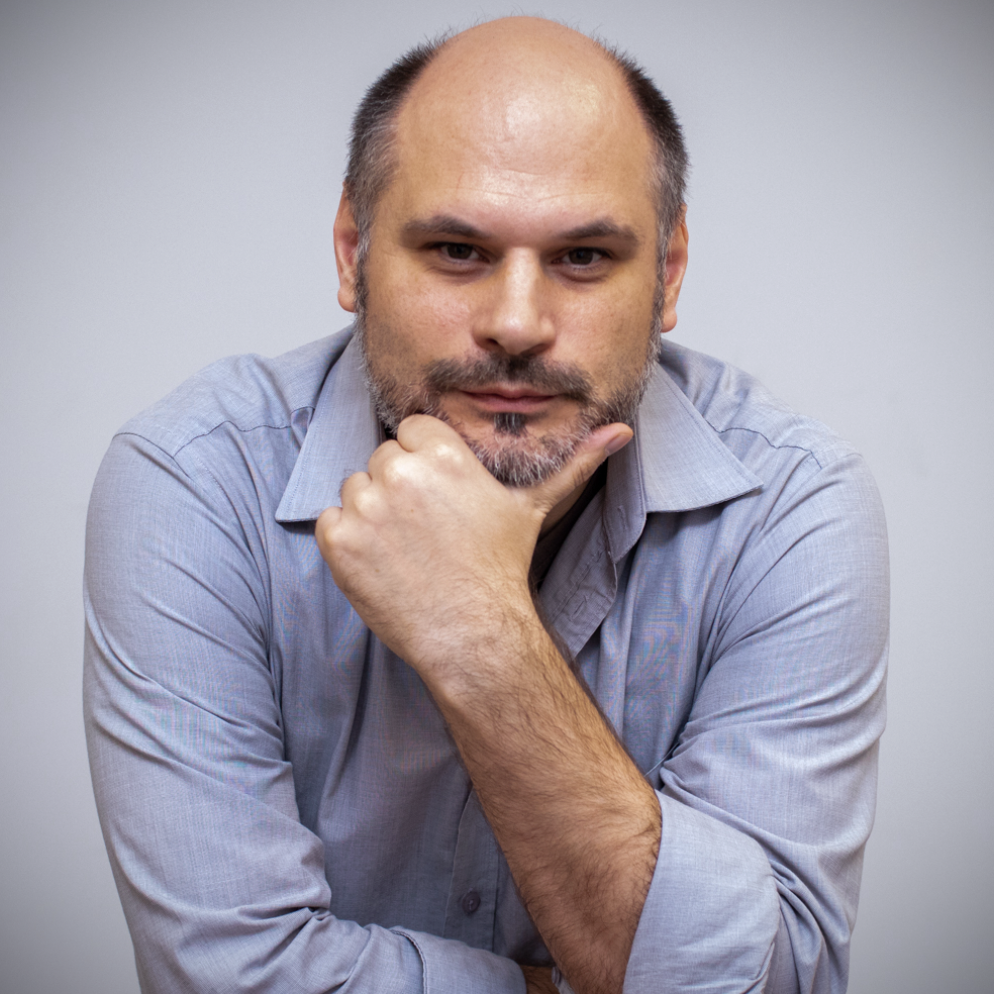 I am an author, screenwriter, and transmedia creator. Creative, curious, and versatile, I have developed many skills and expertise over the years in multimedia design, filmmaking, video editing, motion design, screenwriting, and even tabletop RPGs. I define myself as a storyteller and a problem solver as I approach each new project as a challenge and try to find new ways to tell compelling stories that resonate. I am particularly passionate about animation, fantasy, and science fiction.
I am also the founder of Knight Errant Media and the creator of the tabletop RPG and storyworld, Titan Effect.
---
Let's hear your thoughts in the comments below!
Got an idea for a post? Or have you collaborated with Stage 32 members to create a project? We'd love to hear about it. Email Taylor at taylor@stage32.com and let's get your post published!

Please help support your fellow Stage 32ers by sharing this on social. Check out the social media buttons at the top to share on Instagram @stage32 , Twitter @stage32 , Facebook @stage32 , and LinkedIn @stage-32 .