As a young actor starting out, having your name on IMDb is a strong step in establishing yourself in the business. It is not the be all and end all and in time it will happen. If you want to start building your resume on the mothership of all websites for actors, with a little bit of hard work, you can grow your resume on IMDb.
You can shoot a web series, a short film or a documentary with you as the narrator, oupload it to Vimeo or Youtube and then list it on IMDb as a short film. Here is a short film I created in one day - War Memorial. Look for ideas in short stories by well-known novelists (but be careful about copyright issues), look for stories in the newspaper and don't shy away from cartoons or children books for ideas.
A young actress here in New York, got her first TV credit by following her love for filming and entering her short film in a local film festival. "I participated in the 72-hour-shootout competition and the film I made, Untouched, became one of the finalists and was aired on television and is an official selection of the Asian American International Film Festival."
Any student film you work on is an opportunity to get an IMDb credit for yourself. You can even gain an IMDb credit by submitting an Instagram film to some of the major film festivals who are now holding Instagram short film competitions. The Toronto International Film Festival actually holds Instagram short film competitions that cannot be any longer than 60 seconds.
Create projects that inspire you and those projects will end up on IMDb. As Kalista says, "Follow your heart and make a film you love and your IMDb credits will follow."
Seven steps to add your first credit on IMDb
1. Grab your iPhone and shoot a short film of something that inspires you.
2. Upload it to Vimeo or Youtube or submit to a film festival. There are thousands of film festivals on line that you can submit to.
3. Then go to: https://contribute.imdb.com/updates?update=title
4. Select "Film", Select "Released and screened/available to the public", the year and choose "I am a member of cast and crew and then click" then click "Check for updates."
5. The next page will be all green and then click "Submit these updates"
6. Let a few days pass and then check back on IMDb for the credit to be listed.
7. Once you find the credit of your film on IMDb, go all the way to the bottom of the page click "Edit page" and add yourself to your new title as the writer, the producer and actor.
Note: Check if you are listed on IMDb first. They have many millions of credits in the database, so if you worked on a recent project, it's likely that it is listed and if so, go the IMDb search box at the top of the page, enter your name and click 'Go'.
"One has to take initiative in life to achieve what he or she wants"- Donald Johanson
Good luck and get to work!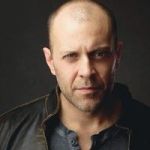 About Douglas Taurel:
Douglas Taurel loves working on stories that are a bit dark and dramatic. He is consistently drawn to playing characters that are intense, gritty and live on the harder side of life.
He has had the opportunity to work on many of NY's TV dramas like Mr. Robot, Blue Bloods, The Americans, The Following, Damages, Person of Interest, Nurse Jackie to just name a few and recently played a hit man Tom McCarthy's 'The Cobbler' starring Dustin Hoffman and Adam Sandler. He has also been fortunate enough to grace many of New York stages in many classic and dramatic plays and his favorite role Lee in 'True West'. Douglas had the opportunity to perform the play both in New York and Edinburgh Festival Fringe where, as a cast, they received a five star review and a strong review by the New York Times - "Douglas Taurel is a fine actor as George".
Douglas studied with Wynn Handman, his mentor and the foundation of his acting training. He has also had the incredible opportunity to study and work with some amazing artists; Alec Baldwin, Kathleen Turner, Marian Seldes and Edward Albee, to name just a few.
Taking on huge challenges is in his DNA. He boxed in college, ran marathons in New York and Philadelphia, ran with the bulls in Spain and climbed Mt. Kilimanjaro. Douglas is very fortunate to be the son of hispanic parents and was given the opportunity to live in South American and to learn how to speak fluent Spanish.
Douglas has recently produced and performed his solo show The American Soldier www.TheAmericanSoldierSoloshow.com which was nominated for an Amnesty International Award and received strong reviews in it's Off Broadway, The Huffington Post - "A flawless and powerful show", and earned four stars at the Edinburgh Festival Fringe 2015. He is performing his solo show throughout the Northeast and turning it in the south. The play is based on soldiers' letters from the American revolution through Afghanistan.
He is a contributor to Backstage.com and The Daily Actor. What is next for him is he just wrapped working on season two of Mr. Robot and a new video game by Rockstar.
Follow him at:
Twitter: @DouglasTaurel
IMDB: http://www.imdb.me/douglastaurel
www.DouglasTaurelActingBlog.com
---
Like this blog post? Please share it on social media (Facebook, Twitter, LinkedIn, email etc) by using social media buttons at the top of the blog. Or post to your personal blog and anywhere else you feel appropriate. Thank you.
As always, we welcome thoughts and remarks on ANY of the content above in the Comments section below...