Someone recently asked me if I'd ever lost a key cast or crew member during a shoot… and while telling the story, it occurred to me that it might be something worth sharing. After all, if you're like me, you work in indie film where, very often, we're flying by the seat of our pants and just trying to keep everything moving.
So. I was in early prep on my second feature film as a producer and was getting ready to head to Massachusetts for the shoot. I wasn't nervous about traveling to shoot in another state - my first film had shot entirely in Arizona though pretty much everyone on the film was from L.A. - but I knew that our ability to house cast and crew would be incredibly strained. My first feature, DAKOTA SKYE, was made, with rare exception, by our group of friends… meaning that people "bunked" up and did pretty much whatever we needed them to do to get that film shot.
This time, there was once again a group of people who knew each other from before that would be willing to make a few sacrifices for the sake of the project (like sharing rooms), but even with that, our intention was to carry the bulk of our cast and Department Heads from L.A. out to a small town just outside of Boston… that meant a lot of airfare and rooms.
It was my job as producer to figure out who we needed to take and who we could find locally, and very often, this is a tough decision as it can not only affect previously established friendships but the end result of your project as well!
Going into another state and picking up a local crew can be stressful for another reason: No matter how qualified your crew is, people take time to warm up to one another and to find a rhythm. In indie film (as many of you know), every second counts and, very often, it's worth it to have people on your crew who already have a shorthand from working together.
Despite those kind of concerns, one of the people I thought we could find locally was a First AD. The First, to put it mildly, is an extremely important person (as is his or her Key Second, Second Second and the people they select for their departmental support…) but, having worked in production for years, I also knew that it might be better if this person wasn't already a part of our crew. An outsider could ride the line between supportive, friendly, and forceful when necessary.
If you're not entirely sure what a First AD actually does, check out this article: http://www.filmindependent.org/blog/know-your-crew-the-first-ad/
If you don't care to read that because you're already reading this, then the following should give you a sense of the requirements:
Director John Frankenheimer said of a First AD: "The first assistant director is just so important that the choice of that person is critical to the movie."
Creativeskillset.org lists the following as things you must have/must be as a First:
be an authoritative team-leader and motivator

be an approachable team player

have exceptional organizational and time-management skills

plan ahead

trouble-shoot

pay close attention to detail

be an excellent communicator

have tact and diplomacy skills

routinely deal with problem or even crisis situations

prioritise tasks

multi-task

work long and often unsocial hours

be flexible

have a positive approach
I can, without a shadow of a doubt, guarantee you that J.J. Abrams would curl into a ball and weep if he couldn't have Tommy Gormley watching his back… the same goes for Chris Nolan with Nilo Otero, Steven Spielberg with Adam Somner, or Jim Cameron with Josh McLaglen. As a producer, the First AD is your total ally on set. The "keeper of the clock," as I like to say. He or she can make or break your film. The crew doesn't have to like this person, and in fact, the AD's job is often at odds with the creative process, but the crew does need to respect him or her and, if they've done their job right, they'll earn that respect.
After a bit of digging, I was able to find a well-respected local First in the Boston area who was willing to do our show for the rate I was able to offer despite the inherent difficulties of our project (I'll mention those in a bit) and the need for he and his team to be ready for anything. After several phone conversations, I was confident that he could lead the charge.
After running our first tech scout (which I wasn't able to be there for), and handling the early prep of our schedule, all reports came back that everyone felt as I did about this First AD. The greatest approval came from our director who would need to trust him implicitly. I was feeling pretty confident in the way that things were moving forward - which, of course, is usually when it all falls apart… but by this time, the money for the project had already dropped out once and my producing partners had found an individual to step in and keep us going… so if we could get over that hurdle, we could survive anything.
I was sitting in my office in California one day reviewing the schedule and staring at my luggage near the door, wondering if I'd forgotten anything when the AD called me. We'd been having daily and sometimes hourly calls, so I wasn't worried. I assumed it was one of his normal "state of the union" calls. He'd already been meeting with the director and going through the script. I was wrong. This wasn't his standard call. He had called to tell me his wife had served him with divorce papers and that he would no longer be able to do the film. At this point, we were several weeks out from the entire cast and crew converging in Massachusetts. NOW I WAS WORRIED.
When you get a call like that, your first instinct, as a human, is to tell him how sorry you are. It's a devastating blow for anyone personally… but then, seconds later, as a producer you realise you are now in an incredibly difficult position and the clock is ticking.
Not only would I have to find a qualified First, but whoever came in would have little time to revise anything or meet with the director for enough of that time to matter. In essence, he or she would inherit the schedule from the outgoing First and have to step onto a train already in motion. I'd also have to tell a first-time feature director that we would now have to replace one of his closest allies on the set just when he had grown comfortable with this person… to say nothing of having to manage interviews and compatibility checks with my director with just weeks to go until principal… The only upside, at that point, was that we hadn't started principal yet.
My first move, and yours too, should be to ask the outgoing First (or whomever is leaving your project) for recommendations - provided this person is leaving on good terms. That's exactly what I did. Then, after we hung up, I took a few minutes to collect my thoughts and come up with a couple of suggestions about how to move forward.
My first call was to the other producers. I told them what had happened and we discussed the various options of which, when it comes to losing a First, there are only a few. We briefly considered bumping up the Key 2nd, but ultimately opted for an entirely new team for reasons I'll get into below.
My second call was to my director. Finding out that someone you trust is leaving is difficult no matter the reason. Finding out there's no way to convince that person to stay is hard to hear. In a way, it was like I was telling the director the First AD was divorcing him - through no fault of his own.
He asked, as I had, if there were any way we could convince the First AD to stay on… and I knew there wasn't. One of the things I learned early on in my career was never to say "no" to a director. First of all, the word "no" has no meaning to a director… and second of all, as a producer, I understand that, as a friend once said, "no is just the start of a negotiation." At least in business. So we don't say "no." We say something like, "I'm going to try and get you 'X,' but if for some reason I can't get you 'X,' I'll bring you some options for 'Y' and 'Z,' and you'll be able to select the one that best fits your vision." So I told him that I felt, after my conversation with this First that it would be extremely unlikely that he would stay. I told him it was a personal matter and unrelated to our project, and finally, I told him that I would ask again if he would stay. Then I told him I'd be coming to him with options 'Y' and 'Z' for his consideration.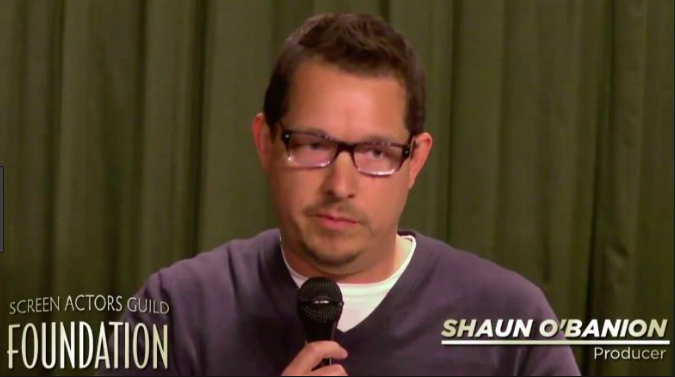 The director was nervous, of course. I spent the last part of our call convincing the director that we'd be alright no matter what, that we would still start the film on schedule, and that I would find a replacement who was well prepared and ready to step in immediately and get up to speed. It was easy to convince him because I knew I would do it. There simply was no other choice.
Next I began to reach out to various East Coast AD's and try to set up phone and Skype meetings. I also asked any Department Heads who had worked in New York or Boston before to recommend people. Though we didn't have much money, we were already prepared to house people, so if we needed to bring someone up from NY, we could.
When the outgoing AD finally sent me his list, it was a list of only first names (first as in "not last") and phone numbers, so I was unable to research anyone prior to the calls. In that situation, all you can go on is instinct and, in our case, the reality was that I simply didn't have time to check loads of references anyway (I didn't get an assistant until my next feature)!
Remember when I mentioned the inherent difficulties involved with this particular project? Well, here's where I mention that this project had a very particular nature in that we would be working with an actor with Down Syndrome in the lead role. This actor had never had more than a day-player role in a short film prior to this.
Though the director had assured everyone that things would work out, and those who had already met the actor felt secure, working with him would nonetheless require everyone on the production to function in a way that allowed the actor to relax, concentrate and perform in a way that made sense to him, even if it wasn't the traditional way of doing things. If, for example, he couldn't be counted on to hit specific marks every time, we'd simply have to adjust the way that we photographed a scene, rather than trying to get him to hit his marks precisely… but if that were the case, it might mean that we would require more takes just so the AC's could get the focus right. More takes = more time. More time means you might not make your days… and so we're back to the reality of needing an AD who can steer that ship in a way so that the director doesn't end up feeling compromised.
So. Back to that lost of first names. About four calls into the list I'm talking to a guy named Scott (again, no last name) and I'm telling him about our film, our director and how we were about to go into our last few weeks of prep. We're on about fifteen minutes when he stops me. "Wait," he says, "are you the Shaun that does the amazing Schwarzenegger impression?" (Side note: I do an amazing Arnold, among others). "Is this Shaun O'Banion?" he asked. Suddenly, it clicked. "Kirkley?," I asked.
I hadn't seen him in years, but when we were both pretty new to the business we had been P.A.'s together on CHARLIE'S ANGELS (the movie, not the series) and one smaller film. Once I knew who I was talking to, I asked maybe two more questions and then asked him to join the team. I told him he'd still need to talk to the director but that it was a formality - I knew the director would love him.
For me, as a producer, working with an AD as intelligent, funny and skilled as Scott Kirkley is a blessing. Knowing that he's keeping an eye on everything from safety, to schedule, to even making sure the director and cast are able to tell the story in the best way is a huge weight off of me both in prep and production.
I cannot impress on you enough the value of having a strong First.
So. If you ever find yourself in this position, first, take a deep breath. Wherever it happens in the process, and whatever department the person is in, you'll be ok. After all, if you're a producer, you live to problem-solve. Granted, if this person takes everyone in their respective department with them, you could be facing a shut-down which is deadly in indie film. Hopefully, it won't come to that.
Rule number one: Project calm and breathe. Talk to your crew and seek recommendations.
Look how calm Scott looks on the set of GIRLFRIEND (2010).
If the outgoing crew member is leaving on good terms due to unforeseen external circumstances, ask him or her for recommendations, too. Then start making calls.
Be straight up with the people you're calling and tell them exactly what's going on with your project. No point sugar coating.
Rule number two: Ask the right questions and make sure you're confident in the abilities of this new hire - particularly when he or she will be playing a game of catch up. I like to offer the crew of an individual who's leaving the opportunity to stay if they choose to, but this can be difficult because it ties the hands of the incoming department head if they accept the job, or you may be turned down by potential department heads because they won't take a job without their team. Of course the worst version of this is that someone comes in and just doesn't gel with the existing department.
Above all, remember this: things happen for a reason... and whatever the reason, you may end up with a guy like Scott who, in the end, pulled two days out of the schedule and wrapped principal early (saving our investor huge sums of money and earning himself the respect of everyone on the film).
Scott, the director and I recently finished another feature (THE AUTOMATIC HATE) together that played theatrically earlier this year and just landed on Netflix, iTunes, Amazon and other outlets, so in the end, it clearly worked out well.
By the way… On GIRLFRIEND, we also lost an actor the morning his scene was scheduled to shoot. The director turned to me that day and said, "you're gonna do it. Go to Costumes, hair and make-up, get the sides and learn the lines." Consequently, I appear in the film as a guy bartering with Shannon (Westworld, Raising Hope) Woodward at a garage sale.
I've lost a lot of weight since then. ; )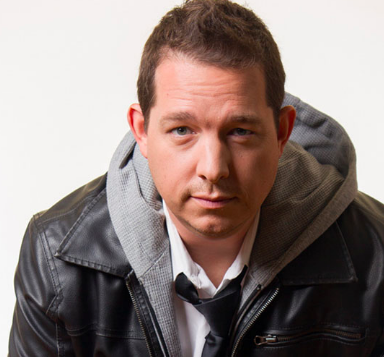 About Shaun O'Banion
Shaun O'Banion was drawn to the film business from an early age and got his first film industry job as a set P.A. on the Steven Spielberg series "SeaQuest DSV" after sneaking onto the Universal lot for three months and asking for jobs.
From there, he segued to features (again after sneaking onto a set - this time a James Cameron production) and began to work his way up – first as a Production Assistant, Assistant Director and later, as an assistant to actors such as Academy Award-winner Christopher Walken, Ben Stiller, Courteney Cox and David Arquette and acclaimed filmmakers Joe Wright, Judd Apatow and Academy Award Nominee Peter Hedges.
His first film as a producer was released in 2008 by E1 Entertainment. That film, DAKOTA SKYE, remained in the Top 100 on Netflix for 5 years and has become a cult hit among teens, a regular topic on social networking sites like Twitter and Tumblr and has aired on Showtime, The Movie Channel, ComCast, Time Warner Cable and Hulu.
His second film, GIRLFRIEND, stars Shannon Woodward (HBO's upcoming series Westworld, Fox TV's Raising Hope), Jackson Rathbone (THE TWILIGHT SAGA) and Golden Globe Nominee Amanda Plummer (THE HUNGER GAMES: CATCHING FIRE, PULP FICTION) and newcomer Evan Sneider. The film premiered at the Toronto International Film Festival in 2010 and was one of 13 films to sell to a distributor in the first week of the Festival. In 2011, Shaun and his fellow producers won an IFP Gotham Award for the film as well as a host of other awards both internationally and here in the U.S.
His latest film, THE AUTOMATIC HATE, stars Joseph Cross (LINCOLN, MILK), Adelaide Clemens (GATSBY, Sundance Channel series Rectify), Richard Schiff (HBO's Ballers, MAN OF STEEL), Deborah Ann Woll (Netlfix Original's Daredevil, HBO's True Blood) and Ricky Jay (HEIST, BOOGIE NIGHTS). The film made it's World Premiere at the 2015 SXSW Film Festival, won the Jury Award at the Mill Valley Film Festival, played at Busan in S. Korea and at the Seattle International Film Festival as well. The film will be released in N. America by Film Movement later this year.
A member of the Producers Guild of America, O'Banion has also produced national commercials for clients such as EA Sports, Pepsi, HIVE Lighting and Chevrolet. He has also produced two episodes of Day Off with Noah Abrams (featuring celebrity chef Tyler Florence and Skate legend Tony Hawk) for the Planes, Traines & Automobiles Network which airs on the web and on Delta Airlines with 200 million unique views a year, and a live event in Los Angeles for The White House, Office of First Lady Michelle Obama along with J.J. Abrams.
Shaun is also an accomplished public speaker and teacher, having taught filmmaking courses at the Ruth Asawa School of the Arts in San Francisco, California, SUNY Oneonta, New York, Metro-Arts High School in Phoenix, Arizona, and South Bay Adult School in Los Angeles, California. He has served on panels at the Firstglance Film Festival, Hollywood and as both panelist and moderator at Hells Half Mile Film and Music Festival in Bay City, Michigan. He was also recently a speaker on an accomplished panel of independent producers at SAG-AFTRA in Los Angeles.
With several projects in various stages solely under the Ravenwood Films banner encompassing the worlds of reality television, narrative tv and features as well as others he'll produce with partners like Broad Reach Films, he expects the next few years to be extremely busy.
---
Like this blog post? Please share it on social media (Facebook, Twitter, LinkedIn, email etc) by using social media buttons at the top of the blog. Or post to your personal blog and anywhere else you feel appropriate. Thank you.
As always, we welcome thoughts and remarks on ANY of the content above in the Comments section below...