As an artist, you live to express your creativity. You have a calling. You must transform your inner world into art. Through your art you bring to life stories of hope and love. You tell stories of defending and conquering. You make stories of redemption and justice be heard and seen.
You follow your heart and your passion. You dream big. You play big. But most of all, you feel you have something important to say. And there is only one language that can communicate the depth, richness, and complexity of what you have to say: the language of art.
The language of art can reach minds like no other language can. Only art can speak to our human struggles, hopes, battles, and dreams so fully and so eloquently. And that's why you're here... You want to communicate the unspeakable, to reach the unreachable, to bring the unseen into awareness.
At the same time, the world of arts and entertainment is full of unpredictability and uncertainty. The great unknown is a normal part of your life. Perhaps you are successful now, but you don't know what's next. Maybe you've had your fair share of wins, but still feel like you're not quite where you want to be. Or perhaps you're still on your way to developing your career, wondering if you have "what it takes."

Wherever you are on this journey, you know you are one among many skilled artists. The world of arts and entertainment is full of raw and amazing talent. Yes, you know it's a competitive field, yet you want to have your place in the world of creatives.
So how do you balance creating your art and facing the challenges that come with this career?
I'm not here to give you a recipe for success. Instead, I hope to offer you a way of living with emotional freedom. When you live with emotional freedom, you can feel more fulfilled as an artist and create possibilities for success.
Emotional freedom is what sustains you and keeps you feeling connected - to yourself, your art, and others. It enables you to express your unique voice, talents, skills, and stories. In the end, living a full life as an artist is about being in a genuine relationship with what really matters to you and your creativity.
It's true, it's not easy to be in that emotional freedom space while fighting your artistic career battles. But, you don't need to be there all the time. You just need enough time in this space, enjoying real emotional freedom.
What does emotional freedom mean for you the artist?
You may or may not be familiar with this idea of emotional freedom… Basically, it's your ability to be fully present with whatever you experience, moment-to-moment. It means you're not getting stuck, you're in a flow and engaged with your experiences.
You may feel self-doubts, but you can still act, write, sing, or shoot a scene. You continue your performance even if you make a mistake. Despite feeling fear at an audition, you can still be present and connect with your talent.
Here are some steps to help you stay grounded in your emotional freedom space:
1) Know How to Ride the Ebbs and Flows of Your Passion



Your passion for your art is a big part of your journey, but it's not the source of everything. Passion is the energy that moves you forward. It makes you spark and it steals others hearts.
Passion is contagious, but it's not a sustaining energy. When you face challenges - and the arts and entertainment world is filled with challenges - perseverance, discipline, and frustration toleration are what keep you on the journey.
You need to feel comfortable with the ebbs and flows of your passion and begin to respect its natural rhythm. Trusting that it comes and goes, you can let it naturally expand and contract. In times of ebb or contraction you get to be, rest, soak in your experiences. It's about being in a state of receiving and taking in. And then, when the time comes, your passion will naturally come to life and infuse your creative ideas in a deeply powerful way.
While you walk, crawl, dance, or fly with your passion remember it's the discipline, sustained effort, and ability to tolerate frustration that moves you forward.
2) Don't Turn Your Dreams into a Ghost Hunt


While you can't control the outcome, you can create your path and open doors. You can put yourself in the realm of possibilities.

While your dreams are important, you can get stuck in dreamland, overthinking or living in your fantasies rather than in reality. Knowing and being connected to your dreams is different than obsessing.
When you are connected to your dreams, you feel alive and engaged. It's that connection that holds your attention and directs your efforts so you can make your dreams a reality. Ruminating and obsessing about your dreams is not getting you anywhere - it's like hunting ghosts.
3) Honor

Y

our Challenging Feelings
No place challenges your emotions like the world of arts and entertainment. This is the world of big feelings. You're an artist after all. You are naturally drawn to live and express rich feelings. They are the raw material of your art.
But, sometimes, the feelings that help you create can also become too much to hold. While there are feelings of love, excitement, and joy, you are also at the front line when it comes to facing fears, doubts, rejection, and desperation. To live with emotional freedom is to know how to ride and use these feelings not only in you art, but also while navigating the industry.
You need to understand something very important when it comes to challenging feelings like fears, doubts, rejection, and desperation: often, these feelings operate in your unconscious. They control you from deep within your unconscious mind and make it challenging for you to work with them.
Your feelings are unavoidable. There's a difference between being controlled by big feelings and working with these feelings. When you learn to embrace emotional freedom you can allow your feelings to take you where you hope to be as an artist.
4) Believe in What You Create
Despite what others say about your art, you must believe in what you create. Yes, have confidence in your art.
This doesn't mean you reject or disrespect others feelings and opinions about your art. It doesn't mean that you may not work or collaborate with someone who feels differently about art. Nor does it mean that you won't negotiate changes in your art to fit the requirements of a prospective job.
It simply means that you stay deeply grounded and in touch with what you create. That trust allows you to navigate your career with emotional freedom.



Being confident in what you create is like going through your career challenges knowing that you have a solid anchor.
The challenges come and go, yet you and your art endure and prevail.

Improving in any of these areas can take you closer to leaving with emotional freedom. Being stuck in any of these areas can minimize your creative energy and your access to your talents and skills. When you are aware of your relationship to your passion, your dreams, your feelings, and your belief in yourself as an artist, you may be surprised by what you can accomplish.
Remember, emotional freedom is not a permanent state - and it doesn't have to be!
You just have to be in your emotional freedom space often enough and long enough to feel fulfilled and to creating new possibilities. Emotional freedom is something you can cultivate with conscious presence and practice.
One way to start cultivating emotional freedom is through mindfulness. Mindfulness helps you to be present and connected with your moment-to-moment experience. It helps you be aware of and in touch with your feelings. It expands your capacity to tolerate difficult emotions.
Connection and awareness give birth to emotional freedom and emotional freedom gives birth to great art!
If you struggle with anxiety, depression, addiction, or any other forms of emotional trauma, you don't need to face your struggles alone. Please seek professional help.
Other Stage 32 Posts By Mihaela:
On the Other Side of Perfectionism You'll Find True Creative Flow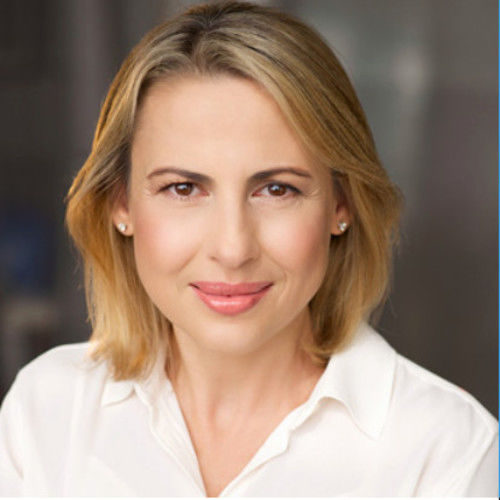 Mihaela Ivan Holtz is a psychotherapist working with creatives and performers in Los Angeles and says:

Many years ago I found myself in the therapy room with my first creative client. I was full of curiosity and excitement. Creatives have a special place in my heart. I can't imagine a world without art. My client, an extremely skilled creative, was very passionate and devoted to his art. But, he felt abused, unseen, not valued or rewarded for his work. His fears, anxiety, and self-doubts had taken over. My work is confidential, so I can't say much...

Fast-forward years later, my client was nominated for a big award. Really amazing! But, the nomination is not the big deal about this story. The fact that he was living with emotional integrity, pride, and working with people that he loved to work with is the big deal. Being seen, valued, and rewarded as an artist is the big deal. That client inspired me to continue working with creatives. And I continued seeing amazing breakthroughs in my creative clients.

Feeling moved by my clients' journeys, I started to write blogs. I wanted to help and inspire other creatives. After all, I've been a part of creatives' journeys of facing fears, insecurities, challenges, rejections, healing pain, and gaining emotional resilience. I've been there through setbacks and victories. Why wouldn't I share what I've learned?

So, I'm here at Stage 32 to share my knowledge with other creatives and performers.

Psychology and art are my two big passions. To me, Psychotherapy is an art and a science, at the same time. Just like an artist, I continually hone my skills. But, I also know when to let go of my skills so I can help my clients create their lives. Creating beautiful lives is an art. While continuing to write my blogs, I feel I'm becoming a writer myself. I have a few stories brewing in my mind... My creatives are inspiring me to express my creativity through writing. We're all here on a life journey to help, inspire, and become more through each other.

creativemindspsychotherapy.com
mihaelaivan@att.net
310-424-0292
---
Let's hear your thoughts in the comments below!
Got an idea for a post? Or have you collaborated with Stage 32 members to create a project? We'd love to hear about it. Email Joleene at joleene@stage32.com and let's get your post published!

Please help support your fellow Stage 32ers by sharing this on social. Check out the social media buttons at the top to share on Instagram @stage32online , Twitter @stage32 , Facebook @stage32 , and LinkedIn @stage32 .