What does it really take to break into voice acting? Can just anyone do it? If you're an actor, voice acting already comes easier to you than most people. That said, even actors have a bit of a learning curve when it comes to working exclusively with their voice. Discover 6 things you'll need to do before getting into voice-over to set yourself up for success.



1 - Explore Your Voice
The first couple things you'll do as a new voice actor is, get to know your voice and read as much as you can. That means learning about the art of voice acting and reading aloud to experiment with your voice.

Ever been in a play? Picture yourself sitting down in a large circle as the entire cast reads aloud through a show. Even though you're sitting and not physically 'acting it out,' the emotion behind the performance and timing of each line is vitally important. So it is with voice acting. One way to capture this experience is recording your voice and then listening back to get a better idea of how you sound to others. Active listening is an important skill that goes hand in hand with voice acting. Get a feel for the sort of work your voice may be suited to by reading from a variety of scripts. This will also help you to know what kind of demos you may want to record.
2 - Focus on Training
To succeed in today's marketplace as a freelance voice actor working from home, you'll need to be artistically skilled, know how to run a business, be able to record yourself, and possess modest editing skills.

However, like any other profession, developing your talent as a voice actor takes time and dedication. Before making a demo, seek instruction of some kind whether it be from a coach in your area or studying with a teacher remotely via Skype or phone. Attending workshops to learn a specific style of reading may also be of interest to you.
Something you'll find immediately useful is learning how to self-direct. You won't always have someone directing you and you will need to know how to make informed artistic choices on your own.


3 - Sound Believable
If you can believe it, one of the hardest parts of voice over is sounding like a "real" person! Speaking with authenticity, pacing yourself a little more slowly and delivering the script as if you are talking to a friend are all ways to come across as more trustworthy, approachable and relatable. The litmus test for any voice actor is believability.

Connecting with a given role, its audience, and the intended message is what makes a voice actor truly great. When your performance moves the audience in some way and connects with them on a deeper level, you have done your job as an actor. A lot of people think that it's the voice that matters most, but at the end of the day, it's believability and good communication skills that matters. Great voice actors are intentional about how they communicate. They know:

● Who they are (both themselves as a person and the role they're performing).
● What they're saying and why it matters.
● To whom they are speaking.
● How to best communicate that message in a meaningful way.
The late, great Don LaFontaine used to say that your voice is merely a vehicle for the words. You're not in the limelight, the words are. You may have a remarkable voice, but it is only when you know how to use it effectively that you can achieve excellence as a professional voice actor.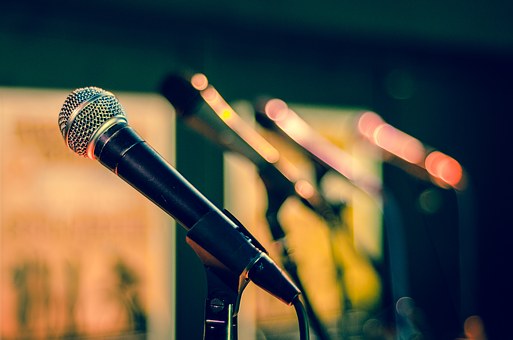 4 - Build an Affordable Home Recording Studio
For many, the idea of building a home studio can seem intimidating. However, your home studio doesn't need to break the bank or take months to set up.

Everyone from podcasters to professional voice actors have home studios, so there are hundreds of free resources out there describing the process and the basic, very affordable tech you'll need to get started. For example, if the term 'signal chain' is unfamiliar to you now, after some research you'll soon be well versed in what it means as you assemble your recording studio.

Also, understand that the quality of your audio depends greatly on the room, its acoustical treatment, your microphone, the mic cable and more. Trust me; it all counts toward your final sound (and there are some things you can't fix in the mix)! That said, the microphone you choose has a lot to do with how your voice will sound in the recording. This article can help you get to the heart of picking a mic, including which microphone is best for voice actors.
5 - Make a Demo (Reel)
Your demo is representative of what you can do for prospective clients, so you'll want to put your best foot forward.

For a demo, you can either write your own scripts or work with something that has already been crafted. The Public Domain is a great resource for finding narrative copy that you can read without running into copyright issues. Another resource that can be useful is: http://www.gutenberg.org/

There are also many how-to books on the market, as well as free online resources to help you get started and connect with people who can help.

Note: If you choose to work with an audio engineer or demo producer, make sure that what they have produced is something that you can reasonably replicate at home without their direction or production expertise. Your demo, although used to demonstrate what you can do vocally, also represents your business as a whole. You want the work you do at home to be able to stand shoulder to shoulder with your demo!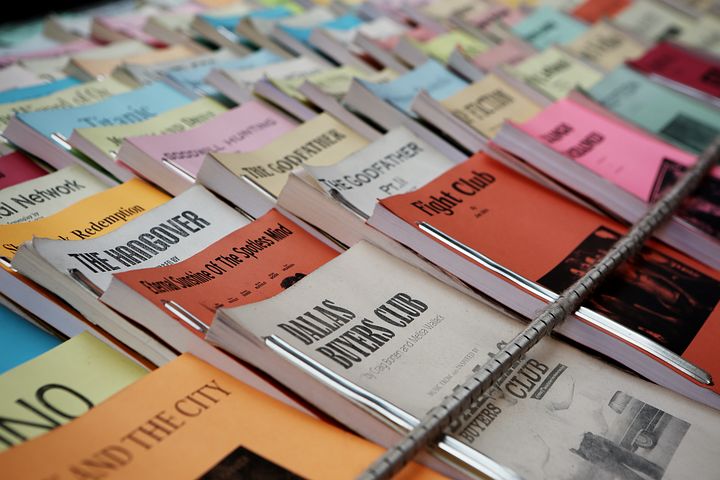 6 - Find Work
Once you have established your business, have a demo or two, and can record and edit audio with ease, you'll want to start telling the world about your voice. You'll also need to learn about auditioning and all that the process entails.

Thousands of voice actors rely on getting voice acting jobs online, be it via an online marketplace or a listing site. The most successful talent on these platforms are auditioning upwards of 30 or 40 times a day online. The key to getting work is auditioning regularly and for the roles that best suit you and your voice.

Wherever you choose to hang your hat, make sure that you are able to gain access to a steady stream of work opportunities. If you're not sure where you should go to create profiles, do a Google search or ask friends who are already into voice acting where they've found success.

Remember: no one casting site can be your sole source of work. Pick a few and see what works best for you.

Voice acting often supplements an acting career; it is a natural fit. When leading the life of an artist and storyteller, find as many expressions of your art as you can to complement your career goals and help you to thrive as a creative professional.


About Stephanie Ciccarelli
Co-founder and Chief Brand Officer at Voices.com, the world's biggest online marketplace connecting businesses and brands with professional voice talent.
Voices.com has been written about in The LA Times, New York Times, Forbes Magazine, Entrepreneur Magazine, and The Wall Street Journal.
A respected mentor and industry speaker, Stephanie is considered one of the most connected people in the industry and has been listed on the PROFIT Magazine 2013, 2015, and 2016 W100 lists, a ranking of Canada's top female entrepreneurs. Stephanie is also the author of Voice Acting for Dummies®.
AREAS OF EXPERTISE
• Branding & Identity
• Singing & Voice Acting
• Podcasting & Social Media
• Blogging & Creativity
SHORTLIST OF SPEAKING ENGAGEMENTS
• "Social Media: Get it Right to Grow," PROFIT & Chatelaine's W100 Idea Exchange
• "Creativity in the Workplace," Humber College's Women in Business Lunch & Learn
• "Degrees of Uncertainty," Western University Homecoming
• "How to Work with Voice Actors," Ontario Institute of Audio Recording Technology
• "90 second pitch series," Ontario Media Development Corporation (OMDC) Digital Dialogue Conference 2017
About Voices.com:
Voices.com is the industry-leading website that connects businesses with professional voice talent. Radio and television stations, advertising agencies, and Fortune 500 companies rely on the Voices.com marketplace to search for, audition, and hire voice talent.
---
Like this blog post? Please share it on social media (Facebook, Twitter, LinkedIn, email etc) by using social media buttons at the top of the blog. Or post to your personal blog and anywhere else you feel appropriate. Thank you.
As always, we welcome thoughts and remarks on ANY of the content above in the Comments section below...