Rob Margolies, the director of my last film 'Yes', likes to tease me by saying that I "hibernate" on my days off. He isn't wrong. There are so few days off in my life right now that I guess you can call what I do "hibernation." We started our festival journey in Los Angeles. We premiered the film 'Yes' (which I wrote, starred in, and co-produced) for the very first time on June 22nd, 2019 at the world-famous Chinese Theatre in Hollywood.
On the 23rd, I was on a long plane ride back to NYC in order to make it to our New York premiere on the 24th. And that was just the start of the festival season. I've had to jump from one city in Jersey to another city in Jersey the very next day, and then the day after that hop on a plane to Las Vegas for the Nevada premiere. A few days later I was off to Orlando for the Florida premiere and a few days after that I found myself in Buffalo for that premiere. Next up, I have to go to Syracuse and then back to Los Angeles within three days. The madness hardly ever ends. And here's a secret... I cannot sleep on the plane if my life depended on it. No amount of Ambien or Bloody Mary's work.
So, while Rob may call it "hibernation", I like to call the few days I have off in between festival dates "mental health days." I cannot tell you how important it is to take these days for yourself. Rest, relax, try not to think about your film, but watch television programming or other films that put you in a good mood. Sleep! Sleep as much as you possibly can! That is the only way I find I could wake up after my slight "hibernation" and get onto another plane.
These mental health days may feel selfish, but in the long run, you're not only doing them for you. You are also doing them for the good of your film. You want to be as rested and clearheaded as possible when you get to the next festival. You want to speak to the right people, articulate, answer all questions, network, and you can't be tired while doing any of that.
Step One: Do NOT Be Afraid to Be Selfish and Take Time for Yourself!
Your health needs it and your brain needs it. And your body definitely needs it.
Step Two: Stay on Budget so that You Don't Stress Yourself Out
If you are traveling to these independent film festivals, then your film's production company is probably not paying to fly you there and put you up in a hotel. There simply isn't enough money in independent film. If they are, then you are very lucky and you can skip this section.
When looking for a flight, don't be picky. Fly early in the morning or late at night on a redeye to save the most money. Sit in coach. It might be a bit uncomfortable for a few hours, but it will help your wallet a great deal. Try not to check a bag if you don't have to.
If the location is close enough to you, try taking a bus or Amtrak instead of a plane.
Lots of festivals get deals on hotels. Use those deals. Most of these hotels also offer complimentary breakfasts. Wake up early, take as much food as you can and save a bagel for lunch. This way you're only paying for one meal a day.
Try to focus on your screening and not sightseeing. If you want to go sightseeing, research ways to see the city for free or cheaply. Disney World is my favorite place on the planet and when I was at a screening in Orlando, there was no way I couldn't splurge just a bit and go to one of the parks. But instead of spending the whole day at all of the parks, I picked one park (The Magic Kingdom) and didn't enter until 6 PM, which saved me hundreds of dollars on admission. Of course, I wanted to be there longer, but I just didn't have the budget and I had to remind myself that I was there for business.
Also, your film might have done great and you might have won awards, but if you're paying for the trip yourself, remind yourself that the movie star money isn't there yet (even if the festival makes you feel like a movie star - trust me, I've been there). Don't be afraid to go eat at Denny's for dinner (get the chicken fried steak - you won't regret it!). One day, you'll be able to afford to eat at the Château Marmont, but not today.
Step Three: Don't Be a Hero
It's okay to send someone else from your film to represent you if you really can't make a screening.
I recently had a dilemma where we had a screening in Palm Springs, California AND Buffalo on the same day. I had already promised Buffalo I'd be there so I sent our amazing composer Greg to do a Q&A for the audience in Palm Springs. I let go of my vanity and put my whole trust in someone else on the project. He did an amazing job and the movie got beautiful feedback. Remember, you don't have to be at every single event! You can't be in two places at once. Just relax, it will work itself out and nobody will be mad at you for not being there.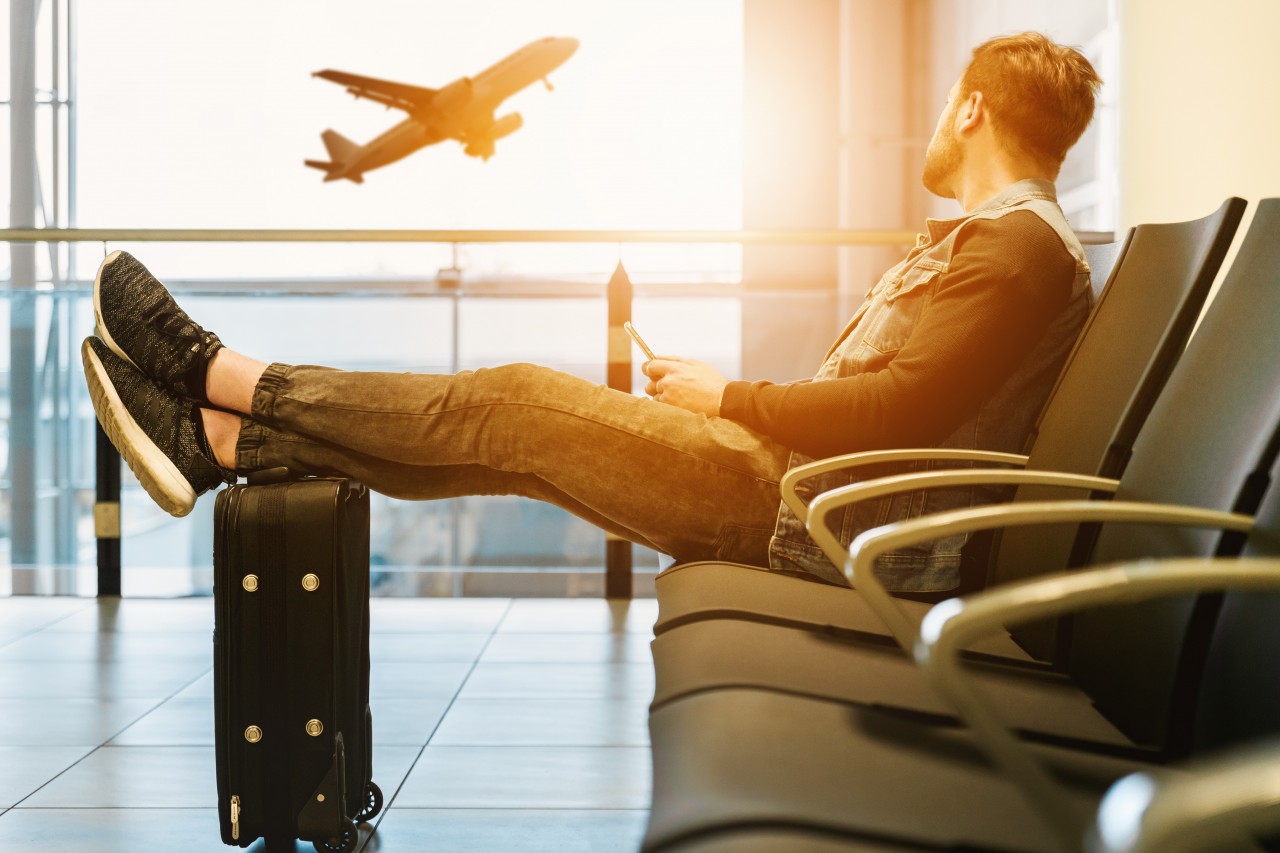 Step Four: Remind Yourself How Lucky You Are
Most people will never get the chance to go on this incredible journey.
This step is as simple as it sounds. Keep a positive mindset and remember that you are doing something so magical and so outside of the box. You don't get to do something this special every day so cherish every moment while it's here. You may be exhausted, but it is so unbelievably worth it. Seeing your work on the big screen alongside a packed audience is the most thrilling feeling in the entire world.
Step Five: Make Sure You Only Submit to Festivals that You Want to Be Accepted To
Make sure you submit to festivals that you believe are worthy of your film. That means festivals you've heard good things about, festivals that have positive reviews, festivals that friends have recommended to you, etc. There are the big ones like Sundance, Cannes, and Tribeca, but there are also many other smaller ones that are truly wonderful. My first experience with the festival scene was Dances With Films in Hollywood. We premiered at the famous Chinese Theatre and it was the perfect premiere for my particular film. That being said, there are many festivals out there that are a little shady and just looking to make a buck. You don't want to find yourself stuck in the middle of nowhere with people who don't know what they're doing. You and your film are worth more than that! Do the research! Spend the time before you spend the money!
And finally, just know that all of this advice is what works for me. It may not work for you, so feel free to tweak it as you see fit. Or it may work perfectly for you! Also, feel free to use any of these tactics no matter what business you're in. You don't just have to be in the arts in order to use these useful tips. Happy festival season and good luck! Now go take a nap!
---
Let's hear your thoughts in the comments below!
Got an idea for a post? Or have you collaborated with Stage 32 members to create a project? We'd love to hear about it. Email Taylor at taylor@stage32.com and let's get your post published!

Please help support your fellow Stage 32ers by sharing this on social. Check out the social media buttons at the top to share on Instagram @stage32online , Twitter @stage32 , Facebook @stage32 , and LinkedIn @stage32 .