We are living in interesting times. Our lives have been affected whether we choose to recognize it or not. This has been a time of forced isolation. The plans we had, no longer have the exact outcomes we were expecting. I myself went into an earlier retirement, mainly because my work at a senior medical center was too much of a concern for my wife.
The decision to leave my employment gave me one thing, time.
I found myself with time to write. Now I fully acknowledge that this Pandemic has been very tragic and many people have suffered from it's touch, but I have been offered opportunities which I do not think would have been open to me before the pandemic.
OPPORTUNITIES IN SPITE OF COVID
Before Covid, I was just beginning to think of myself as a writer. I participated in a number of Meetup groups for writers and theatre. I had become a writer in residence at the Actor Workout Studio in North Hollywood.
(Side note: How I became a writer in residence is an interesting story but I should save that for another time.)
I had a play "One Voice" produced on stage at the White Fire Theatre through the group Some Assembly Required LA. I became involved with the public access station in Torrance. They were slated to produce two of my short scripts "Come Back Wayne" and "That's What I Want". The Actor Workout Studio had accepted three of my scripts for their new video series project. I also had started to venture beyond Los Angeles and begun submitting my work to other theatre events in other states, such as The Derango Art Center's 10 Minute Play Festival. Then the Covid tsunami swept across the land and wiped all of these opportunities away. Or so I thought.
As I sat weak and weary pondering my "what do I do now" next move, there came an email from a friend. We had worked together in the Meetup Group out of Culver City "L.A. Play Readers." He, Henry Graham Murray, had directed my first video, "What Could Have Been". Henry, like me, was itching to do something creative. He had recently been involved with an online group he had found on Facebook, which had produced a reading using Zoom. He proposed to me that we should do a Zoom reading of one of my scripts.
Well here I was sitting at home, not allowed by my wife to go outside unless I donned a Haz-Mat Suit, I said sure. I wasn't doing anything else since all the theatres and groups had shut down and I no longer had a job. Henry's plan was that we would produce the reading on Zoom and then piggyback on one of the Facebook groups that had sprung up during the Pandemic. It seems there were writers and actors out there who needed an outlet for their work and they were all exploring Zoom as the platform to release their inner voice.
One of these groups is ISO(lated) COMPANY: Virtual Readings and Real Community, another is The Pandemic Players - A Playreading Group for Actors in Their Dream Roles. Along with our own Culver City Reading group, and my association with The Actors Workout Studio, we had a fairly large pool of actors to work with. Now most of you might know this, but generally the most difficult issue with shooting anything in L.A. is the "LOCATION". This was one advantage to the Zoom platform, no location issue, no permits needed. Another advantage is the ability to work with multiple actors without having to arrange for all of them to be in the same place at the same time. No issue with transportation, lodging, or Craft Services. Now Zoom does have its limitations but these can be worked around. It was a learning process that Henry and I both accepted as a challenge. The more we used the platform the more we found we could do with it. It is all a matter of working with what you have and the willingness to experiment.
WORKING WITH ZOOM IN ISOLATION
Our first Zoom production was one of my scripts "The Booth". We had several actors from L.A. but we also had one from Oregon and one from Washington State. Henry's plan was to have two rehearsals and then live stream the performance to Facebook. I took over the task of scheduling the rehearsals and performance to make them convenient for everyone. This took several email attempts but eventually it all worked out for everyone. I discovered I could step into the role of producer in the coordination of talent and resources. Rehearsals went very smoothly and being the writer and attending rehearsals made any necessary script changes incredibly easy. Even after Covid is over, I would suggest continuing with Zoom as a platform for the early stage of production, especially as a means for writers to fine tune their scripts.
I would like to say that our first production went off without any hitches, but unfortunately that was not true. The main issue was that we were live streaming to a Facebook group and our audience could not participate unless they had joined the group first. If you live stream it is best to do it though a page instead of a group, unless you want to only open it to the members of a group. All things considered though, Henry made the choice to do our second production by recording it on Zoom, editing it, uploading to YouTube, and then linking it in Facebook and announcing it to be viewed.
During this process we established a Facebook page, a Facebook group, and a YouTube channel, all under the name Playhouse 2020 Presents. There are now several of our productions on this page now and as long as Facebook remains viable they will always be there.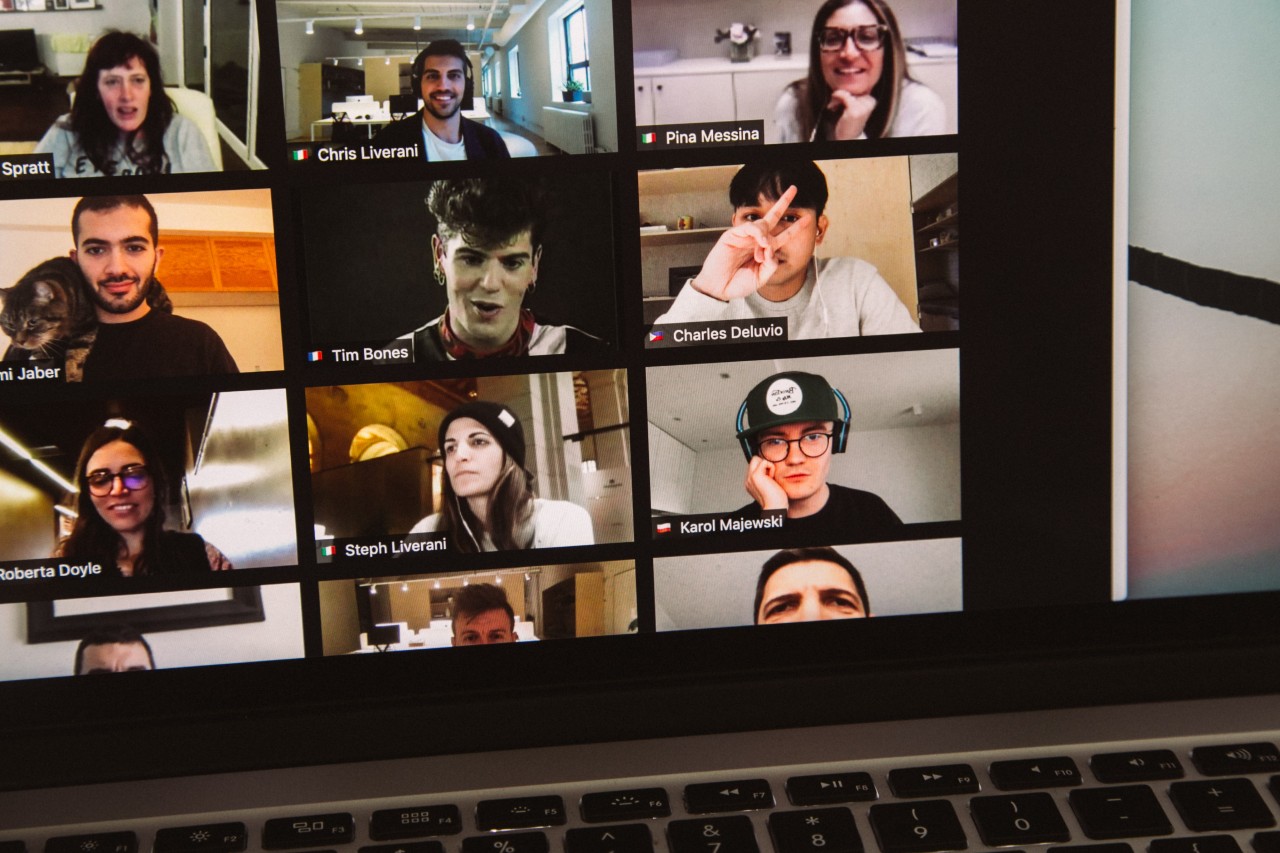 DRIVEN BY PASSION
During one of our Q&A after a filming, (We learned to do the discussion right after the final Zoom filming instead of trying to get everyone back for a separate taping for Q&A.), one of the actors Shon Wilson mentioned when she spoke to her friends during this time of Covid isolation, many told her they were bored and did not know what to do. All of her friends had some version of this state, all except her creative friends. It seems her creative friends were able to stay busy. I know why this is true. Creative people do what they do not because they want to but because they have to. Creatives are driven by their passions and no matter what we are faced with we will find a way to fulfill our art. We will take on any opportunity that presents itself.
As an example: during the Covid Pandemic the Durango Art Center's 10 Minute Play Festival did go on. It was presented virtually and the viewing audience could vote on their favorite play. Out of a one-hundred and fifty submission six plays were accepted. One of those was my play "The Booth". It was awarded the Judges Choice and if theatres ever open again, "The Booth" will be produced in Durango Colorado.
About Stephen Olson
I was mesmerized by television. If it was on, I was watching it. I was influenced by James Stewart and Humphrey Bogart. My mentors were Preston Sturges, John Houston, Akira Kurosawa, and Frank Capra. As long as my world was filled with six foot rabbits, Atticus Finch, and guardian angels, I was going to write.
Virtual Acting Resources from this Article:
Playhouse 2020 Presents: YouTube
Playhouse 2020 Presents: Facebook
---
Let's hear your thoughts in the comments below!
Got an idea for a post? Or have you collaborated with Stage 32 members to create a project? We'd love to hear about it. Email Taylor at taylor@stage32.com and let's get your post published!

Please help support your fellow Stage 32ers by sharing this on social. Check out the social media buttons at the top to share on Instagram @stage32online , Twitter @stage32 , Facebook @stage32 , and LinkedIn @stage-32 .