Be careful what you wish for in this life.
I grew up in the Pacific Northwest. I was born in Walla Walla, Washington and graduated from High School in Springfield, Oregon. All I wanted was to escape the infernal backwoods and small towns. Somehow I got it in my head that wanted to be a part of making movies.

Only I didn't have a video camera.

Those weren't a thing until late in my high school years and even then, they weren't so mobile. Also, my parents couldn't afford one. And don't get me started on the Internet, because at that time, it most definitely was not a thing.
Yet I wished for it all the same.The "Industry," "Show Business," Entertainment," the "Media," - or whatever term or phrase of the moment might be - is a lifestyle choice, NOT a career. I am well into the lifestyle of a professional film worker and often cannot fathom the life I lead.
As an Assistant Director in TV and Film, I've been a few places and seen a thing or two, working on some projects you may be familiar with. Not too bad for a bumpkin who barely graduated high school. The success, struggles, failures, and skill sets I've gained on this journey are vast, but the personal cost substantial. I intend on offering you a complete inside panorama of my professional, emotional, and, at times, spiritual trajectory through my thirty-nine-year adventure in Hollywood, starting in Springfield, Oregon.

I'm gonna give you all the highs and lows.
You may be in the honeymoon phase of your affair with filmmaking or looking for your first opportunity. My adventures have given me an uncommon perspective, and my intention behind these blog posts is to be as transparent as possible and share those perspectives with you. I want you to take in what I have learned while living in Los Angeles and traveling as a migrant filmworker.
I say migrant because working in the film business is often a migratory due to corporations following tax incentives around the world, which means I never know what state or country I will work in next. I often spend between six and nine months a year working on distant locations away from my family. Distant location work is not very glamorous, once we started having children, reality set in. There will be many subsequent posts where you will see the strain this lifestyle choice has put upon my loved ones.
A career in entertainment is a lifestyle choice, not a career.
Actually, my lifestyle is more like being a carnie with a good dental plan and a completely unpredictable off season. Thank God for the Director's Guild of America. (Maybe it is more like thank God I got into the DGA,I would probably still be doing this whether I was union or not, I love it that much, most of the time.)
On our tenth wedding anniversary over dinner, my wife and I calculated the number of months I had been physically absent from our home. Would you like to guess? TWENTY-SEVEN-MONTHS. Just over two years of the first ten were spent on a distant location. Obviously not straight in a row.

This drives home the point of difference between a career and lifestyle choice. Do you see the lack of glamor in all of this? Once the excitement of 'getting' to travel wears off and you realize the cost to your family and friends. It can become quite painful.
How Do I Get My Next Job?



There are no guarantees in Hollywood. Knowing this, my wife and I adopted an attitude of gratitude; a perspective that you will see interfused throughout our story and the way we raised our children. In post number four, I'll explain how this works in a way that shines a light on the importance of its application:
Always be grateful for every opportunity.

Be especially grateful when and IF you complete a project. (Again, there are no guarantees in Hollywood.)

Celebrate the end of each job and dive wholly into you life with family and friends until the next one comes.
Before our first child we enjoyed being DINC (double income, no children). Both of us worked in the entertainment business during the early 90's. Before I was in the DGA, my wife worked for Stewart Copeland, the former drummer of The Police. She managed his recording studio and helped him organize recording sessions for sound tracks he was composing.
The perks of this season of our lives will unfold chronologically in my posts, many of which ruined for me the experience simply buying a ticket to a concert. Once you are treated like a rock star it is hard to go back. This is also true of working as a filmmaker, especially on location. Though it may not be very glamorous, the fringe benefits and 'gravy' of opportunity, as it were, are very hard to live without once you begin to experience them.
What kind of perks, you ask? Oh, being invited to a space shuttle launch with security clearance. Or driving a tank over a weekend on a military base. Don't get me started on the number of things I have helped figure out how to burn or blow up, safely.
Learn From Your Experiences and Share Them



I am living proof that one can start a career outside of Hollywood.
You may appreciate hearing those stories. Each experience will contain what I hope to be discernable and applicable steps you can follow as you work toward your goal of getting a foot in the door, as it were, or that you may not feel alone if you experience some of the despair I have encountered.
No matter the size of the project or the tenure of working in this medium, once bitten by the bug we seem to have an innate ability (with a little distance from each experience) to forget the painful parts and only recall the functional and productive portions of the experience. Much like childbirth, filmmaking, no matter how painful, tormenting, or unpleasant it may seem at times, will always cull something beneficial with the right mindset.
For instance, maybe the project itself didn't turn out well, but the personal growth was off the charts. Perhaps the creative and intimate relationships forged were life-altering. Or maybe you agreed to fulfill a role you didn't really want to play just for the income or so the project could continue or be completed?
If I'm honest with you, that last sentence is what most of my career has been like. In 1992 I was invited to become a Production Assistant by a man who was just finishing his training as a PA and preparing to submit his days to the Director's Guild Of America to become a card-carrying DGA assistant director.

From 1988-1992 I worked in various capacities on the set as a dresser and in the art department. Becoming a PA or AD was not on my radar, nor would I have ever imagined myself capable of fulfilling the responsibility with the level of detail required to pull off what I have now been doing for so long. I'm wondering why?
My first motion picture experience was in 1980 as an extra on a movie called Personal Best. It was directed by Robert Towne and starred Scott Glenn and Mariel Hemingway. My second experience was in 1984. I was a teenager, and Rob Reiner cast me in Stand By Me as one of Keifer Sutherland's greaser buddies. (I'm the one you barely see, but I was there and credited, residuals and all.) I really believed after Stand By Me that a successful career as an actor would fall into my lap. What are the odds that a stoner from Oregon would get just one of these opportunities?
The complications of being cast in a pretty notable movie brought this punk rock outcast experiences that were both exhilarating and devastating. Nonetheless, I would not change a step of the road. I learned so much about myself and human nature, both good and bad.
Rebel Without a Clue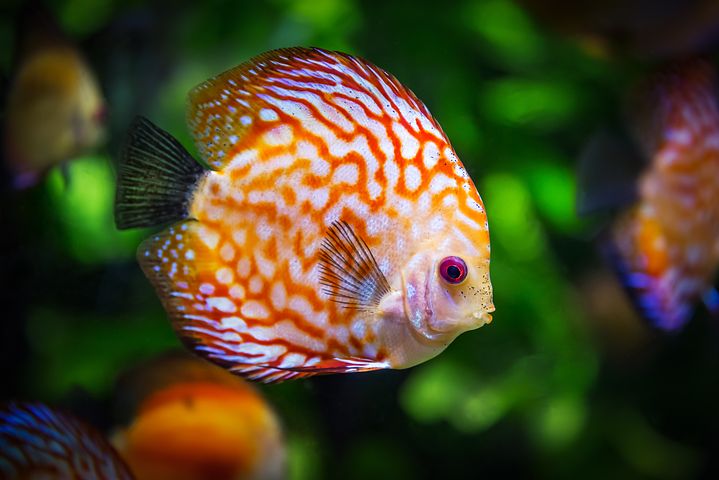 Wanting to experience more, I drove to Los Angeles in 1988 with $150 dollars in my pocket, a quarter ounce of pot, and a car full of what an eighteen-year-old thinks he needs to survive. I had NO clue.
My first job in Los Angeles was as a swing gang set dresser on The Fabulous Baker Boys directed by Steve Kloves. The film stars Michelle Pfeiffer, Jeff Bridges, and Beau Bridges. From there my journey to becoming a first Assistant Director included stints in grip, electrical, and the art department. I was above no job, even when I thought to myself, "What am I doing here?" For example, the commercials I worked on as a food stylist's assistant. What was that about? Or my experience as a cast driver for Tom Sizemore in his heyday.

WTF?

The processes and multiple life hacks learned helped me grow, and I am here to share them with you. That, and the sheer entertainment of a bumpkin kid from the Pacific Northwest learning to live in Los Angeles while climbing the ladder behind the scenes in Hollywood.
No doubt, I felt like a fish out of water.
These posts will include stories that I hope will both encourage and challenge you in a way that becomes pertinent to whatever your current phase of the journey is.
Please explore my IMDB page and ask thoughtful questions on specific projects that might bring aid to your own journey. And while I like to support where I can, I do not take script or concept submissions, nor am I here to make introductions to any of my colleagues, past or present. I am here to share what I have experienced, both good and not so good, in the hopes it will better prepare you for the sometimes tumultuous road ahead of as a migrant film worker, please post in the comments.
Stay tuned. I've got a lot more to share and I can't wait to guide and entertain you.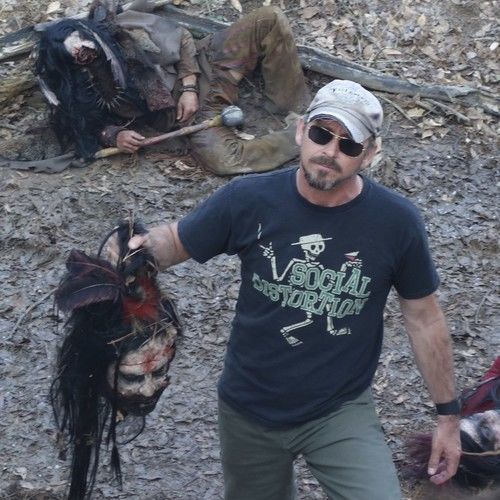 About Korey Pollard: With over thirty years of in-depth motion picture and television production strategy, management and delivery experience, Korey has certainly made (and continues to make) his mark on the industry. His proven attention to detail, problem-solving, collaborative leadership and critical thinking skills are evident in the projects he's invited to engage in. Some of these projects include: Ryan Murphy's Emmy award-winning 'Assassination of Gianni Versace' (FX), Emmy award-winning 'Monk' (USA Network), Seth MacFarlane's 'The Orville' (Fox),'9-1-1 What's Your Emergency' (Fox), 'Tom Clancy's Jack Ryan Series' (Amazon/Paramount). He also helped bring 'Grey's Anatomy' and 'Nashville' to life for ABC Studios, 'Deadwood' for HBO and 'House M.D.' and 'Life' for NBC.
Korey received early training and mentoring on films like: 'Stand By Me' (Columbia Pictures), 'The Fabulous Baker Boys' (20th Century Fox), 'Clear and Present Danger' (Paramount), "Waterworld' (Universal Pictures), 'And Starring Pancho Villa as Himself' (HBO) and 'Once Upon a Time in Mexico' (Columbia Pictures/Dimension Films) to name a few (complete list available on IMDB.com).
He remembers the incredible support and help that he was given and he strongly believes in giving back by teaching, mentoring and sharing his experiences with others, especially youth and future filmmakers. He sits on the advisory board of Greenhouse Collective, Lipscomb University's College of Entertainment and the Arts, Grand Rapid's Compass College of Cinematic Arts, and Belmont University's Motion Picture Program. He also speaks regularly at schools, workshops and other engagements across the nation.
Korey is a seasoned leader and a recognized central member of the film/tv community. With his well-honed skill set, Korey is combat-ready to galvanize the right future projects into existence.


---
Let's hear your thoughts in the comments below!
Got an idea for a post? Or have you collaborated with Stage 32 members to create a project? We'd love to hear about it. Email Joleene at joleene@stage32.com and let's get your post published!

Please help support your fellow Stage 32ers by sharing this on social. Check out the social media buttons at the top to share on Instagram @stage32online , Twitter @stage32 , Facebook @stage32 , and LinkedIn @stage32 .