Hello friends and fellow creatives!
First, allow me to apologize for not getting October's progress report out sooner. I will endeavor to do get these out consistently and on time so that you can get a better grasp on how your fellow writers are progressing using our pitching services.
The 30-day progress report is a run-down of the amount of pitch sessions, script reads, and meetings writers attained during the 30-day period using our online pitching and coverage/consult services. As with September's progress report, I won't be putting up the writer's names or script titles in respect of their privacy, but it's always nice to get some perspective by sitting back and taking a look at the numbers.
The following was taken over a 30-day period between October 1st - October 30th, 2016
In that period, Stage 32 Happy Writers hosted 34 online pitch sessions. Over this period, 11 sessions were held on weekdays, and 28 sessions were held on weekends. Saturday was the most popular day with both executives and writers. Executives for the month of October requested an average ONE script read per session.
In that same 30 day period, Stage 32 secured 50 script reads and 5 meetings, phone calls, and follow-up reads from executives across the industry for writers pitching through our service. Of the 50 scripts requested, 24 are still being read for consideration.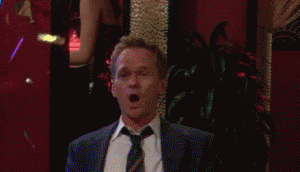 Congratulations to all the Stage 32 Happy Writers who landed script reads, meetings and phone calls with executives from The Weinstein Company, Art/Work Entertainment, FOX Digital, Nightshade Entertainment, Robert Cort Productions, Red Apollo Group, DMG Entertainment, Vanguard Films, Brillstein Entertainment Partners, Panay Films, Amasia Entertainment, Metric Talent & Literary Management, Tom Welling Productions, Ghost House Pictures, and independent Producers!
You could be next! Click here to check out our roster of upcoming pitch sessions!
A few notes:
Executives have 2-3 months to read the material they request from pitch sessions, which is why nearly half of the requested scripts are still being read.
The actual average was 1.4 scripts requested per session, but that's math being... mathy.
Mark Finley with Metric Talent & Literary Management requested the most scripts of any session in October, with 7 full scripts requested.
---
Like this blog post? Please share it on social media (Facebook, Twitter, LinkedIn, email etc) by using social media buttons at the top of the blog. Or post to your personal blog and anywhere else you feel appropriate. Thank you.
As always, we welcome thoughts and remarks on ANY of the content above in the Comments section below...