Over the past week and a half alone, we've had some really nice articles and blogs written about Stage 32 that we want to share. Check them out and see if you've been mentioned.
Thanks to Stage 32 member James DeRuvo who wrote a great article for Doddle about Stage 32. To read it, click here:
Thanks to our friends from the Land Down Under at Independent Film Magazine who wrote about the recent successes of some of Stage 32 Australian & New Zealand members. To read the article click here.
Grazie to La Voce di New York, an Italian publication which featured an article about Stage 32 member, Andrea Lodivochetti, highlighting his Stage 32 guest blog about working with Oscar winner Paolo Sorrentino. To read it click here.
A huge thank you to Stage 32 member, Marc Isaacs, who captured the true spirit of Stage 32 and our Introduce Yourself Weekend networking events on his fantastic blog, Acting Made Stupid Simple. To read it, click here.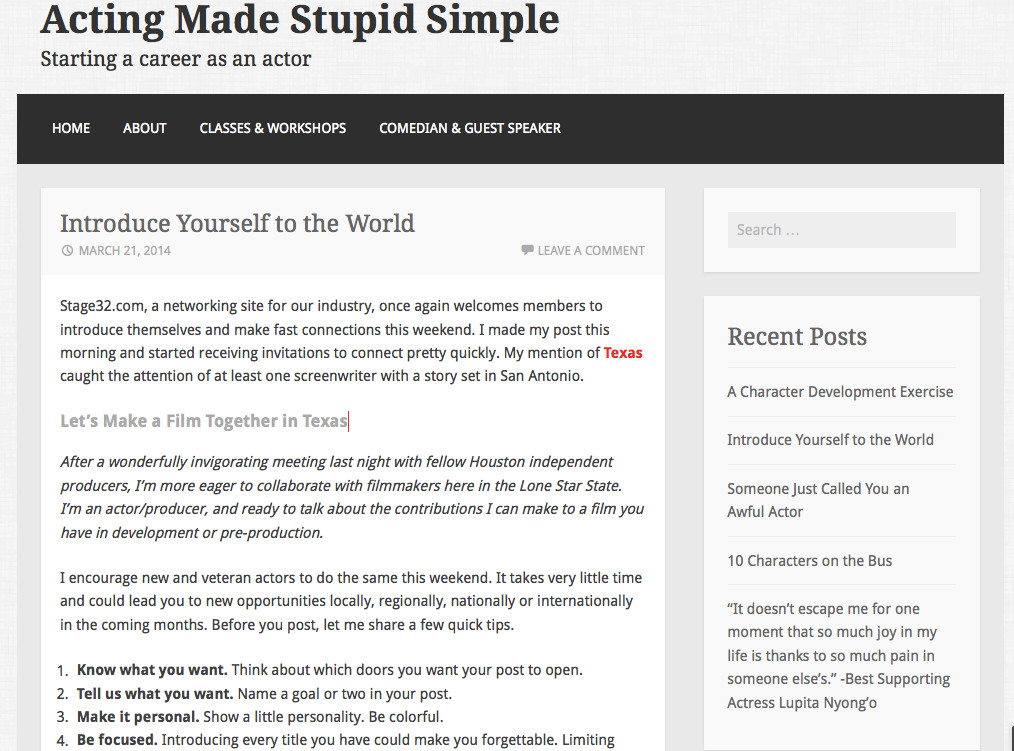 And finally, our Founder & CEO, RB, was down at SXSW mentoring last week and took some time to do a great interview with our friends at Film Festival Flix, check it out:
If you have a blog, host a podcast, write for a publication, know someone who writes for a publication, or if you have media contacts that should know about Stage 32, we ask that you please email press@stage32.com to speak with us about opportunities and/or to schedule an interview with our founder & CEO Richard Botto.
Thanks for reading and watching! Have a terrific day!
Stage 32 Staff