Last month in my post, When Your Dreams [In the Filmmaking World] Fade, I left you hanging with me barely keeping control of my bowels, frozen in panic as my short life flashed before my eyes upon hearing my homeroom teachers voice on the phone.
"Put your mother on the phone now," she barked a second time.
I dropped the phone on my bed and ran downstairs to my parents screaming, "Mrs. Rankin is on the phone!!!"
No matter how punk rock I try to be, I often have this reaction interiorly to anyone in authority.
My mother picked up the phone next to her, I turned around and ran back up the stairs to hang up the phone, only, I did not. I covered the receiver with my hand and listened.
"What kind of a mother allows her twelve-year-old to skip school and run around on a movie set unattended? Korey should be here getting an education, not roaming loose on a movie set unescorted doing God knows what," Mrs. Rankin clacked.
Her voice rattled me in class., It was even more disturbing to me on my own time and through the phone in my bedroom. I was positive the jig was up. There was no way I was going to be able to stay out of school and finish the week on set.


What My Mother Taught Me About Conflict



My mother, with tranquility and without raising her voice, answered the infuriated doctrinaire spewing venom through the telephone with:
"Mrs. Rankin, I appreciate your worry. But how I raise my boy is none of your business. In my opinion, this experience is education. Korey may never get to see anything like this again.
OR
This could be what he spends the rest of his life doing. I am not willing to deprive him of the opportunity. Thank you for your concern. Korey will be back in school next Monday, thank you."
Click.
The dial tone pulsed in my ear. I couldn't believe what had transpired. I was slap-happy and oddly encouraged by the preceding three minutes. How was it possible to go from the utter horror of losing the opportunity to work on the movie, again, to teeming with confidence, joy, and peace?
I finished out the week on Personal Best, but upon my return to school things were unquestionably awkward between Mrs. Rankin and me. For reasons I still don't understand, I was moved to another class. I honestly have no idea if it was because of this event or simply because I was an obnoxious kid.
Nonetheless, this was just one thing that started a series of learning experiences that would come from the set. Allow me to share with you ten things that took me 30 years to learn from my first movie job.


1)

How To Deal With Conflict
From my mother's example that day, I learned to remain calm in conflict and speak softly. Her pluck to talk to Mrs. Rankin that way instilled in me a confidence in handling conflict that still resonates in my professional life today.
All these years later and through writing these posts I am becoming aware of so many things I wish I could have comprehended, learned back then, or could have known before now.
But that's not how life works.
The beauty of someone like me having already traveled these roads, connected with others, and being mentored along the way, is that I can share my experience, strength, and hope with all of you. Some of you will undoubtedly benefit from my stories of struggle. This is the only intent of these posts.
Personal Best ending for the second time was no less painful than the first.


2) Grieving The End of Anything is Okay



The dread of a project ending never leaves me. Even on the most challenging projects, the finish is excruciating for me. I am only now learning the importance of acknowledging a form of grief at the end of every project and of the unnecessary baggage I still carry. The sadness, pain, and loss I felt immediately following Personal Best was hard to believe. I now realize there are bits of this lingering from every project.
3) No Matter How Successful or Enjoyable the Project, I Feel a Sense of Loss
I imagine my sense of loss is similar to what my friends who went to summer camp communicated about the end of their experiences. All of them would describe spending time with people they only see once a year at camp, feeling like they were best friends, and that the experience would never end. As the camp session would wind down, separation anxiety or dread of returning to the normalcy of boredom at home would kick in.
This sums up the emotions surrounding the end of every project for me.
Does it sound like I have a problem, or do you relate?


4) It's OK to Be Sad
When something ends, be sad, acknowledge it. Especially with those people you'll miss.
Mix my newfound grief with the mishmash of unvoiced emotions and my many shortcomings with the neediness of my addictive personality, and I end up with depression after each project. it is natural and I can expect it with any change.
Then comes anxiety over the future and what may or may not be coming next, also a natural part of the process.


5) What Do I Do With My Time When I'm Not Working?


It took me way too many years of living in deep insecurity over the future to learn the only way to combat this is by being of service and volunteering for things I am passionate about while working, but even more so when a project ends.
I used to think: "When I am successful I will do this or that or volunteer here or there." Then I realized being involved with service assuages fear, gives me a sense of commitment, and a schedule that keeps me from languishing as I wait for the phone to ring. I also find joy in helping others.
I enjoy it so much that I tend to over commit and that is a whole other thing you will see unfold on this journey together.
For me, things surrounding education for filmmakers (like volunteering on student shorts), alcohol and drug recovery, restorative justice, prison education, and post-release programs are my focus.
These are a few places I am involved with: Defy Ventures, ARC, The Greenhouse-Los Angeles, Hollywood Connect.
This is an ongoing journey of trial, error, and discovery.
It is imperative for me to not put all my eggs in one basket. If you can comprehend the depth at which I am sharing with you and connect with this concept of service, then you will know more acutely what your chosen lifestyle might bring and how important it is to lead a full life with many outside interests.
However, at this point you are more than likely only interested in:


6)

How Do I Get My Next Job?
Let me share with you what my father, the caterpillar engine support salesman from Springfield Oregon, taught me about getting my next gig in the movie business after Personal Best.
He told me to pull out the phone book (or use the Internet today), contact every company that produces video, and call them directly to ask what they are currently working on. Reaching out to film schools is a great way to gain experience, too.
I did it, and as crazy as this sounds, it worked. I scored a couple of Oregon Research Institute teen educational videos with Northwest Video as both a PA and an actor, if you can believe that.
Corporate and educational videos are a far cry from a major motion picture, but I was so pleased to see that if I applied myself, I could get some traction.
This is an important thing to learn.
Be proactive and hunt, from the beginning, and never let up.
Subscribe to The Production Weekly (It is worth every penny). I scour them weekly and make calls or send texts to past producers and people I have worked with when I see their names listed.
As I mentioned before, there is a fine line between a strictly professional work relationship and a friendship. Which also means to me there are different forms of networking appropriate for each.
7)

How Not To Network, In My Opinion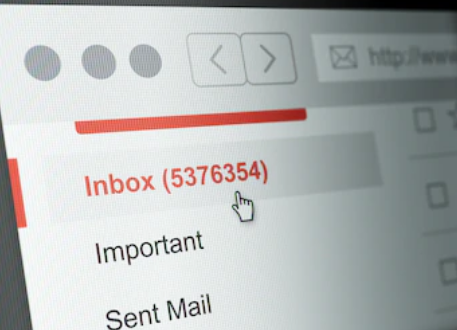 I'd like to start the networking conversation with a denunciation. Some people teach film professionals to do what I call a "spray and pray" email, this means they encourage you to compose a mass email to every person you have ever worked for alerting us all of your availability.
Many of these read like the worst holiday letter you can imagine, informing recipients of the things they have been up to with stabs at humor and a current resume attached. These emails are often signed with: "If you need anyone, please do not hesitate to contact me, I'd love to work with you again." Gag. I think I just threw up in my mouth a little.
I am bothered by this tactic and will promptly delete the email.
In my opinion, it is impersonal and reeks of desperation, not to mention laziness. For me, getting to know someone well enough to stay in touch because of time we shared or a friendship we created is far more meaningful than someone staying in touch just because they need work.
I will not reach out to you without us having established a more personal connection.Some people I know who don't keep in touch may be offended by this. Perhaps those people will think twice before sending me a "spray and pray" email.
I rarely come out and ask for a job. Often I will text a photo, quote, or memory to someone and open a dialogue letting them know they have been on my mind or something I saw reminded me of them. Many times this turns into an opportunity for either coffee, a meal or a job.


8)

Both Hollywood and Life Are a People Business
Be a good human.
9)

Be Wise Enough Not to Paint Your Red Flags, Green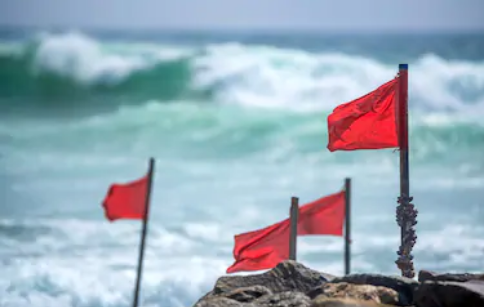 I am excellent at painting my red flags green, which means I am an incredibly resilient man and I can paint almost any negative situation into a positive. At fifty-years-old, I have had to learn how not to do this and how to say no to unhealthy, unproductive, or abusive work environments.
I hope you will learn earlier in your journey than I did how short life is, and how to draw a boundary and create a category called:
10)

Life Is Too Short
Learn to place bad experiences and toxic people in that category and not to cross back over that boundary if at all possible. I have learned this in messy and painful ways, some only recently. You will see many instances unfold in my stories of how I made poor choices out of fear.
Next month I will open with some thoughts on fear of financial insecurity and its effects on my family and me over the years. We will also get into the beginning of the life-altering experience of landing a role in Stand By Me.
A kindly reminder:
I do not take script or concept submissions, nor am I here to make introductions to any of my colleagues, past or present. I am here to share what I have experienced in the hopes it will better prepare you for the road ahead of you.
Stay tuned.


Other Stage 32 Posts by Korey Pollard:
Part #1 So You Want to Be in Pictures?
Part #2 Answering The Call, Your First Shot
Part #3 Hollywood is a Small Town, Even When You're Not There
Part #4 When Your Dreams [In the Filmmaking World] Fade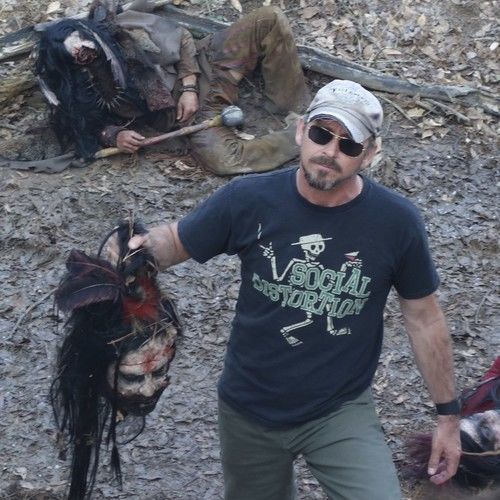 About Korey Pollard: With over thirty years of in-depth motion picture and television production strategy, management and delivery experience, Korey has certainly made (and continues to make) his mark on the industry. His proven attention to detail, problem-solving, collaborative leadership and critical thinking skills are evident in the projects he's invited to engage in. Some of these projects include: Ryan Murphy's Emmy award-winning 'Assassination of Gianni Versace' (FX), Emmy award-winning 'Monk' (USA Network), Seth MacFarlane's 'The Orville' (Fox),'9-1-1 What's Your Emergency' (Fox), 'Tom Clancy's Jack Ryan Series' (Amazon/Paramount). He also helped bring 'Grey's Anatomy' and 'Nashville' to life for ABC Studios, 'Deadwood' for HBO and 'House M.D.' and 'Life' for NBC.
Korey received early training and mentoring on films like: 'Stand By Me' (Columbia Pictures), 'The Fabulous Baker Boys' (20th Century Fox), 'Clear and Present Danger' (Paramount), "Waterworld' (Universal Pictures), 'And Starring Pancho Villa as Himself' (HBO) and 'Once Upon a Time in Mexico' (Columbia Pictures/Dimension Films) to name a few (complete list available on IMDB.com).
He remembers the incredible support and help that he was given and he strongly believes in giving back by teaching, mentoring and sharing his experiences with others, especially youth and future filmmakers. He sits on the advisory board of Greenhouse Collective, Lipscomb University's College of Entertainment and the Arts, Grand Rapid's Compass College of Cinematic Arts, and Belmont University's Motion Picture Program. He also speaks regularly at schools, workshops and other engagements across the nation.
Korey is a seasoned leader and a recognized central member of the film/tv community. With his well-honed skill set, Korey is combat-ready to galvanize the right future projects into existence.
---
Let's hear your thoughts in the comments below!
Got an idea for a post? Or have you collaborated with Stage 32 members to create a project? We'd love to hear about it. Email Joleene at joleene@stage32.com and let's get your post published!

Please help support your fellow Stage 32ers by sharing this on social. Check out the social media buttons at the top to share on Instagram @stage32online , Twitter @stage32 , Facebook @stage32 , and LinkedIn @stage32 .