We've all heard the myth about the starving artist. This is the myth that artists need to suffer for their art if they want respect as an artist. This crazy myth has been around for over 150 years and unfortunately many artists today still believe it. The myth started in 19th century Paris with a group of artists who lived passionately for their art, but also lived in poverty. The artists were nicknamed "the water drinkers" because they couldn't afford to drink wine.
Writer Henry Murger wrote about his life as a water drinker, surviving in an attic, but dreaming of becoming a working writer. He warned of the consequences of going down that path for too long. He never really got out of the starving artist's situation himself and died penniless.
His funeral attracted hundreds of luminaries from the worlds of art, theater, and literature, so he did attain respect as an artist. The interesting thing is that the monument that was built in his honor was paid for by crowdfunding. We tend to think of crowdfunding as a modern way of financially supporting artists, but it's been around for hundreds of years. If Murger had used this technique to fund his career, he might have been much more successful and avoided the path of poverty he ultimately went down.
The Artist's Dilemma
Whether you're a performing artist, fine artist, or literary artist, there is always the dilemma of working on your craft or paying bills. Unless you're independently wealthy and can afford to spend time on your art as a hobby, you have to keep the lights on. Do you go down the path of the starving artist and hope you'll make it one day or do you "get a real job"?
After all, it takes time, money, and energy to pursue your craft. There are plenty of actors, writers, musicians, dancers, painters, etc. who audition, write, play in a band, dance, and paint in their spare time, all while working a regular job to pay the bills. But it's exhausting. Not to mention it sucks the life out of creativity! What if there was a way to spend all of your time pursuing the artist's life while making good money at the same time? Developing your craft, perfecting your brand, and jumping ahead of your competition? There is. It's called…
Patronage
Patronage, or sponsorship, is financial support from a wealthy donor or group of donors, that allows you to spend all of your time working on your craft. It could come from a wealthy lover of the arts, the government, corporations, small businesses, foundations, or the general public. Some of the most famous artists in history had sponsors - Beethoven, Shakespeare, Michelangelo, Leonardo di Vinci, and Botticelli. A couple of examples of more modern patronage relationships would be the playwright Charles Mee and actress Eva Le Gallienne.
Charles Mee met his patron, Richard B. Fisher, and his wife Jeanne, at a summer vacation spot. Mee was making a living as a playwright, while Richard was making a fortune as a Wall Street tycoon. They kept in touch through the years and when Mee's income dropped, he wrote to Fisher to ask him about going into the playwriting business together. Fisher had a better idea. He told Mee he would be his patron so that he could spend full-time on his writing. He ended up as his patron for the rest of his life. Then his wife Jeanne took over after his death.
Eva Le Gallienne was a pioneer in the American Repertory Movement, a precursor to Off-Broadway. She was also an entrepreneur who produced and starred in her own productions with the help of her long-time patron Alice Delamar, a gold mining heiress. Along with her other patron Otto Kahn, she created America's first classical repertory theater.
Sources of Patronage
1. General Public
Crowdfunding has been around since the 1700s, but now it's become much easier. The Internet has opened up a whole new world for artists who want to get financial support for their projects. Instead of getting patronage from one wealthy lover of the arts, crowdfunding enables artists to get funding from multiple people.
Today there are over 1,000 crowdfunding platforms to choose from, from Kickstarter to Patron, and everything in between.
2. Corporations
Art has been intertwined with commerce for decades. Corporations have been buying art and sponsoring spokespeople for just as long. TV and radio announcers used to say "And now a word from our sponsor." Once radio became national, big corporate sponsors took over the programming. This is similar to getting the naming rights to a big event or college stadium.
It started as a single sponsor of a show, but that all changed when a savvy entrepreneur, Ida Baily Allen, decided to sell individual spots for her radio show. Now we usually see multiple sponsors of TV and radio shows.
3. Small Business Sponsors
I started my sponsorship career in NYC with a TV pilot. My boss left the office and told me to get sponsors for the show. I had no idea what I was doing, but naively put together a sponsorship package and started going door to door to get small businesses interested in investing in our show. It worked! We got enough small business sponsors together to put together a variety TV show with Saturday Night Live writers and several name celebrities for the first episode. I've been using this system to support my artistic endeavors ever since.
I believe small business sponsorship will be the next hot trend since crowdfunding. It was actually done during the Renaissance when small businesses hired artists to paint their shops, and perform in front of them to draw a crowd.
Today's artists are perfectly poised to tap into this goldmine of financing. In the US alone there are over 25 million small businesses. Artists who are able to treat their careers as an entrepreneur and raise funding themselves will have a strong competitive advantage, just like other successful and wealthy artists throughout history.
4. Foundations
One reason artists should pursue local and regional small business sponsorship is because most family foundations that support the arts tend to want to support local and regional artists. High tax rates on the wealthy after WWII spurred growth in the creation of foundations and trusts as tax shelters. This is good news for artists who are looking for grants to fund their careers.
Today most big corporations and high wealth families have foundations set up. Some support education and other issues, and others support the arts. Community foundations have now started a trend called "giving circles". This is where people in a community pool their money, time, talent and resources for the good of the community.
Grants are similar to sponsorship. Both allow you to spend more time on your craft and less time worrying about paying the bills. Neither of them have to be repaid, but you are still expected to produce as an artist and follow certain guidelines.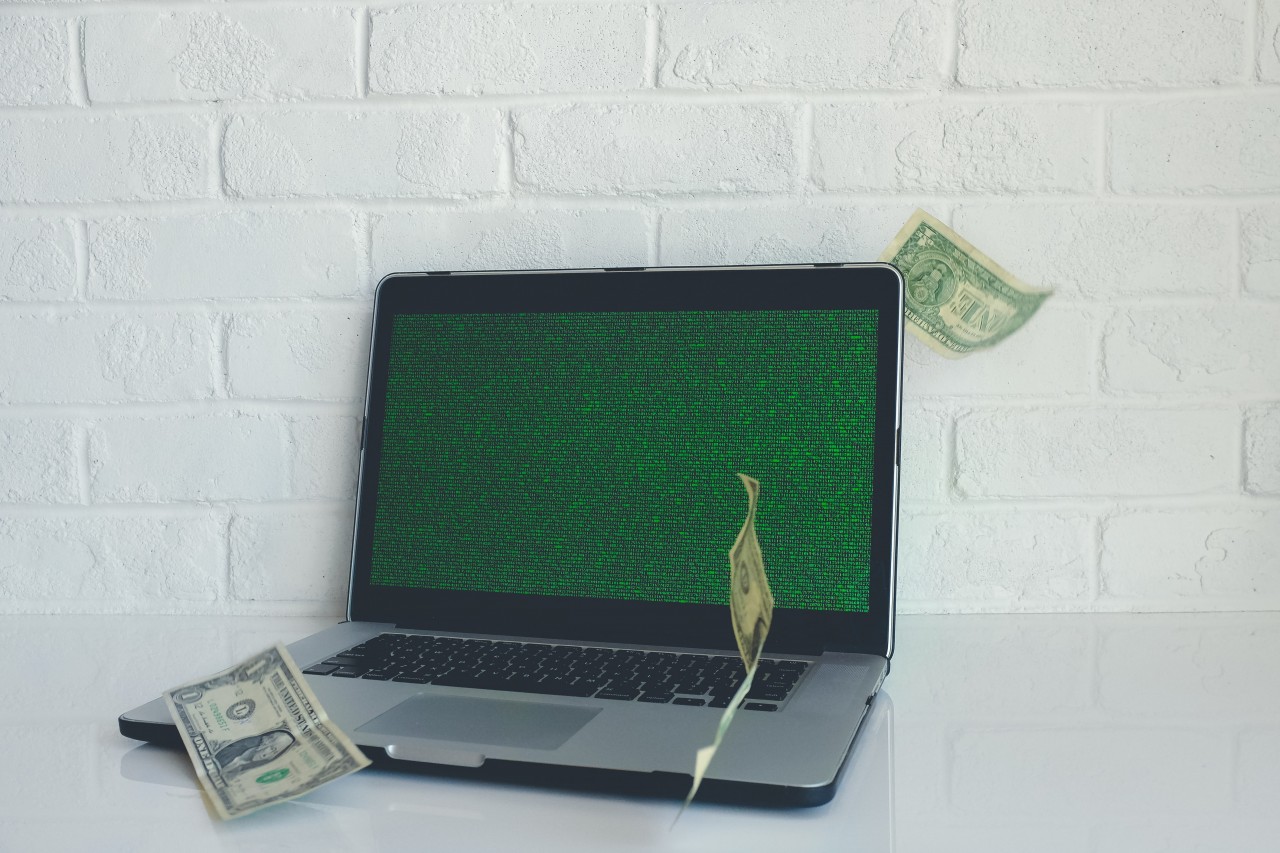 5. Government
Government-commissioned art has been around for thousands of years. The National Endowment for the Arts and the National Endowment for the Humanities was established in 1965. The purpose was to offer funding and support for projects that exhibited artistic excellence. This includes a wide range of artists.
Most grants go to large non-profits, and a small number of grants go to individual artists. It's easier to spread the money around when it goes to a large nonprofit because they can target more artists at once. The individual artists who get grant funding from the government are usually well known, established artists.
Patronage in the Future
The walls around the gatekeepers of every industry are coming down. No longer do artists have to hold their hands out and beg for work. Smart artists are learning how to create their own opportunities as I did with the TV pilot. I created the job of the newscaster in the show and cast myself in the role.
Shakespeare knew that by being the owner of the theater he would always have a job as an artist. Plus he made money renting it out to other artists. The savvy entrepreneurial artist of the future will be using sponsorship to create their own career path and will end up jumping ahead of artists who simply wait for others to give them a job.
Sponsorship is a multi-billion dollar industry that keeps growing every year, regardless of the economy. Isn't it time to get a piece of that pie?
About Julie Austin
Julie Austin is a former film development executive for an Academy award winning production company, and an executive with an international TV/film distribution company. She is the CEO of Indie Sponsor, an online marketplace for artists seeking small business sponsorship, and has worked with industry sponsors such as Project Runway, Time Warner and Media Services. Julie is the author of "From the King's Court to Kickstarter: Patronage in the Modern Era". Click here for a FREE video that explains more about small business artist sponsorship.
---
Let's hear your thoughts in the comments below!
Got an idea for a post? Or have you collaborated with Stage 32 members to create a project? We'd love to hear about it. Email Taylor at taylor@stage32.com and let's get your post published!

Please help support your fellow Stage 32ers by sharing this on social. Check out the social media buttons at the top to share on Instagram @stage32online , Twitter @stage32 , Facebook @stage32 , and LinkedIn @stage-32 .