If only I had a nickel for each time someone at a bar found out I was a writer and told me, "Hey, my life would make a great movie!"

I would be rich.

Everyone has a story. But so few take the time to write it down and show the due diligence to publish it.

That's why I'm here… to show you how to become a published author.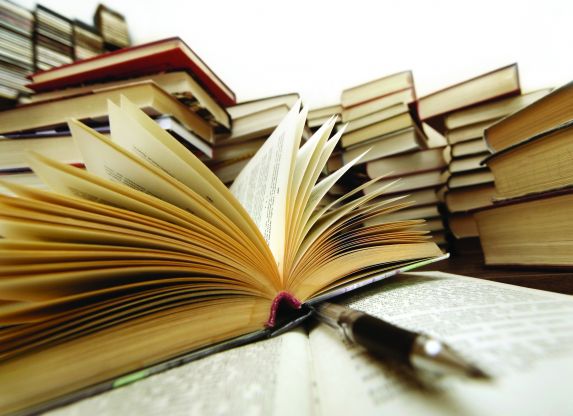 Let me take you back to my late 20's… chasing a dream in 1998… having an epic, supernatural screenplay that could tentpole a studio… right in my back pocket. It was the joker in the deck. It allowed me to do anything. Yet I threw myself into LA to sell it.

It's the June of 1998 in Santa Monica, California, and I'm driving an entire film crew up to the city of Bishop in the desert beneath the radio telescopes. The crew insists that I stop at the liquor store. As a lowly PA (production assistant), I do as I'm was told. After all, I have the lead grip, the director of photography, his crew, the sound man and his boom operator all pleading for me to stop at a liquor shop for the 4 hour roadtrip we still need to make tonight to get to the desert tomorrow and shoot a TV commercial.

Hours later, still in the desert… there's a haze of herbal medicine's smoke in the air… the lead grip in the backseat has drank a 12-pack… and everyone is feeling fine. But then the lead grip starts yelling at the top of his voice:

"Punch the f***ing accelerator so I can get some sleep!!!" Suddenly, a California Highway Patrol car passes by…

The drunken lead grip in the van's very far seat shuts his pie-hole. The focus puller sitting shotgun in the passenger-seat smokes his stogie, sips his cognac, and says, "So kid… ya decided to run away and join the circus?!" Sip. Smoke.

Once we arrive, the Big-Shot-Producer opens our van to get his luggage behind the lead grip's seat and shouts out, "This van smells like a f***ing bar!" He looks at me. I shrug.

Hey, after all… I'm a California Man. I busted my chops here as an electrical engineer for an LA aerospace corporation, designing satellite antennas for worldwide cellular satellite communications and winning us $1.3 billion dollars for 15 global-coverage satellites.

Did I get a raise? No. Did I quit? You bet. "Hasta la vista baby!"

So I left my job in LA to pursue my Hollywood dream.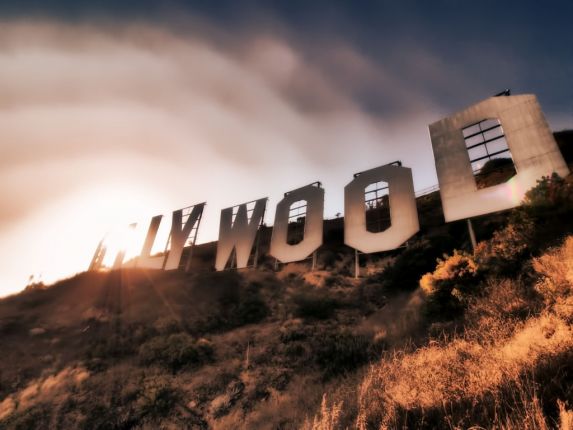 Last year in 2014, I attended Elmore Leonard's estate sale in Bloomfield Hills, Michigan. I told his adult children how his book inspired the script that led to me becoming a screenwriter of 10 movie scripts… a published author… a musician… a mural artist… and a Renaissance Man… all because he wrote the book that became the movie that changed my life on a very rainy day in January of 1995… Get Shorty. That's when I became an extra on that film, myself visible in four scenes. My mom bought tons of VCR tapes and had me sign all of them so that she could give them to her friends.
Get Shorty (1995)
When I told Elmore Leonard's children that, we cried together.

Yet… flash forward 17 years since that TV commercial shoot… I've gone through homelessness in Venice Beach, California where I painted a mural on the Venice Beach boardwalk and tried to sell my scripts to Hollywood in person. Then I moved back home with Mom, not only to build a writing portfolio, but to become a better person and learn how to better express (in writing) the life I've lived.

And now, I have 31 Kindle eBooks published, 10 Nook eBooks, and 7 paperbacks.

I'm here to show you how to do it.

After all, "There is no spoon."

However, you must know that every book is also an item to sell.

Each one you publish becomes a strand in a spider web hoping to attract flies so you can eat and pay the bills. The more strands means more books. More books means more products. The more products, the more intricate the web you weave to receive that passive income stream.

As you can't force people to buy your books, you can never know what your sales will be. Some sell for low prices, in the hopes of a large quantity of sales. Others, like Hollywood screenwriters, aim for the exceptional quality of one sale.

In other words…

Perfect your craft. If you perfect yourself, your books come out perfect.

Everyone has a story, and as Oscar Wilde said, "You must live life to express it."

As Gandhi said, "I'm just an ordinary person who never gave up."

So now, with that said, let's roll up our sleeves, take a stiff drink, and get to work.

Let's publish your first novel on your own so you gain the legitimacy of being a Published Author… instead of being a writer who "is just writing." There's a difference. One of them shows you knew how to go through all the hoops to publish. And I can show you how.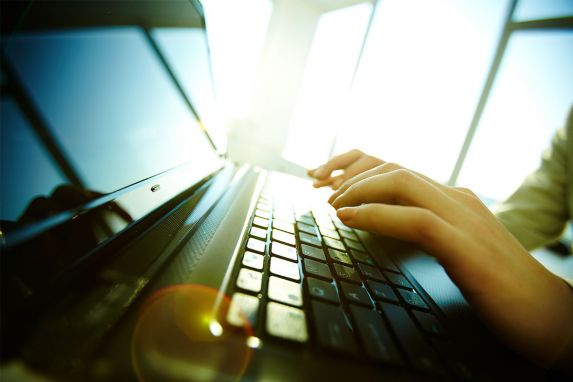 The Ease of ePublishing – An Additional Income
Step 1 - Get Yourself Set Up
To publish an eBook for a Kindle or Nook, all you need now are an account through Amazon and Barnes & Noble, a Microsoft Word file, a .jpg cover image, and a copyright.

Set up an Amazon account at Kindle Direct Publishing: http://kdp.amazon.com
Set up a Barnes & Noble account thru Nook Press: http://www.NookPress.com
For each, you'll have to provide a SSN#, credit card, and bank routing numbers
The SSN# is for taxes, credit card for returns, and bank# for direct deposits
Step 2 - First and Foremost, Protect your Intellectual Property (IP) – always

It's very simple, easy, and inexpensive… just go to The Library of Congress' Copyright Office website. You can either mail them the appropriate forms (TX) and your manuscript (which is more expensive), or you can do it electronically (easier, faster, and saves you money):
http://www.copyright.gov or http://www.loc.gov (and go to their Copyright Office page)


Step 3 - Go with the Easiest First – Barnes & Noble

+ Nook Press needs a Word (.doc) file and has its own converter to turn it to ePub format.
+ Then you need a .jpg cover image between 5KB and 2MB… and 750 – 2000 pixels
+ You'll also want to prepare a brief description of the book, SEO tags, and a bio
+ eBooks priced between $2.99 and $9.99 enjoy the best royalty percentages – 65%

Step 4 - Go to the ePublishing Powerhouse Next – Amazon

+ Amazon Kindle Direct Publishing is a bit more convoluted to turn it to its ePub format
+ First, turn your .doc file to "Web Page, Filtered" using the "Save as" option in "File"
+ Second, download the free software: Mobipocket Creator and Kindle Previewer
+ The Kindle Previewer software should be from Amazon, not another company
+ Open Mobipocket Creator and "Import HTML file" with your book's title
+ Add a cover image (for advanced users, add metadata) and then hit "Update"
+ Then hit the icon called "Build" (looks like a small gear cog) and build your .PRC file
+ When prompted, you don't need to add any encryption for your .PRC file
+ The .PRC file in your "My Publications" folder will be the manuscript file you want
+ Go to http://kdp.amazon.com to upload your cover image (1.6:1 aspect ratio preferred)
+ Then submit your eBook's brief description, tags, subject areas, and the .PRC file
+ eBook's priced between $2.99 and $9.99 enjoy the best royalty percentages – 70%
+ Go to http://authorcentral.amazon.com and provide them with your bio and photos

Also, once your book is published, you'll want to go to Amazon's Author Central and "claim" your book as yours. To do this, get on your Author Central account, go to the "Books" link on the top row of choices, and then search your-book-title-and-your-name in the same search. Your book cover should then pop up. Hit the button that says, "This book is mine." That adds it to your author profile bibliography.

And another thing: if you publish under a pseudonym, you can still "claim" the book as yours, but Author Central will double-check to verify it's you and then will create a separate author page for that persona. However, this can be managed from your Author Central account.

And it's that easy.

Just remember. Should you ePublish a book thanks to this Stage 32 blog, please be sure to let us all know about your "Success Story."

Now go make us all proud!
---
Like this blog post? Please share it on social media (Facebook, Twitter, LinkedIn, email etc) by using our shiny new social media buttons at the top of the blog. Or post to your personal blog and anywhere else you feel appropriate. Thank you.
As always, Brian is available for questions and remarks in the Comments section below...