I always just assumed that I would get an email one day asking about some old footage I had of Lin-Manuel Miranda busking in the streets of Scotland. I knew I had the footage on a drive (even some of the old tapes on my desk now) and at some point, there would be a biographer or documentarian who would realize that I am the person to ask about this old footage. Lin, after all, had become quite literally become one of the most famous people in the world and I had some pretty magical moments captured from before anyone ever knew his name. I honestly never considered that I would actually re-visit this footage at any point. I certainly never imagined that what had been captured in 2005 and the years that followed would be the foundation for directing my first documentary feature.
After filming with the guys in Edinburgh and New York in 2005 and 2006, I edited together many versions of a pitch for a docu-series about Freestyle Love Supreme. No matter how many versions were edited and how many decks and creative briefs I had written, I could not garner any interest in the idea. The guys were great. Their show was great. But the world seemed to not want a television show about them or their hip-hop, improv comedy show.
In 2006, Lin and Tommy invited me to a workshop they were doing of In The Heights. Honestly, as I remember it now, I had only vaguely remembered that that was the show Lin had written in college and for some reason, I attended the workshop at 37 Arts with modest expectations and excitement. It was absolutely magical. Two musicians and hardly any staging or choreography, but the songs just blew me away. And at the beginning of the second act, when the actors on stage starting waving different Latin American flags in the air during Carnaval, I remember thinking that I was witnessing the beginning of something truly special.
As soon as I got outside the theater, I remember calling my mother to tell her – and I remember the exact words that came out of my mouth:
"Mom, the songs I just heard, the musical I just saw, will be performed by high school students for the next 50 years."
It could not have been more clear in my mind as I stood outside the theater that night. I asked my mom what to do next. "I don't have 10 million dollars to produce a Broadway show, so what do I do?" I asked. "You do what you do. You tell their story," she replied.
And so I did. The FLS shoots that I had done in '05 and '06 gave way to a whole new chapter of my life. I brought Paul Bozymowski to see an early performance of the actual Off-Broadway production of IN THE HEIGHTS and together we embarked upon the journey of capturing the process of bringing IN THE HEIGHTS to Broadway – from the end of their Off-Broadway run, rehearsing for their Broadway opening, to receiving 13 Tony nominations live on Good Morning America and their multiple wins on Tony night including Lin for best composer and the show for best new musical.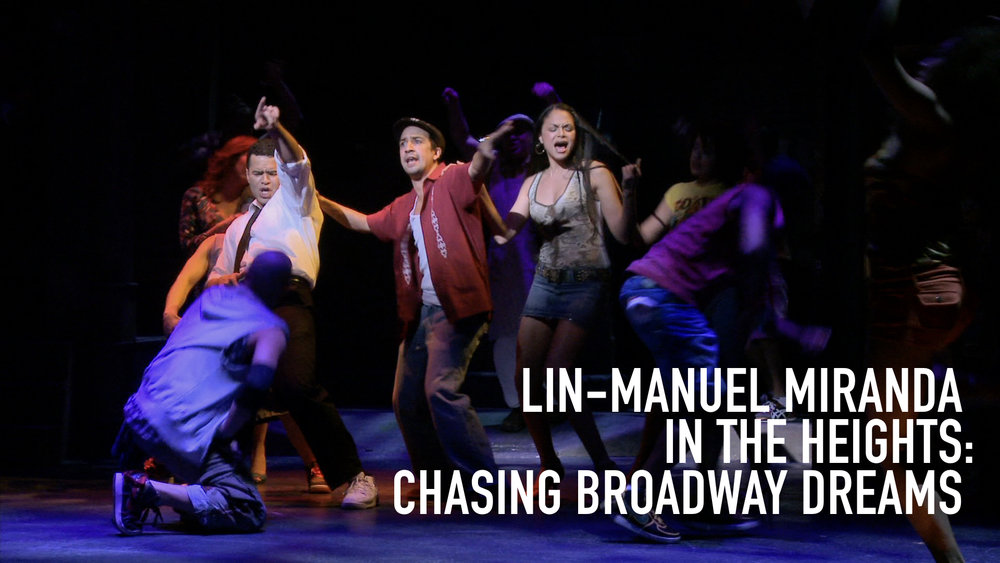 We again shopped around the hundreds and hundreds of hours that we filmed including exhaustive interviews and truly intimate access to the creative process. We thought there was certainly a show here – young performers living their real-life Broadway dreams, especially this group of performers, many of whom were actors of color who had so routinely been cast previously only in supporting roles. We pitched 6, 1-hour episodes and never really came close to any significant interest. I remember pleading with people, making my case that this was going to be a time capsule of Broadway history. No one budged.
We were fortunate to find a partner at PBS. And our creation of the one-hour episode of GREAT PERFORMANCES entitled IN THE HEIGHTS: CHASING BROADWAY DREAMS is something that Paul and I will forever be proud of. To cut the entire experience into 55 minutes was in many ways gut-wrenching for us, and the emphasis that had to be placed on long stretches of the actual show (it is called "Great Performances" after all) didn't make it any easier. But I am incredibly proud of that hour of television and all the endless hours capturing those 2 years with Paul. Filming at the theater before the show. Eating dinner and downloading cards at Johnny's Pizzeria around the corner and then going back to film after the curtain calls feels like a routine we played out 50 times.
The night that the show premiered, I remember a wash of sadness coming over me. It was hard to explain at the time, but all that footage that had been captured, all the shows that had been pitched, all of the time spent for years shooting and editing Lin and Tommy and Chris and Bill and all these guys – this was it. I was so proud of the hour of television we had made, but it had lost its potential to ever be anything else. All of the possibilities had been ripped from it. It could only ever be this, and no matter how happy I was with it, the journey of making it was now over.
Tommy Kail and I met for lunch in November of 2018. I was in New York and we were catching up, as we often do, with no particular agenda in mind. At least I was. Tommy began to tell me that Freestyle Love Supreme would be getting together to do a run of shows in February of 2019. I remember thinking what an amazing happening that would be – for these performers to be able to get together and do a one month run together, in a small theatre downtown – that would be truly special.
Through the years, the guys and I had developed a running joke – quick, but meaningful – something that always made me feel special when any of them would say it to me. Often when something exciting was happening in their lives, it would be said or texted or tweeted to me by Bill, Tommy, Chris or Lin, "are we rolling on this?" It referenced the ongoing movie of their lives that I had not been capturing for some time. I remember Tommy said it to me at opening night of Hamilton on Broadway. I remember Lin saying it to me when Hamilton opened at the Pantages in LA. Bill said it to me at his wedding. "Are we rolling on this?"
When Tommy starting telling me about the FLS run downtown I probably half expected some version of that joke to emerge. Instead, Tommy simply said "should we finish our film?" It was that simple. Right there was when the old box of tapes, the hard drive with the Scotland footage, became a film. I started to think about what I had on that drive – remarkably I remembered, in great detail, what we had captured. Within days it was very clear to me what we had. It would be a story of creativity, collaboration, and friendship. It wasn't just old footage of Lin Miranda rapping in the street before he was famous, it was the story about the start of something and now I would have the chance to tell how it ends…kind of.
You can watch our full hour-long PBS special, GREAT PERFORMANCES entitled IN THE HEIGHTS: CHASING BROADWAY DREAMS, here!
About Andrew Fried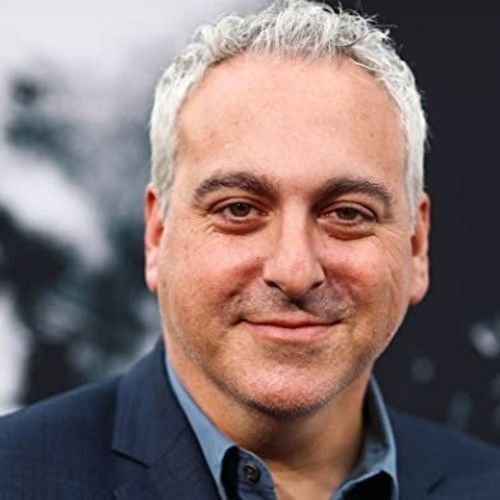 Andrew Fried is the founder and President of Boardwalk Pictures, producers of premium non-fiction content for multiple networks and distributors including Netflix, Showtime, Quibi, YouTube, and many others. A recipient of multiple awards and 3 Emmy nominations, Fried and Boardwalk strive to elevate and expand the idea of documentary television across an ever-growing unscripted landscape.
Boardwalk is best known for its award-winning Netflix series CHEF'S TABLE. Now entering its 7th season, CHEF'S TABLE has received 8 Emmy nominations, has won 3 James Beard Awards and the IDA Award for Best Documentary Series.
Boardwalk's other recent credits include the Netflix series CHEER, Gwyneth Paltrow's THE GOOP LAB, 7 DAYS OUT, STREET FOOD, and LAST CHANCE U (now in its 4th season), the Showtime series ACTION and YouTube's BEST SHOT.
---
Let's hear your thoughts in the comments below!
Got an idea for a post? Or have you collaborated with Stage 32 members to create a project? We'd love to hear about it. Email Taylor at taylor@stage32.com and let's get your post published!

Please help support your fellow Stage 32ers by sharing this on social. Check out the social media buttons at the top to share on Instagram @stage32online , Twitter @stage32 , Facebook @stage32 , and LinkedIn @stage-32 .