I was born in the sunny Fiji Islands and was raised on a small farm with eleven other brothers and sisters. Even though my father passed away at an early age, my mother, Lord bless her soul, made sure that we all got a good education. After finishing high school, I was accepted as an electrical apprentice with the Fiji Sugar Corporation and hence was sent to Fiji Institute of Technology, where I attained my degree in Electrical Engineering.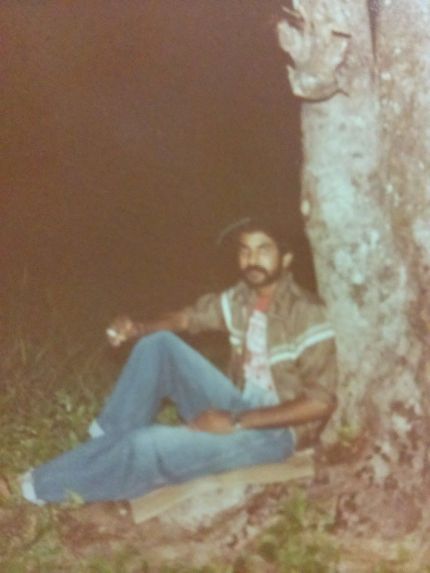 A few years later and away from home, I started thinking with a broader mindset. I eventually got involved with a girl from Canada. Fourth year of College, she came to Fiji and we got married. As soon as I finished my degree, I migrated to Canada on January 29th 1984.

A New Beginning

I started writing novels in 2006 and since then, I have drafted four novels and have finished the first two parts of a trilogy I'm currently working on. My first novel, Fiji: The Beginning, Book One of the series, "Taming of the World," has already been published.

It was during the editing phase of Fiji: The Beginning in 2011, when I met Rob Beare, who was intrigued by a janitor like me writing novels, and asked if he could assist me and help edit, as he had always wanted to edit novels. We clicked instantly as we both had the same interest and passion for writing horror and paranormal-themed stories. During the editing phase, Rob asked if we could turn this novel into a screenplay, as he felt that the manuscript was good-enough material. I agreed without hesitation. I was ready to publish my debut novel and in addition, I had a screenplay ready to be adapted into a film.

As a director and producer himself, Rob introduced me to other members of his team, and I was asked to help develop the feature film Killer Footage. Since making the transition from published author to film producer, my passion for cinema has only grown.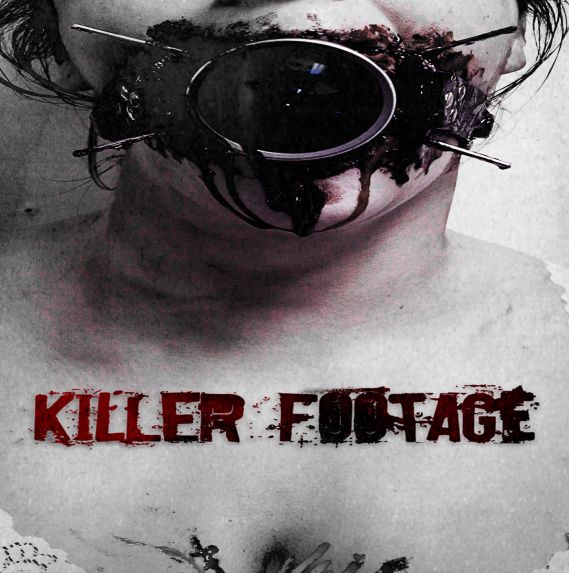 Concerning my initial experience working on the film, everything was new to me. And along with funding the project, I was asked if I could play a role and actually be a part of the film! I jumped at the idea, even though I didn't have a clue about what the job entailed. With no background in the industry, I relied on the internet and soon got used to the different terms. With a little help from the directors, I learned quickly and was ready for the task. Working with Rob Beare of Digital Roads Production, I learned a lot during filming. I was very intrigued by the makeup and the sound and the lighting and really, everything else that goes into the production of horror films.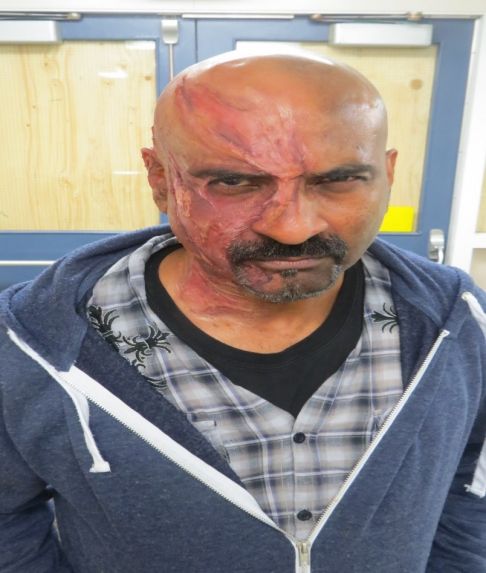 To be honest, the task of producing a feature film was quite challenging at first, as there was a tremendous amount on my plate: I was juggling my novel writing, my regular job and working for Digital Roads Production.

And yet I never gave up. I always told myself that sometimes, things need to be believed to be seen.

I live by one word: BELIEVE.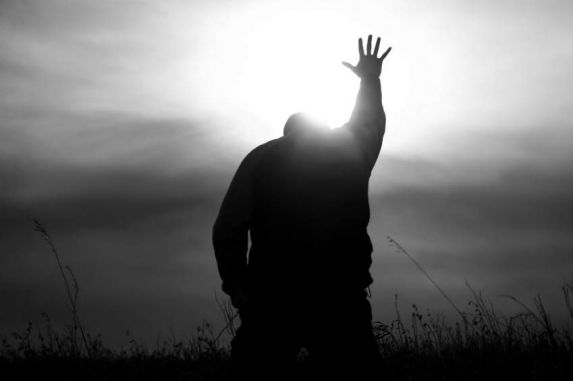 Before making the feature film, we made a short film version to get a hang of everything. In January of 2014, I was assigned the job of location scouting and playing a role. I surprisingly managed to do it with ease and I slowly started building inside me the confidence that I could produce a feature without much error. The short was a success and production of the feature began soon after.

During production of the short film, there were a few setbacks, I'll admit. My mother and my mother-in-law unfortunately ended up passing away within three months of each other. This made my job of location scouting quite difficult, emotionally.

But I never gave up.

Looking for locations, I did a bit of research and I got in touch with the Philadelphia Film Board. To my surprise, they allowed us to use Holmesburg Prison, free of charge! The big hurdle was finally over!

Then soon, just as I secured the location, someone introduced me to a site called "Stage 32."

That's when my luck changed and I started meeting more and more people who had an incredibly helpful knowledge of the film industry and were willing to help me. I received a lot of feedback when I started looking for funding, with many responding with suggestions and advice on the topic. This was extremely helpful to me and I was soon able to look for distributors.

It was easy using the Stage 32 platform and I've been very successful finding what I need and when. It turns out being a newbie to everything in the film industry wasn't as bad as I thought it would be! The support from everyone in my network as well as the lounge discussions, have made life much easier. I can't be thankful enough to the staff and founders of Stage 32.

I did a casting call and the response has been tremendous. Things have been going smoothly as of yet, as the crew and cast for Killer Footage has been finalized. I met Charles Morris Jr. from Global Genesis Media Group, when I was looking for a distributor for my buddy Rob Beare's first feature film, Eyes of a Beginner. The Genesis Media Group acquired Eyes of a Beginner for worldwide distribution and since then, Charles has been a great help. His interest grew for Killer Footage and soon, we had found a distributor.
But it didn't stop there.

When Charles found out I was an author, he asked for the synopsis of my novel and now, Fiji: The Beginning is being adapted into a feature film as well!

Thanks to Stage 32, my projects have found a home and soon will be in theatres near you. It just proves that sometimes, things need to be believed to be seen.
---
Like this blog post? Please share it on social media (Facebook, Twitter, LinkedIn, email etc) by using our social media buttons at the top of the blog. Or post to your personal blog and anywhere else you feel appropriate. Thank you.
As always, Harun is available for questions or remarks in the Comments section below...