Hey Stage 32 family. I've been thinking a lot about the mistakes I made when I first came to LA and prompted me to write this and share with you.
"Move to LA! Get to where the Big Studios are! Get to where the action is and make it happen!"
Whether you're a well-trained actor from New York or a newbie from Idaho, there seems to be this overwhelming need for so many actors to get to Hollywood. It's the excitement of making it here that compels actors to move out to LA without a focused plan or having a lot of the prerequisites in place.
I have worked with so many actors who came to LA and encountered countless unnecessary difficulties and frankly wasted so much time and money! I also of course made own share of mistakes, so the time has come to share my top 7 mistakes actors make when moving to LA.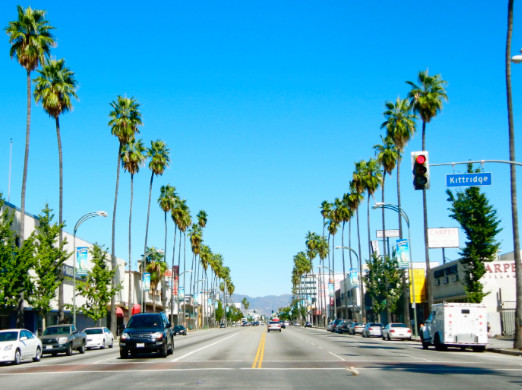 #7 – Actors come to LA and think the first thing they need to do is GET IN THE UNION!
Wrong! Unless you are coming to LA with a lot of big credits in film TV or theater from New York or another major city, it will not serve actors to try to get in the union right away. I believe it's a much better strategy to try to get as much NON-UNION work in the first 6-12 months as possible.
Agents, casting directors, directors and producers want to work with an actor who has on-camera experience and who has and continues to hone his/her craft. Take advantage of being non union and audition, book and shoot film, TV and commercial roles to build your resume and experience. If you do get into the union right away, then you are limited to only auditioning for union work and you will now be competing with union actors who usually have a lot more experience than you do.
This doesn't mean that you don't want to get an agent and audition for union shows. It just means that your priority should be getting work and doing what you love. When you first get to the city, that will be much easier by auditioning for non-union film, TV, commercial and industrial work.

#6
-
Actors come to LA without saving enough money to sustain themselves for the first few months and they also do not come with a plan on how they will support themselves when their saved money runs out
.
Now, being an actor myself, I know we are not by nature the most financially savvy group, [big understatement there!?] but if you are moving to LA, you need to take into account the expenses you are likely to encounter. Unless you are moving from New York, it's likely you can figure that LA will be twice as expensive as where you are moving from.
Everything is much more expensive here. Rents will be double or even triple what you may be used to. If you have family or friends with whom you can stay for a while, then that will reduce your expenses. If you are coming by yourself without contacts, then you will want to either share an apartment or house, or get a 1 bedroom apartment. Some simple craigslist research will show out of town actors what the going rents are.
If you do have enough to get your own studio or one bedroom, my clients have had great success with
westsiderentals.com
. You pay a small fee and have access to the better rentals, including shares in LA.
My recommendation is that you save up a bare minimum of $5,000.00 and preferably at least $10,000.00
. You want to have money to take classes, get headshots, work out , do mail-outs to agents, get a support team, etc. Most actors don't move here with enough of a financial cushion and somehow assume that they will find either acting work or a day job easily.
Coming from a small city, you assume that there will be more opportunities, which there are, but there are also more people competing for the same jobs. You need a car in LA and you have to also factor in expenses like car insurance and maintenance. For most people who move here, you will find that your monthly car insurance in Los Angeles can be the equivalent of what you were paying for 3-6 months of car insurance in your home town. Also, make sure you get your car tuned up
before
you get here.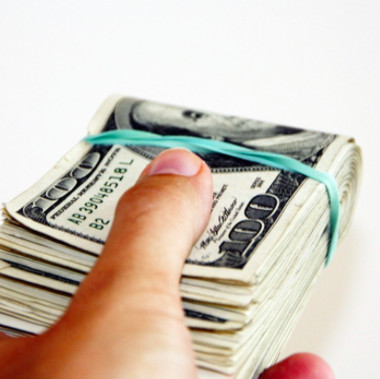 This leads me to the next important topic.
Your day job is how to support yourself between acting jobs
.
I know you love acting and you should be doing what you love, but are you also good at graphic design? Are you a bit of a computer geek? Do you have or can you learn skills such as carpentry, plumbing, or being a locksmith? Or do you have an interest in video editing, or any other film or video technical skills? Generally, the more specialized your skills, the higher the hourly income. Maybe you can develop marketing and social media skills. Do you really want to be a restaurant or catering waiter? At least take a bartending course to get a higher hourly income. Craigslist is such a great resource for getting a sense of what kinds of day jobs are out there and what they pay. Do you think you can survive on $1600.00 per month? That's all you will make working full time $10.00/hour job.
Ideally you want to work no more than 20-25 hours a week to bring in your weekly income. You will want to use the other 15-20 hours studying your craft and marketing your acting career. Don't forget, as an actor you are running your own independent business and it takes times and focus. Even if you've been living in LA for years, it might be time to take a break to upgrade your day job skills so you can make more money in less time and have more time and energy to develop or recreate your career.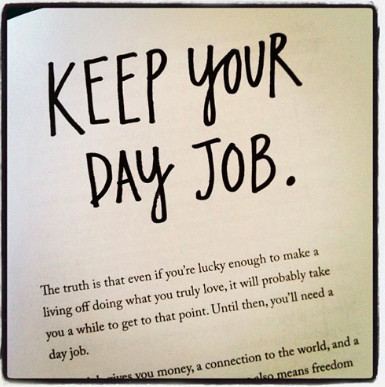 #5) Actors move to LA and don't take the time to become part of a community.
As exciting as it is to move to LA and start taking classes, it is also very stressful and overwhelming. I recommend for those who are new to LA that they make sure to find a community as soon as possible. By community, I mean a group of people who share a common interest outside of acting [preferably not a creepy cult!?). Take the time to find a spiritual community, a church, synagogue, temple, or a meditation center. It will give you a sense of community and belonging, and can be a great support system. Since pursuing acting can be so egocentric, having a spiritual community can help you see the big picture and help take the focus off of you and put the focus onto contribution. I also recommend taking one hour a week to do some volunteer work to give you a sense of purpose and contribution. There are so many great places to volunteer, helping an older person, reading to kids, working with animals, etc. If you don't want to explore a spiritual community, then consider joining other organizations that interest you, sports, hobby, nature groups, etc.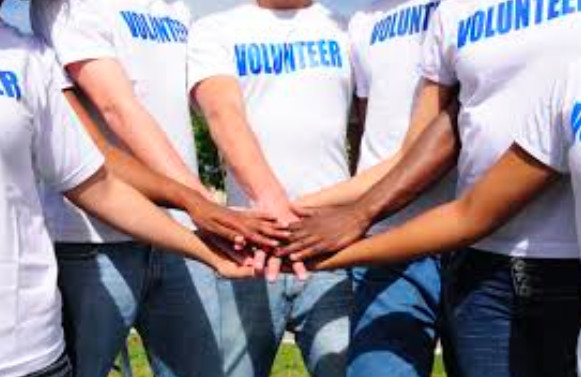 My point is don't just limit yourself to your acting class. Also, be smart and explore becoming a member of organizations such as IFP, Independent Film Producers, so that you can meet directors, producers, etc. and also become part of an indie film community
http://www.ifp.org/
Or consider joining the actors annex at the writers boot camp.
http://www.writersbootcamp.com/annex.asp
. The possibilities are endless. The bottom line. Don't isolate, think community.
Join us tomorrow for Part 2 of
The Top 7 Mistakes Actors Make When Moving To LA
, where Benson shares with us the exciting final 4 top mistakes actors make when they move to LA.
Hint: you don't need a fat wallet or acting classes.
---
Like this blog post? Please share it on social media (Facebook, Twitter, LinkedIn, email etc) by using our social media buttons at the top of the blog. Or post to your personal blog and anywhere else you feel appropriate. Thank you.
As always, Benson is available for remarks and questions in the Comments section below!