There are about 34,000 films made every year worldwide. And that number is growing. Why are so many films being made these days? Well, one reason is that since the dawn of the digital revolution (about 16 years ago) anyone with an idea and an HD camera or smartphone can now make a film for about $1.25. Did you know that 13,782 films were submitted to Sundance this year? Yep. That's not a typo.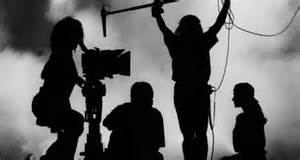 Don't get me wrong. I think this digital revolution is a great turn of events. For so many years in order to make a film you had to have lots of money to cover the costs of expensive motion picture stock, lab costs, camera rentals, lighting equipment and big crews to support this approach. Now self-expression is much easier to accomplish in the world of digital cinema.
So the stage is set for you. Here's your chance to make your first film and make a big splash! Perhaps your film will be the next RESERVOIR DOGS (Quentin Tarantino's first film) or maybe AMERICAN BEAUTY (directorial debut of Sam Mendes). But before you go off and make your film, how will it stand out from the others?
Let me say now that if your goal is to create a movie that you produce, direct, edit, etc. and you really don't care if anyone sees it, then go ahead. But if you want to find the largest audience you can and bring in revenue too, consider my six rules.
Rule #1: Create a marketing plan for your film before you produce it. Why? Imagine going forward and making your feature then realize there's no way to market it. You would be in a tough place, wouldn't you? Think about how to market your film now before the cameras roll. But wait you say! Your film idea is cool. Cutting edge. EVERYONE will want to see your film, right?
Maybe. Maybe not. But have a clear idea what your approach will be to make your film stand out amidst the thousands of films that are produced each year. Your road to getting your film seen and making money will be less bumpy if you do.
Rule #2: 'Position' your film. Think about the genre of the film you want to make. Is it a psychological thriller, horror, family, comedy or documentary? What is it?
Then determine a possible marketing 'hook.' A 'hook' is something about your film that makes it unique from other films out there. This is important to consider because the media may be more willing to cover your movie if there's something unique about it, right?
Here are some examples; Get a media star that wants to try something different. For instance, cast Lilly Singh (28 year old YouTube phenom and successful writer) as your film's super villain! Or Bill Murray as an undertaker...oops...that's already been done.
If your film is a documentary, perhaps you follow researchers that are minutes away from finding the cure for the common cold. That would be big news!
My narrative feature, 3 OF A KIND (Amazon Prime) has a through-line of domestic violence. Our goal is to make people aware of domestic violence and at the same time fulfill the entertainment expectations of an audience. We plan to take our film across the country and donate all ticket sales to the local domestic violence shelter and its national counterpart.
Do you see where I'm going with this? Give the media a reason to pay attention and talk about your film.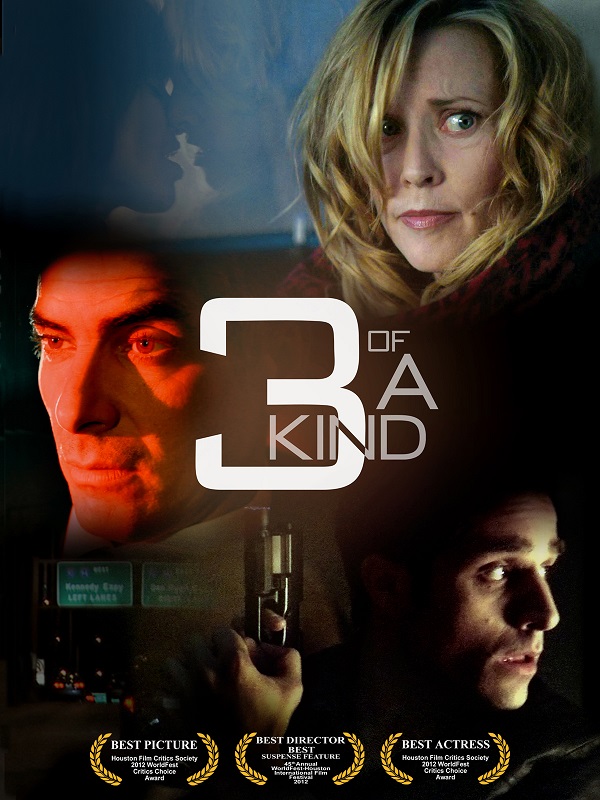 Rule #3: Your marketing plan must serve your film - not take it over. In other words, your film must be sincere to its core - just like its marketing plan. Otherwise, what's the point? We have all seen films that have profoundly touched us. Those films are speaking from the heart of the filmmaker. A true vision realized. And their marketing is, too.
An excellent example is THE BIG SICK. Their terrific sell line is 'An Awkward Love Story.' The hook is that the film is based on a true story. And it happened to Kumail Nanjiani - who stars in the film and co-wrote the screenplay. How's that for a hook that invites media attention? Their marketing plan is sincere and serves the film. See what I mean?
Rule #4: If your film is a narrative, make every effort to get at least one name actor. You'd be surprised how possible it is especially if you have an amazing script. By the way, you must have an amazing script no matter what.
No matter what.
Come up with a wish list of 15 name actors for your film. At about 30 days out from production, contact their agents. Explain you have a film that is fully financed and is starting production in 30 days. "We have a role for _______________ in our indie film and we need him/her for four days starting ______________. Is she/he available for those dates?" If the star is available, you will be asked to send the script. Now aren't you glad you have a killer script to send?
If the script is terrific AND offers the name actor something different (i.e. a comedian asked to play a dramatic role) then you may have a chance. Will it work every time? Of course not. That's why you have a list of 15.
Rule #5: Once you have a story idea with a 'hook' and you have an amazing script, start creating awareness for your film. Build a Facebook page right away. Create your film's title logo and use that for the profile picture. That will never change BUT change the banner each week.
Share every step of your filmmaking journey; writing the script, casting, hunting for locations, actual production, post-production, test screenings, etc. Post something with a photo every other day.
Set up a twitter account and start tweeting, too. Twice a day. Use Instagram and YouTube as well. If you've done your job correctly, people will be salivating by the time your film is ready for release.
Rule #6: Your film must have excellent acting, sound, music, lighting, etc. If you can't do this, make that work for your film. For example, maybe your film is told completely from the point-of-view of a one year old (shaky camera movements, available lighting, real people, etc). Convert your limitations to advantages.
So go out and make your masterpiece. But before you do, think about what we talked about. Remember, your film must stand out from the other 33,999.
About Greg Green
Greg Green is the award-winning writer, producer and director of the psychological thriller, 3 OF A KIND - now on Amazon Prime. He won BEST PICTURE and BEST DIRECTOR at the WorldFest Houston International Film Festival for this picture.
His company Greg Green Films develops and produces feature films for a national and international audience. Greg loves living in Boise, Idaho - far away from the madding crowd!Born in Oshkosh, WI, Greg started making films at the age of nine and hasn't stopped since. He was accepted to the Warner Bros. National Film Workshop, and received his film degree from the University of Iowa.He has worked on many feature films such as THIEF (starring James Caan), WHO AM I THIS TIME (starring Susan Sarandon and Christopher Walken) CHAPTER PERFECT (starring Wilford Brimley) and television shows such as 60 MINUTES, 20/20 and CBS REPORTS. He also worked on many TV movies and a network TV series, CHICAGO STORY (starring Craig T. Nelson).
In addition to his awards for 3 OF A KIND, Greg has earned four regional Emmy Awards, a national Clio Award and a national Pro Max Award.
---
Like this blog post? Please share it on social media (Facebook, Twitter, LinkedIn, email etc) by using social media buttons at the top of the blog. Or post to your personal blog and anywhere else you feel appropriate. Thank you.
As always, we welcome thoughts and remarks on ANY of the content above in the Comments section below...