Hello hello hello to all of you beautiful humans in the Stage 32 Hive!
You might be reading this and wondering, "Which voice in my head is doing the talking?" I can assure you it's all eight of them. But do not worry, they are social distancing. Everyone is FINE.
I am honored and privileged to be writing you during this uncertain time, but I am certain of this: The platform for creative thought is open and thriving. Like many of you, all of my projects entering production were suspended indefinitely over a canyon of uncertainty. This left me feeling powerless and wondering what can I do. Not just for myself, but for my fellow filmmakers. Does this sound familiar?
However, this quarantine has not stopped artists from doing what they do best: Feeding the soul. Script pages are flying, musicians are jamming, actors are performing… content is still blooming! I wanted to ride that train with them. With project development halted, I opened my computer and jumped headfirst into creating some of the visual effects shots for the project, "PILLAR," a sci-fi futuristic television series that enjoys dark comedic elements and socio-political issues.
Ok, so now what? I went back to my roots making content that puts a smile on your beautiful faces by using nothing more than an iPhone as my lens and that sponge between my ears.
The night before shelter-in-place was put into effect, I grabbed my good friend Vincent Oshana and we took to Hollywood Boulevard with a stack sunglasses, a phone, and persistence. Shoot. Move. Repeat. It may seem daunting, but trust me when I say the biggest hurdle is time and patience. Grab your phone and give it a go!
And you don't need to leave your home to create. Check out the example below made right in my living room:
Use your space. It doesn't have to be just a bathroom, a kitchen, or a living room. Remember, we got into the business of storytelling because it allows us to express our creative instincts in any way our imagination sees fit.
What have you been creating? What is inspiring you right now? What is feeding your soul? Share with the world. Right now, humans are listening more than ever and they are hungry for what you have to offer them.
About Roth Rind: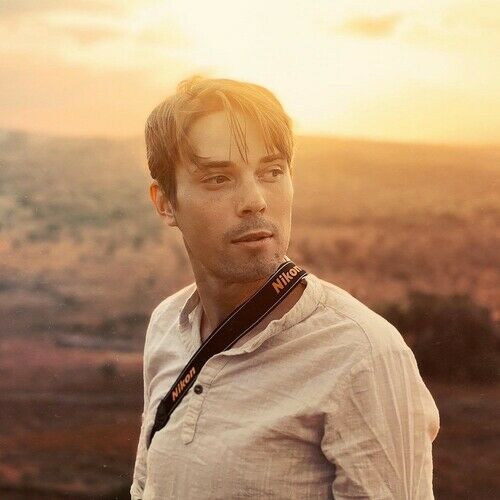 Roth Rind's debut to the industry dove into producing and directing branded content for web and television. He pivoted into creating music videos and scripted content taking films such as THE BUMBRY ENCOUNTER, THIS IS FINE, CHRISTMAS TRADITION, and IMAGINATION on the festival circuit garnering international attention and global distribution. This has opened doors for Rind to pitch and develop multiple television shows and features with his creative partners: Jay K. Raja, Jerome Stolly, and Brandon Silberstein.
---
Let's hear your thoughts in the comments below!
Got an idea for a post? Or have you collaborated with Stage 32 members to create a project? We'd love to hear about it. Email Taylor at taylor@stage32.com and let's get your post published!

Please help support your fellow Stage 32ers by sharing this on social. Check out the social media buttons at the top to share on Instagram @stage32online , Twitter @stage32 , Facebook @stage32 , and LinkedIn @stage-32 .